Spamalot at Dubai Opera
The Dubai Opera's First Comical Production Is Legendary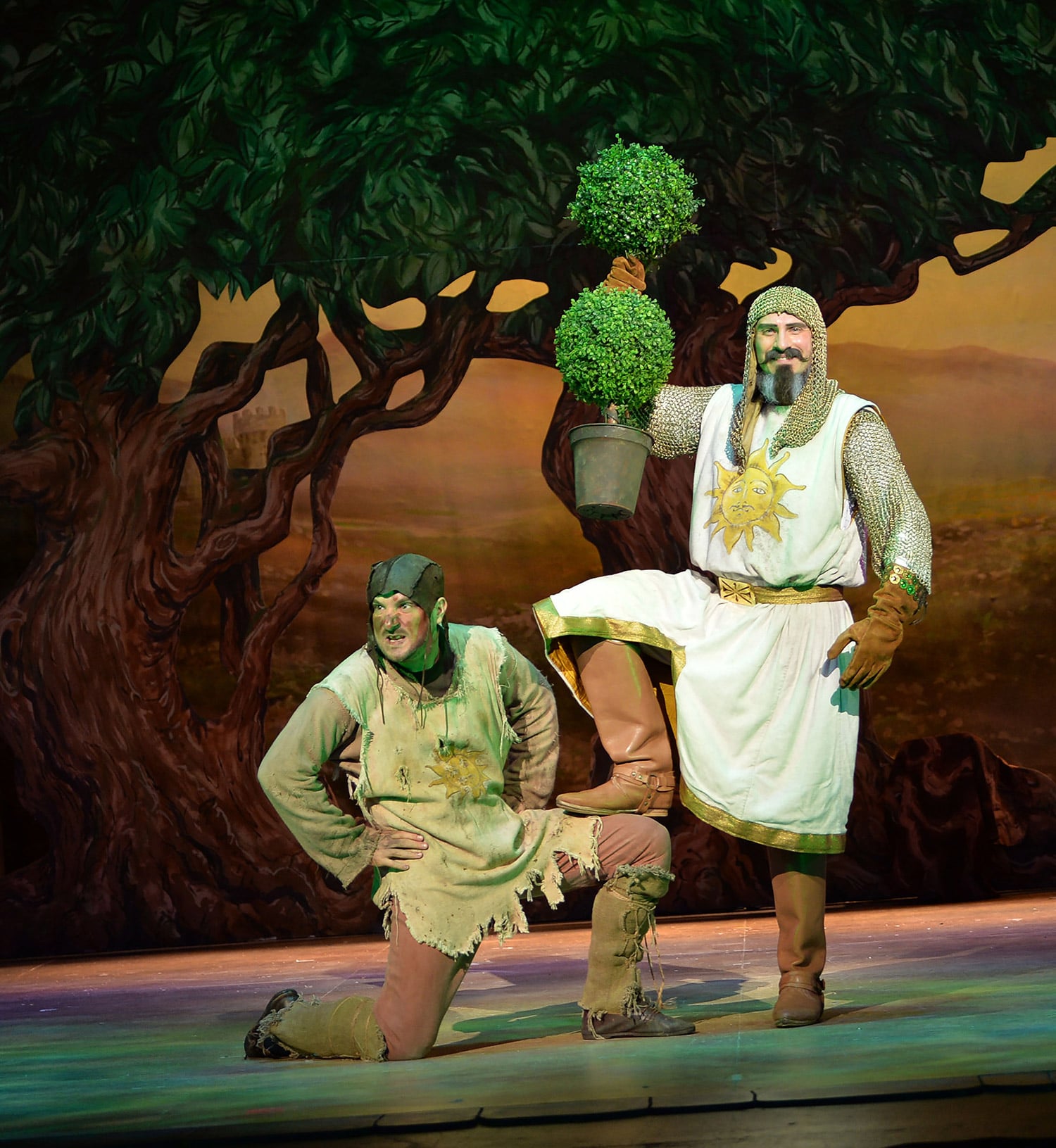 With the likes of Les Miserables and Evita being staged at the Dubai Opera, you wouldn't be judged for thinking a trip to the stunning cultural hub in the city's Downtown area is nothing but super serious.
But you're about to look at the Dubai Opera in a whole new way thanks to one of its upcoming productions. Thanks to Broadway Entertainment Group, Spamalot will get six performances from May 2-5, bringing a cast from Selladoor Productions and Mercury Theatre Colchester.
The funny show is a Monty Python and the Holy Grail spin-off so fans of British humor will love the tale of King Arthur traveling with his "hapless Knights of the Round Table." Spamalot really is legendary on stage as it's been going for over 50 years and has even got a Tony Award under its belt.
A press release says you can look forward to plenty of "misfit knights, killer rabbits, nutty nuns and ferocious Frenchman" as well as tunes like "Brave Sir Robin," "We're Knights of the Round Table" and "Always Look on the Bright Side of Life."
Tickets are on sale now for AED250 and if you book before February 15, you'll get 20 percent off.