Where Should Solo Travelers Stay in New York?
Traveling Solo? No Need to Freak Out ...This Hotel Has You Covered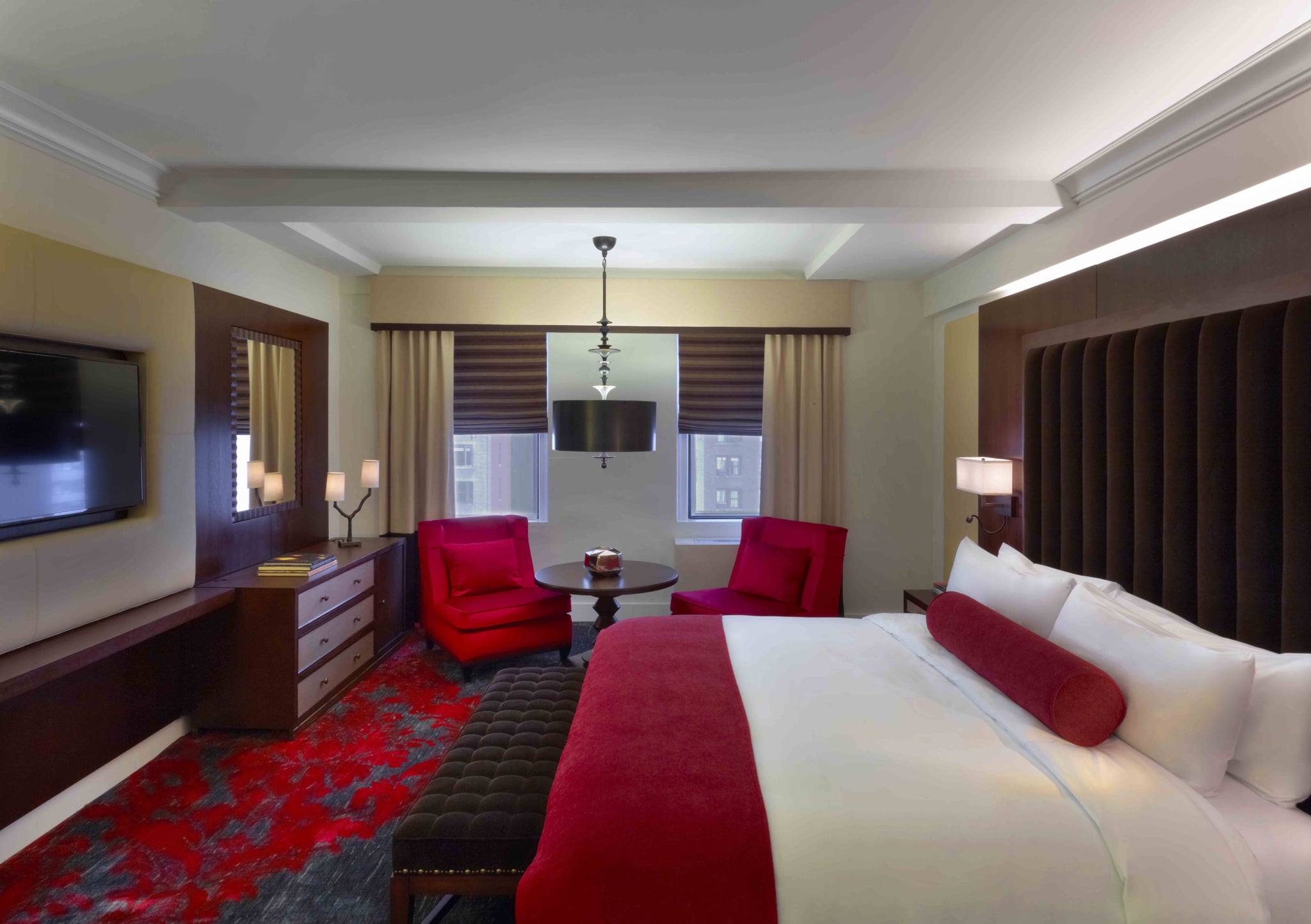 Traveling alone can be scary AF, especially as a woman. And I'm not necessary talking about stuff like walking the streets alone at night or being taken advantage of if you don't speak the language. It's just, what do you DO?
While I simply can't wait for those moments I get alone, when at home and when traveling, being abroad by myself has limited me from getting out and about. While I'm not the most likely to go up to someone and start a friendly conversation, mainly for fear of people thinking I'm weird, I certainly am not shy and love an adventure, but truth be told, sometimes I'm lazy.
Especially when a hotel room is so gorgeous you actually want to spend time in it, I've been tempted to enjoy the bed a little long, or actually take a long bath. But on a recent trip to New York I discovered the "Go Solo, Go St Giles" package at the Tuscany Hotel.
Available at the other St Giles properties around the world too (London, Kuala Lumpur, Manila, Penang and Sydney), it's the perfect program for someone who's in a city for business and wants to explore or people who have simply had enough of friends can't commit to travel plans.
The perks start before I even arrived; I was offered an early check-in (it's usually at 3 p.m. with checkout at 12 p.m.) and contacted by the concierge to help plan any activities I wanted to do.
People who book the package using the "GOSOLO" promo code, also get 20 percent off the best available rate and $25 off the final bill if you show the recipe from any NYC attractions, places of interest and other experiences you'd had during the stay. Now if that isn't incentive to get out, I don't know what is. And if you don't want to venture far, Sushi Roxx is attached to the hotel.
I stayed in the Corner Studio which is just as comfortable as the Loft Suite I'd stayed in previously but without the living room area. They have a walk-in shower and bath amenities inspired by Mt Etna soil and Sicilian lemons, and if you're not glued to the TV, there's a desk and free Wi-Fi to catch up on work. Best of all the Murray Hill neighborhood is great thanks to its proximity to great shopping on Fifth Avenue a excellent transportation links from Grand Central Station. So, walking home alone was not scary at all.
I was gifted a custom backpack with straps designed by London street artist, Pegasus, who's their Artist in Residence, (available for the first 100 guests) with smartphone wallet to attach my cards to my phone instead of bringing my entire wallet out, and given ample reading materials to help me navigate around the city.
The Tuscany is where stars such as Marilyn Monroe and Audrey Hepburn used to hang out, so for a great deal and a bit of 50s glamour, I'd highly recommend this St Giles hotel, if only to avoid the costs of solo traveler trips arranged by tour groups.