ASOS Bikini Model Stretch Marks
A Few ASOS Bikini Models Have Stretch Marks, but Is That Enough?
As we head into a holiday weekend that celebrates our independence from the UK, we want to take a moment and tip our hats to the Brits for giving us a major boost of body positivity. As Twitter has noticed, ASOS didn't edit out its beautiful model's stretch marks.
Take a look for yourself.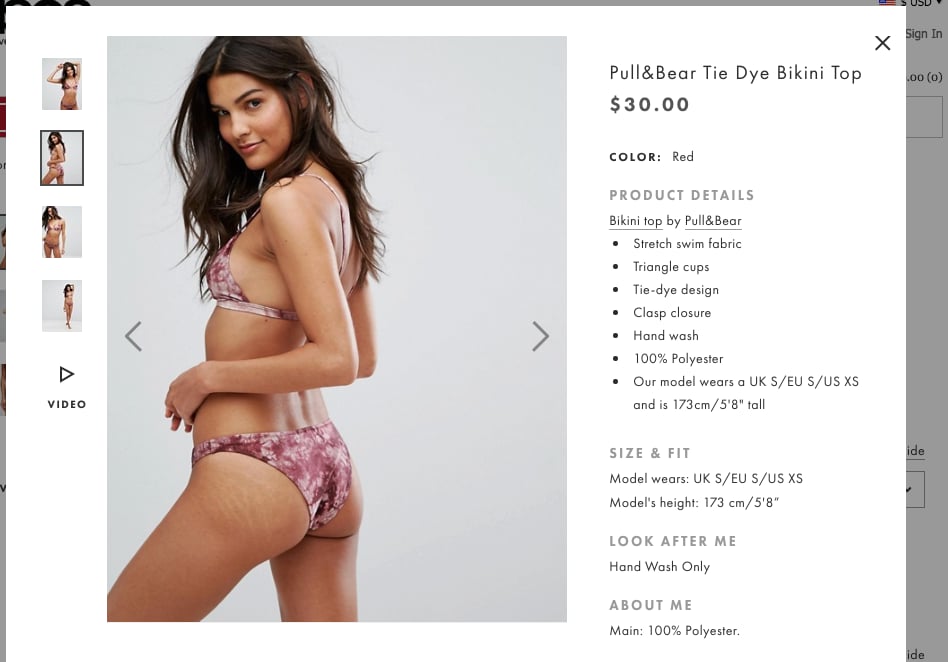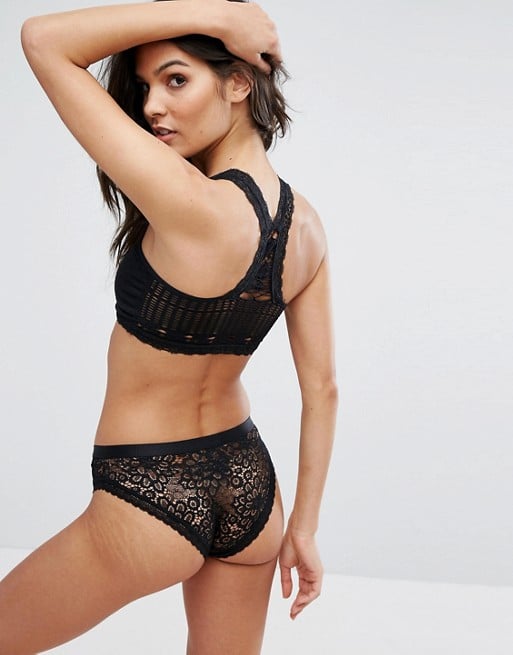 Girl looks great, right? There you have it — everyone: you, me, ASOS models, even Chrissy Teigen has stretch marks and it's really NBD. Just in case you need any more proof that people are responding to this massive win, you can check Twitter.
So impressed with @Asos for not airbrushing the models stretchmarks👏🏼👏🏼 She looks amazing! pic.twitter.com/OKEZinpjKe

— Amy (@amyrowlandsx) June 28, 2017
My bum isn't that toned at all - wow... but so happy to see those zebra markings - THAT'S SO NORMAL! :D. Well done @ASOS x

— Rebecca Jane Brown (@BeckieJBrown) June 28, 2017
here's another one pic.twitter.com/41267HKO2R

— suzy 16 (@suzy1611) June 29, 2017

Of course, while the photos are a step in the right direction, some noted that this is by no means representative of all women's bodies.
Thouroughly unimpresses by this thin white model with enough stretch marks to count on one hand

— Mrs. T. (@HaitianoCentric) June 29, 2017
Don't forget that ASOS has come under fire before for categorizing a model with a 29-inch waist as plus-size. The site has also been accused of cultural appropriation by retailing a hair clip that bore resemblance to a South Asian tikka without explaining its symbolic importance (the brand later apologized).
Regardless, work your dang bikini this weekend and know that we're a smidge closer to better representation.