Ariana Grande's Platinum Blond
Ariana Grande's Signature Ponytail Looks Even Better Platinum Blond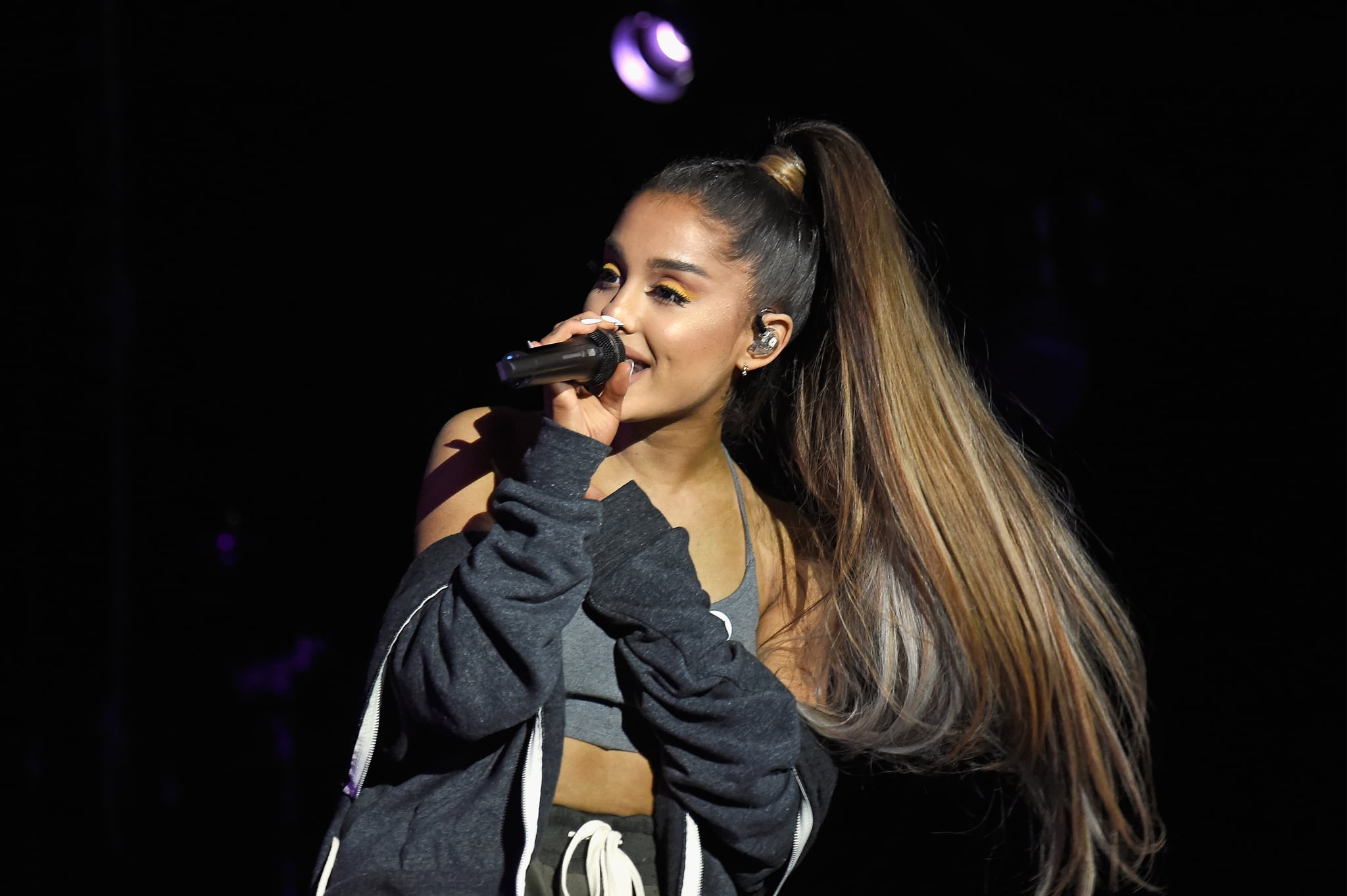 For as long as she's been in the spotlight, Ariana Grande has favored one iconic hairstyle: the high ponytail. Whether on stage or on the red carpet, she's rarely seen without her extralong brunette strands swaying behind her. Recently, however, she's undergone a major makeover.
It all started on Oct. 7 when she posted a photo of white-silver hair on Instagram. "It's grey," she wrote, and fans everywhere praised the drastic change. But was it a wig? We had a little freak-out when she seemingly went short and purple back in August, only to find out it was, indeed, a hairpiece.
The following days after debuting her Daenerys Targaryen-like transformation, however, she went on to post several photos of her new look, proving it was definitely a permanent dye job (and a gorgeous one at that).
She even decided to go a step further and get baby bangs. Not everyone can pull these off, but she certainly does.
While we love that Ariana has been wearing her Rapunzel-worthy hair long and down, we started to miss her signature pony. Thankfully, on Nov. 7, it made a comeback. And oh, how marvelous it looked. Dare we say we love the signature Ariana hairstyle even better in platinum blond?
Gorgeous. Now, don't you want to take the plunge and go silver yourself? Colorists, you've been warned.