Beauty and Skin Care Trends For 2017
5 Beauty Trends That Will Switch Up Your Skin Care Routine in 2017
As the New Year approaches, it's time to get out with the old and in with the new. If the contents of your bathroom cabinet are not quite doing it for you, it's probably time to switch up the way you're approaching your skin care routine. London's Harley Street-trained Skin Specialist, Bianca Estelle – who is the Clinical Director of BEA Skin Clinic, plus brains behind the BEA Skin Care range and Vitamin Injections London – speaks to POPSUGAR Middle East about what skin care trends we're likely to see in 2017.
1. Bare-faced beauty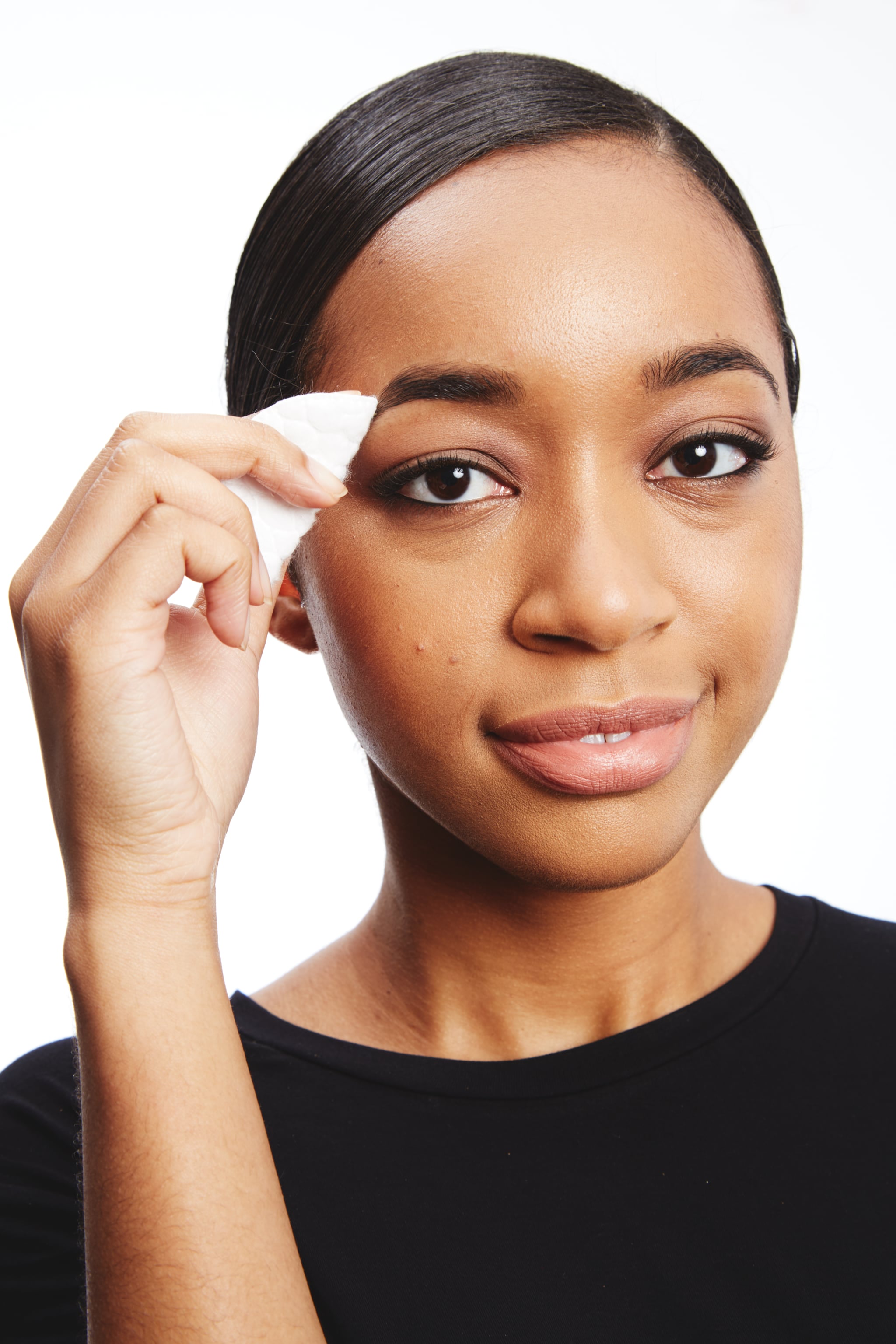 "With an increase in women embracing the fresh-faced look, from celebrities like Alicia Keys and Cameron Diaz, to the 12 million submitting #NoMakeUp selfies to Instagram, it's a great time to invest in skin. Our 5 Step Daily Regime range (AED909) includes everything needed to keep skin exfoliated, hydrated and moisturized. With product ingredients including glycolic acid, green tea extract, collagen and shea butter for all-round care, this kit leaves skin ready to bare."
2. Collagen Boosts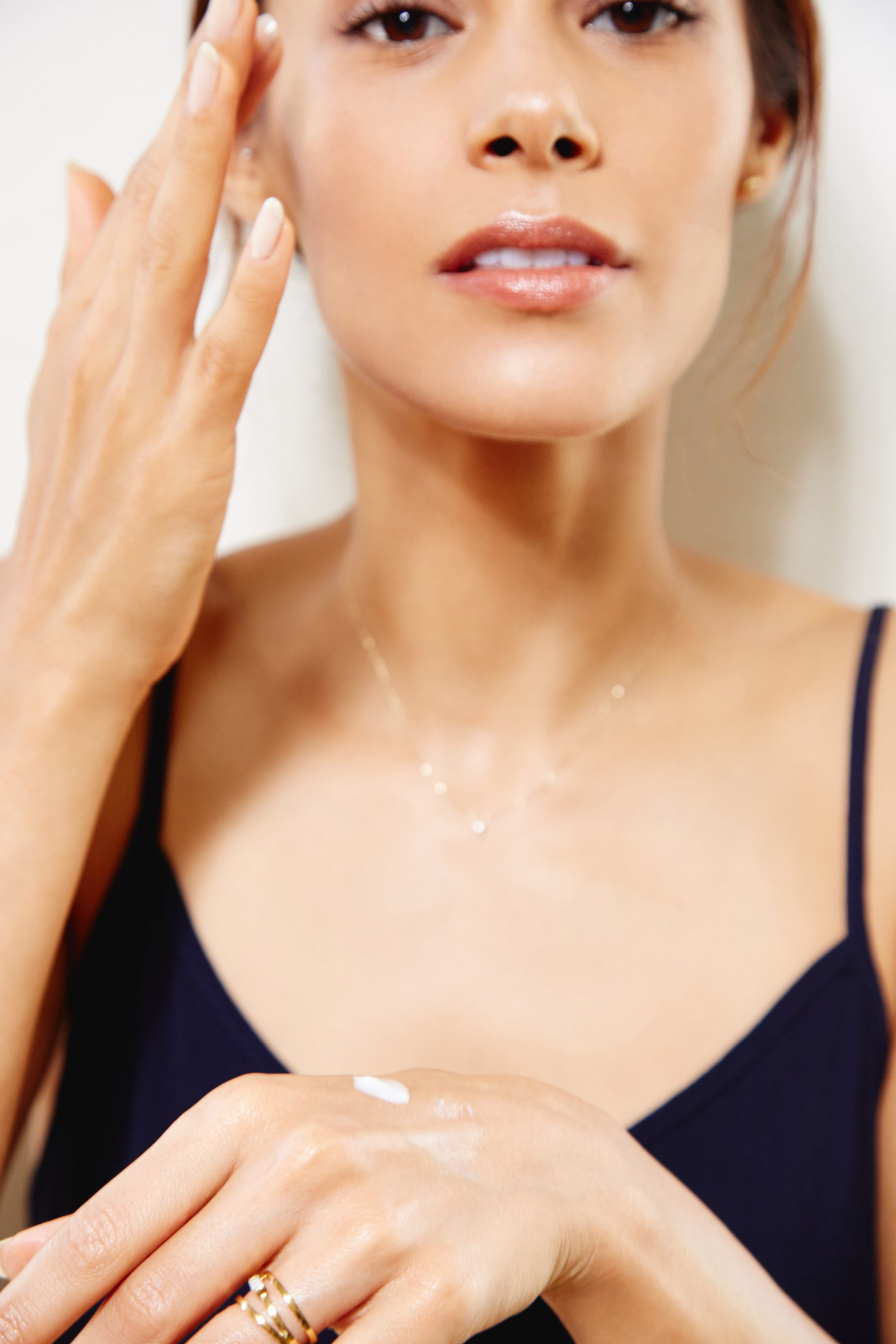 "Collagen has many health and beauty benefits including supporting shiny hair and strong nails, though its most popular benefit is its anti-ageing properties. Over time we lose the ability to create collagen, so it's helpful to top it up where we can. Collagen drinks and supplements are tipped to be hot sellers next year, though we can also support a collagen boost from the outside in. Our Collagen Complex Cream (AED205/30ml), a blend of peptides and amino acids – also featuring apple stem cells and Shea butter – keeps moisture locked into the skin and replaces diminished collagen reserves to support a youthful appearance."
3. Smarter Ingredients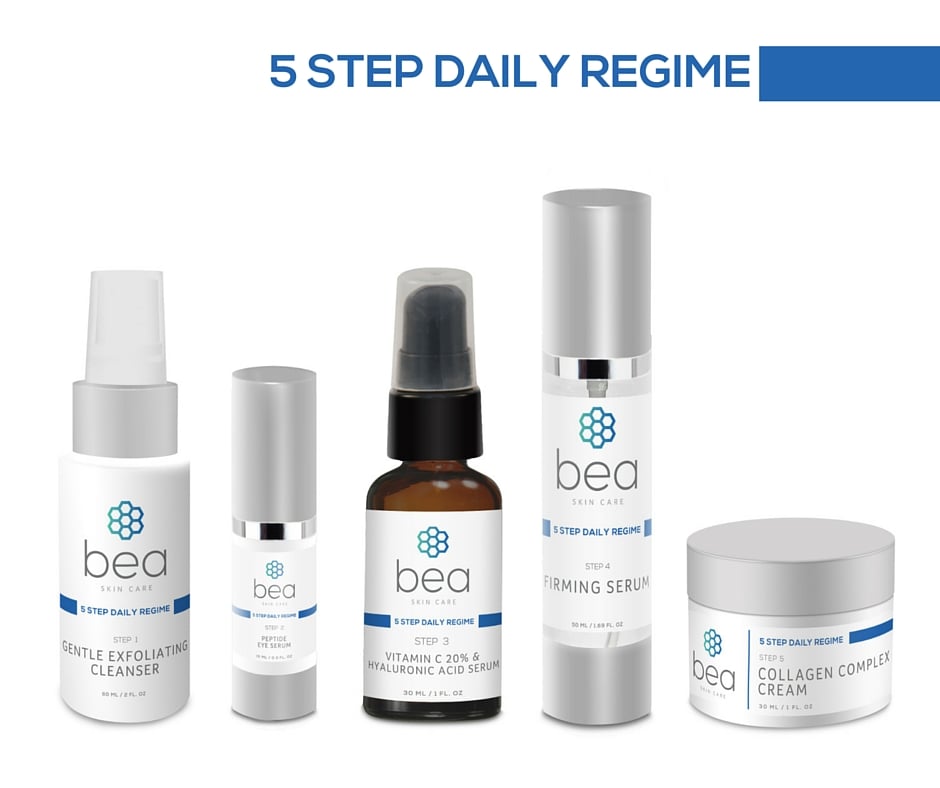 "Consumers are becoming more savvy when it comes to what their skincare products contain and are increasingly shelling out more on natural products. One ingredient that has proved popular and looks set to feature in many more beauty products come 2017, is hyaluronic acid. Holding over 1000 times its weight in water, the small particles penetrate the skin better to support anti-aging and anti-inflammation. Our Vitamin C and Hyaluronic Acid Serum (AED230/30ml) lightens hyperpigmentation, minimizes sun damage and decreases skin puffiness. Being a light serum, skin is left hydrated without feeling congested."
4. Beauty through wellness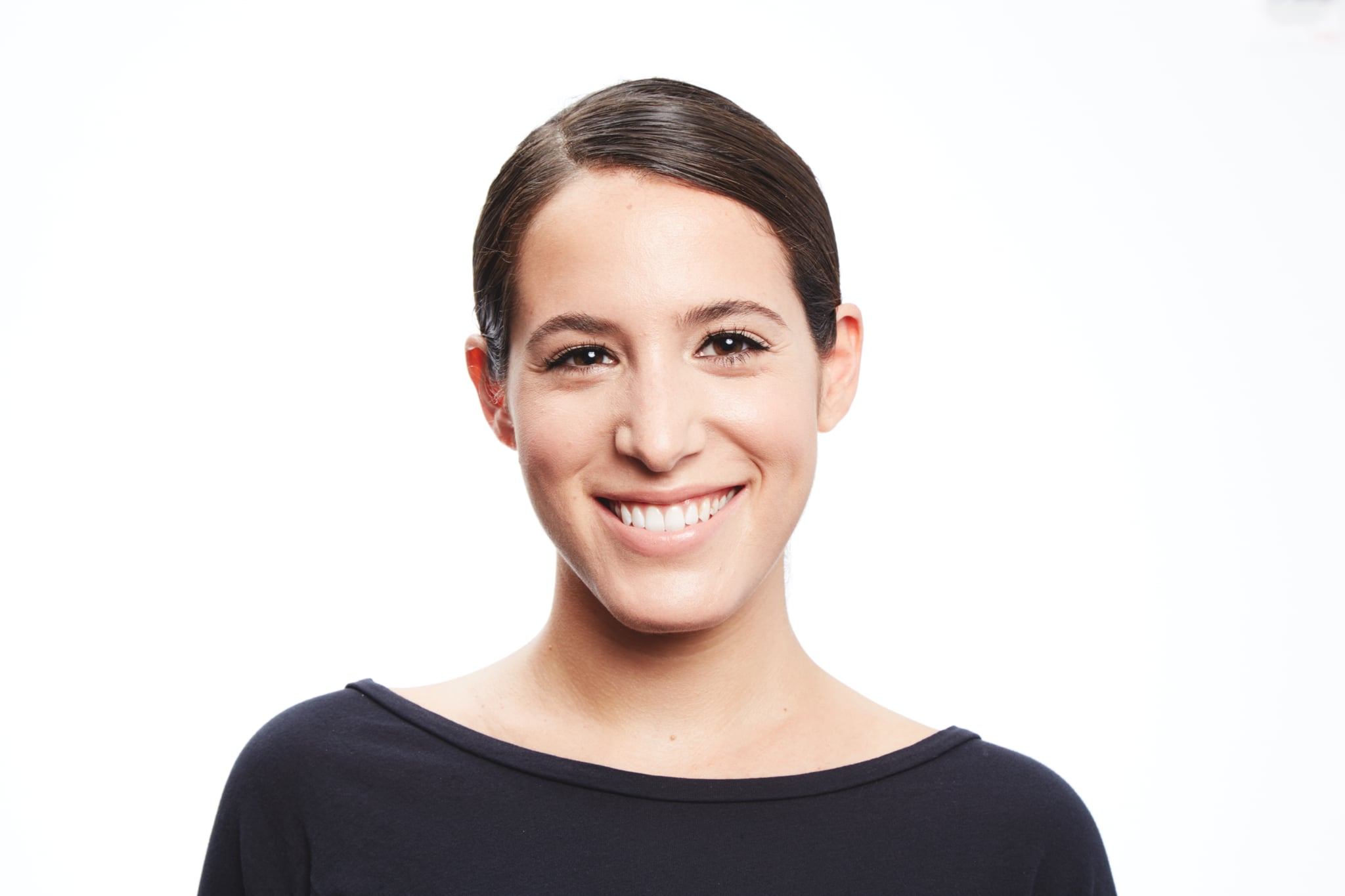 "Although traditionally the go-to products for topping up, popularity is shifting from pills and capsules to vitamin nutrient therapy, because of its increased efficacy. One of our most popular intravenous treatments is the Glutathione Wellness Injection (AED1,400 single/AED12,580 course of 12), which is painless and comfortable. It fights damaging free radicals thus protecting the body and its vital functions. Glutathione injections have proved particularly beneficial to those with Crohn's Disease, although they benefit individuals of all ages and different health statuses."
5. No more Microbeads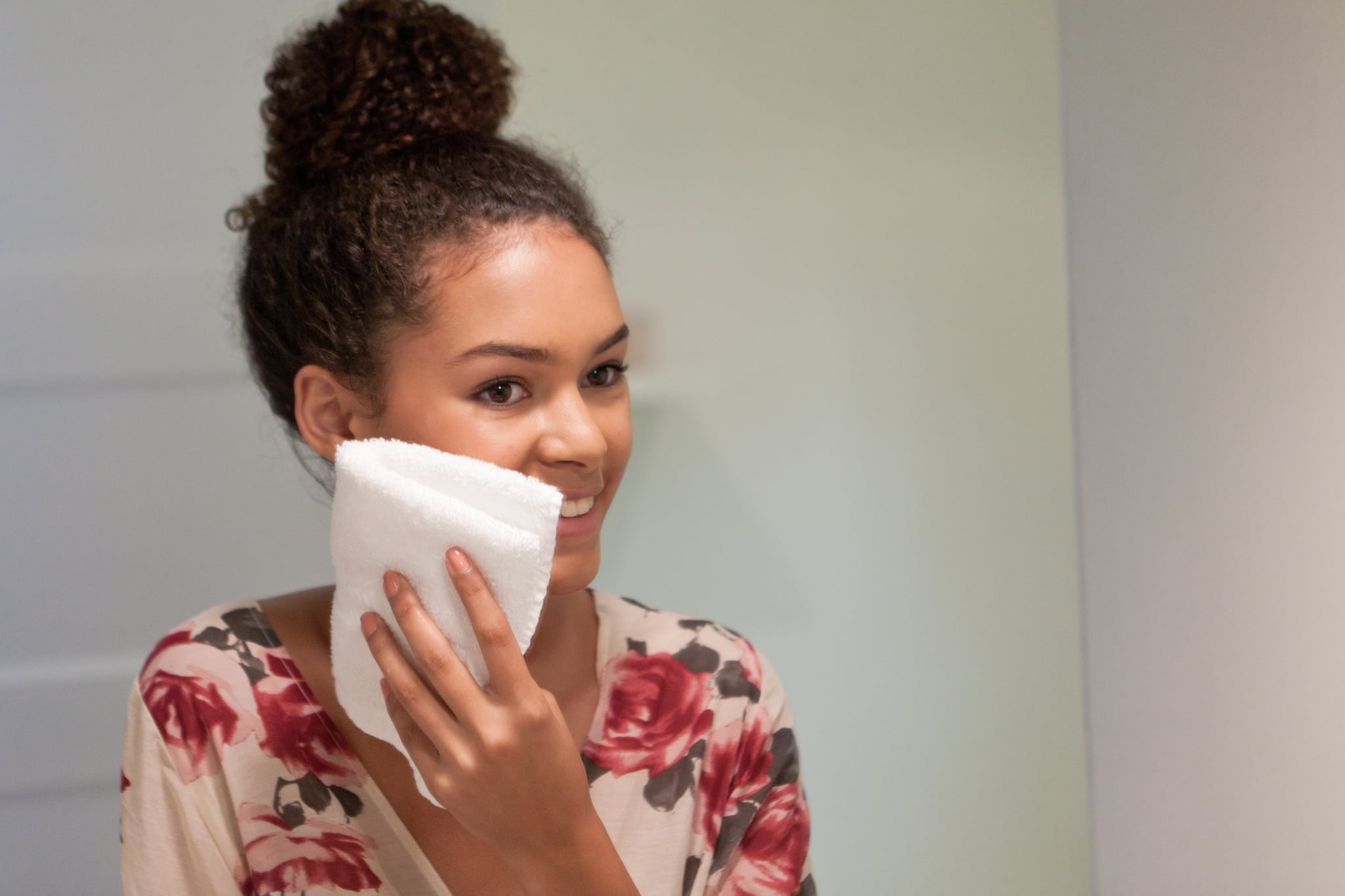 "With controversy and a looming ban surrounding this popular cosmetic ingredient, it's worth investing in environmentally and skin-friendly products to add to your cleansing stash. Our Gentle Exfoliating Cleanser (AED135/60ml) contains glycolic acid and calming green tea extract working in combination to resurface the skin and support its improvement, including those with acne, oily and sensitive skin. Our mineral-rich Vitamin Infused Konjac Sponges (AED103/pack of four) featuring natural ingredients like charcoal and coated in saline, provide an additional exfoliation, while a mixture of vitamins soak into the skin to support cell renewal and a glowing complexion."