Bella Hadid Dior Makeup Ad
Bella Hadid Channels Her Darker Side in Dior Makeup's New Ad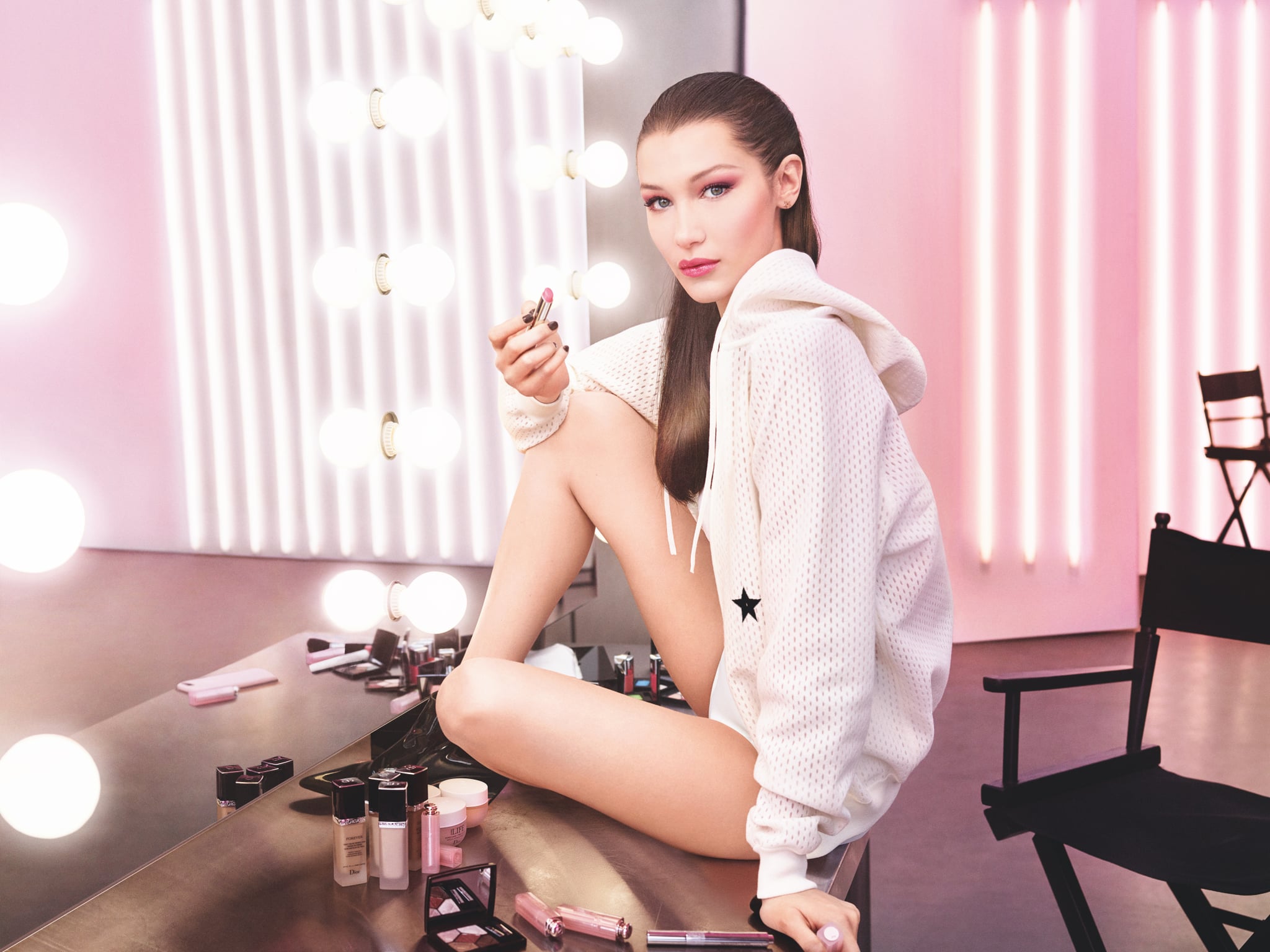 "The darker side can be so delicious," Bella Hadid says as she models the new Berry Lip Glow Color Reviver Balm from Dior in a brand new ad, and she's not wrong. The supermodel looks stunning as she displays a range of hues on her pout for the brand's latest releases, alongside her equally as beautiful girl squad.
Dior Makeup's new commercial sets the scene of backstage at a catwalk show, featuring the ladies getting ready to hit the runway, after putting the finishing touches to their lipstick, of course. The clip – shared exclusively with POPSUGAR Middle East – also shows how the pink, coral, raspberry sticks can make its wearer look extra kissable in the dewy, holographic and matte versions that have undergone a major update since first coming onto the scene in 2009.
Described as having "the benefits of a slightly colored ink combined with the comfort of a balm" by Peter Philips, Creative and Image Director for Dior Make-up, its simple formula means it's safe enough to apply even without being in front of a mirror. A cross between makeup and skincare, it adapts to the pH levels in the wearer's lips, using mango butter and cranberry oil to keep your mouth hydrated all day. Rather impressively, one sells every three seconds around the world, and with so much choice on offer, it's no wonder.
"The 10 new shades in the Dior Lip Glow collection provide a palette gradation of pinks to suit every skin tone." Peter Philips, adds. And when Bella makes them look so good, who could resist?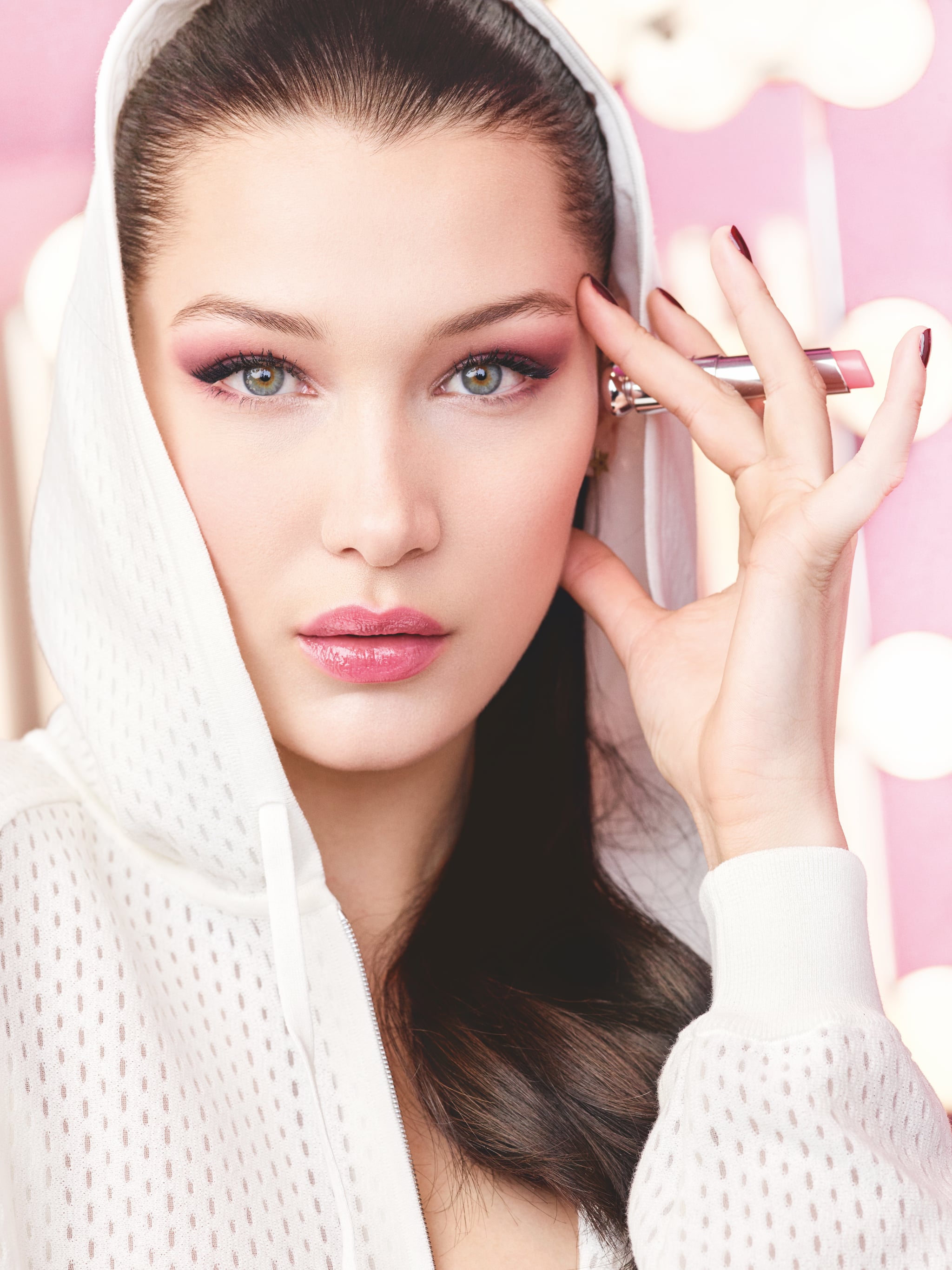 Image Source: Dior Makeup