Bella Hadid Plastic Surgery Rumors
Bella Hadid Addresses Plastic Surgery Rumors, but She Shouldn't Have To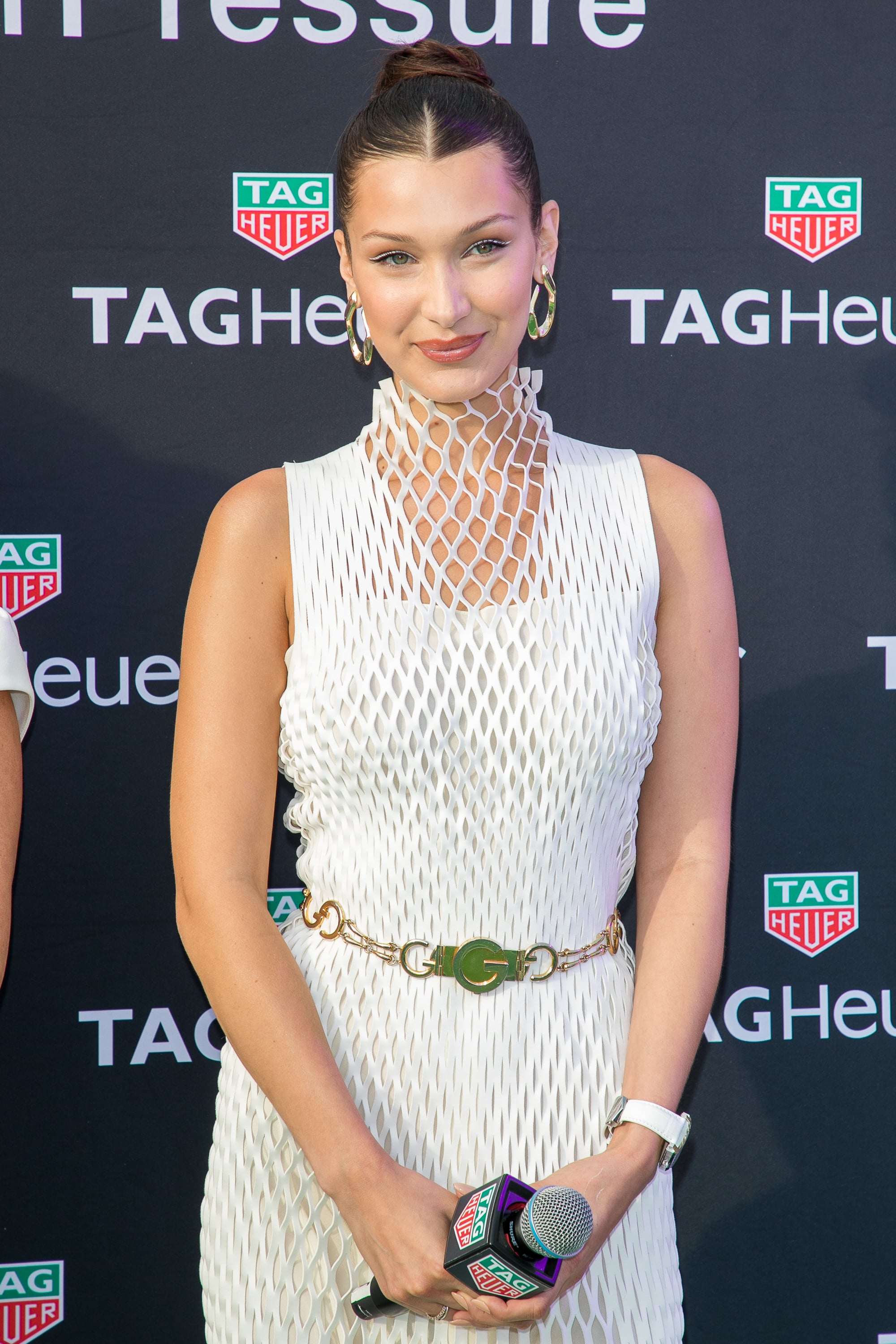 Bella Hadid is a queen of both the runway and badass mic drops. Case in point? The model opened up to InStyle about those pesky plastic surgery rumors surrounding her, and her response is pretty awesome. "People think I got all this surgery or did this or that," the 21-year-old told the publication. "And you know what? We can do a scan of my face, darling. I'm scared of putting fillers into my lips. I wouldn't want to mess up my face."
First off, I want a t-shirt that says "We can do a scan of my face, darling." Now I will forever picture Bella as my favorite Long Island aunt, clad in full leopard print and ending all sentences with an accented "dah-ling." But cool new catchphrase aside, we should all be rolling our eyes at the fact that Bella felt the need to address gross rumors.
Much like Cardi B's stomach hair "controversy" (ugh) or how the internet freaked out after Rihanna missed a spot shaving, whether or not Bella went under the knife or needle is nobody's dang business. Luckily, the Dior campaign star has a totally understandable method of dealing with intense public scrutiny.
"I turn my phone off and remember that the people around me are the only ones whose opinions I really care about," Bella revealed. "Why would I read those comments? They are usually coming more for my character than for my face, which is more hurtful."
And she doesn't ever answer trolls: "I've learned that people are going to hate you and there's nothing you can do about it except be yourself and love yourself. But I feel people's energy very intensely. Often I think, 'I just want to meet you and tell you I'm not a bad person. You don't have to be mean to me.'"
In short: she doesn't owe us any explanations, darling.