Benefit 3D-Browtones Eyebrow Enhancer Gel Review
My Eyebrows Never Looked Funkier Than With Benefit's New Colorful Gels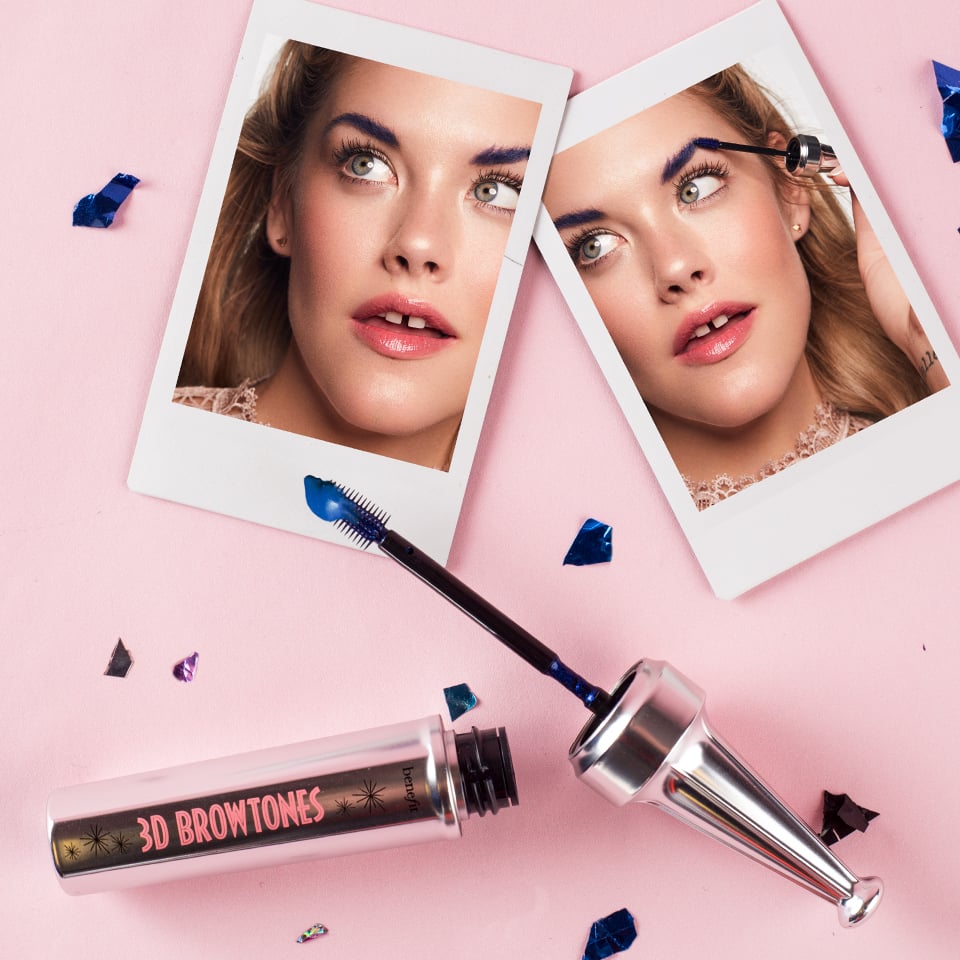 Makeup trends may come and go but simple things like good brows and having a perfect pink nude lip stay forever. I love playing around with vivid lipsticks and eyeshadow shades from time to time but, one place I never thought to put color was my eyebrows. Personally, brows are the easiest to deal with for me, with a regular tweezing just to clean up around the edges and some clear brow gel to hold them in place. I like to switch between Benefit's 24-HR Brow Setter, or the Anastasia Beverly Hills Clear Brow Gel. Having naturally dark hair, I don't really need to fill them in either. I'm very thankful to have grown up in the "fuller brows are better" era because um... I have a lot of hair and over-tweezing is no joke (I learned that the hard way in high school). Benefit is coming out with a 3D-Browtones Eyebrow Enhancer Gel, in seven funky colors this June. I got a chance to try the shades Deep Blue and Copper. Here's what I thought.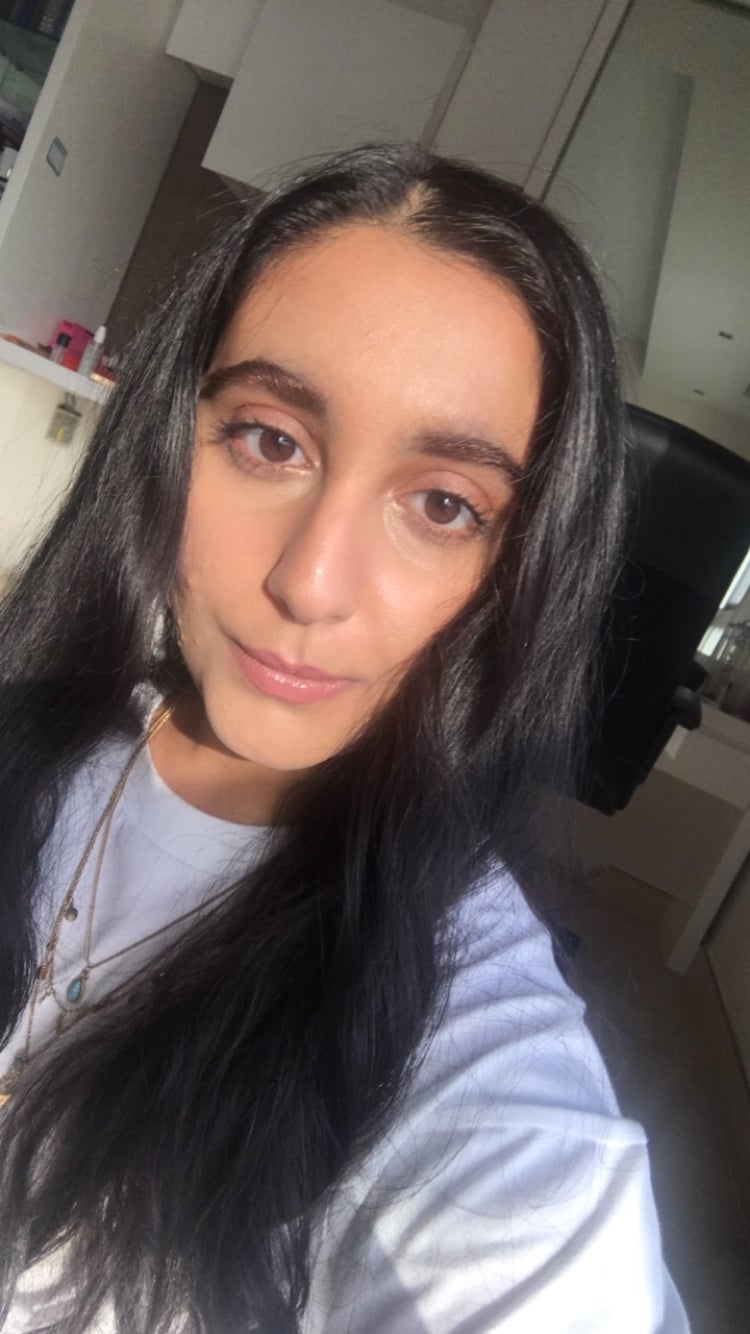 In this picture I'm wearing Copper, a sparkly deep-hued brown that had decent color pay off.
After one coat of thoroughly combing through the hairs, it gave a subtle yet noticeable shimmer. I was skeptical about the color at first considering my dark hair but, I went back in for another 2 coats, which eventually tinted my brows a beautiful bronzy-copper color. I'm glad that the formula can be built up too, giving an intense look (I waited a couple seconds for each coat to dry before applying the next one). The brow gels are also waterproof.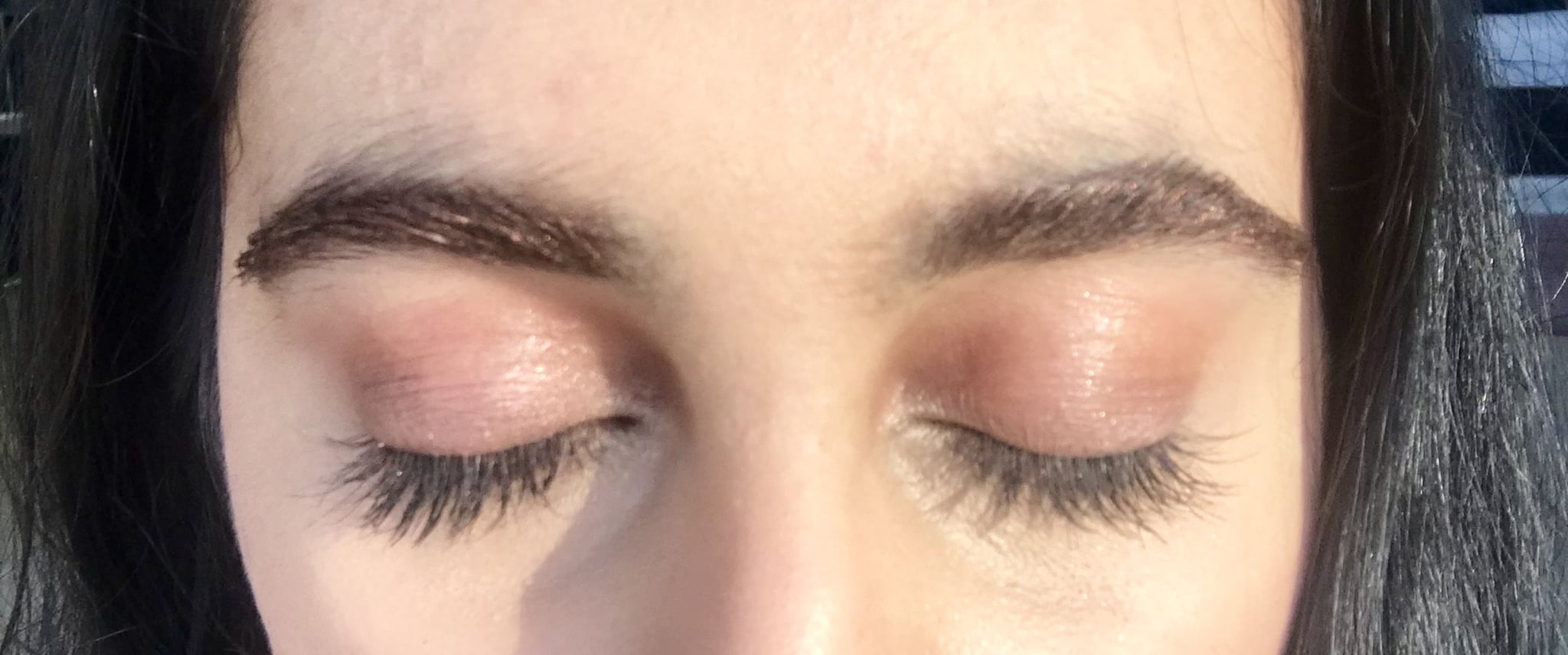 This shade paired really well with a soft pink look for the rest of the face. For future wear I might wear it with matte eyeshadows instead, so it can really be the star of the show.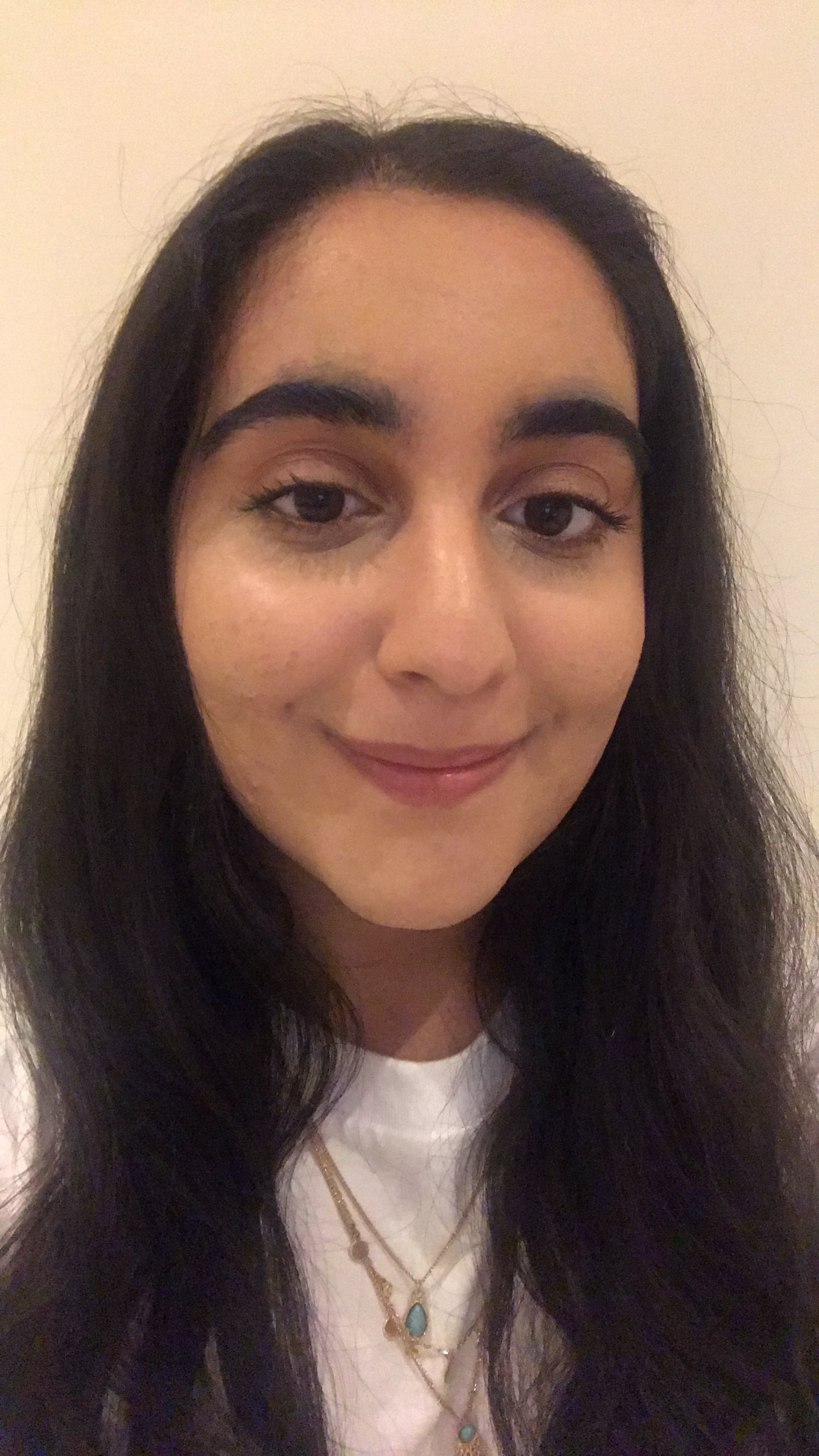 Here, I'm wearing the shade Deep Blue. To be honest, I didn't see the same vibrancy with this one compared to Copper. I was kind of disappointed because, on the wand it looked like a rich dreamy blue but upon application, the color just didn't show up on my black brows!
If you look closely, my brows are slightly different in color, but nothing major. I think this shade would complement blonde or brunette-haired gals way better. You could also pick your shade based on your eye color. Overall, I didn't end up looking weird or crazy with dramatically colored brows like I imagined! The 3D-Browtones definitely do enhance your natural brow color and give a fun pop to any make p look. They're perfect for outdoor festivals or concerts, or to add a bit of sparkle and color to your everyday look. I'm so in love with Copper that I'm never taking it off!
The 3D-Browtones Eyebrow Enhancer Gels will be retailing at Sephora in June for AED125.