Benefit Cosmetics BADgal Bang Mascara Review
First Look: Benefit's New Volumizing Mascara Even Works With Extensions!
I will spare you the "bang" puns I had lined up for this review and cut right to the chase: Benefit just launched a brand-new mascara — its first in three years. Please say hello to BADgal Bang ($24)!
You may be wondering, "Is this a remix of BADgal Lash?" To be honest, I've never actually tried BADgal Lash. For me, it was overshadowed by They're Real and Roller Lash. Both mascaras have legions of fans: They're Real can make anyone second-guess whether your lashes are extensions, and Roller Lash lifts and curls even the most stubborn lashes. I love They're Real for its lengthening powers, but I favor bristle brushes over rubber; in my experience, bristles make my lashes fluffier.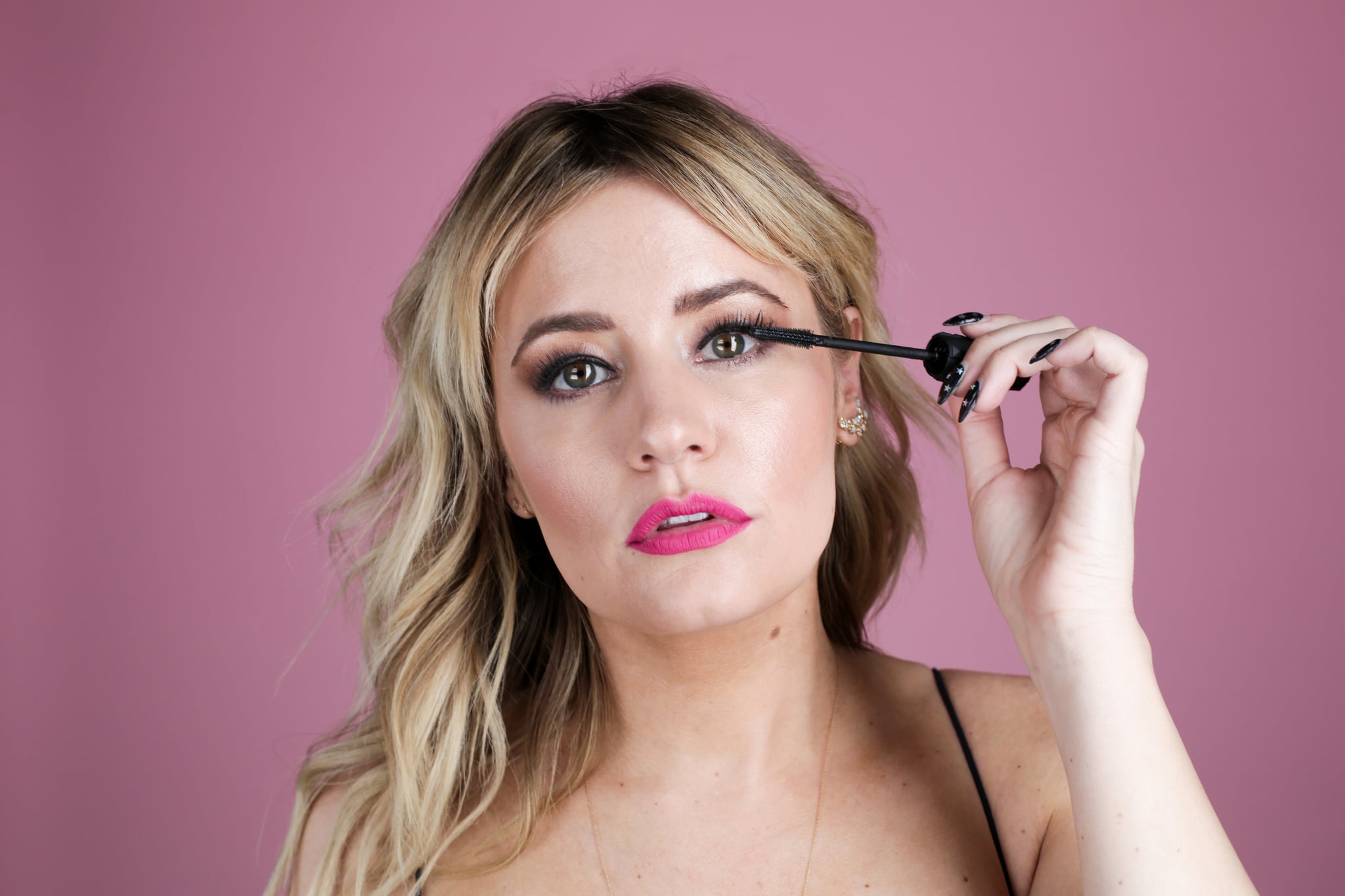 All that said, I've become a rubber applicator convert. In October, Benefit reached out about the hush-hush launch of BADgal Bang (out today), and over the past few months, I've had the opportunity to test out the mascara.
BADgal Bang is all about volume. In speaking to Benefit's Makeup Master Jose Rivera, I learned a few things that make this mascara out of this world. (Literally.) Many volumizing mascara formulas are made to dry quickly so you can build texture on top of texture, thus creating faux volume. But the problem is that layers of texture often mean heavy lashes. If you're a beauty rebel like me, you want a mascara that's light enough to wear on top of lash extensions, if necessary.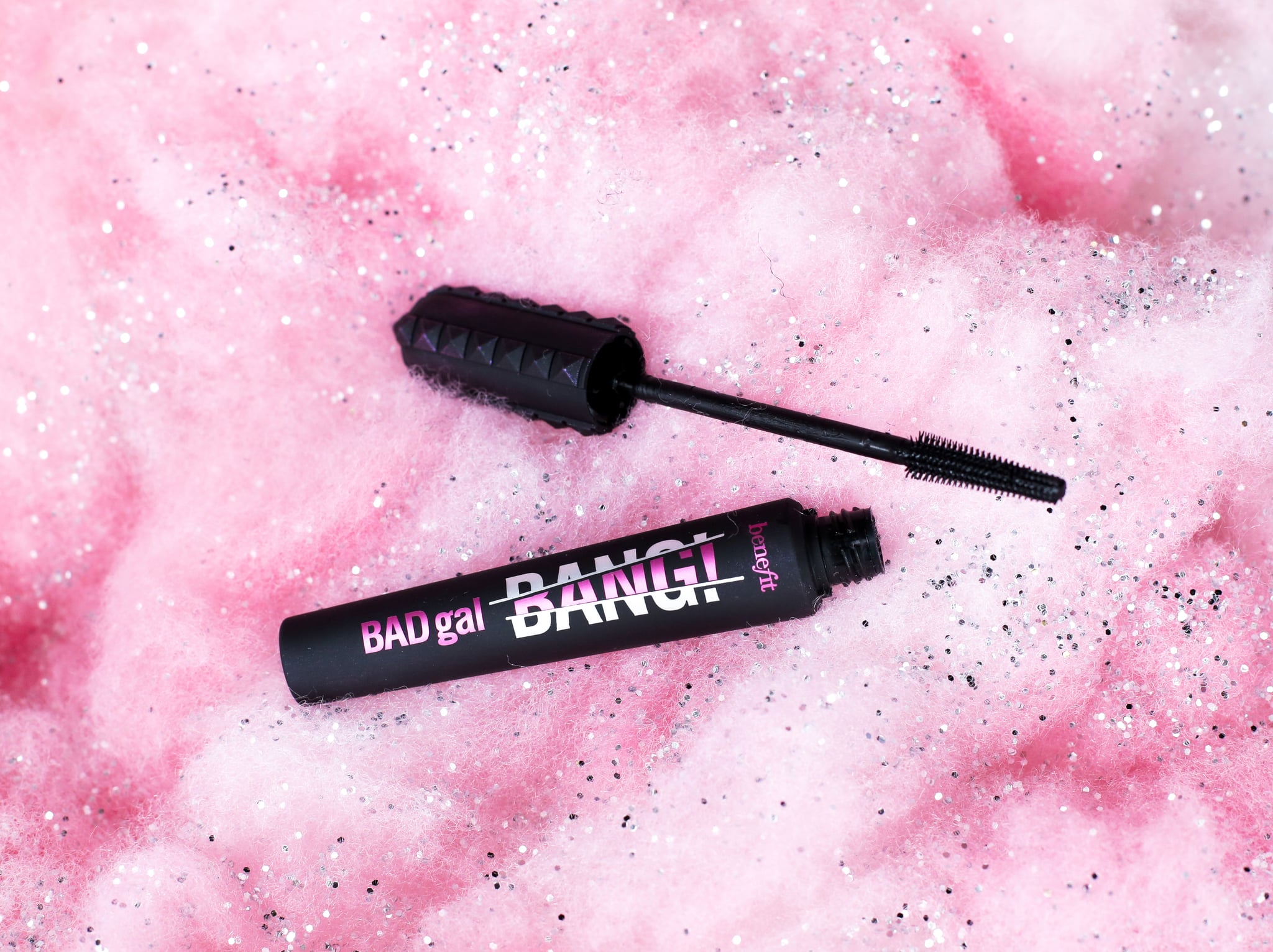 BADgal Bang is light. It separates every lash so they look fluffy, and as you add more coats, the texture doesn't look spidery or feel heavy. You can apply three to four coats of BADgal Bang without any heaviness. The reason behind this is that the mascara uses aeroparticles — derived from space technology — to make your lashes float to the high heavens while dispensing coats of volumizing magic.
Since I've started wearing BADgal Bang, people lose their minds over my lashes. Once I was literally bleeding from my face (after a micropenning treatment) and someone said, "I didn't notice the blood because I was staring at your lashes!" (Seriously!) Additionally, this mascara is water-resistant, not waterproof, which means it won't run or smear but will glide off lashes easily with no extra scrubbing or product needed.
A lot went into the mascara. Benefit spent four years developing it instead of the usual two, and the company also conducted third-party testing to prove the mascara is easy to remove but capable of lasting 36 hours if you need it to.
I personally love the applicator. Shaped like a fir tree, it's wider toward the wand and slimmer at the tip, so it grabs onto those baby lashes closest to your tear duct. And I like that it's easy to remove: with a gentle cleanser, it slips off my lashes. This was a big priority for Benefit, since the company knows many of its consumers dabble in eyelash extensions, and one of the cardinal sins of extensions is using mascara, since it can be difficult to get off.
I've had countless people ask me what mascara I've been wearing over the past few months, and I'm so glad I can finally reveal my secret weapon.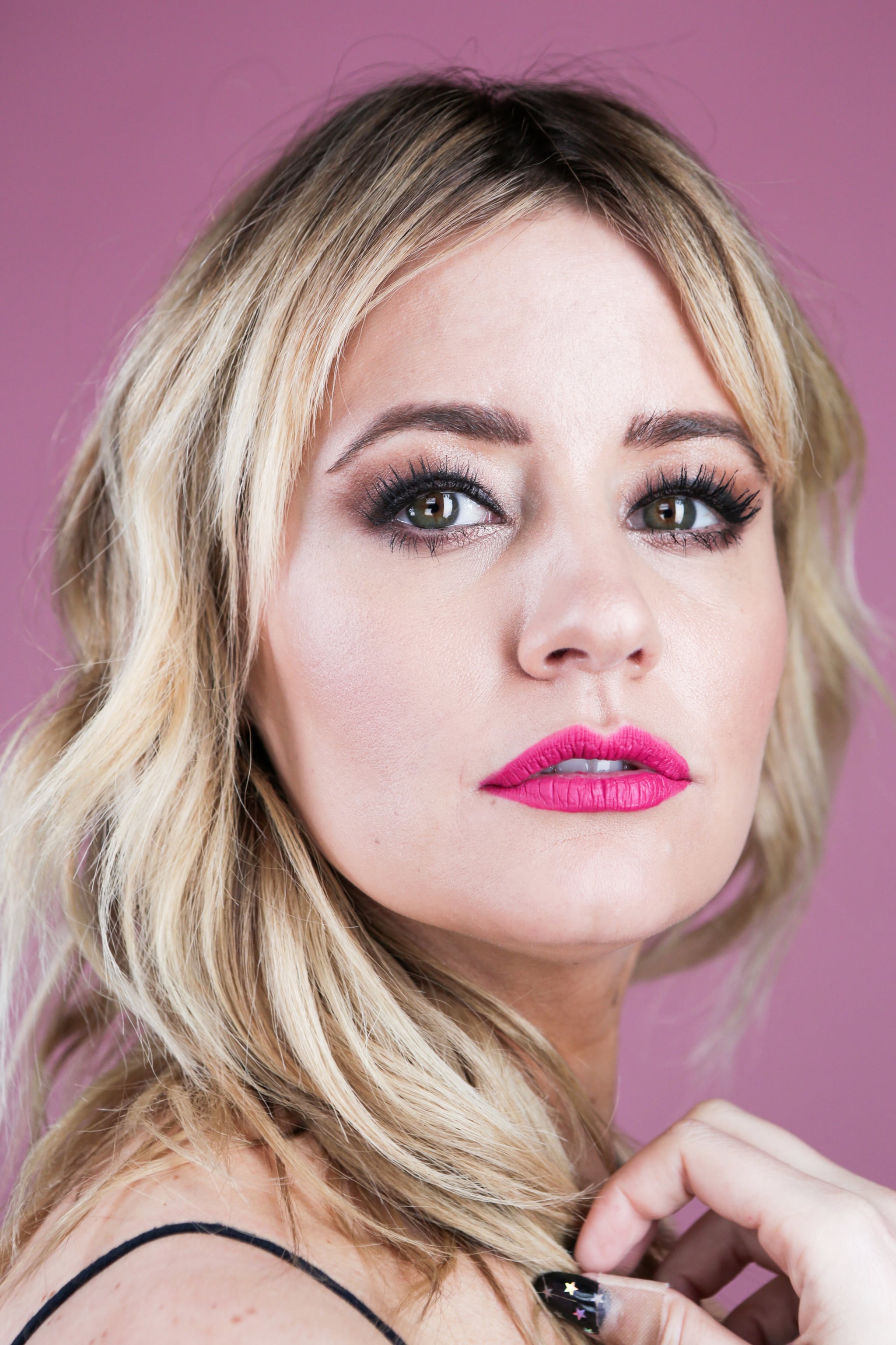 Image Source: POPSUGAR Photography / Alyssa Fioravanti