Benefit Cosmetics Launches Brow Translator
How Your Eyebrows Could Get You a Promotion at Work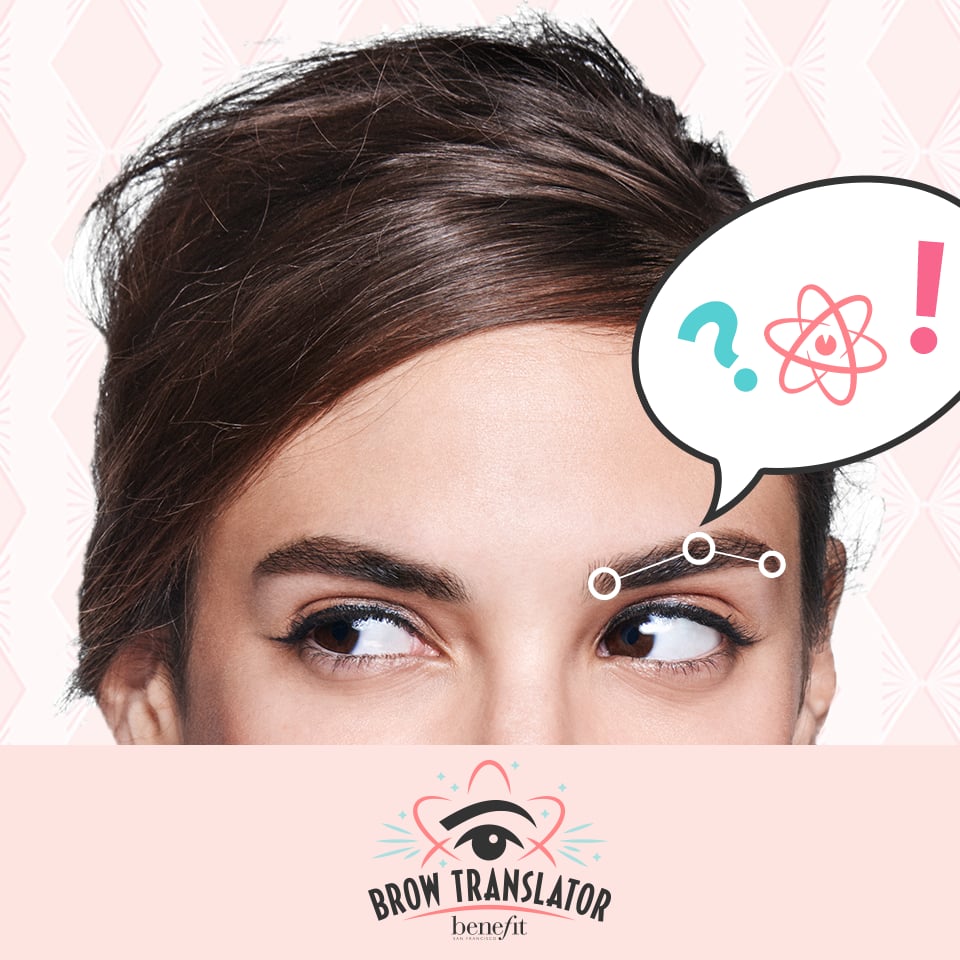 It's no secret that the world is obsessed with having eyebrows "on fleek" at the moment, but making sure you keep your beauty routine in check could be much more important than you think.
According to Dr. Javid Sadr, a professor of neuroscience at Canada's University of Lethbridge, a strong pair of brows could boost your career. He teamed up with Benefit Cosmetics to see what message certain styles of eyebrows subconsciously give off to others.
A blurb on their website BenefitBrowTranslator.com reads about one look: "Not knitted in anger or raised in surprise, these brows create a strong, neutral line. When paired with direct eye contact and a moderate smile, they convey not just confidence but competence—and could easily lead to an unsolicited job offer or promotion!"
Apparently, it matters whether eyebrows are naturally straight or wavy and whether they look relaxed or permanently raised as the facial expression you pair with it could communicate completely different things between different people.
To find out what your brows say, check out their new Brow Translator.