Maybe you yearn to visit the iconic location and see the incredible premieres, or perhaps you're dying to slip into one of those elegant gowns [1]. But no matter what you love about it, you have to admit that everything about the Cannes Film Festival positively oozes glamour. Of course, we're especially obsessed with the stunning hair and makeup creations whipped up just for the red carpet.
To get amped for 2018's events, take a look back at some of the best looks from years past. Whether you use Solange Knowles's orange lipstick as motivation to try a pout outside your comfort zone [2], or re-create Diane Kruger [3]'s baby braid [4] for brunch this weekend, you're bound to find some très chic beauty inspiration ahead.
Diane Kruger, 2007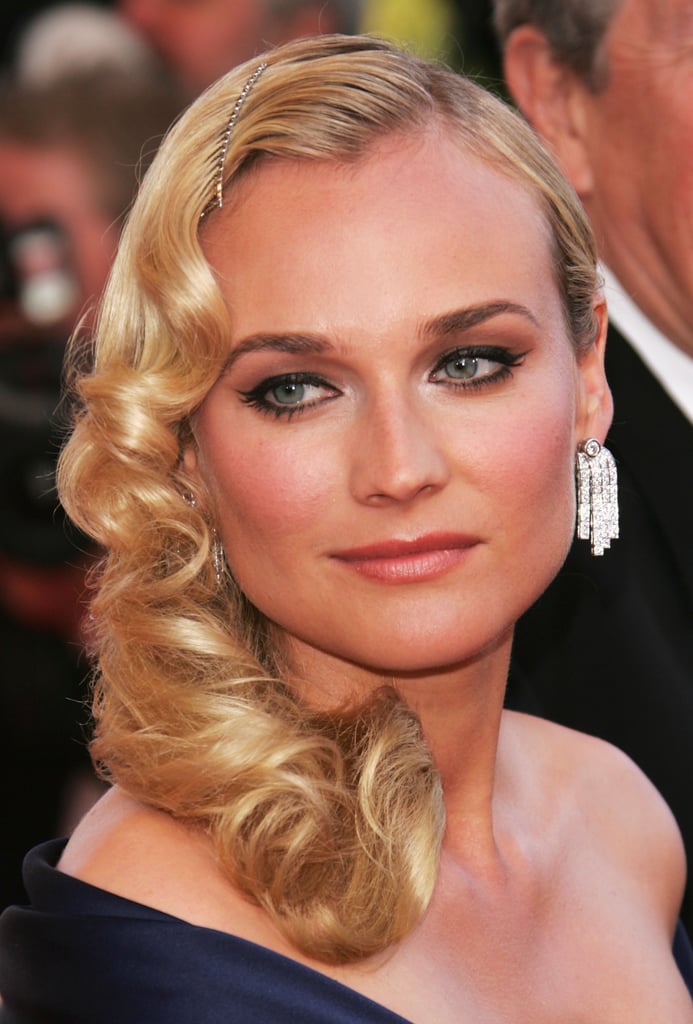 From her strands and rhinestone barrette to her luminous skin, Diane looked positively radiant at the premiere of L'Age des Tenebres.
Angelina Jolie, 2008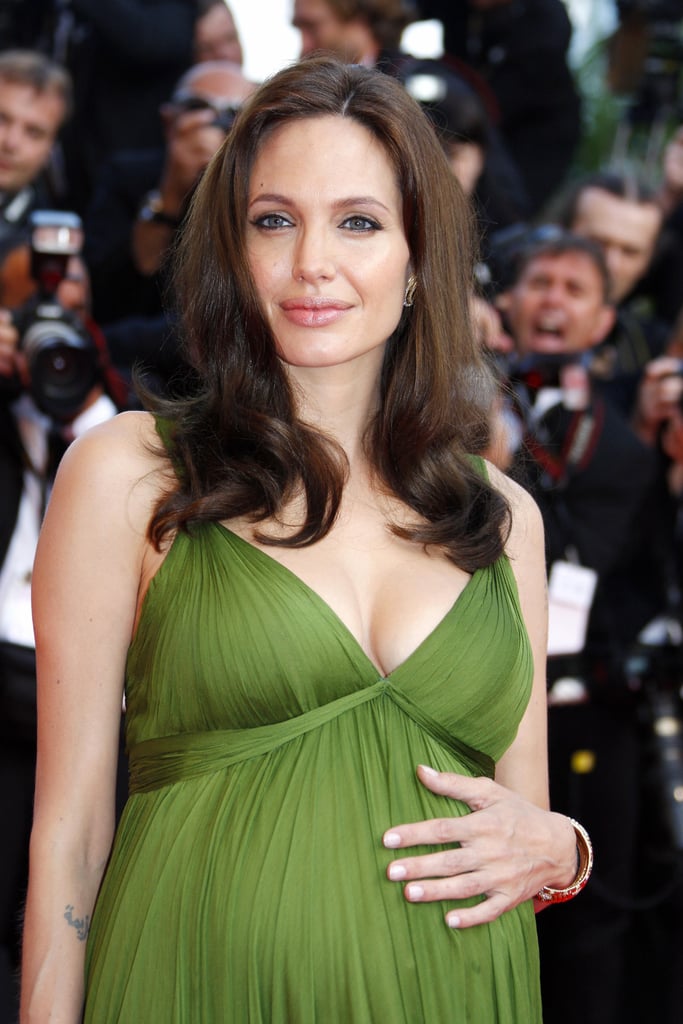 Angelina's smoky eye was a chic contrast to her pregnancy glow at the screening of Kung Fu Panda.
Kerry Washington, 2009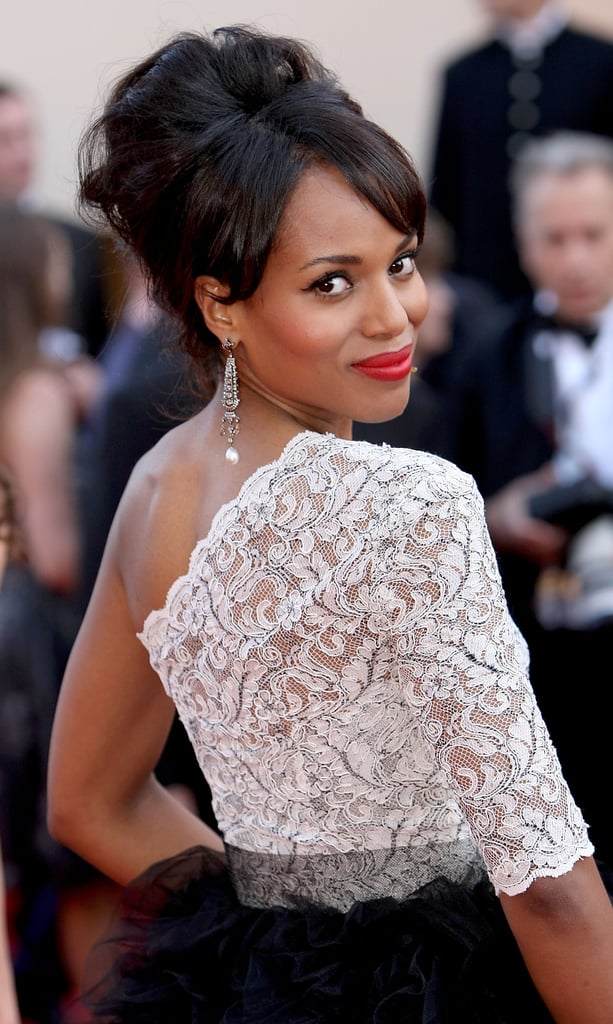 At the premiere of Face, Kerry's red lip was a classic pairing with her lace gown.
Aishwarya Rai, 2010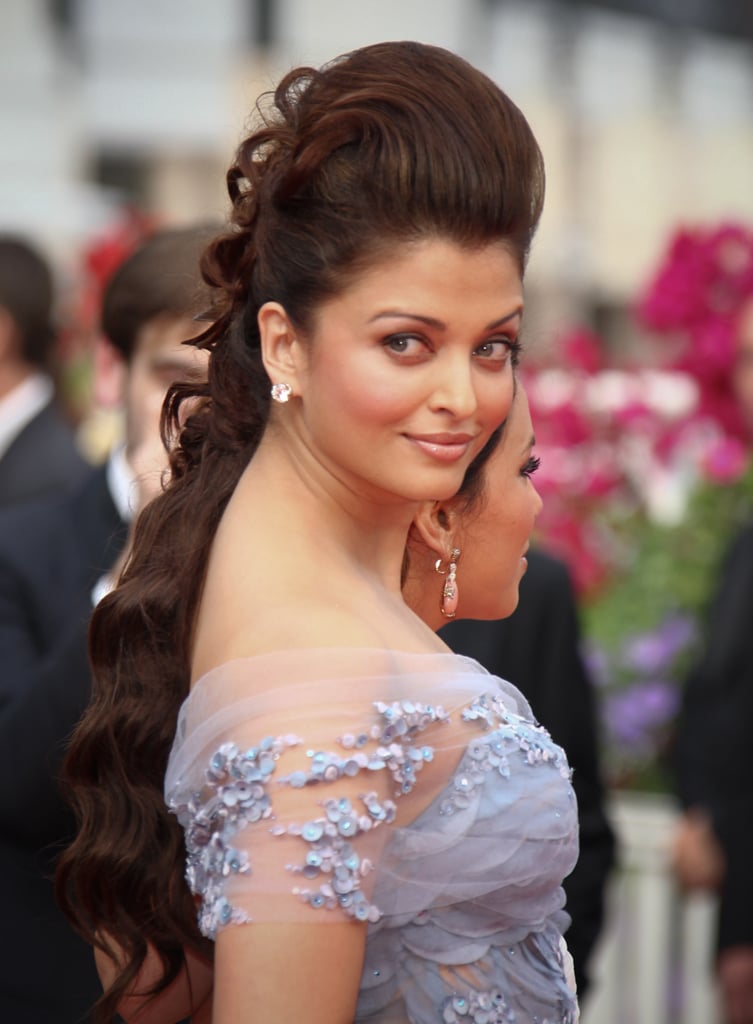 Aishwarya's showstopping hairstyle at the premiere of Robin Hood seemed like a mix of Marie Antoinette's iconic updo and music festival-forward bohemian strands.
Salma Hayek, 2010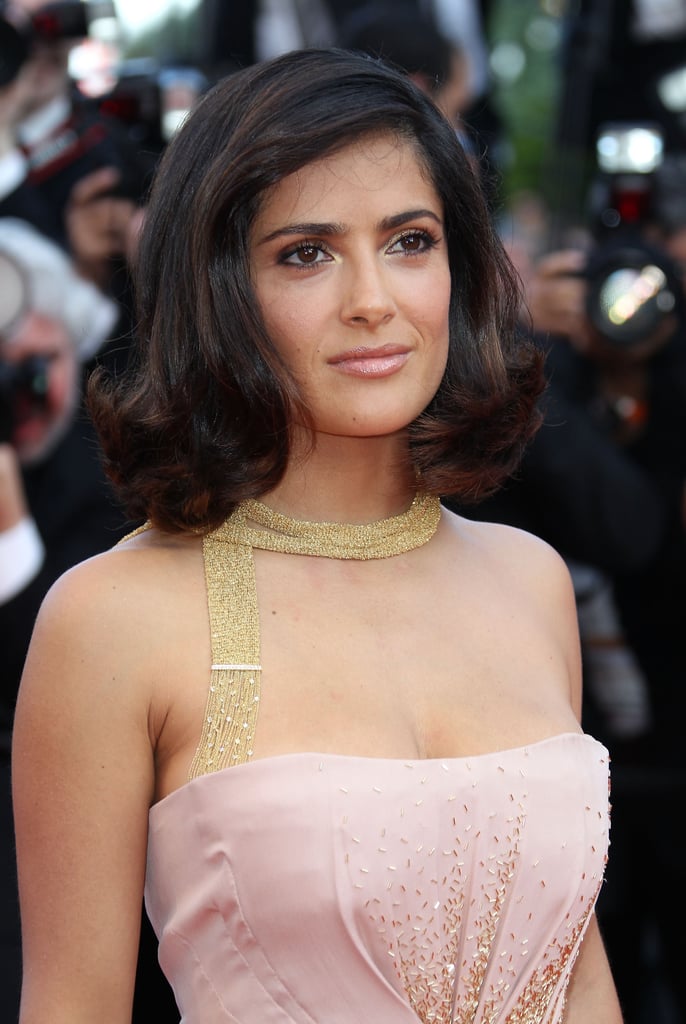 Salma's bob and pale pink lip gave off mod vibes at the Palme d'Or closing ceremony.
Kirsten Dunst, 2011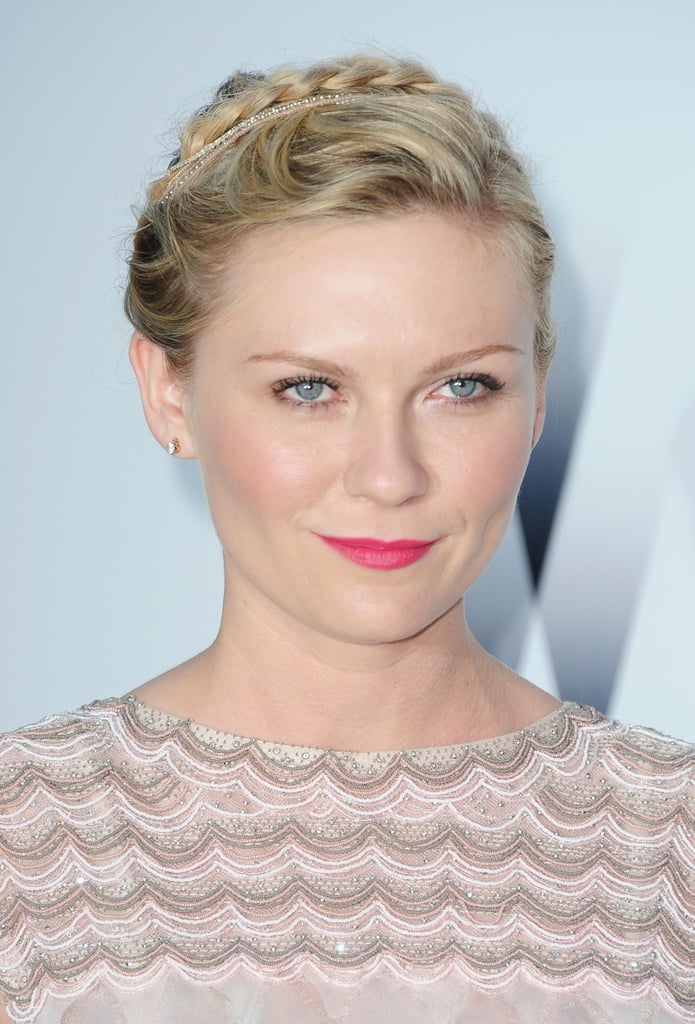 At the amfAR Cinema Against AIDS Gala, Kirsten demonstrated how to rock short strands in an updo. Look at that tiny braid!
Diane Kruger, 2011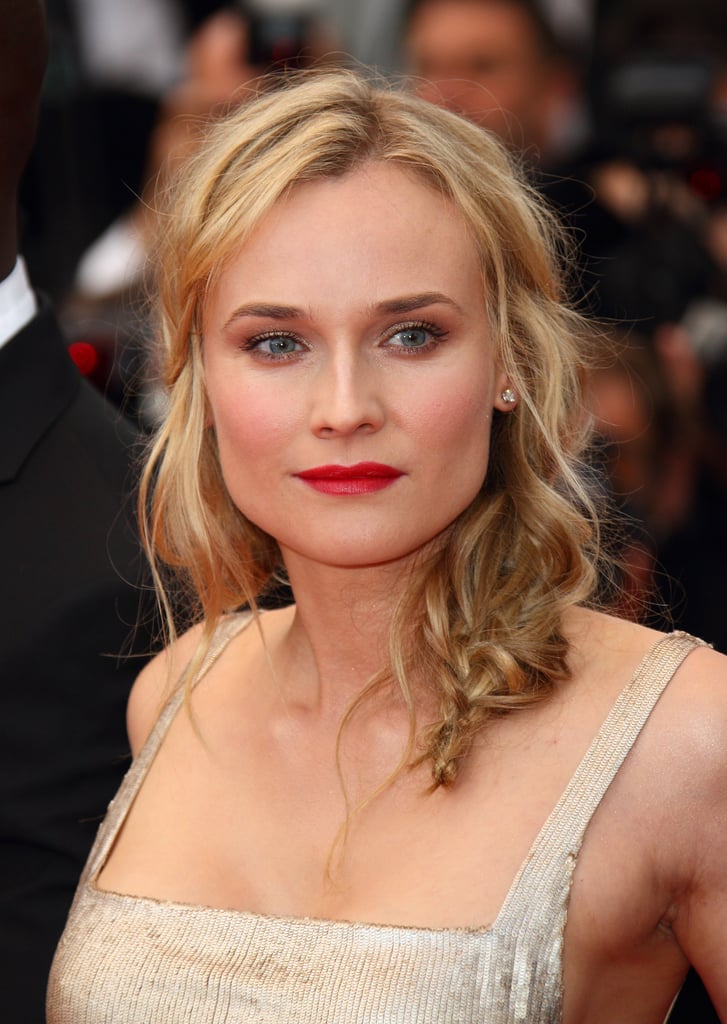 Diane's tiny, messy braid at the Sleeping Beauty premiere was a subtle but chic style choice.
Karolina Kurkova, 2011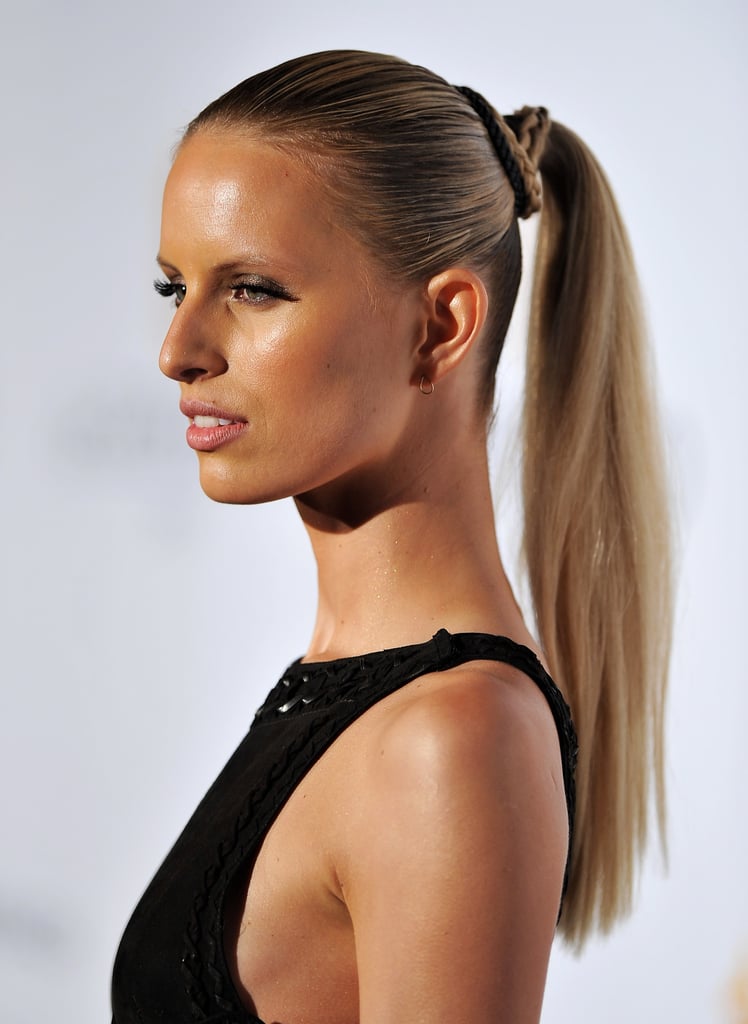 At a dinner during the Cannes Film Festival, Karolina accented her supersleek pony with a braided wrap.
Rachel McAdams, 2011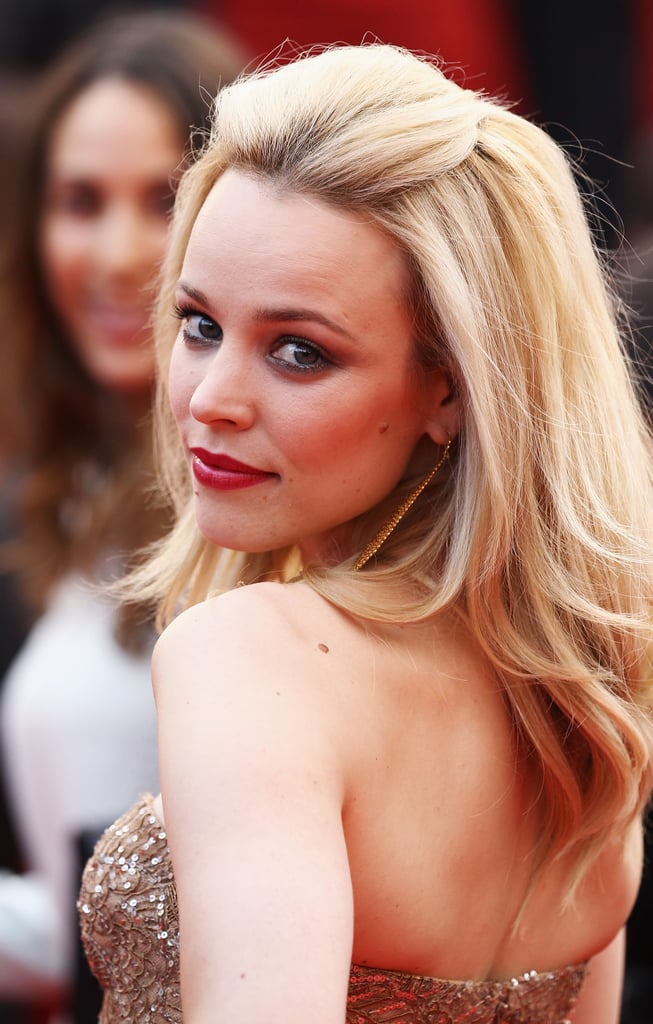 Smudged liner, flushed cheeks, and voluminous strands made Rachel look like a sex kitten for the premiere of Sleeping Beauty.
Fan Bing Bing, 2012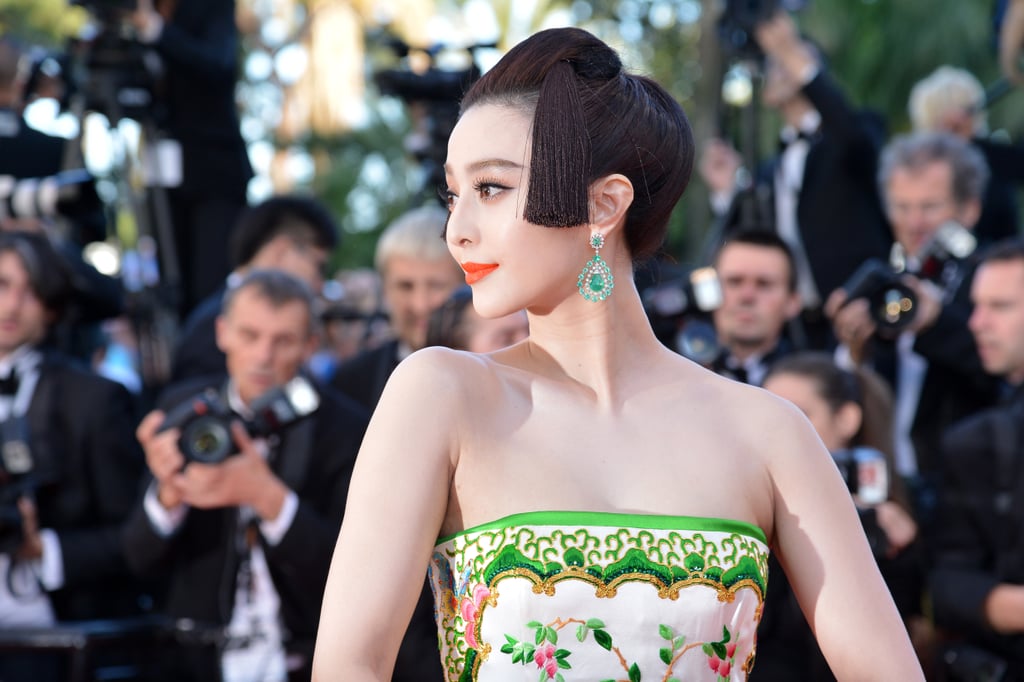 At the screening of Moonrise Kingdom, Fan Bing Bing accented her taut updo and orange lip with a bold black tassel headpiece.
Diane Kruger, 2012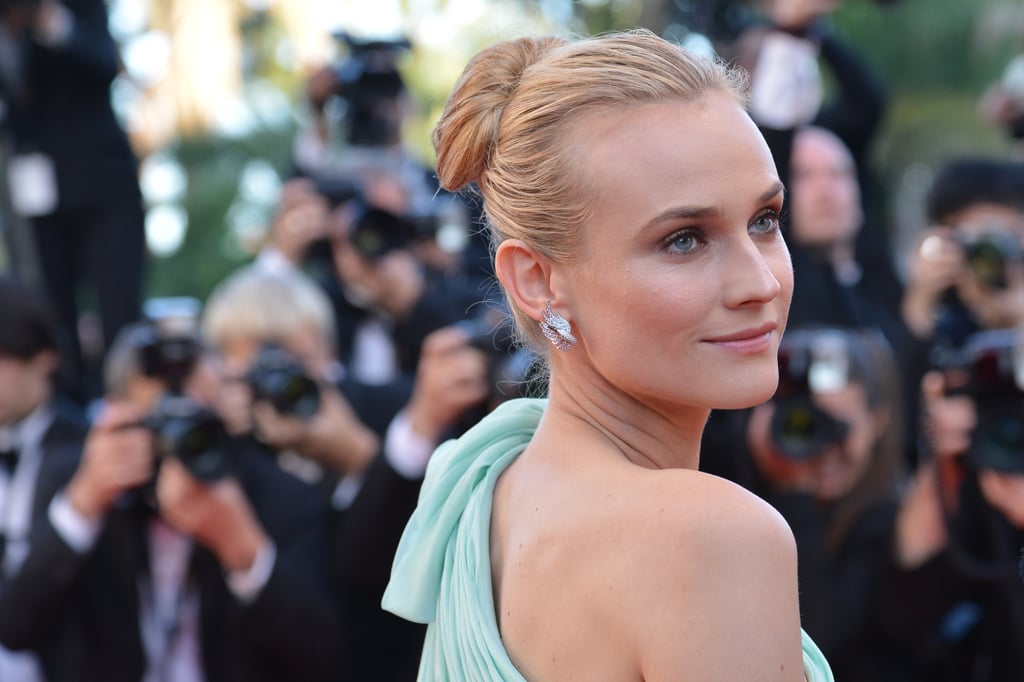 Diane kept the focus on her sculpted chignon with simple eye makeup and a soft pink lip at the premiere of Moonrise Kingdom.
Sonam Kapoor, 2013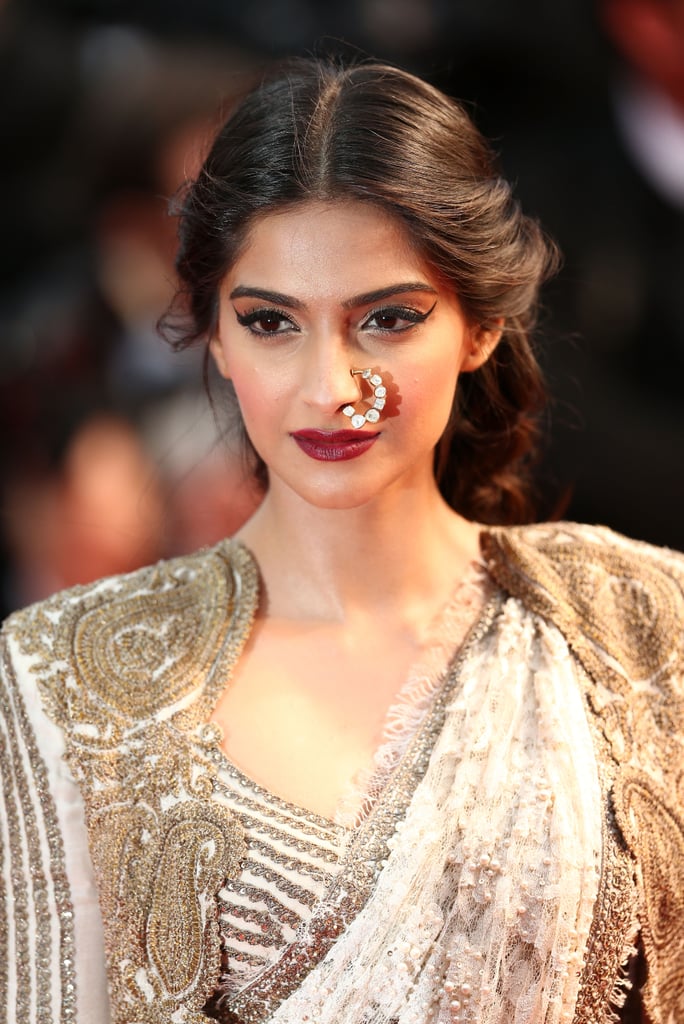 At the premiere of The Great Gatsby, we couldn't decide what the most mesmerizing component was of Sonam's look was: her incredible nose piercing, her lengthy braid, her dramatic cat eye, or her bold burgundy lip.
Cara Delevingne, 2013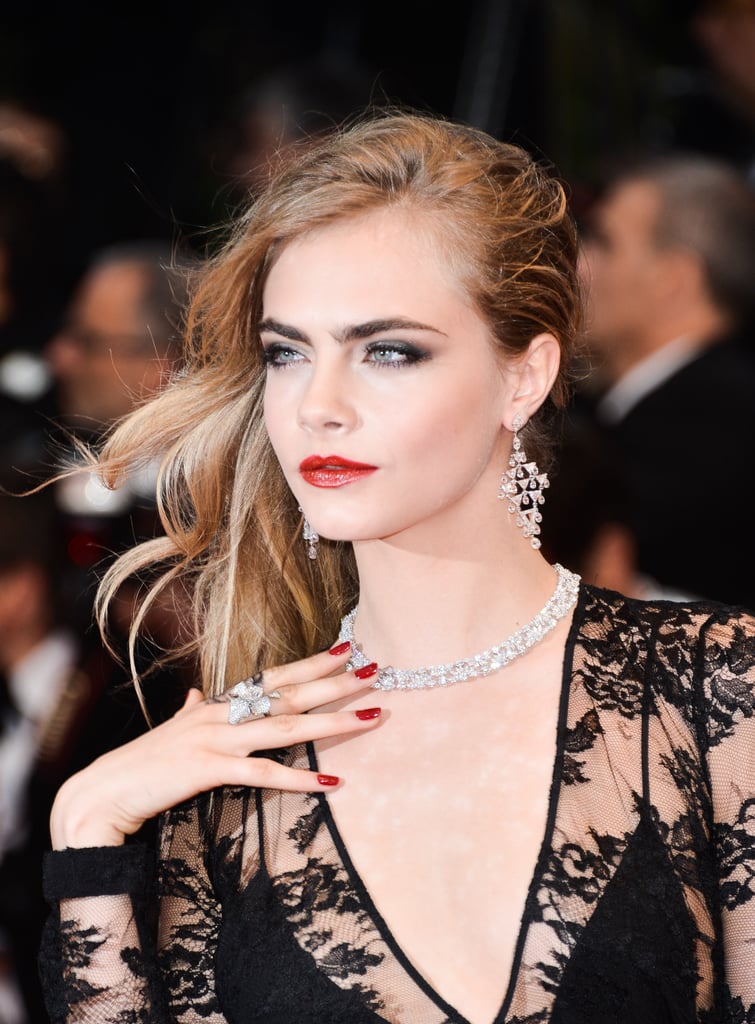 Cara's matchy-matchy red lips and nails made her look like a retro bombshell at the premiere of The Great Gatsby.
Solange Knowles, 2013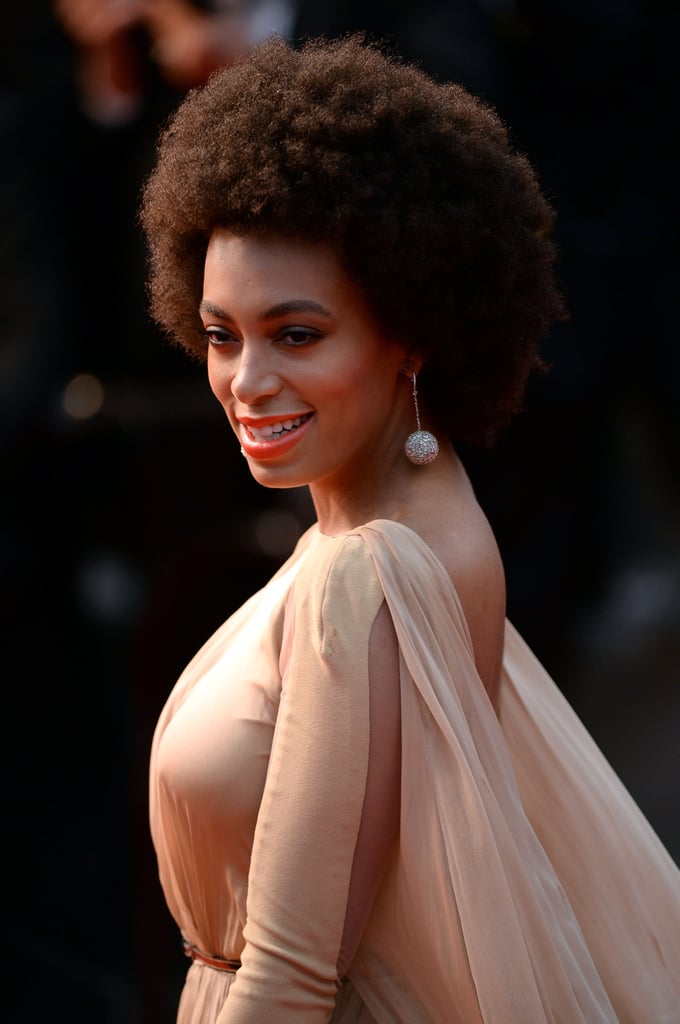 Solange's Afro, bold brows, and neon orange lip stunned at the premiere of The Great Gatsby.
Uma Thurman, 2014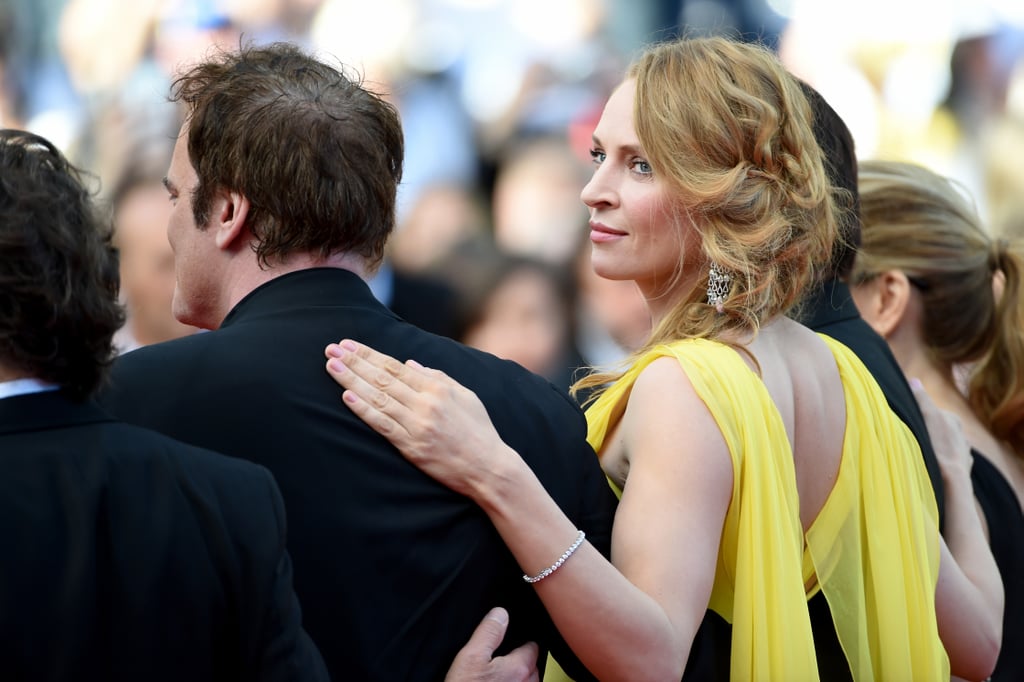 Uma wore this enchanting side braid to the premiere of Clouds of Sils Maria.
Eva Longoria, 2014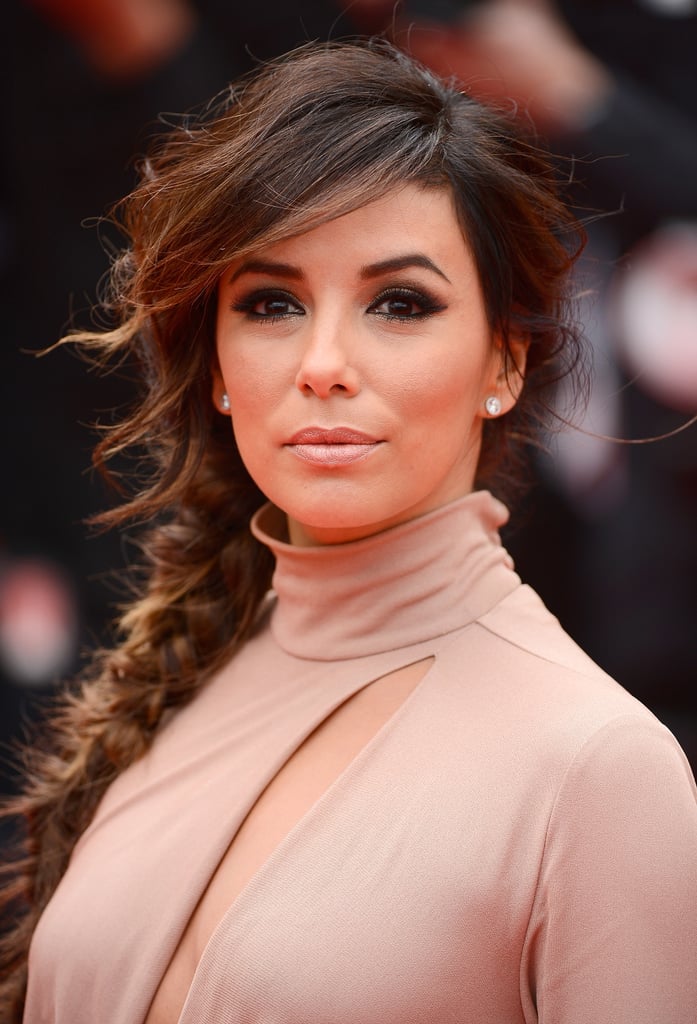 Eva paired her textured braid with a dark smoky eye at the Foxcatcher premiere, resulting in a look that would look stunning for date night.
Jess Weixler, 2014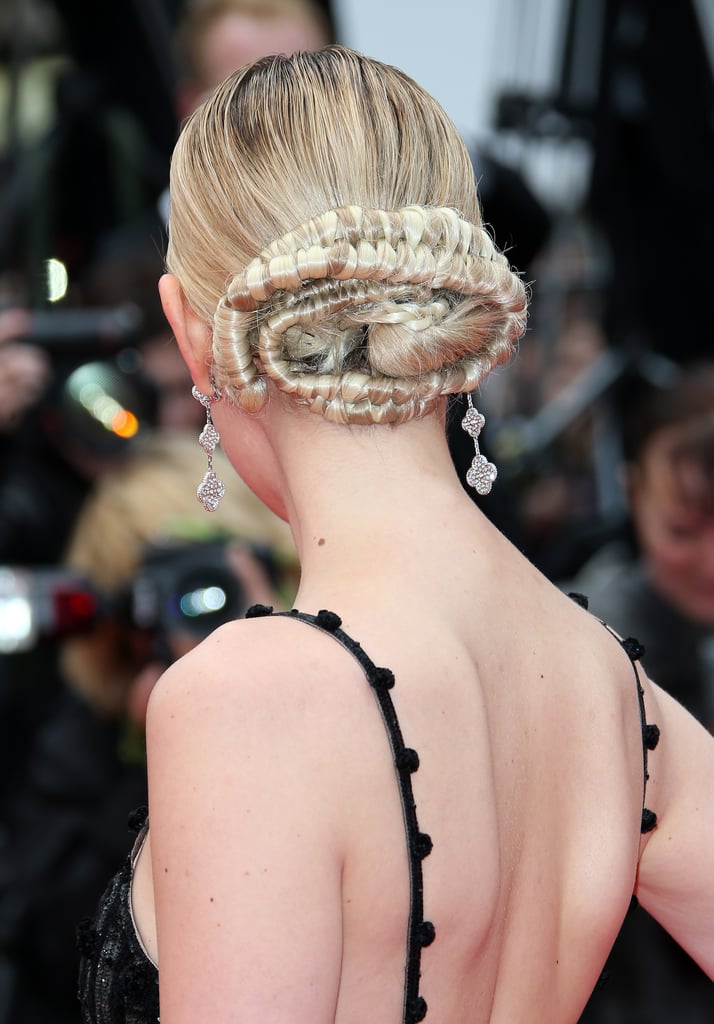 We couldn't take our eyes off Jess's intricate twisted updo at the Foxcatcher premiere.
Aishwarya Rai, 2014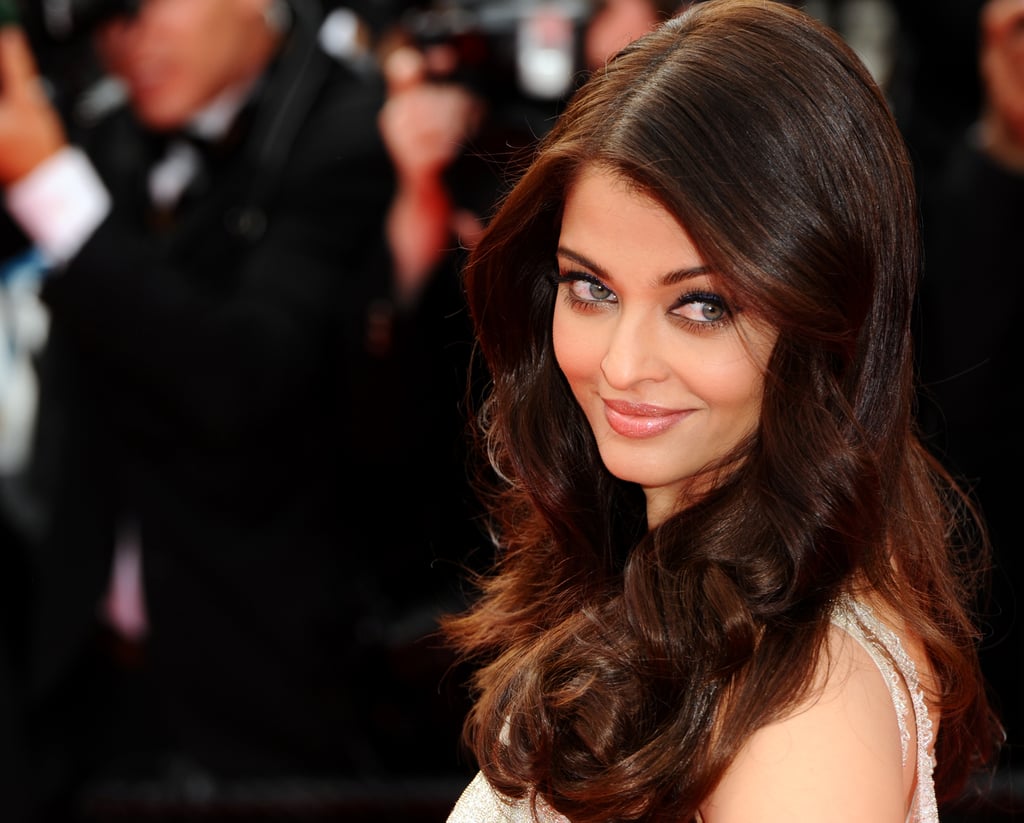 At the premiere of The Search, Aishwarya's glossy waves gave us serious blowout #goals.
Kristen Stewart, 2014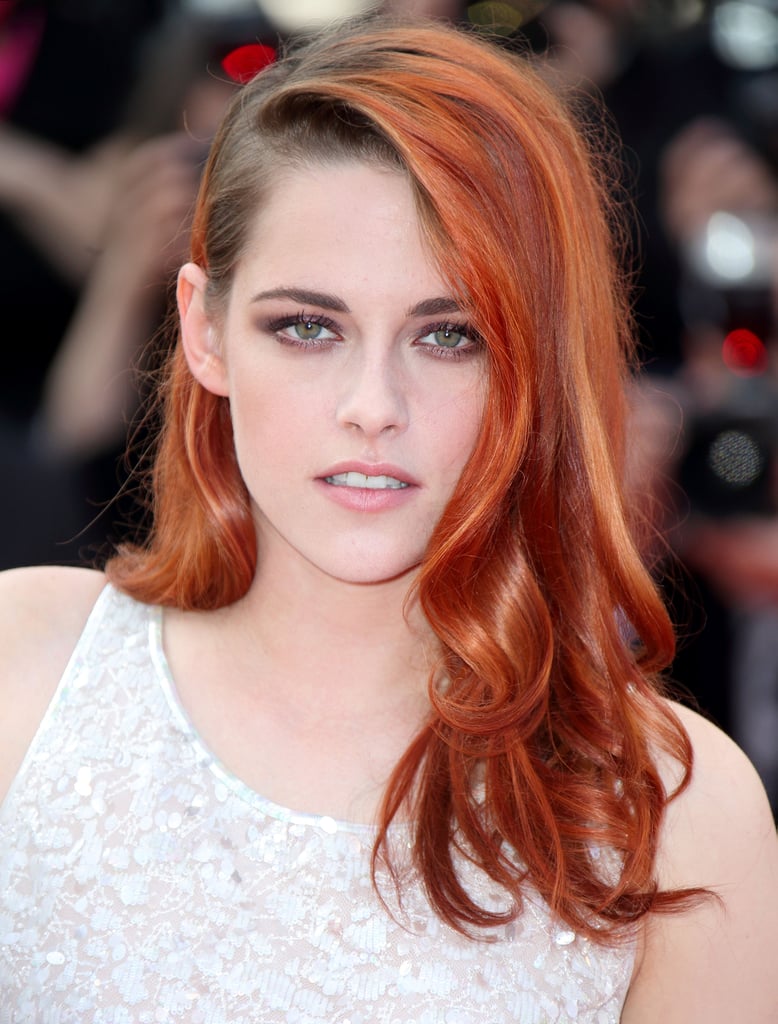 At the premiere of Clouds of Sils Maria, Kristen stepped out with striking orange strands and a shimmery bronze eye.
Miriam Odemba, 2015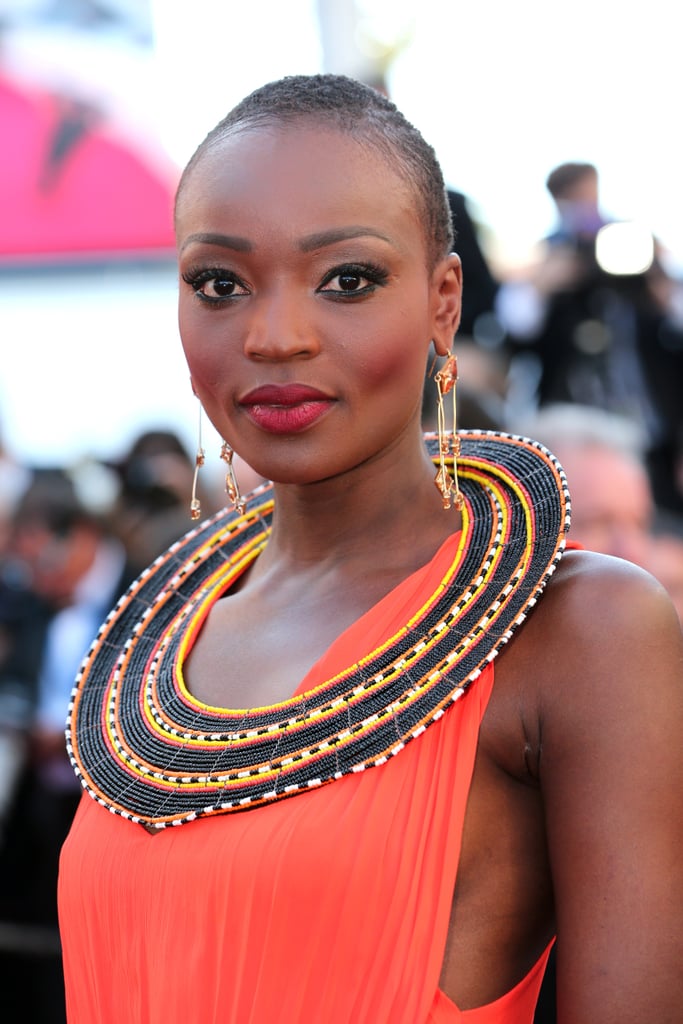 Miriam proved that red is a seriously sexy blush shade choice at the premiere of Youth.
Emma Stone, 2015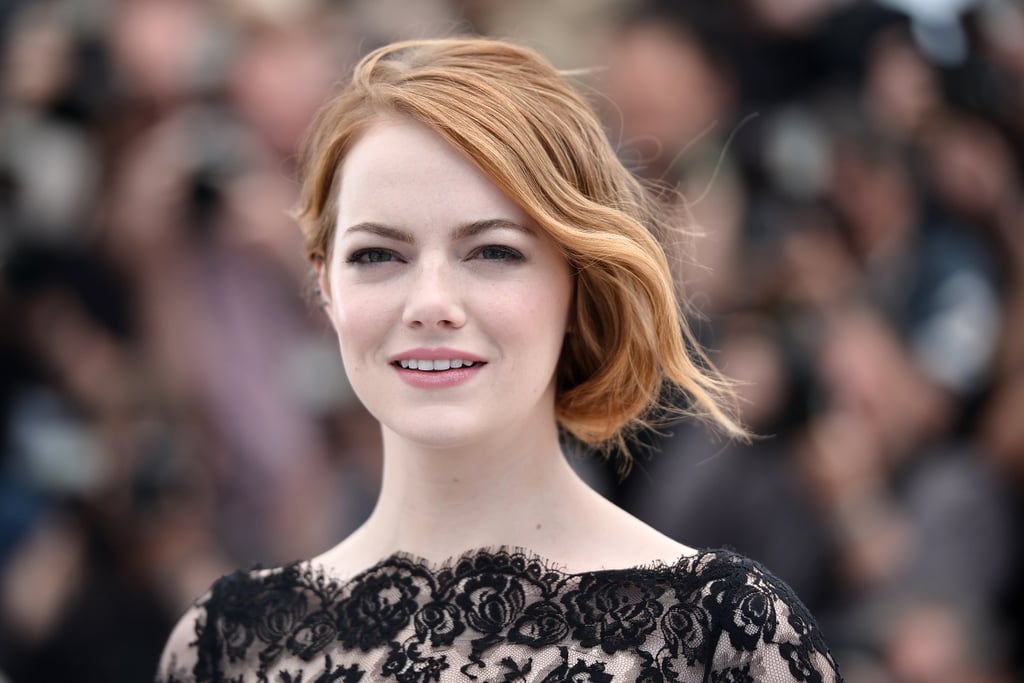 At a photocall for Irrational Man, Emma's windswept updo added a casual element to an otherwise supersophisticated look.
Marion Cotillard, 2015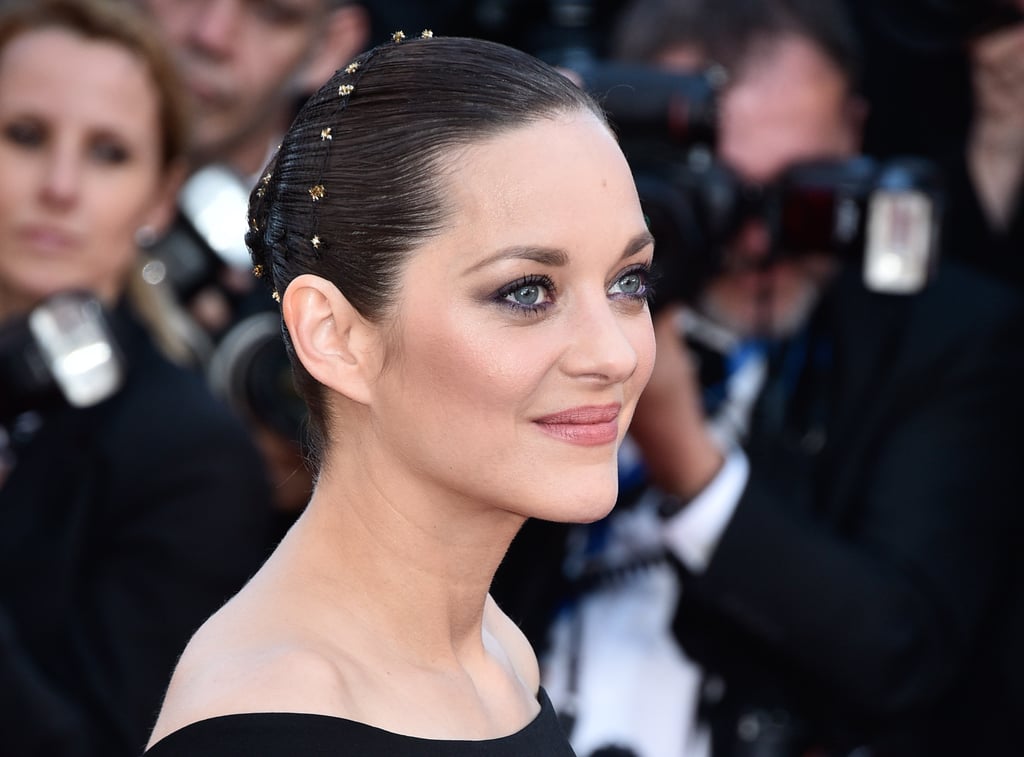 Marion accented her strands with a unique rhinestone headpiece at the premiere of The Little Prince.
Sienna Miller, 2015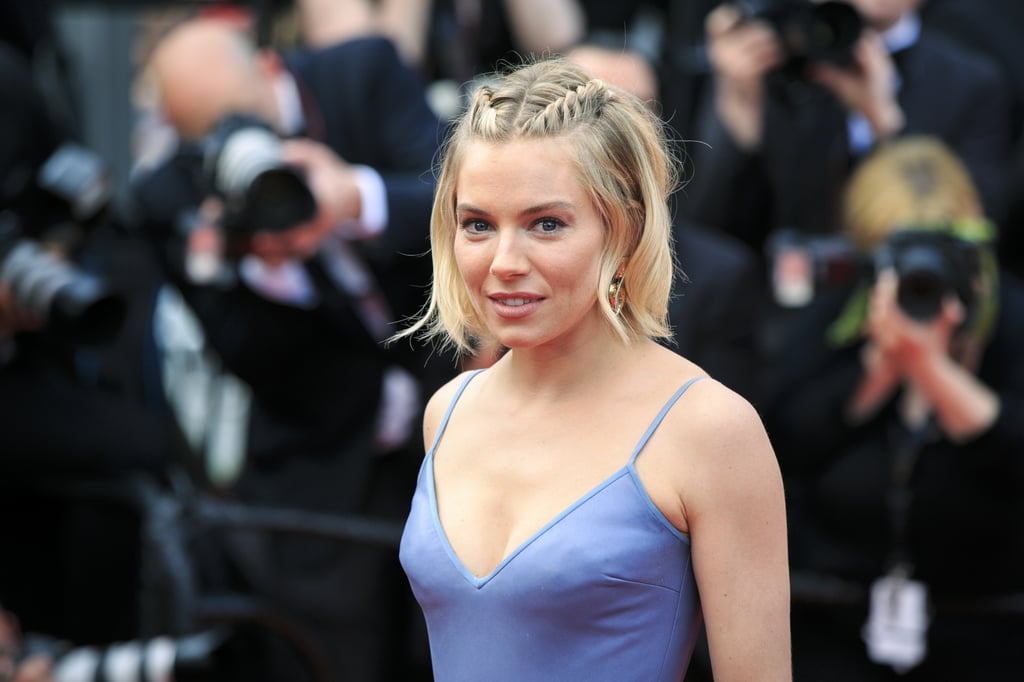 Sienna's edgy flat twists were a fun way to keep her strands out of her face at the premiere of Le Glace et le Ciel.
Kendall Jenner, 2015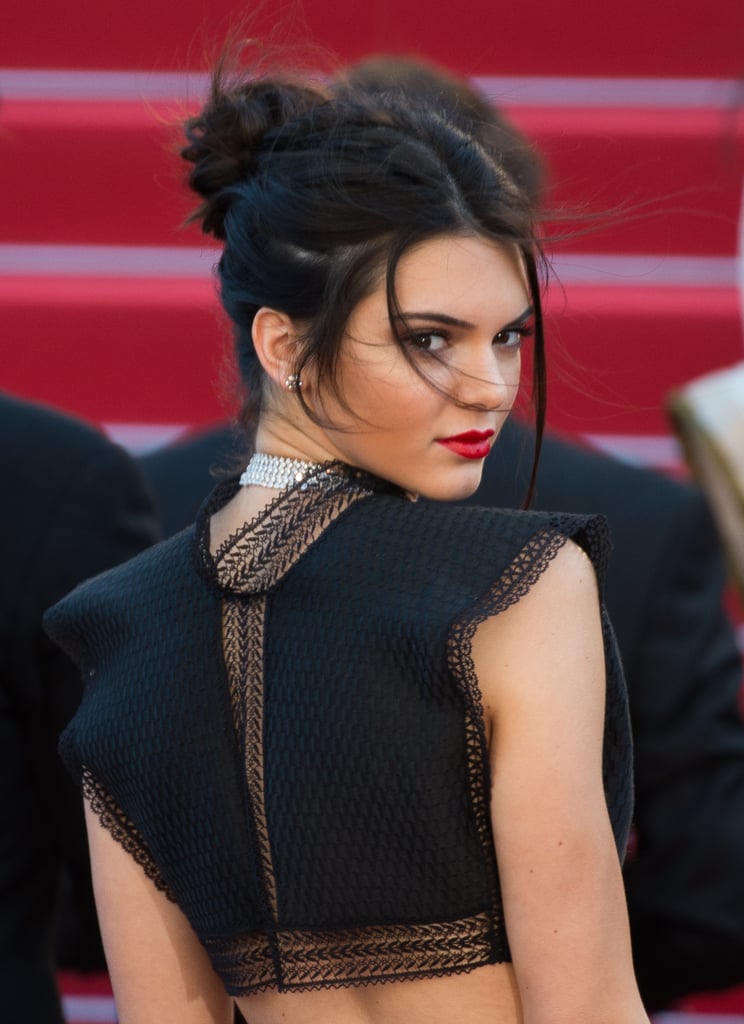 The messy bun and red lip that Kendall wore to the Youth premiere would be a pretty, easy beauty choice for brunch.
Petra Nemcova, 2015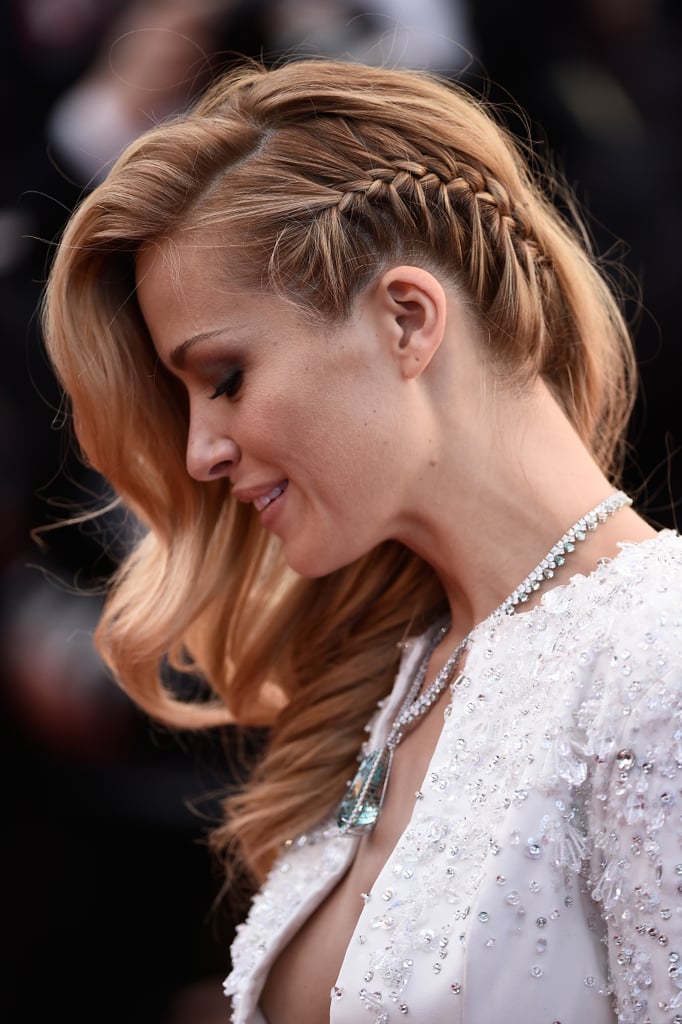 At the premiere of Youth, Petra kept her undercut fishtail braid from looking too edgy by styling the rest of her strands in loose, elegant waves.
Salma Hayek, 2015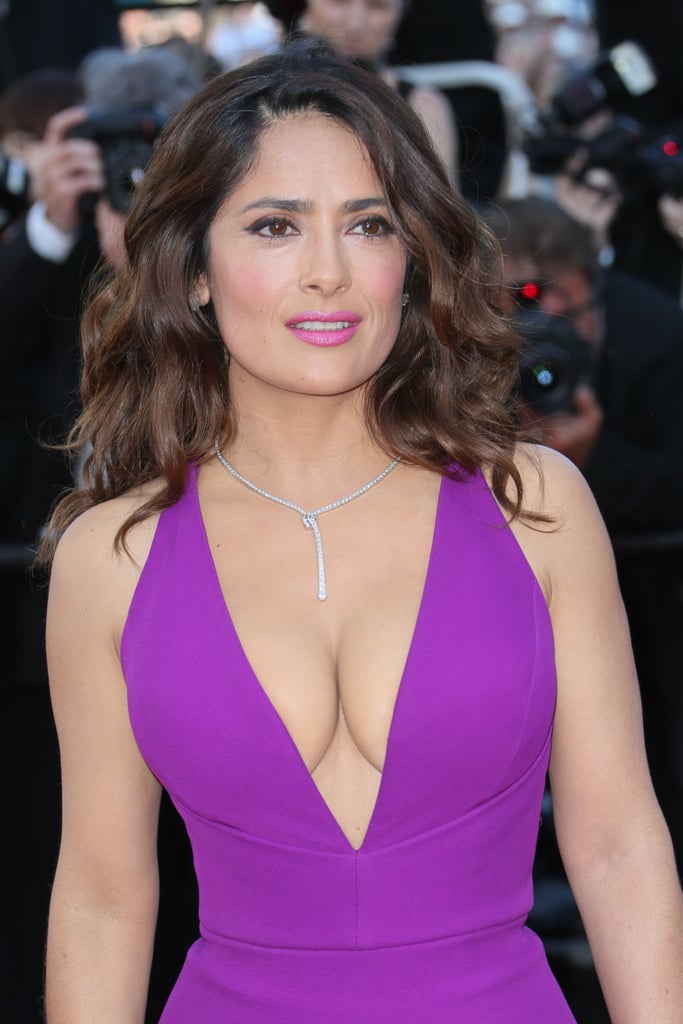 Salma's hot pink lip popped against her orchid gown at the premiere of Carol.
Natalie Portman, 2015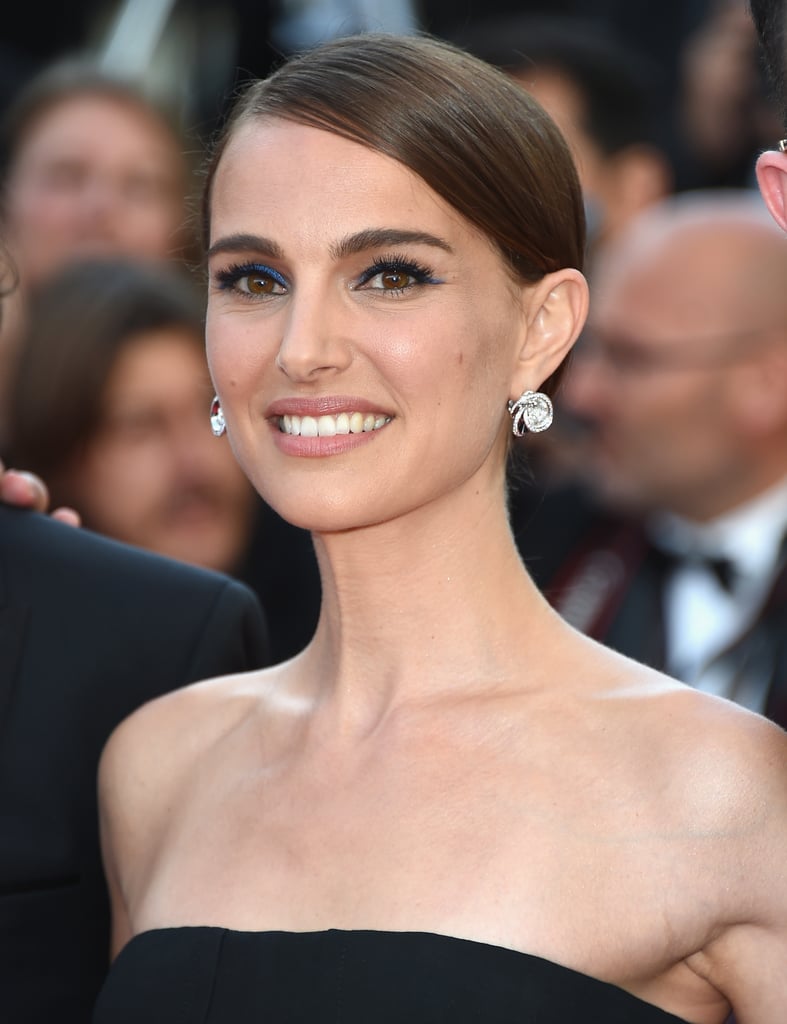 Look closely! Natalie accented her brown eyes with a gorgeous streak of sapphire at the premiere of A Tale of Love and Darkness.