Best Makeup to Wear While Working Out
I Tested Long-Lasting Makeup at SoulCycle So You Won't Have To
Let me start things off by making one thing clear: I am not a fitness enthusiast. I'm a strong believer in running only when someone is chasing me, eating pretzels as opposed to twisting my body into one, and sitting on the sidelines rather than sweating it out on the field. That being said, I can occasionally — very,very occasionally — be convinced to participate in physically demanding activity if it's actually fun. Luckily for me, SoulCycle is one of those workouts.
My very first class was with a group of co-workers, and despite my initial "Oh god, why are you making me do this?" attitude, I loved it. After we finished our ride, I packed up my things and headed back to the office to finish up some projects, blissfully unaware of what had happened to my makeup while I "tapped it back." How I made it to the office without passerby crying and shielding their children's eyes as I passed, I'll never know. Because when I finally peeked at the mirror, I looked like a hybrid between the matchmaker from Mulan and those guys who opened the lost ark in Indiana Jones.
After washing off the sad remains of my formerly fierce-as-hell winged liner and giving up on a head of limp, stringy hair that would make Severus Snape jealous, I got to thinking: what sort of beauty products could actually last through intense physical activity? By no means do I recommend wearing a full face of makeup to your Sunday morning pilates class, but there must be other people who fit workouts into their lunch break. Are they stuck reapplying melted makeup and redoing their hair after every single class?! How exhausting! We all can't look like Taylor Swift leaving the gym.
The SoulCycle Experiment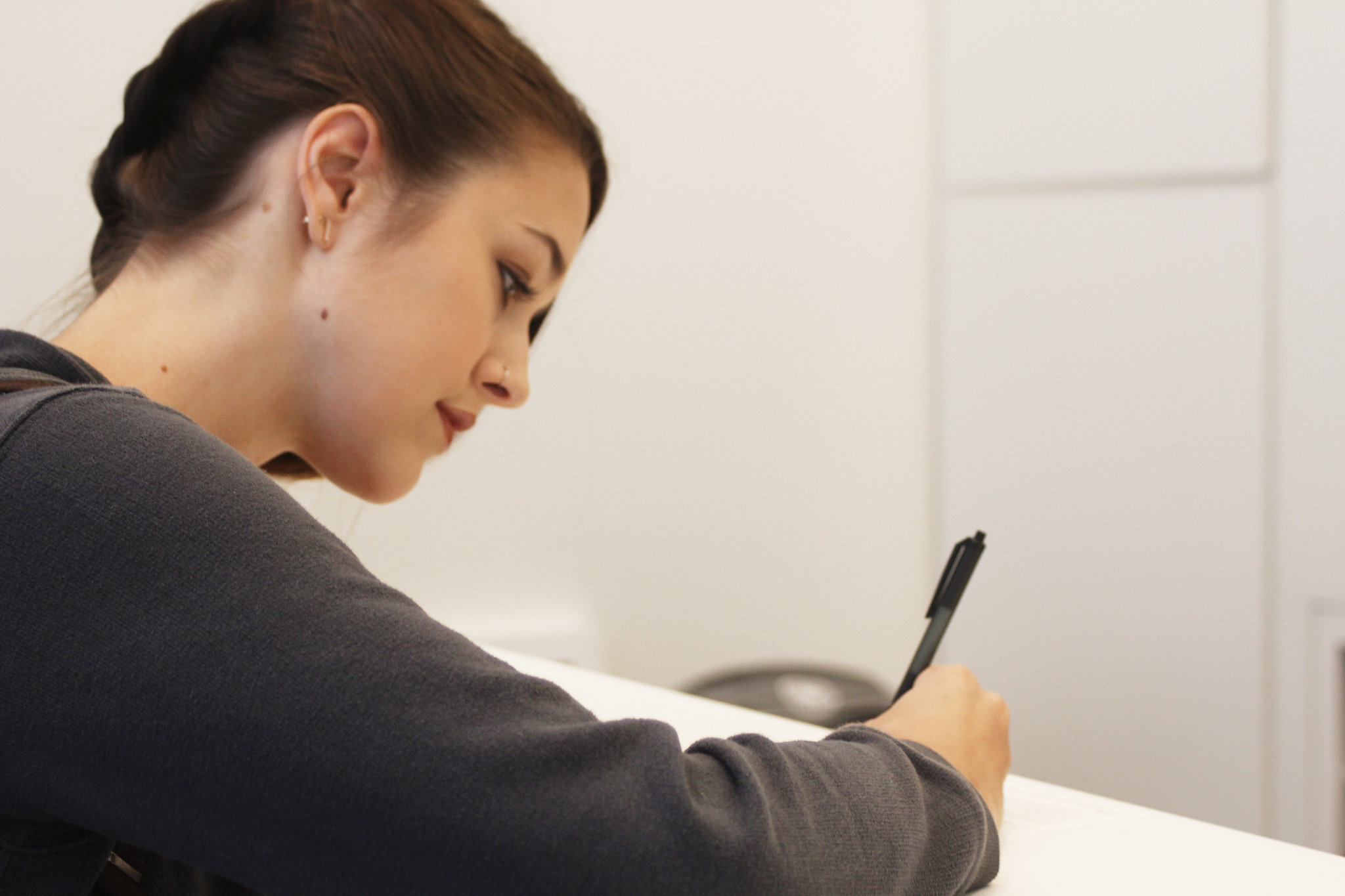 Image Source: POPSUGAR Photography / Grace Hitchcock
Inspired by these questions, what became lovingly known as "the SoulCycle Experiment" was born. My goals: (1) uncover which longwear makeup products would stay on during a demanding exercise class; and (2) which dry shampoos could revive damp, listless locks after the deed.
So, I created five individual looks featuring products advertised as "long-lasting," then booked five SoulCycle classes to test them at. Disclaimer: I am not a makeup artist, so these were truly DIY styles. I also rounded up five dry shampoos to use after each spinning session. To give each pairing of makeup products and dry shampoos an equal chance to compete, I stuck to the same routine:
putting on my makeup at the same time each day
scheduling each class for the same weekday time slot (4:30pm)
washing and styling my hair the exact same way before every class
drinking from the same water bottle and using the same type of towel during class
giving myself the same 15 minutes of "cool down" time before taking after-class photos
The results I found were surprising — in a good way. See so for yourself . . .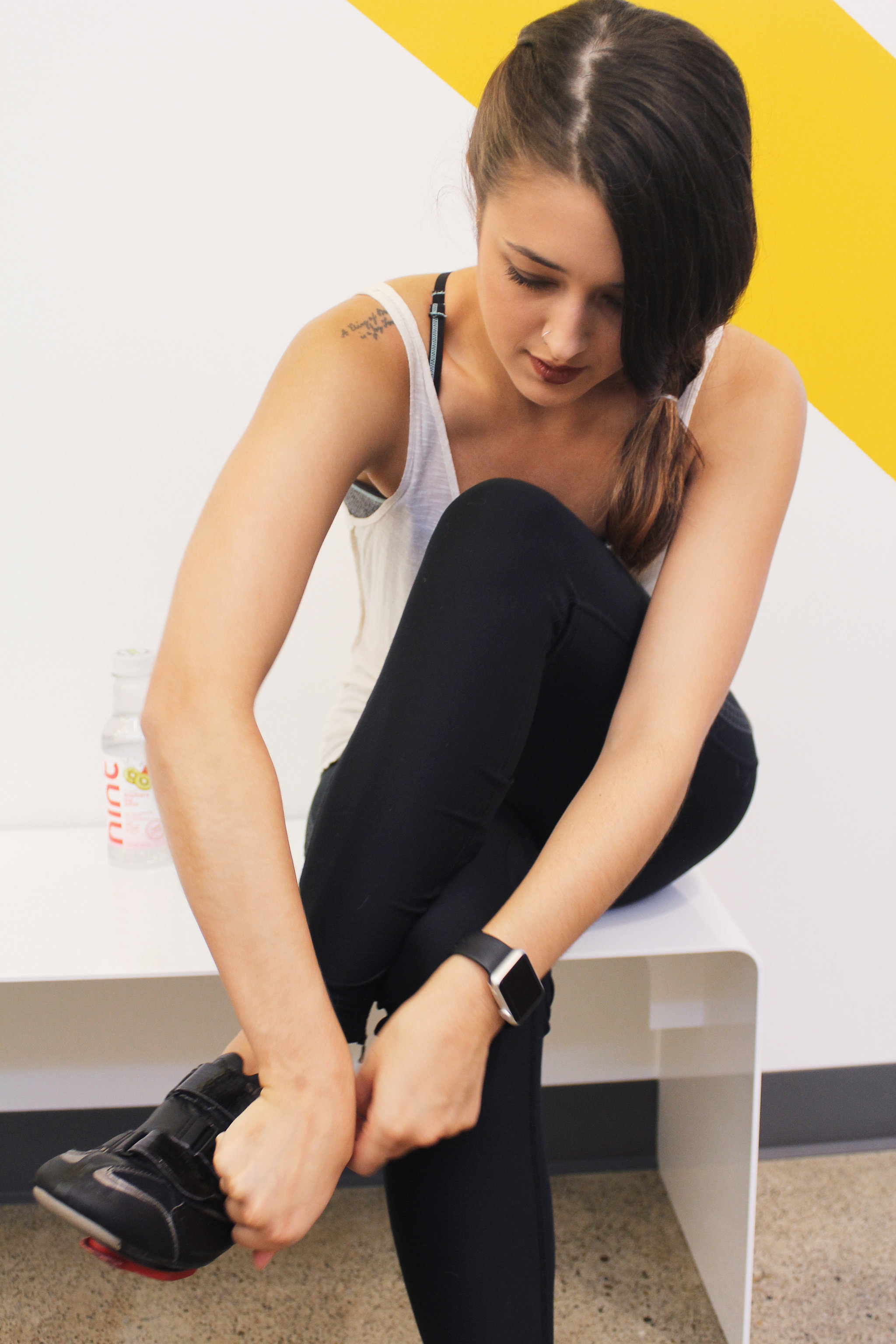 Image Source: POPSUGAR Photography / Grace Hitchcock