Biologique Recherche Review
Beauty Editors Are Losing Their Minds Over This Miracle Product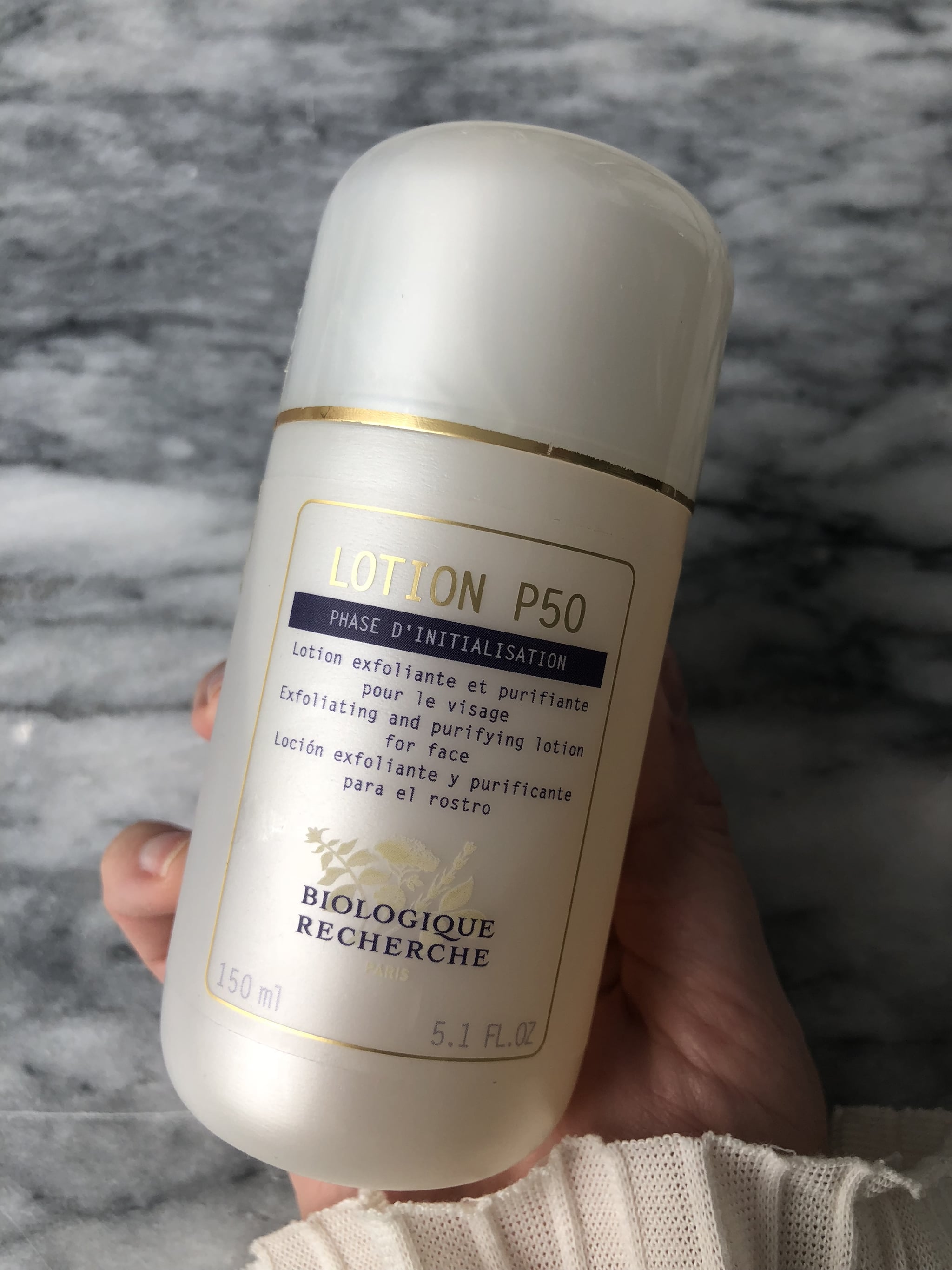 We're blown away: somehow, a toner became the buzziest product circulating around beauty teams everywhere. Cue the gasps: a toner? Yes, and for good reason.
It's actually marketed as a lotion, which makes sense, because this shouldn't be in the same category as your standard witch hazel. Biologique Recherche's Lotion P50 ($98 for 8.4 oz.) was created to give your skin a glow J Lo would be envious of. It's heralded by many skincare experts, makeup artists, and editors as the key to luminous, beautiful skin. And I'm a believer.
I'm not an easy sell when it comes to skin care. It takes a lot to impress me, especially since it's my favorite category in the industry. My happy place is learning about a new treatment or reading pages of research on how a product was created. I've seen, heard, and tested it all for the most part. And as a recovering overexfoliator, I've learned that more is not more when it comes to my skin, so I try to keep my routine at a maximum of five products, which is a generous step down from where I was. My job requires that I test out products frequently, but given I test everything for a minimum of two weeks, and I try not to have an expansive regimen, I work hard to curate my own routine. Getting the seal of approval to join my tiny beauty army is a big deal.
Here's something to consider as well: plenty of products give instant results. In my opinion, it's easy to give the skin a glow after the first use. But what really impresses me, like a good relationship, are products that continually put in work over time. They don't plateau and stop delivering the results I was introduced to at the beginning of the relationship. After continued use, the product changes your skin for the better. That's what makes P50 such a catch.
There's some mystique surrounding P50, as it's difficult to get. Ordering online is a process. That's my biggest complaint with the product — make it easier to purchase! Sure, it appears on Amazon, but be leery of any BR products you see there. They aren't an authorized retailer. You need to purchase from a skincare expert who carries the products or order the products online from an approved spa. That, and the fact that the product is $98, really makes you think about why you're purchasing it and what you're hoping to get out of it.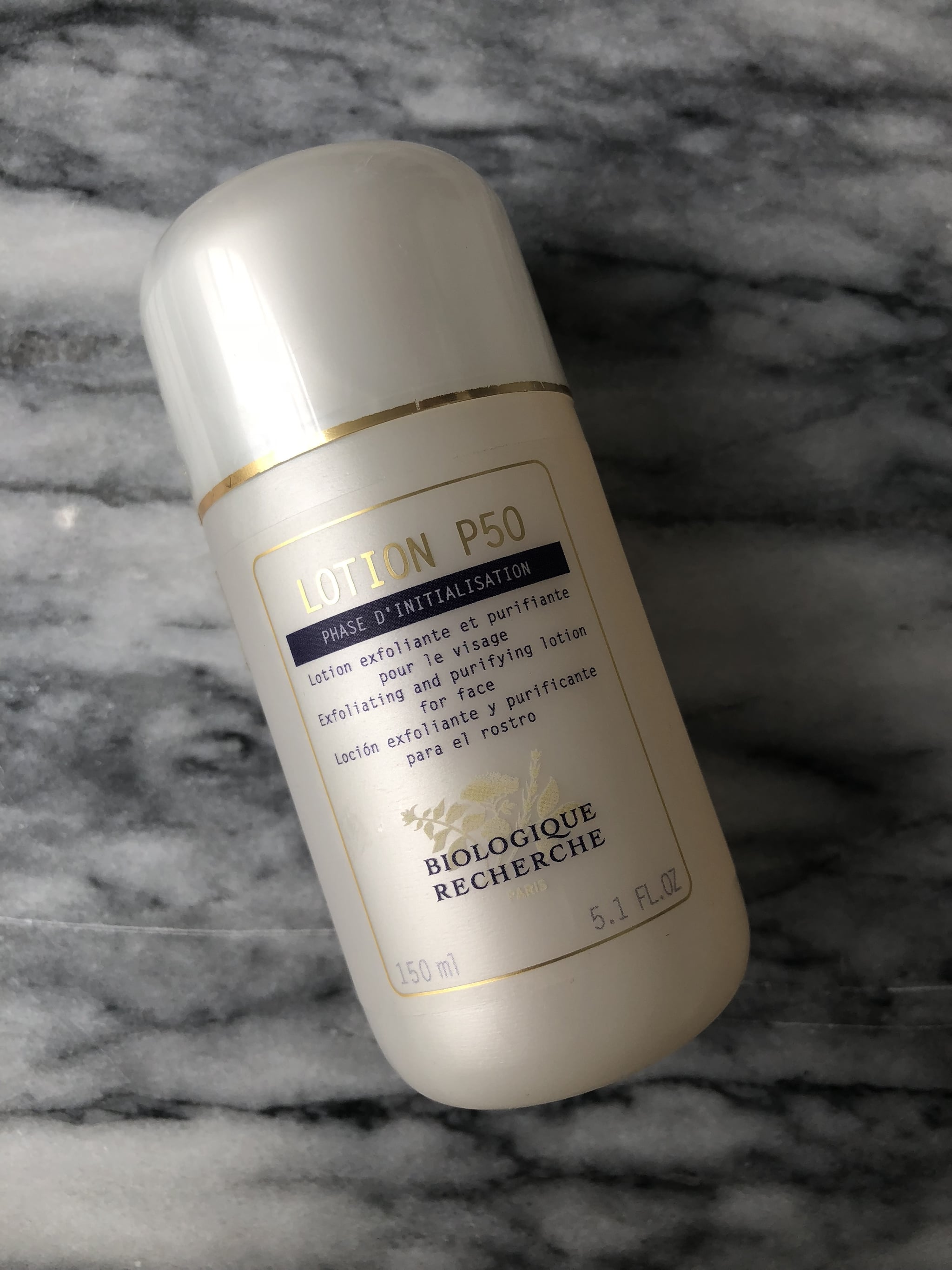 Lotion P50 is friendly for all skin types and utilizes AHAs and BHAs to exfoliate dead skin cells. There are several versions of it, which Into the Gloss breaks down beautifully. I was introduced to the original version and haven't strayed because I'm so happy with my results. The reason people are so drawn to this product is because it's not just an exfoliant. It hydrates the skin while balancing your pH levels, which we know is a huge factor when it comes to good skin. It makes your other products work better, and it's free of phenols, which is important.
Phenol is an ingredient found in many exfoliants. Its main purpose is to remove dead skin cells. It's also known to slow bacterial growth, which is why it's found in many astringents, and it can also be used as a preservative. According to EWG's skin database, it presents a moderate hazard when applied to the skin. In fact, it's been banned for use in cosmetics in Canada and Europe and has restrictions in cosmetics in Japan.
So what's in this magical toner? The active ingredients in P50 are onion extract, lactic acid, salicylic acid, burdock extract, and plankton. You're all too familiar with salicylic acid, a popular beta hydroxy acid which is in practically every acne-fighting product found in drugstores. Lactic acid, found in milk, adjusts the skin's pH and conditions the skin, too. (Now you know why milk baths used to be a thing.) The rest are all skin conditioners, which keeps your skin from having that tightened feeling afterward. The product does have an aggressive smell — it's borderline metallic — because of the onion extract. If you've used other AHA/BHA products, you've been introduced to the smell on some level. It's not unbearable by any means.
Working together, these ingredients aren't meant to strip your skin, but they do cleanse, clarify, and leave it feeling soft. After using it, you don't feel as if you have to rush to put on moisturizer because your face is so tight that it feels like your skeleton is about to break through your skin. Instead, your face feels and looks clean, you're glowing, and you haven't depleted your skin's moisture barrier in the process. And that, my friends, is why this toner sits on a throne for beauty editors.
Image Source: POPSUGAR Photography / Kirbie Johnson