Blake Lively Beauty Interview
Blake Lively May Have Mermaid Hair, but She Says She's More of a Unicorn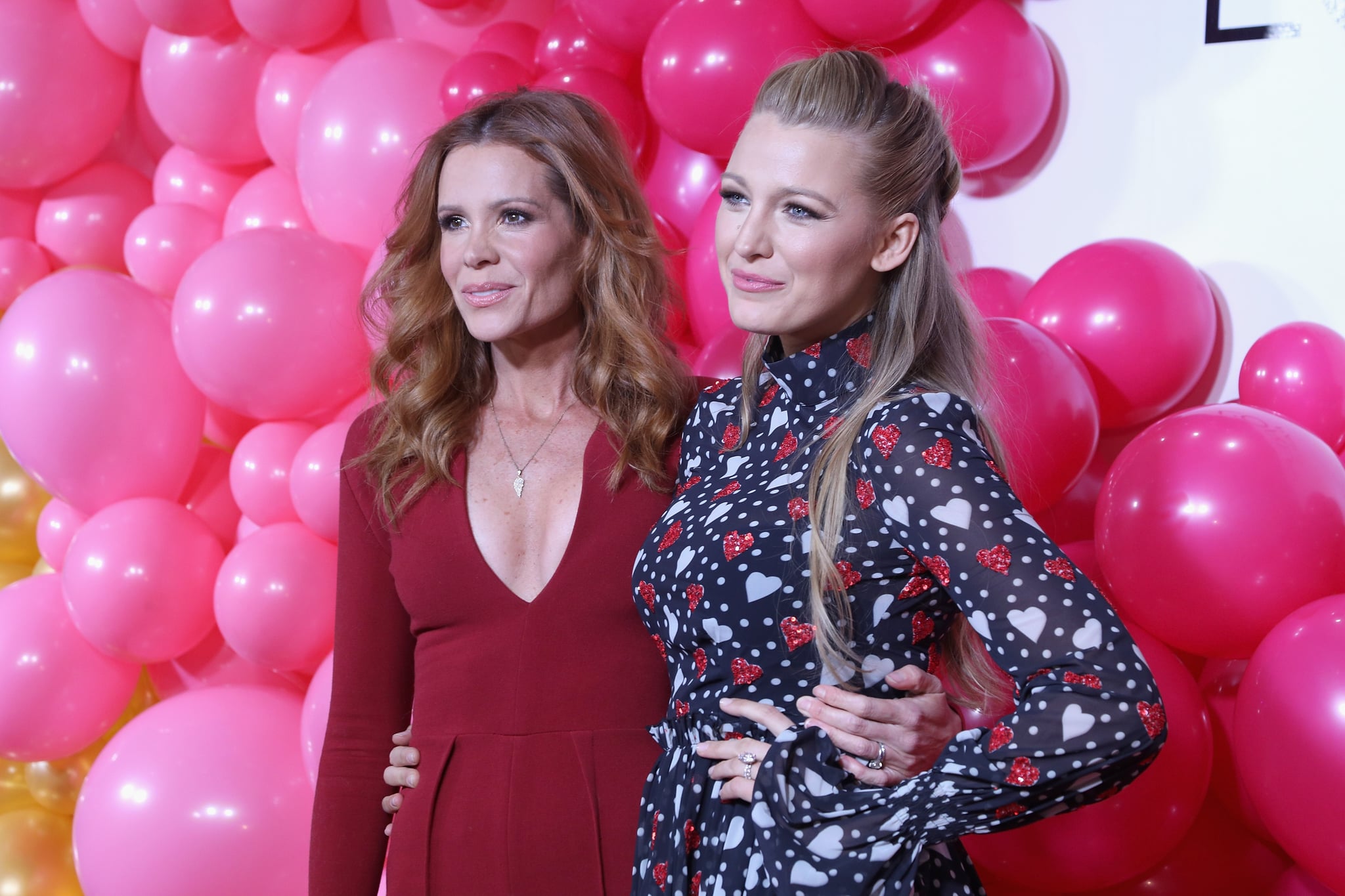 If you were a female with a cable subscription in 2007, you likely watched Blake Lively play the now-iconic role of Serena van der Woodsen on Gossip Girl. During her time on the show, she truly made it looks like blondes have more fun. Blake rocked her long golden hair in beach waves, textured ponytails, and a bevy of other enviable styles. And so the internet's fixation on Blake truly began. (OK fine, if you watched Sisterhood of the Traveling Pants like we did, it started even earlier!)
Now, as the mother of two baby girls (James, 2 years old, and Ines, 4 months old), Blake's real life is quite different from Serena's schoolgirl days. First, Blake is taking on more sophisticated roles, including Adaline in The Age of Adaline and Nancy in The Shallows, which just scored her a People's Choice Award for favorite dramatic movie actress.
Second, she's made it clear how important family and being a homemaker is to her — often revealing the goods she baked on Instagram or showing gratitude for her husband, Ryan Reynolds. Lately, she's been bringing her sister Robin Lively — who you may remember as the actress from Teen Witch — to events.
So was the case on Feb. 13, when Blake and Robyn hosted a L'Oréal event for editors and influencers to celebrity Galentine's Day. (Blake is a spokesperson for the mega beauty brand.) According to reps from the L'Oréal, Blake was at the venue until 11 p.m. the night before, setting up cute DIY stations for engraved heart-shaped necklaces, watercolor cookies, and Paper Fashion glittery cards. As event goers, we can confirm it was actually really fun with personal touches, like Blake's lipstick kiss marks scattered on mirrors throughout the space.
We caught up with Blake before the event to find out what she uses on her gorgeous hair, how motherhood has changed her beauty routine, and which mythical creature is her spirit animal.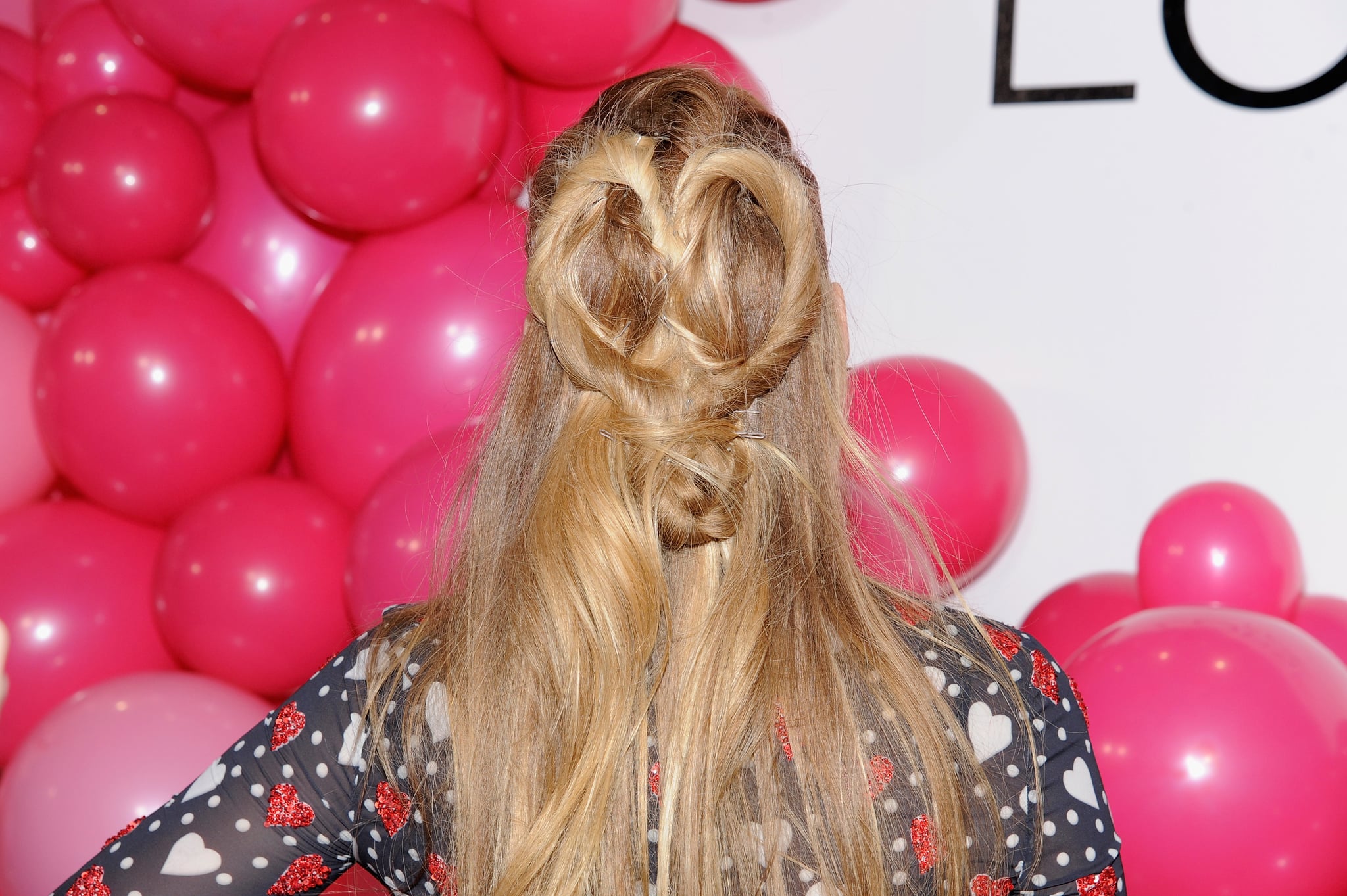 POPSUGAR: Tell us about this heart-shaped updo in your hair!
Blake Lively: Rod Ortega did it, I cannot give you any tips on how, because I have no idea. It happened on the back of my head. He is a genius. I told him it was a Valentine's Day event, I described my dress to him, and then he just make it happen within like 20 minutes. He's so talented, it's upsetting.
PS: You have the best hair texture. Can you tell us of the products you use to get it?
BL: It's important for me to take care of my hair every day. I used to color it, flat iron it, use curling irons on it in high school — whatever you do in high school that's bad for your hair. I learned one day that it actually matters which shampoo and conditioner you use, because it helps to keep your hair strong.
So I went from having the healthy hair that you have as a kid, to completely destroying it and frying it, and then actually having really healthy thick hair that I was proud of again. I just put an emphasis on what shampoo and conditioner I use.
PS: Do you have a secret hair weapon?
BL: I rarely use a conditioner. I always use a mask, so I always rinse it out and leave like 5 percent of the mask in. I feel like my hair drinks it up. If I know I need to style it a very curly [way], then I do a little less, or I'll use a conditioner instead.
There's this L'Oréal mask I'm obsessed with called Color Vibrancy. I just notice such a difference. You pay all this money to color your hair or to upkeep your hair or use curling irons or whatever, and then you just like use soap on it? It doesn't make any sense.
PS: How often do you wash your hair?
BL: Every other day.
PS: As you're approaching your 30s, are you changing your skin-care routine at all?
BL: I wear moisturizer now. I never did that before. But, yeah, I think that's probably it.
PS: Do you have a favorite moisturizer?
BL: I do, but it changes, because in the Winter, you have to wear a thicker one. And then in the Summer, you always want one with sunscreen — especially if you've been pregnant. It's a whole new like skin issue. Also if you're flying, you want a thicker one.
PS: How has your beauty routine changed since having kids?
BL: There's less time for it, because you have other people to care about. Also, my daughter is just as obsessed with playing in my makeup as everyone's daughter is. She paints our walls and herself and clothes and me. So I have to do makeup in 30 seconds or my whole house is covered in my makeup, because she'll just take it and run.
PS: So the internet is obsessed with unicorns and mermaids right now. Do you feel like you're more of a mermaid or a unicorn?
BL: The internet's obsessed with unicorns and mermaids?
PS: Yes.
BL: Oh. I didn't know that. We're not cool [refers to herself and Robyn Lively]. Yeah, I would wanna be a mermaid, but I think I'm a little bit more of a unicorn, because I'm like a little bit more horsey, and Ryan calls me unicorn. But the reason they [her and Robyn's husbands], call us that is because unicorns are suppose to be this like anomaly that's a really special, magical creature. So for your husband to call you that, that feels really good. I'd rather my husband call me that than a mermaid. But I can see the stupid headline, "Ryan Calls Blake a Unicorn." That's so stupid, please don't write that ever.