CO2 Fractional Laser Review
I Tried CO2 Fractional Laser — and This Is How It Transformed My Skin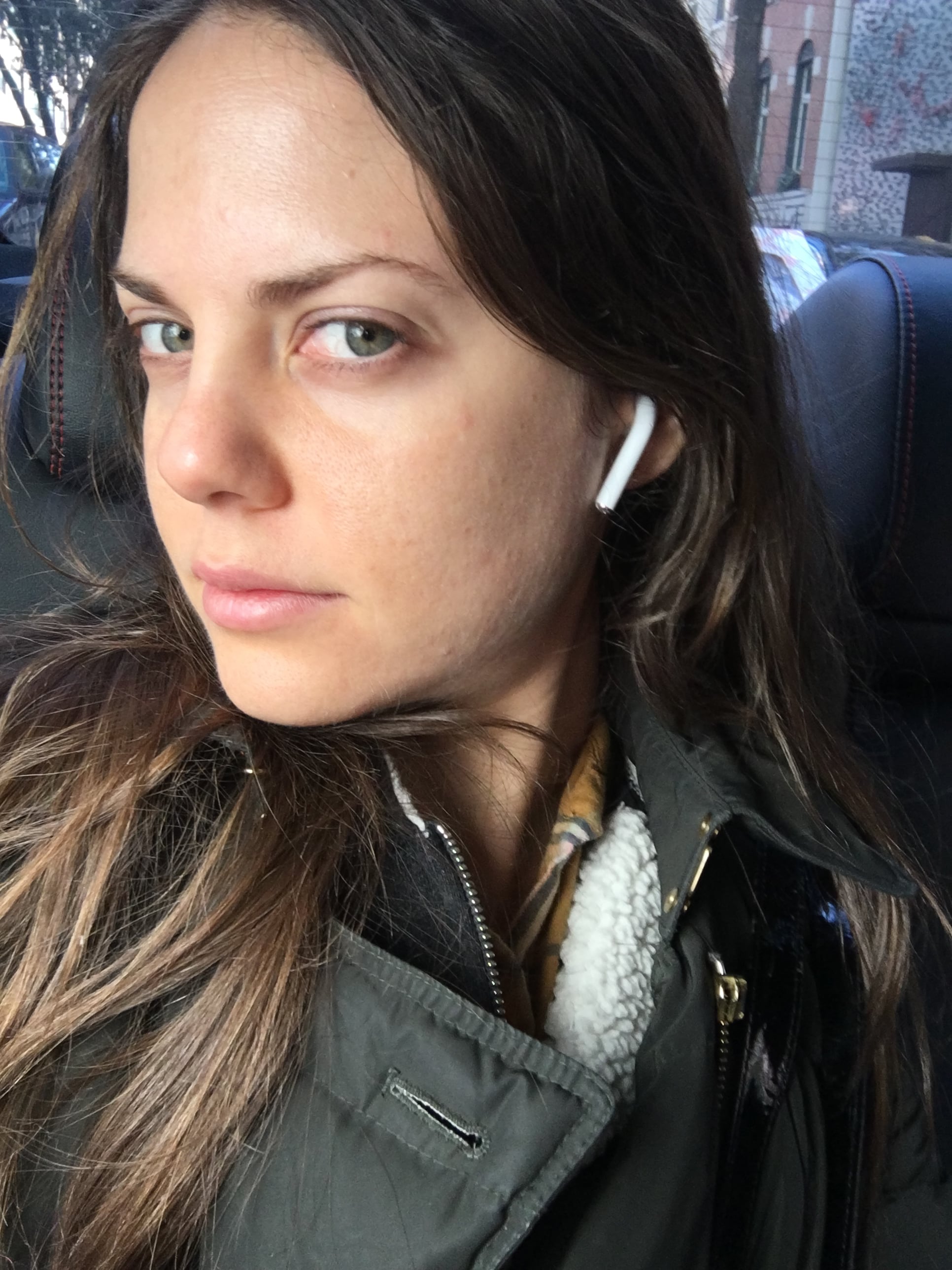 Growing up in South Florida with three brothers, I didn't care for beauty products or treatments. I played a lot of sports, so sweating + cosmetics = skin disaster. In high school, makeup was not in my vocabulary, and in college, I wore very little foundation and mascara (when I remembered to put it on).
My skin routine was pretty simple, too: wash face with soap. Dry face. Perform twice daily.
So, when I moved to New York City right out of undergrad, the change in climate and the adjustment to wearing makeup to work every day was a bit of a challenge for my face. Breakouts replaced my once-glowing, sun-kissed skin. And then scars followed. And, naturally, I was not happy. #PollutionProblems
About five years ago, I went and had a Fraxel (a brand of fractional CO2 laser) performed — three times (once per month). It changed my skin texture, completely. I was shocked, amazed, and undoubtedly impressed.
"CO2 laser is used to treat number of skin concerns," said NYC dermatologist Dr. Sejal Shah, founder of SmarterSkin Dermatology. "It can address texture and tone. It can be used to treat wrinkles, signs of aging, sun damaged skin, scars, uneven pigment. It can also be used to remove certain growths."
My acne scars were significantly decreased — most of them: all gone. It was the super problem-solving laser of my dreams! (Despite the recovery being a nightmare — more on that later.)
Since then, I've tried other lasers — such as PicoSure, Clear + Brilliant, etc. — to enhance my skin, which gave me minor results. But I always maintained the belief that CO2 was the holy grail. And even though my skin has vastly improved over the past half decade using other methods, I still wanted to fix a few discolorations and the size of my pores. Also, I'm five years older now, and this baby is great for combating signs of aging. So, to reconfirm my thoughts and get a little touch up, I went to Park Avenue Facial Plastic Surgeon Dr. Andrew Jacono for some zapping.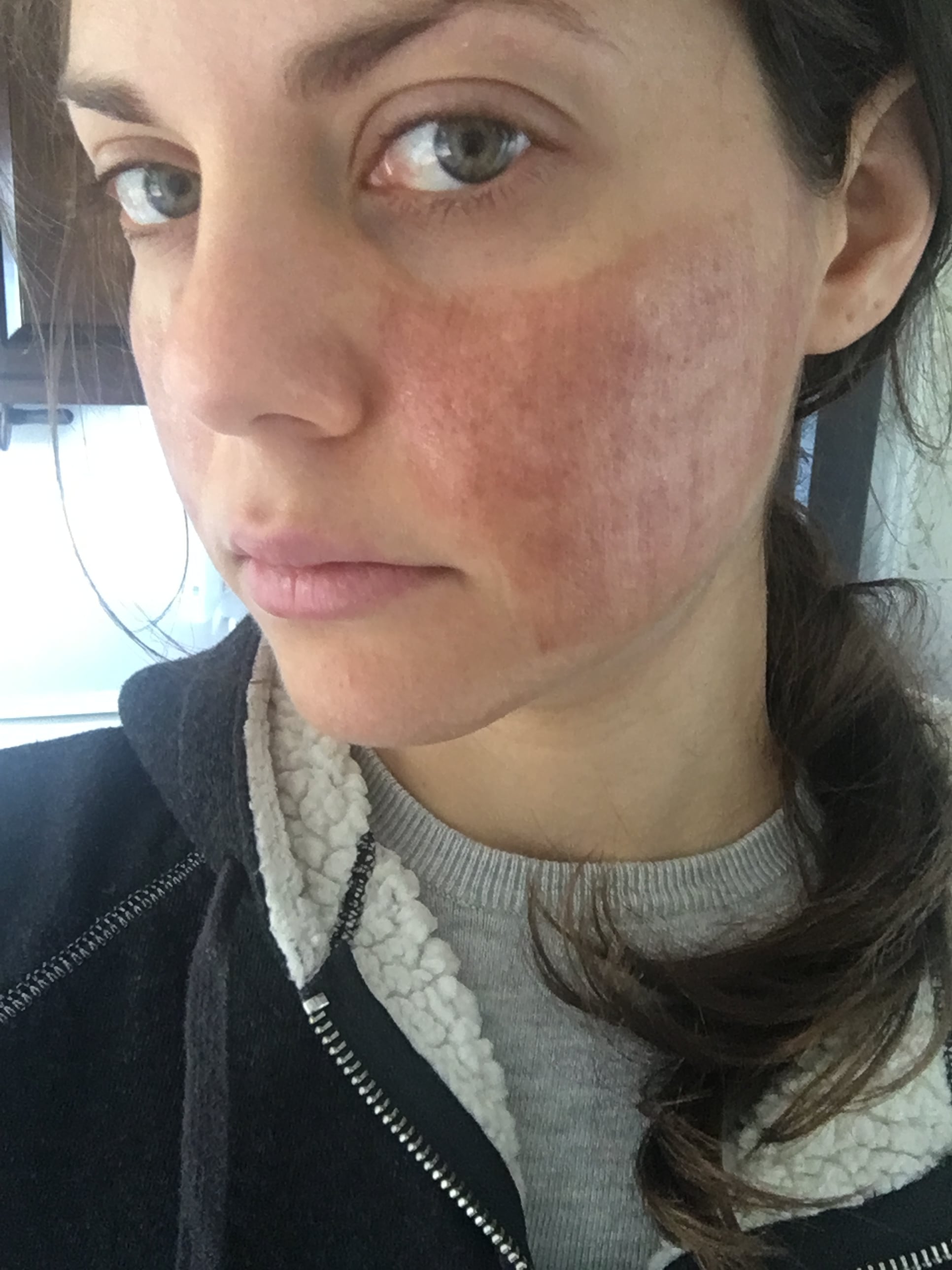 "A fractional CO2 laser is designed to target aging and damaged skin by creating microscopic 'wounds' within the targeted areas well beneath the skin's outermost layer, which in turn, triggers the body's own natural production of new collagen and skin cells," said Dr. Jacono.
This sounds painful, as it very well can be on a bare face. Before the procedure, a numbing cream was applied to my clean, product-free cheeks for about 30 minutes.
The actual process took less time than the prep — maybe 15 minutes at most (but it differs per person and depends on the area being treated, according to Dr. Shah). I could hear the buzzing of the laser. Only every so often — perhaps once every two and a half minutes — a jolt of pain, which felt like an intense rubber band snapping, would make me teary-eyed.
My initial experience with CO2 left me hiding in my apartment for almost seven days. It was brutal. This time, I would expect nothing less. So I scheduled my appointment during a time of the year where I could hibernate/be antisocial/work was a bit more calm.
"After a fractional CO2 laser treatment, the majority of patients experience a few days of a sunburn," explained Dr. Jacono. And yes, I agree with that. A perforated sunburn. When the laser goes over your face, it creates lines and boxes, almost like graph paper. Immediately after my procedure, redness and swelling ensued.
For the next week, I was prescribed an antibiotic and instructed to apply an ointment after washing my face twice daily with a gentle cleanser. I also had to avoid aspirin for 48 hours. Easy enough!
After the first day, there was no pain, but my face didn't appear that way. Until day four, I was very visibly red. By day five, I could almost wear makeup again (but I didn't because my face was still peeling. On day seven, I was back to normal). Typically, it takes five to 10 days for recovery, according to Dr. Shah.
At the end of my CO2 journey, my face looked clearer of discoloration, my pores were less visible, and my friends and I were in awe of my results (my downtime, not so much).
According to Dr. Jacono, CO2 not covered by insurance will cost $2,000 to $5,000 per session, depending on severity. Three to six sessions are typically recommended.
While it's a pricey procedure and makes you a bit less social for a couple of days, I found it worth it. I might not need five more sessions, but if I do, there's no doubt I would go back again.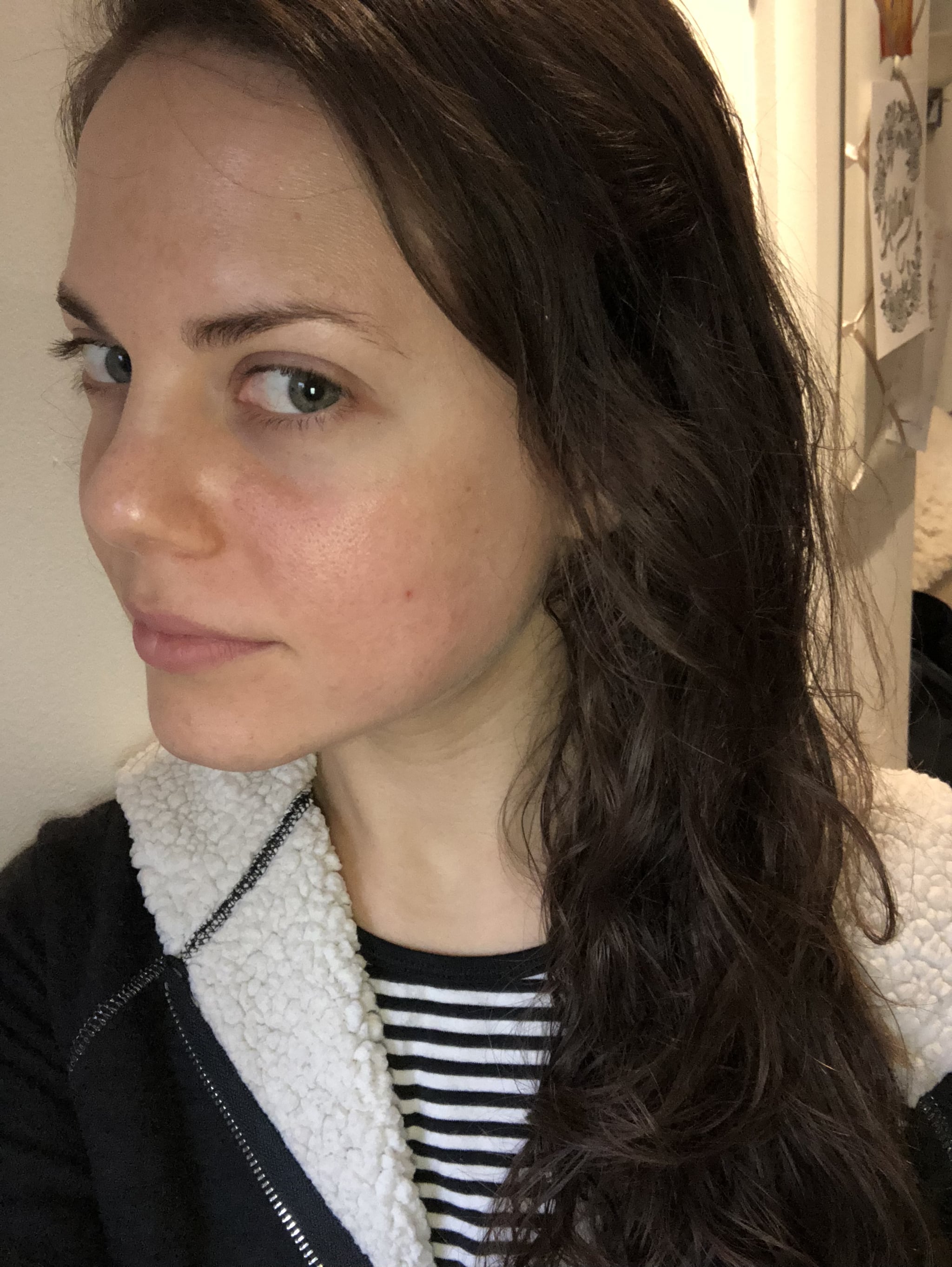 Image Source: POPSUGAR Photography / Hilary Sheinbaum