Color correcting makeup tricks
Middle Eastern Beauty Experts Weigh In: How to Best Color Correct Skin
There is no shortage of skin correcting techniques floating around the internet, and with so many suggestions to pick from, it's hard to choose the best way to treat your skin. Our Middle Eastern beauty experts SoniaxFyza weigh in on the discussion here, and provides a definitive guide to the most effective way to cover acne and correct Middle Eastern skin. See her advice and a how-to pictorial guide below.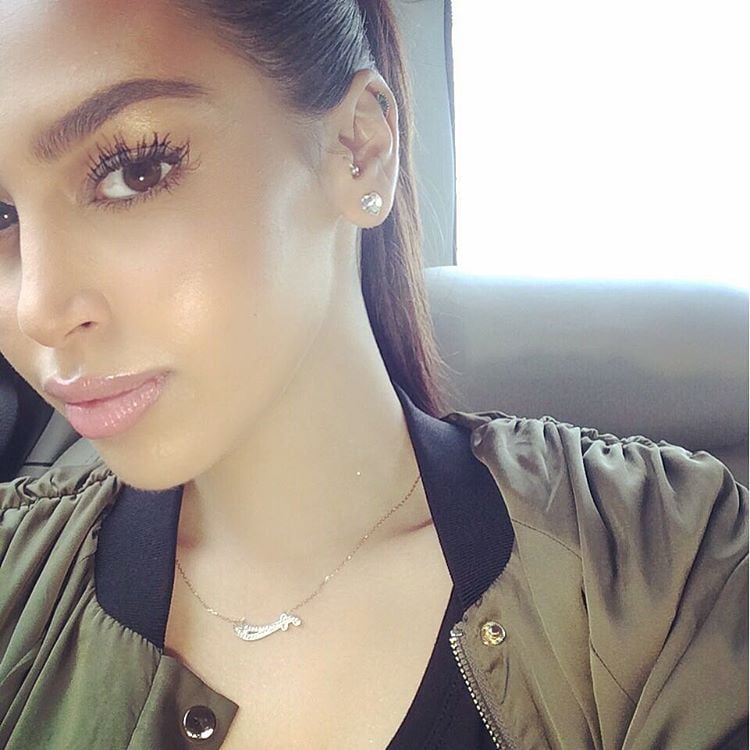 Step-by-Step Guide on How to Conceal and Correct
1. The first and most important step of successful concealing and correcting: understand your skin shade. Middle Eastern skin usually has a neutral undertone, but everyone's shades are different. This is one of the reasons why it's difficult to find the right color foundation, as most foundations are only available in cool or warm tones.
2. After you conquer the base, move on to correcting: If you have a fair to medium skin shade, correct after applying your foundation.
On lighter skin tones it's harder to spot the areas that need correcting so it's best to apply your foundation and then study your face to know which areas seem "uneven," such as around the eyes or mouth. If you are fair and have redness, add a mint green concealer on the red areas before you apply your foundation Makeup Forever has a great shade.
For deeper skin tones, it's best to correct before because you can usually see the areas that are uneven. The main purpose is to even the skin out, blending it to perfection until it looks natural.
Additional tips for fair/medium skin tones:
The correctors I recommend would be more on the peach/coral side. You can use concealers from Bobbi Brown, Benefit Cosmetics and Laura Mericer that are more peachy. Once you have applied the peach corrector, blend well with a beauty blender and apply a liquid concealer on top.
Adding concealer at the end gives the perfect finish as long at you blend everything well.
Additional tips for darker pigmentation and acne scars:
So many of us have this problem! There are many solutions to get rid of pigmentation and scars, but applying makeup is the quickest way to boost your confidence.
Use a primer suitable for your skin type and let it sink in for 3 minutes. You now want to "spot treat" areas such as the scars, using a solid cream orange corrector and a small brush for precision. Makeup Forever orange corrector is best for this. For larger area, use MAC select cover up corrector in coral (it is a double sided corrector).
Next, apply your choice of foundation over the top simply by pressing it in with your damp beauty blender. Add small layers at a time and don't forget to blend, blend, blend
Image Source: Instagram user SoniaxFyza