Courteney Cox's Quotes on Fillers in People February 2019
Courteney Cox Explains Why She's Done With Fillers: "You Have to Accept Getting Older"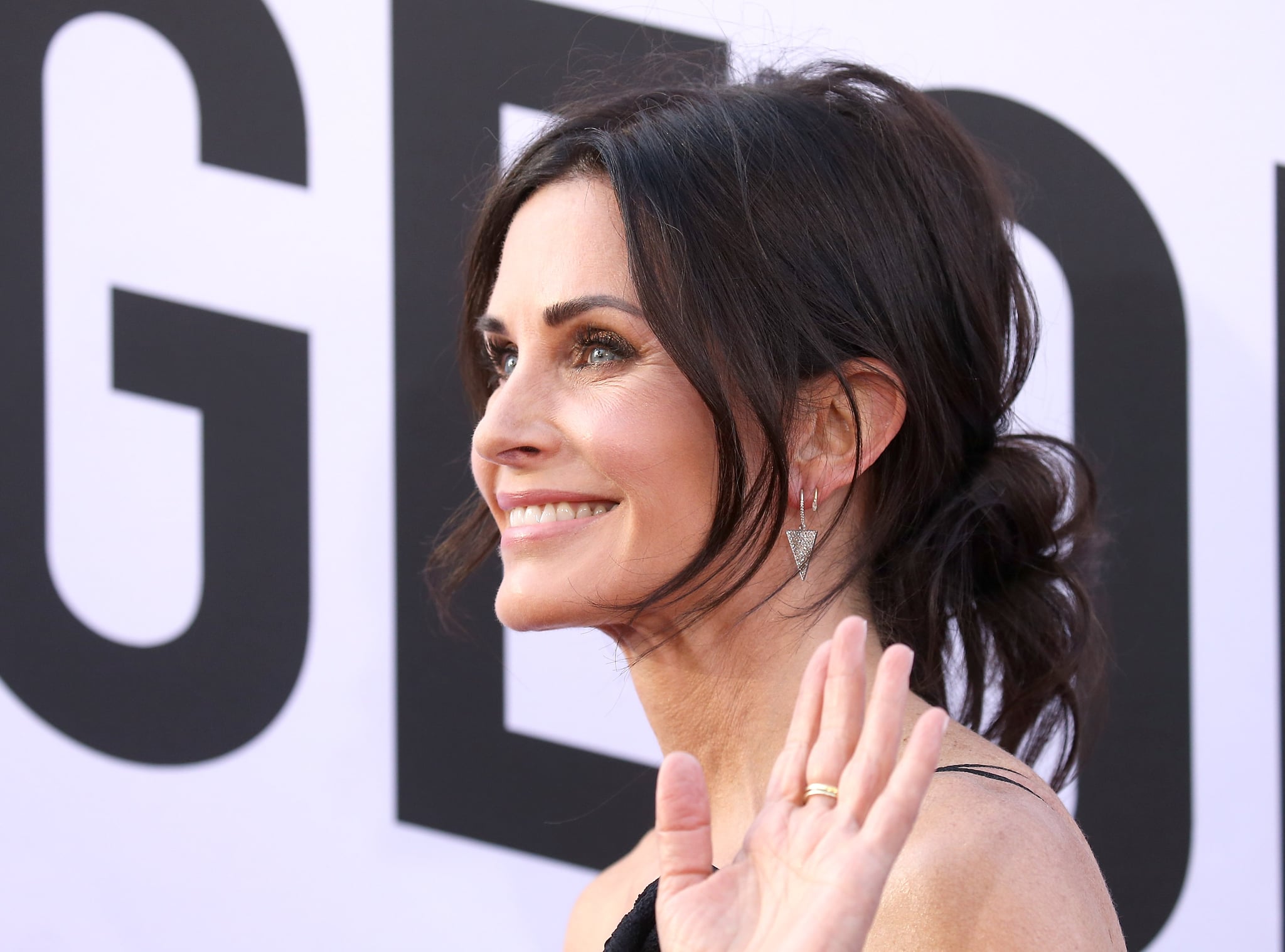 Courteney Cox seems more than pleased with her decision to dissolve her fillers two years ago. In a recent interview with People, the actress said she hadn't realized how fillers were changing her face until she stopped. (Injectable fillers temporarily fill in face wrinkles or make other areas look more plump.) "I didn't realize it until one day I kind of stepped back and went, 'Oh sh*t — I don't look like myself,'" Cox said.
"You have to accept getting older."
Cox described feeling as though fillers were something she simply had to do as she aged in the spotlight. "I would say it's a common thing you go through as you age, especially in Hollywood," she said, describing the cosmetic practice as more than maintenance. She added, "You have to accept getting older, and that's something that I had a hard time doing."
Thanks in part to a little time and wisdom, Cox is no longer "trying to change." She said, "Now I just embrace who I am and getting older with what God gave me. I kind of own everything. And the things that I am not as comfortable with myself, they're things that I continue to work on to grow and change. I think I am at a stage of my life where it's very easy to be comfortable with who I am and who I've become and who I strive to be."