DCL Hydra Boost Serum Review
I Used a Hydrating Serum For 1 Week, Here's What Happened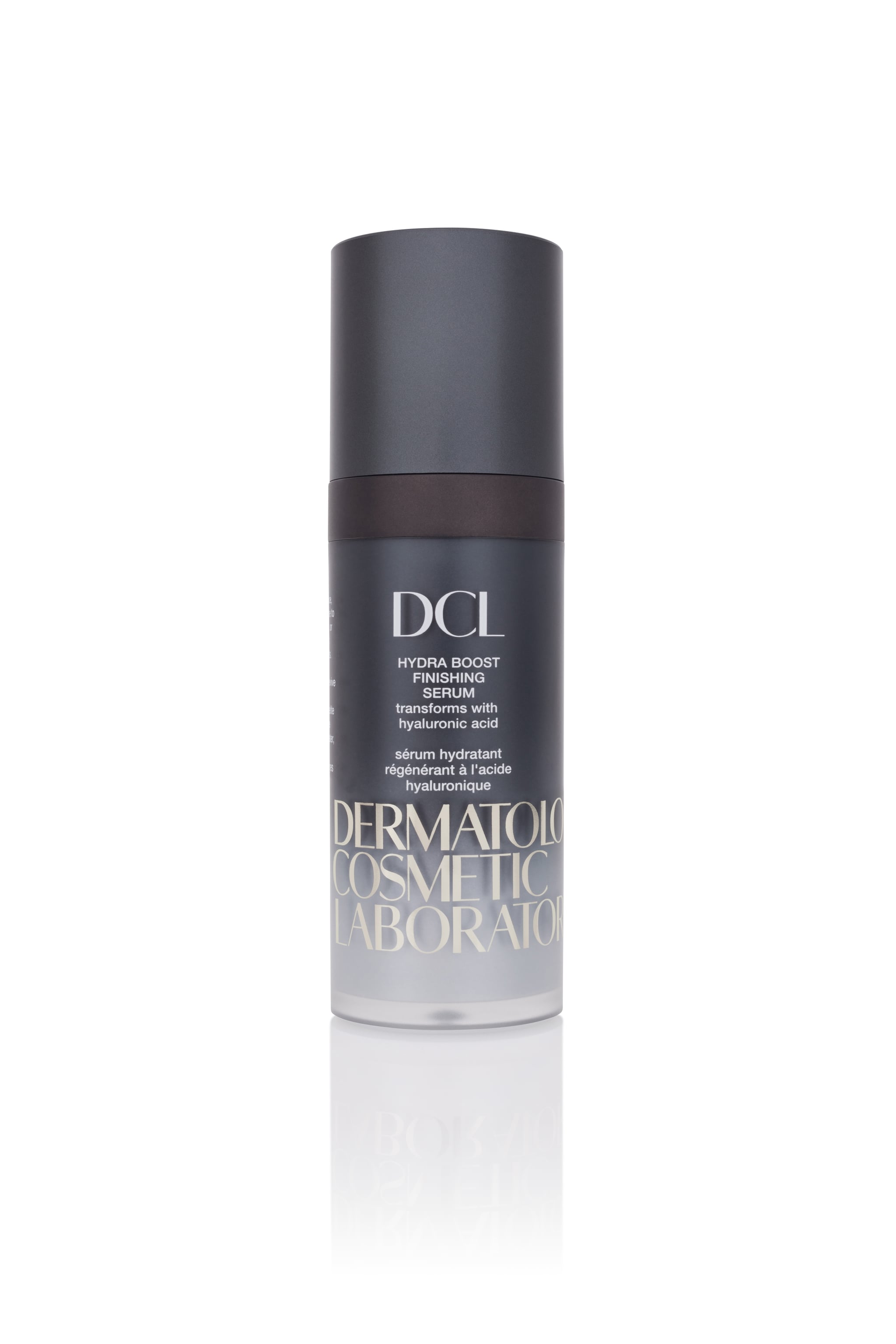 I never really understood the power of serums until recognizing that I had combination and acne-prone skin which, typically means an oilier or shinier T-Zone, and drier areas on the cheeks. This results in countless pennies being spent on multiple products I probably don't even remember buying because my vanity is overflowing with half-used bottles and jars. So I began to read more on what it is that makes serums the absolute superheroes in skincare regimens, and kept stumbling on these main pointers. Serums contain a higher concentration of powerful ingredients and penetrate deeper into the skin's surface than regular moisturizers, with continued use, they help prevent early signs of aging by fighting off free radicals and, using one that's specifically targeted to your skin's needs accelerates the treatment process, giving you healthier skin over time.
I started using the Hydra Boost Finishing Serum from the Connecticut brand, Dermatologic Cosmetic Laboratories (DCL), which contains three forms of hyaluronic acid, as well as seaweed, algae, and lavender extracts. It claims to boost hydration levels in the skin and maintain a dewy glow. The instructions on the packaging state that it can be used alone, on top of other products, or dabbed over make up throughout the day. I prefer to use serums after cleansing and toning (morning and evening) so that my skin has a chance to fully absorb it before applying other products.
Here's what I liked:
It prolonged my makeup wear, and I didn't experience any foundation caking throughout the day.
The lavender and chamomile extracts helped reduce any redness from pimples, giving a calmer complexion.
The product has lightweight gel-consistency which felt very cooling and absorbed right away.
On another note, I found that the serum doesn't absorb very well over makeup, as it can move foundation/ concealer around. Also, at AED713 it's quite the splurge for 30ml of product, unless you have some very generous friends or family members nice enough to make the cut for you. That being said, it might be worth the heavy spend if you think the serum will suit your needs.
DCL has finally hit the shelves in the UAE, from all leading pharmacies (including Boots) with a wide range of products targeted at various skin concerns. I might be trying out the Detoxifying Clay Mask for a deep cleanse, or the Clear Skin Anti Blemish Moisturizer to keep those breakouts at bay. You can check out the full range here.