Dior Capture Youth
Dior's Latest Release Freezes Your Skin in Time
Up until turning 30 last year, I've never thought about using anti-aging creams but lately I've come to notice signs of getting older on my face (particularly around the eyes and mouth). So when I heard about Dior's new Capture Youth range, I was eager to see what it could do for me.
At a recent event for the brand, I met with an expert to have my skin analyzed with a nifty little machine that assesses everything from skin density to brightness. I've always had oily skin, so unsurprisingly, I had 95 percent hydration levels while radiance was only 51 percent (61 percent would be average), and perfection 50 percent (63 percent is the goal!). I was rather chuffed to find that overall my skin quality index was 67 percent, 1 percent above averag,e but as many of us do, I needed serious help with the antioxidant resistance.
A low 27 percent out of the 76 percent goal certainly isn't great and while there's only so much skincare products can do (make sure you're eating your antioxidants too), Dior's new Age Delay Advanced Creme can certainly help. Filled with iris extract, it smooths, tones, retexturizes and strengthens skin. As the name suggests, it doesn't claim to reverse the signs of aging like many products often do, instead it's more realistic in saying it captures your current stage of youth.
As part of the skincare regimen, five types of serum are available in 7ml bottles which you can either mix a few drops into the creme or apply beforehand. There's the Plump Filler (hyaluronic acid from fermented wheat, Glow Booster (Vitamin C + AHA from murunga plum), Lift Sculptor (polyphenols from tea blend), Redness Soother (peptides from cotton) and Matte Maximizer (lactic acid from sugar cane).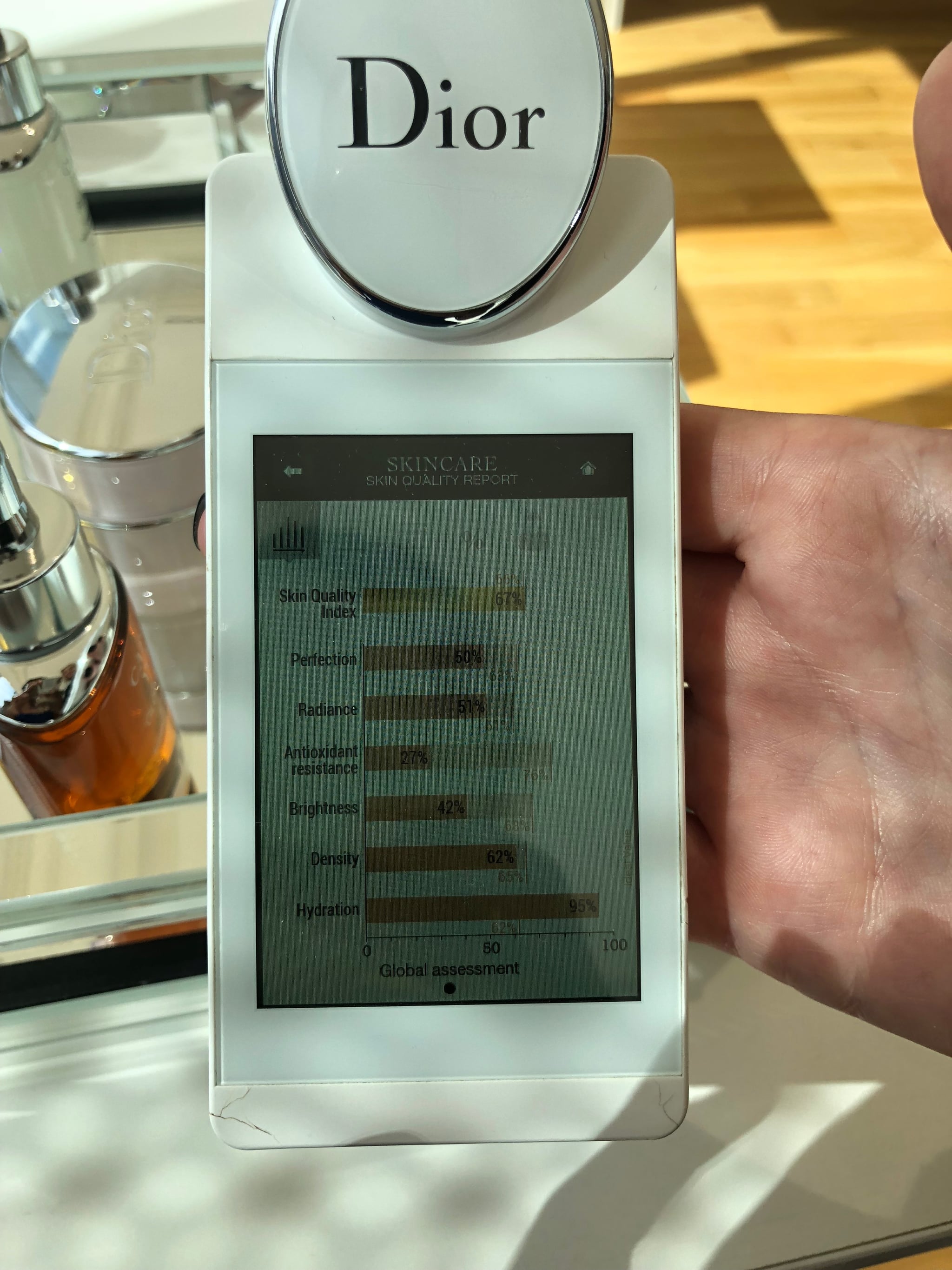 Next up it was time to find out what kinds of things I should be putting in my diet to deal with other skin concerns. I have uneven skin with a lack of radiance and dark spots, going from air conditioning to the Dubai dust and heat and pretty much exposing to face to phone and laptop screens from the moment I wake until I go to sleep (not to mention stress) doesn't help, so my skin needed a serious boost from the inside.
As expected, I was prescribed the Matte Maximizer to help battle my constantly shiny skin. Therefore, I had a carrot, green apple and ginger juice whipped up for me from the Dior bar.
Now I know so much more about my skin, I'll keep up my routine and hopefully notice the difference the next time I have an in-depth skin assessment.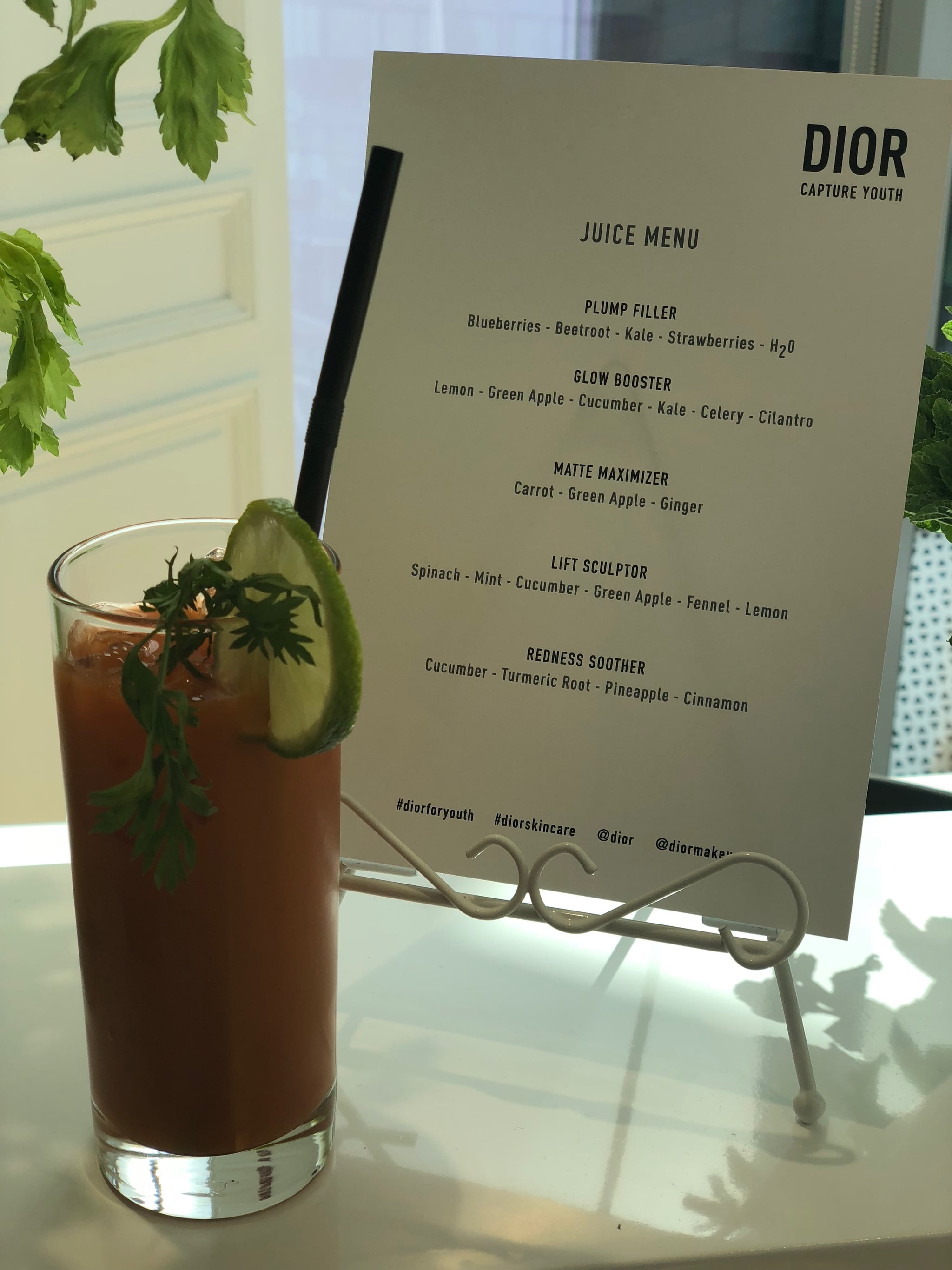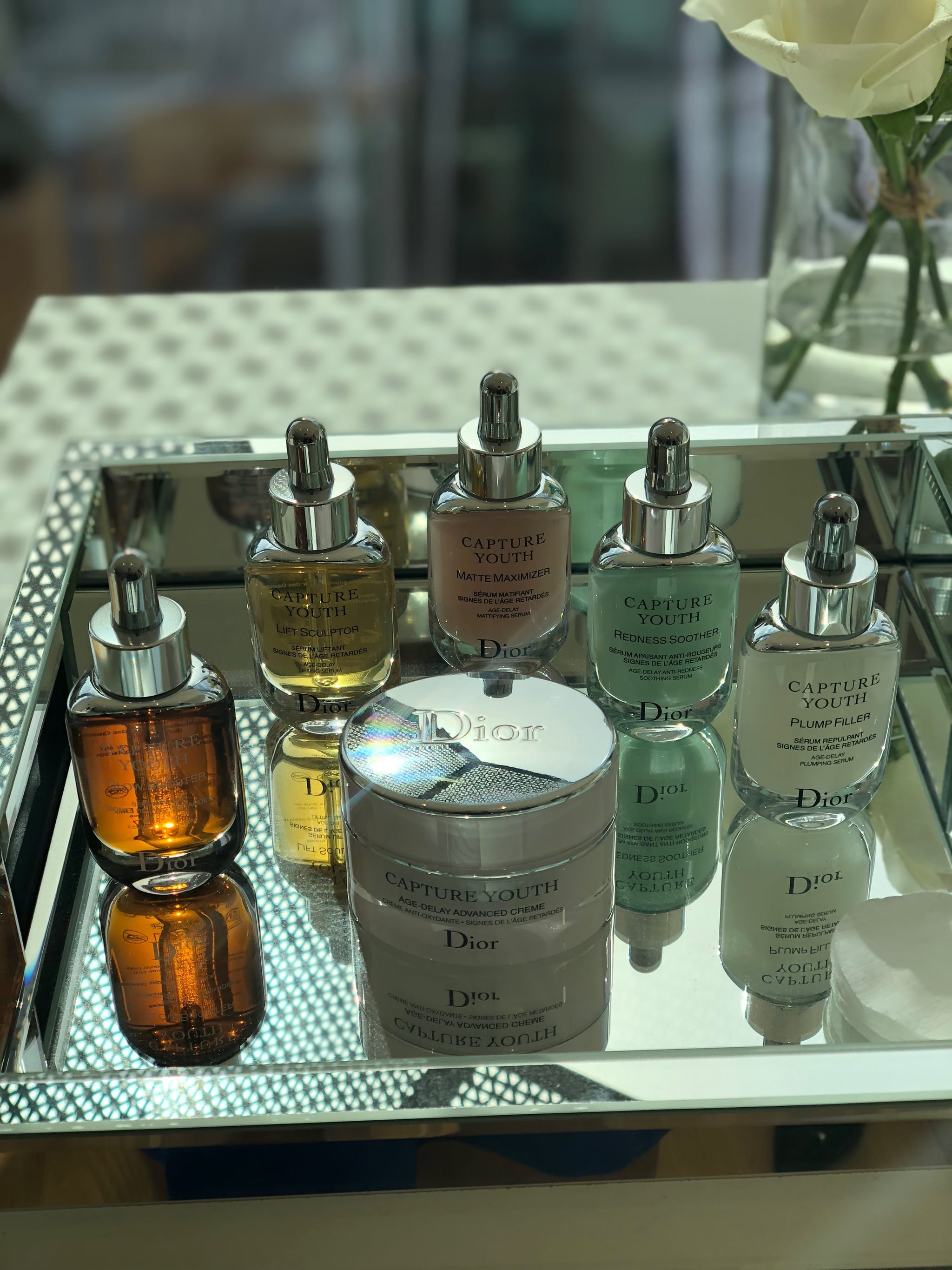 Image Source: Dior