Drake Responds to Instagram Comment About His Teeth
The Secret Behind Drake's Dazzling Smile? Activated Charcoal — Also, Women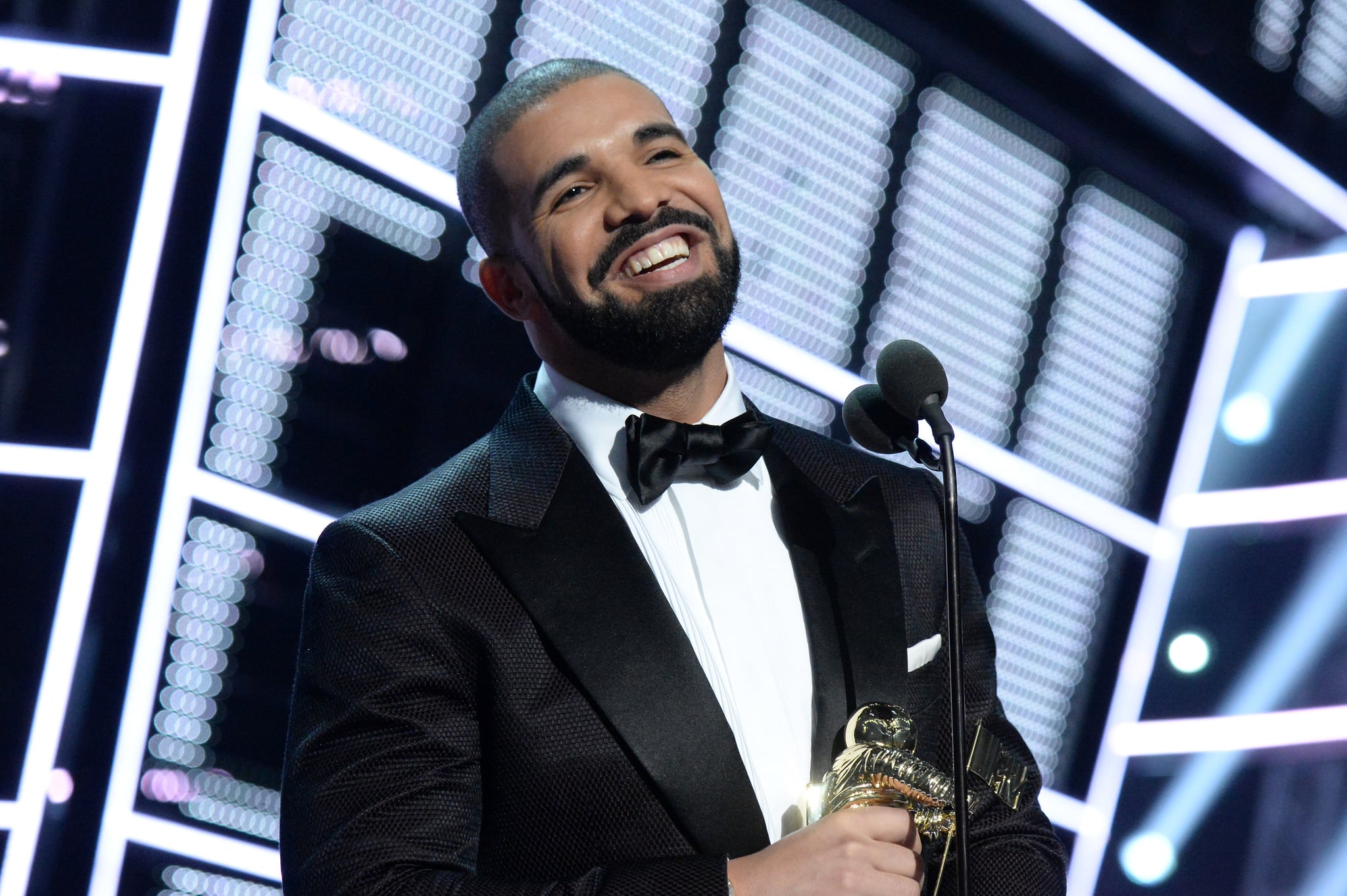 Despite having a hell of a lot of heartbreak songs, Drake always seems to be smiling. The 31-year-old rapper even recently upgraded his dazzling smile by getting a pink diamond implanted in one of his teeth. When Drake shared a picture of himself grinning wide, however, one Instagram follower mistook the diamond for a little food or something of that sort. Drake swiftly jumped into the comments to defend himself and his teeth — and that's exactly why we love him.
According to screenshots of the exchange, the follower wrote, "All that money and ur [sic] teeth don't look clean." Drake replied, "I have a pink diamond in my tooth . . . I brush with activated charcoal before any club night where I will see baddies." Well, OK then!
While we knew Drake kept himself looking fresh for "baddies," presumably it's interesting to learn that he's also gotten into the natural dental trend. Though some dentists worry about the long-term effects, activated charcoal has recently emerged as a much more affordable teeth-whitening treatment. Since activated charcoal is highly absorbent, it has the ability to absorb any grime or bacteria when used on teeth.
Though Drake didn't share the specific brand he uses, we recommend Schmidt's Wondermint With Activated Charcoal ($6) or the Moody Zook Activated Charcoal Teeth Whitening Powder ($15).