Dry or Dehydrated Skin?
Dry vs. Dehydrated Skin: Which Do You Really Have?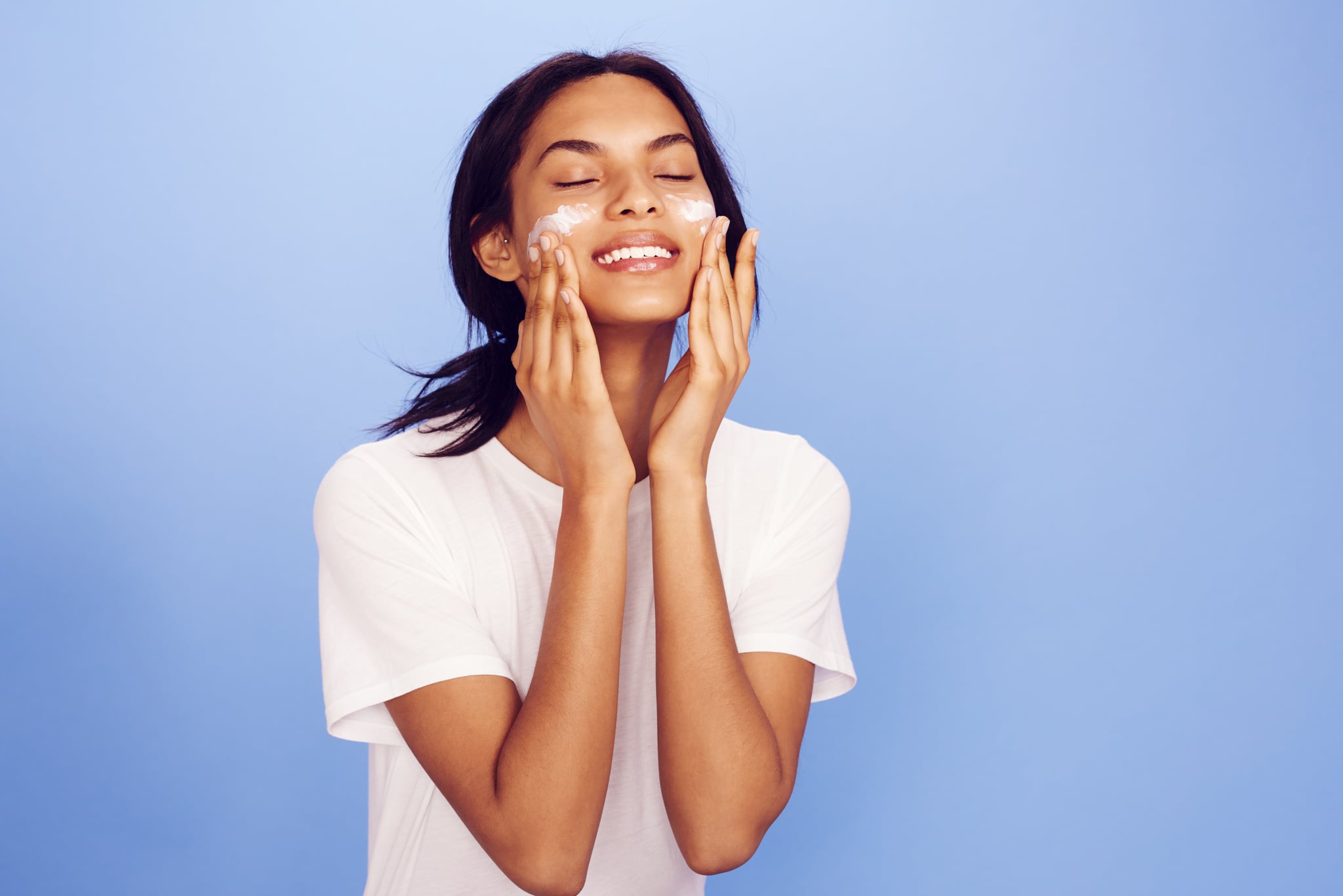 Image Source: POPSUGAR Photography / Maria del Rio
Dry skin and dehydrated skin are the same, right? Wrong. The two are very different when it comes to skin care, though you can even have both dry and dehydrated skin at the same time. The approach to resolving these skin care issues is important, as you might be using products for dry skin when yours is actually dehydrated (or vice versa), which just aggravates your skin care woes. Confused yet? Don't be, we spoke to Bioderma's skin care expert, Emilie Montassier, to give us all facts and science for the best skin solutions yet.
How Dry and Dehydrated Skins Differ
Dry skin is a skin type (much like oily or combination skin) that is caused due to lack of lipids. Montassier says the "main issue here is that the skin barrier is impaired," meaning the lipid levels are lacking causing severe dryness (not an ideal skin situation!) "Dry skin can be dehydrated, whereas dehydrated skin is not necessarily dry but could also be oily or combination" Montassier clarifies. Dehydrated skin is very different, noting that "we can't consider dehydrated skin as a skin type but more as a temporary state," it lacks water both internally and externally. Dehydrated skin is "a very common problem affecting all genders and skin types."
Causes
As previously mentioned, dry skin is caused by a loss of lipids due to a problem with the skins barrier so "the skin loses more water than usual and also becomes dehydrated." Dry skin can be worsened by using the wrong skin care, likewise not using any skin care at all can have a big impact on your skin health. Hormonal changes can also wreak havoc on the skin. Genetics can play a role in skin types too; some people are prone to dry skin more than others. Whereas, dehydrated skin is caused by a "mix of internal and external factors such as environment (wind and cold), social factors (smoking and alcohol), and emotional factors (stress)." Keep your showers at a reasonable heat and the central heating down, and both your bank account and skin will thank you for it. Another main factor contributing to dehydrated skin is lack of hydration inside the body: not drinking enough water! It is the most overused skin care tip but most important. Your skin needs internal hydration to externally benefit from it.
Symptoms
"Dry skin suffers from possible itching, discomfort, scales, roughness, and even cracks in the skin." Sufferers may also find that it is irritated easily, even from the most gentle products. Montassier highlights that dehydrated skin symptoms often leave the skin in a state of "tightness, discomfort, loss of radiance, increased facial lines, and cause trouble for biological functions such as the bodies healing process." You may also find that your skin feels dehydrated but can also look oily, and you may still get breakouts despite the tight feeling. You might also find that your makeup becomes patchy throughout the day.
Products
Bioderma's Atoderm range is perfect for those with dry to very dry skin as it "supplies the lack of lipids and helps the skin to produce its own lipids thanks to the products Skin Protect complex, which also rehydrates the skin." Montassier recommends using a "daily gentle cleanser that increases lipid levels, like the Atoderm Shower Gel ($20) and Oil. ($11)" The Atoderm Moisturising Cream will "act on lipids and water levels." All products from the Atoderm range are suitable for face and body from birth.
For dehydrated skin, Montassier recommends using the Hydrabio Range due to the Aquagenium patent inside. She recommends using the Hydrabio Serum ($25) underneath the Hydrabio Eau de Soin to "fight daily pollution and fix makeup."