Ester Ledecka No Makeup at the 2018 Winter Olympics
1 Skiier Refused to Remove Her Goggles After a Gold Medal Win Because She Was Sans Makeup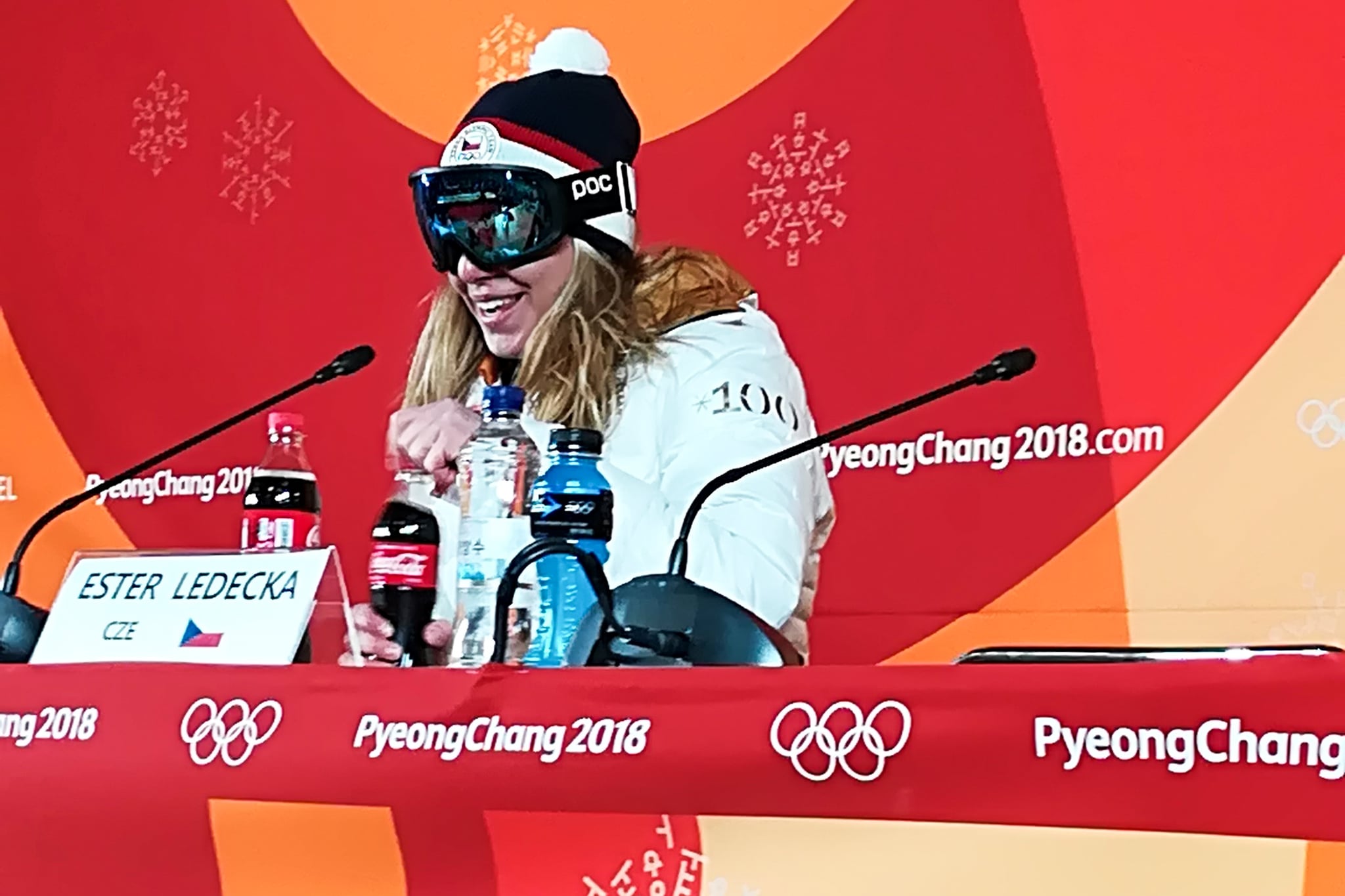 Some comforting news to anyone who rolled into the office this morning running late with no makeup on: you share something in common with an Olympic gold medalist. After finishing first in a stunning .01-point upset over Anna Veith, the expected champion from Austria, Dutch skiier Ester Ledecka refused to take her goggles off during a post-victory press conference. Why?
Turns out, Ledecka, whose main expertise lies in snowboarding, not skiing, was not expecting to place at all. (To compare, she came in 44th place during the World Cup of Alpine Skiing). "I was not prepared to be at this ceremony," she told reporters in Pyeongchang. "And I don't have any makeup [on]."
Of course, when you fly down a fricking mountain in under a minute-and-a-half, you don't need to be wearing makeup. Whether an athlete decides to cover up or go barefaced is their own prerogative — but at least you can remind yourself that you're in good company the next time you're foundation-less in the supermarket.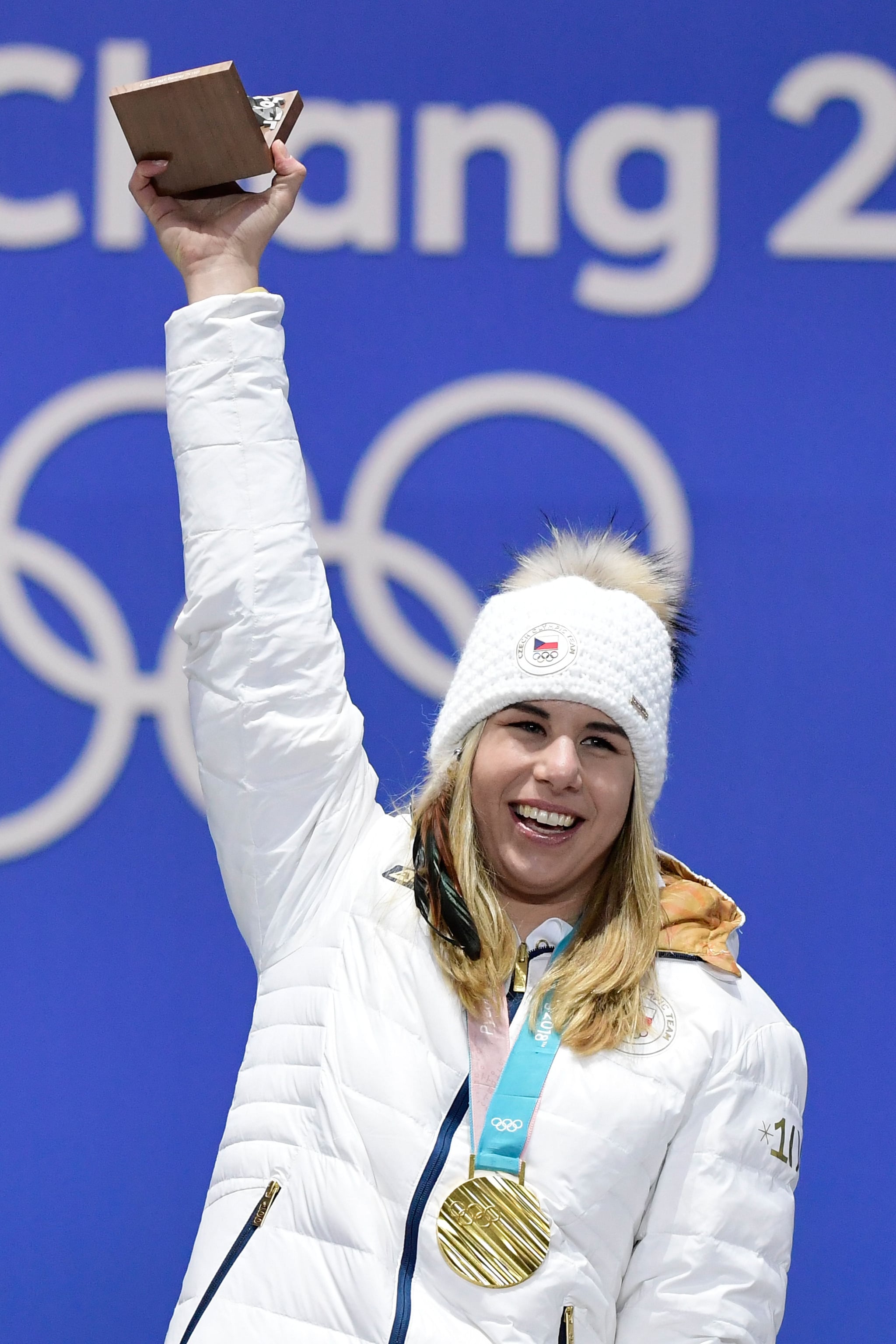 Image Source: Getty / Luke Phillips