Everything About Eyelash Extensions
Why Millennials Are Obsessed With Eyelash Extensions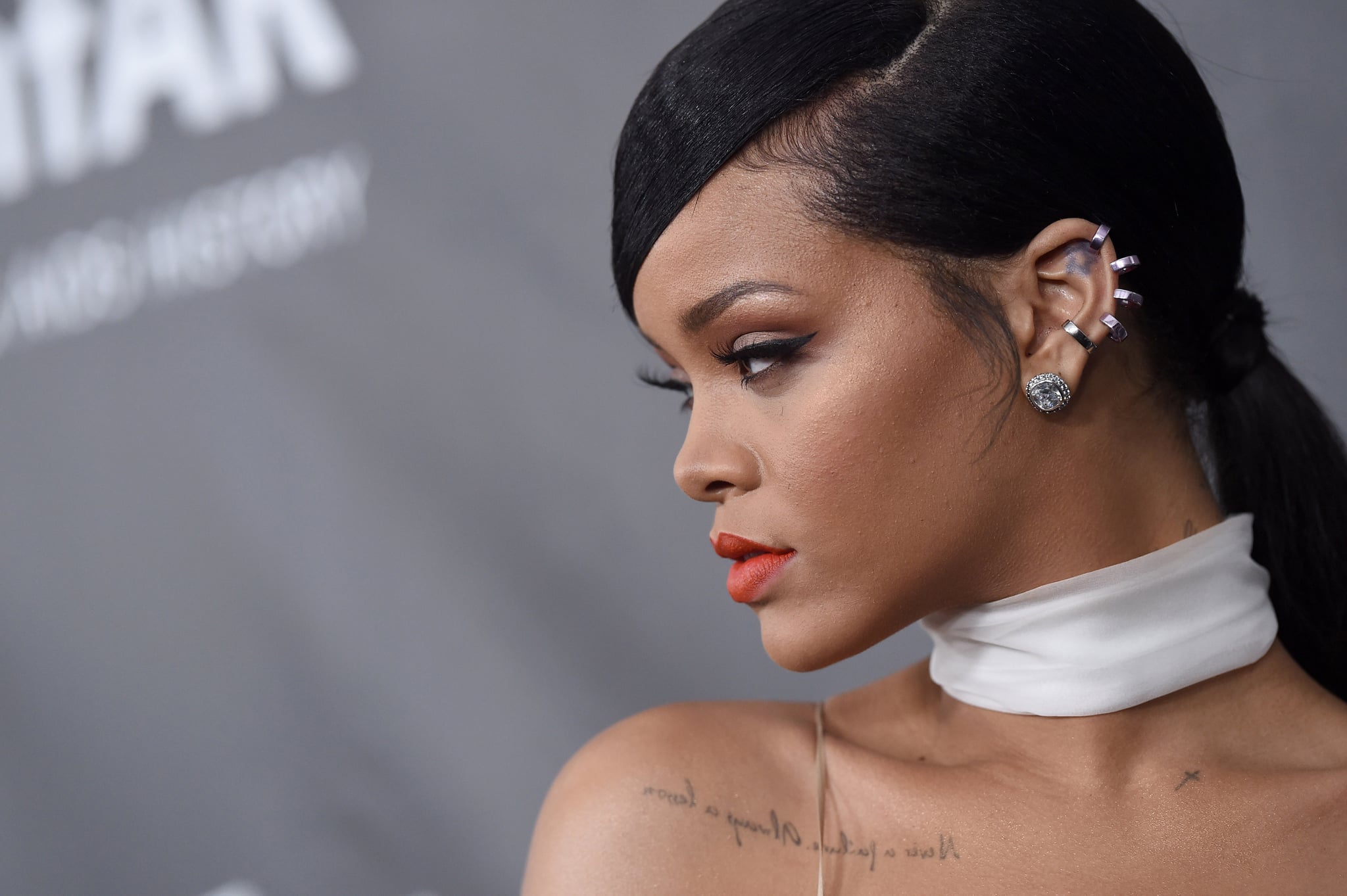 Image Source: Getty / Axelle / Bauer-Griffin
I'm OK with not being a natural beauty. As a 23-year-old who reluctantly accepts the millennial label I've been assigned, I've grown up and lived concurrently with the internet, which has led to obsessively googling different dewy face mists or cellulite creams at odd hours of the night. Though I'm fairly certain that's not what my hardworking parents imagined for me when they moved from Cuba to the United States many years ago, it's the reality of the situation.
Like any prototypical millennial with a high regard for self-improvement and self-care, I've ended up with a beauty routine that is neither cost- nor time-effective. While I'm not too concerned — I happen to like trying new beauty products — somewhere along the way, I started to wonder, has this gone too far? Perhaps right around the time I laid on a bed that looked not unlike an ambulance stretcher for an hour while a woman painstakingly applied 100 tiny mink lashes onto my real ones. After months of weighing the pros and cons of eyelash extensions — and an unfortunate image search of extensions gone wrong — I finally tried them last year and have been effectively hooked ever since.
Eyelash extensions are typically individual silk, synthetic, or mink lashes that are applied to the eyelid one millimeter away from your natural lash line to add the illusion of length and volume. Unlike false lashes, however, extensions can last anywhere from two to five weeks, depending on the quality of the lash and how well you take care of them. Though they've been around for more than a decade, they've recently become a normalized beauty ritual.
Courtney Akai has been an eyelash extension technician since 2005. A former makeup artist and now the founder of her own namesake lash boutique, she started with a fairly small clientele of athletes' wives and brides looking to try them out for their big day. She said, "I did not think it was going to be popular — but I was like, you know what? It'll be a great little service to add on." A decade later, she's seeing an average of five clients a day, four to five days a week — and that's after slowing down postchildren. She was also surprised to see many women in their 20s turning to extensions.
The fact that eyelash extensions are popular is somewhat surprising. They're not cheap — they can cost anywhere from $100 to $500 for a full set — and they take time, typically at least an hour. It's understandable that more financially established women in their 30s and beyond would take to this luxurious trend, but what's interesting is how many women in their 20s are consistently getting them.
As someone who gets a new set of extensions every few months — with the help of a Groupon code or the like — I've found a way to justify the cost and the duration of the application with the notion that it shaves time off my usual beauty routine, taking the place of eye makeup, for example. "Even the millennial, everyone's in a rush. You're running to school or you're running to your new job — and we're all lazy," Akai said. She added, "No one wants to sit there and curl the lashes, do the lashes, and spend all this time. It goes back to wanting to look gorgeous all the time."
That desire to look effortlessly gorgeous is also tied to the recent trend toward more natural makeup looks — or no-makeup makeup, as it's often referred to. Thanks in part to brands like Glossier and RMS, this resurgence in natural beauty contrasts the ongoing evolution of contouring and other product-heavy trends. What's funny is that eyelash extensions simultaneously work toward achieving a flawless look without the appearance of makeup, while also being an incredibly labor-intensive and expensive process.
I'll never forget when I realized I might need to start telling people the truth about my newly enhanced lashes. I was in bed, watching The Wire with my boyfriend, when he gazed into my eyes and said, "Oh my god — your eyelashes look so . . . pretty right now?" He said it both knowing that something had changed but not wanting to offend me in the event that my eyelashes had always been that striking. I cowered. "Thanks," is all I said.
I later 'fessed up and decided to own up to my devotion to the procedure — especially after many a co-worker asked me about them. "People aren't really ashamed to have them anymore," Akai said. "They're now like, 'Look, I think this is a great thing and I can't live without 'em!'" If my co-workers could tell the difference, then certainly my long-term boyfriend could, even though he kindly acted as though he didn't.
Like many beauty trends, this one has an invariable celebrity factor. This is something Akai reluctantly expressed to me when I asked about the celebrities who have contributed to the collective interest in lash extensions. She said, "I hate to say it, but the Kardashians! They're all over the place! Everyone is looking at their pictures and they want to look like Kim, or they want to look like Kylie." While laughing, she said, "It is what it is. You look at these celebrities and most of them do have noticeable lashes."
Though I certainly see the connection between beauty influencers, like the Kardashians, and this growing trend, I also don't know if it's that simple. For example, Kylie Jenner may have eyelash extensions, as do I, but she also frequently — and famously — sports various aquamarine hair colors, and that's something I haven't taken to. At least, not yet.
I think it ultimately comes back to that construction of the illusion: the illusion of no makeup, the illusion of natural beauty, and the illusion of not giving a f*ck when, in reality, you really do. Because of course you do. We millennials are growing up, graduating from college, entering the workforce, and confronting a sociopolitical landscape that sometimes seems to be working against us. We're facing the defunding of Planned Parenthood, massive student loan debt, and what feels like constant attacks on our basic reproductive rights. So sometimes, I crave that illusion of effortlessness, of perfection. I'm fine with being a beauty magician in the hopes that one day my biggest trick will be making all the tricks disappear. Until then, I'll just be passed out as a technician applies those tiny lashes to the crook of my eyelid.