Foreo Luna 2 Review
Here's Why I'll Never Scrub My Face Again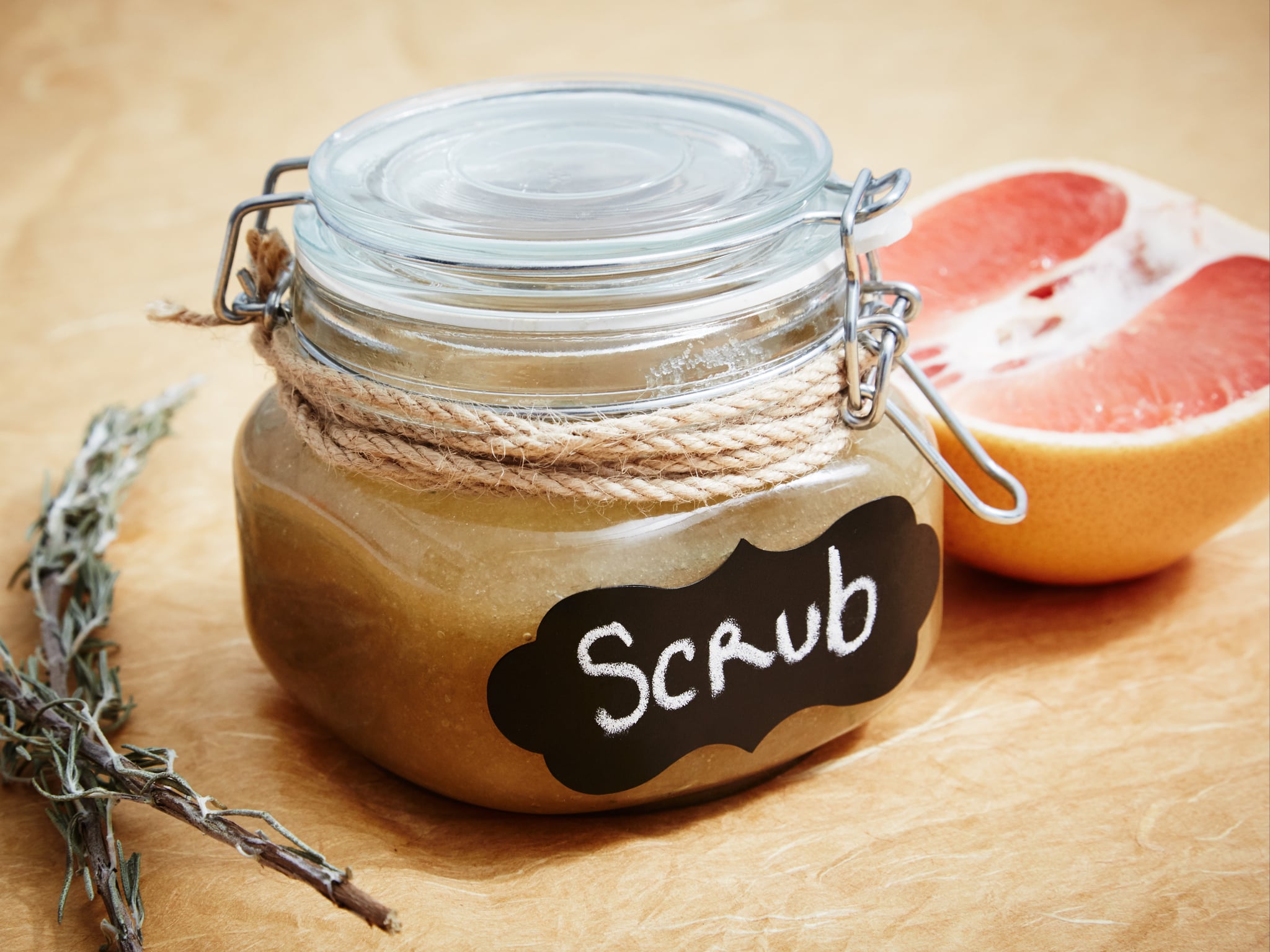 By now, pretty much all of us should know that microbeads are bad for the environment, very bad. While many products are using natural ingredients like walnut pieces, salt and sugar to save the planet, I've found that those elements are way too harsh for my face and it's often resulted in surface scratches that may not show up right away but are very noticeable once I've applied my makeup.
As a former acne sufferer who still has the scars as a reminder, I'm constantly trying new treatments and products to keep my oily skin as matte, smooth and blemish-free as possible. Glycolic acid peels help get rid of the dull top layer of skin and Salicylic acid is great for lightening blemishes but with crater-like holes left in my cheeks, I really needed something that would help keep them unclogged, and my latest find seems to be working wonders.
Since I started using Foreo Luna 2, a hand-held face cleaning device I first saw Kim Kardashian post on Snapchat, it's made big difference to my complexion. Firstly, I'll admit it – there are times when I do not remove my makeup before going to sleep. Not only is it the most boring part of my day but it just takes forever to fully get rid of residue. But its T-Sonic cleanse system removes 99.5 percent of gunk and by getting rid of the that dull layer, makes my skin more able to absorb products I use afterwards. Now, I've used facial brushes in the past but that's not what this is – the Swedish-born Foreo is said to be 35x more effective than nylon-bristle alternatives.
Instead the brush is made from hygienic silicon so it's gentle on the skin and can be cleaned efficiently (hooray for not having to constantly buy head replacements!). It's also 50 percent larger than most electronic facial products so the job gets done quickly. If like me, you really like to flirt with danger and spend most of the time that should be spent getting ready in the morning on Instagram, fear not, because you can take this waterproof beauty into the shower for some marvelous multi-tasking.
It delivers an insane 8,000 pulsations per minute for the deepest clean and if you flip it over, the back of the brush is good for low-frequency pulses that help tackle anti-aging. No hand and washcloth could do that. I've had so many more compliments about my skin ever since I started using this, especially when wearing makeup, and while I initially rolled my eyes at people's compliments (yes, I have trouble accepting them after a 15 years of problem skin), it took a while for me to realize it could be true and all down to my new facial friend.
At AED950 it's definitely a lot of money to fork out but just think of what you'll save on visits to the salon for facials and buying costly beauty products. There's also a two-year limited warranty and 10-year quality guarantee on it. You can get versions tailored to oily, dry or combination skin and it's available at Harvey Nichols, The Nail Spa, Bloomingdale's and Dubai Duty Free, plus White's Pharmacy in Saudi Arabia. Alternatively online orders will reach you in three to five days.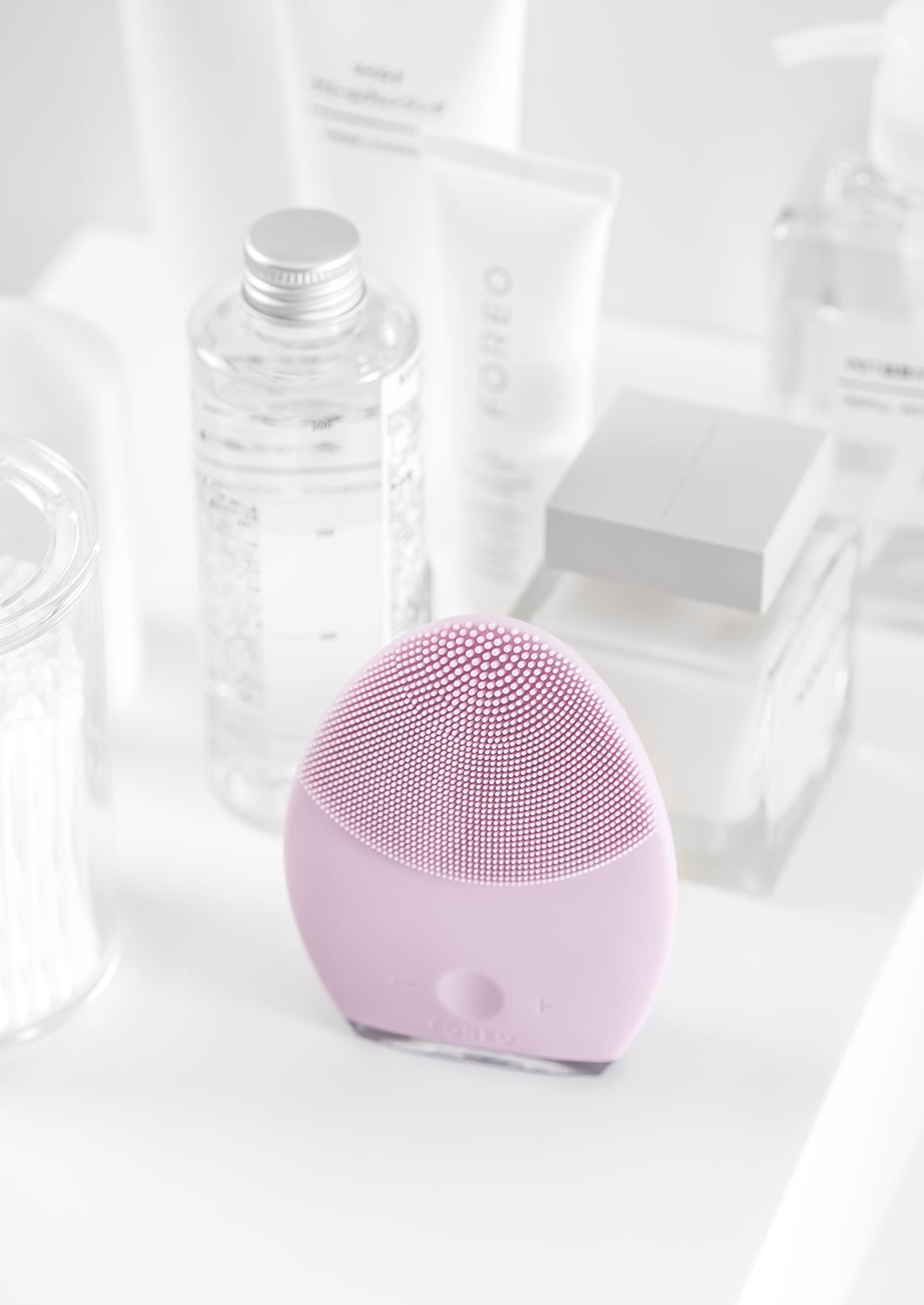 Image Source: POPSUGAR Photography