Halloween Ghost Nail Art in 3 Easy Steps From Sally Hansen
Create Halloween Nail Art in 3 Easy Steps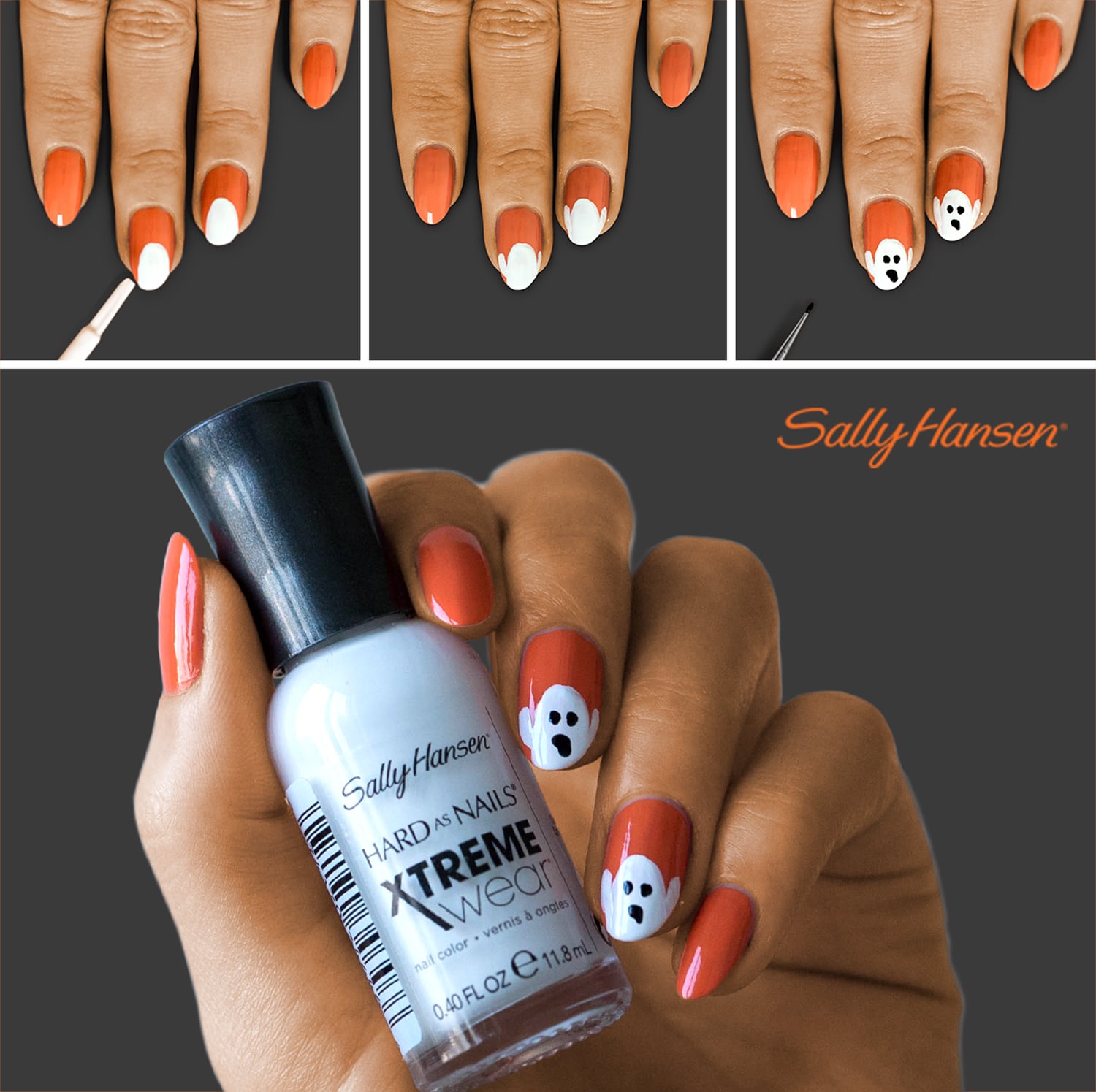 So you may not plan on going full-on Halloween costume crazy this year and wearing a DIY Snapchat ghost ensemble but even the most low-key of people can still get in the festive spirit.
Thankfully, it's so easy to get this ghoulish look on your talons with Sally Hansen's Hard As Nail Xtreme Wear.
Step 1: Cover your oval nails in two coats of orange (Hot Tamale, shade 170: AED19).
Step 2: Paint ivory ovals halfway down your nails, adding strokes for the ghosts arms on either side (White On, shade 300: AED19).
Step 3: Add eyes with the ebony paint; making sure the eyes are more like wobbly circles and the mouth similar to a singular quotation mark shape (Black Out, shade 370: AED19).
Voila! Don't forget to seal in with a top coat so it lasts all weekend.
Image Source: Sally Hansen