Heavenly Spa at Westin Al Habtoor City, Dubai
Why Wednesday Is the Perfect Time to Gather Your Girls For a Spa Day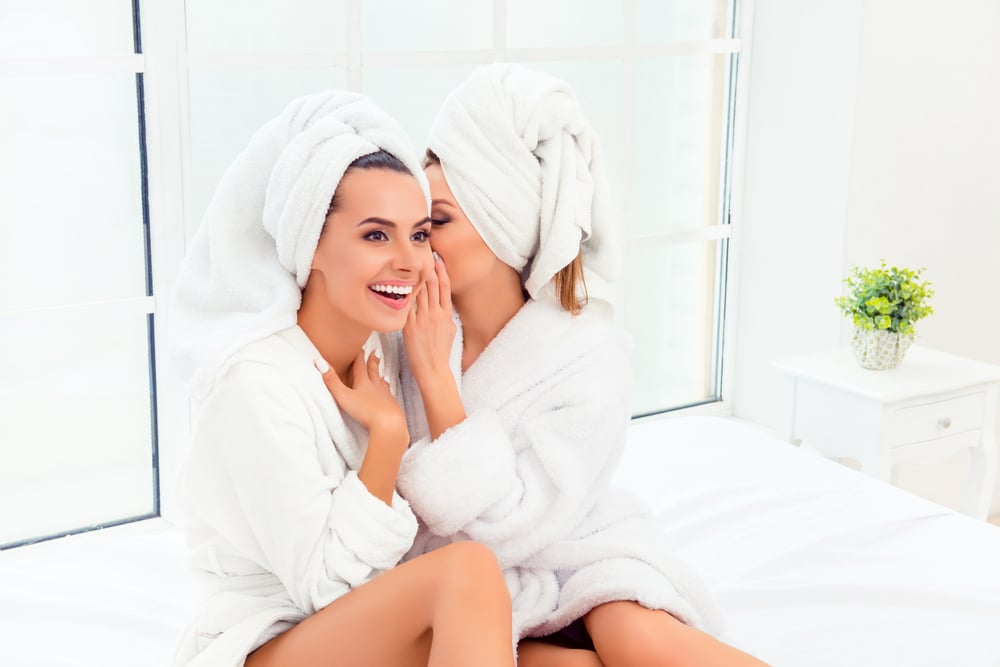 Many of us will only treat ourselves to a relaxing spa treatments on vacation or after months on end of hard work. But there's no need wait until you're on the brink of a breakdown to indulge in some pampering time.
Heavenly Spa in Dubai's Westin Al Habtoor City has a brilliant offer that won't have you questioning whether you deserve a reward for making it past humpday. Each Wednesday they have a deal that gets visitors a huge 50 percent off treatments and free use of the spa's facilities (sauna, steam room, Jacuzzi, pool and gym) afterwards too. Moms with kids in tow can drop them off at the Westin Kids Club for some much-needed 'me time' with relaxing views out to the stunning surrounding area (including glimpses of the Burj Khalifa) from the couple's treatment rooms.
There are 20 things on the menu to choose from as part of Wellness Wednesdays, available 9 a.m. to 9 p.m., including reflexology, facials, hammams and massages. I went for the latter and tried the Drizzle Deep Massage to relieve muscle tension. My therapist began by giving me a quick foot wash before I undressed and mounted the bed for nap time (a good massage always gets me relaxed enough to fall asleep in about 15 minutes, even when firm!).
It's one of the most divine-smelling treatments you could have, using pure Shea, cocoa and mango butters as a therapist works on knots deep into your bodily tissues. The melted concoction is supposed to help restore your achey limbs, thanks to the natural vitamins and fatty acids in Shea. It's also known for having anti-inflammatory properties, so it's a great moisturizer when you're feeling sore.
Guests can choose from Plum Chiffon or the Marshmallow Nourishing Shea Butter Melt when selecting their 50 or 80-minute massage (AED435/AED635).
Afterwards, I chilled out in the lounge with tea, dried fruit and nuts to reenergize and had to will myself not to squat there all evening so the staff could go home. I'm sure you will have to too.