So, we got you covered with the best eyeshadows [1] and lipsticks [2] for olive skin. So, now let's move on to getting you glowing like a goddess, with our pick of the best beauty highlighters.
Anastasia Beverly Hills - Glow Kit in Sun Dipped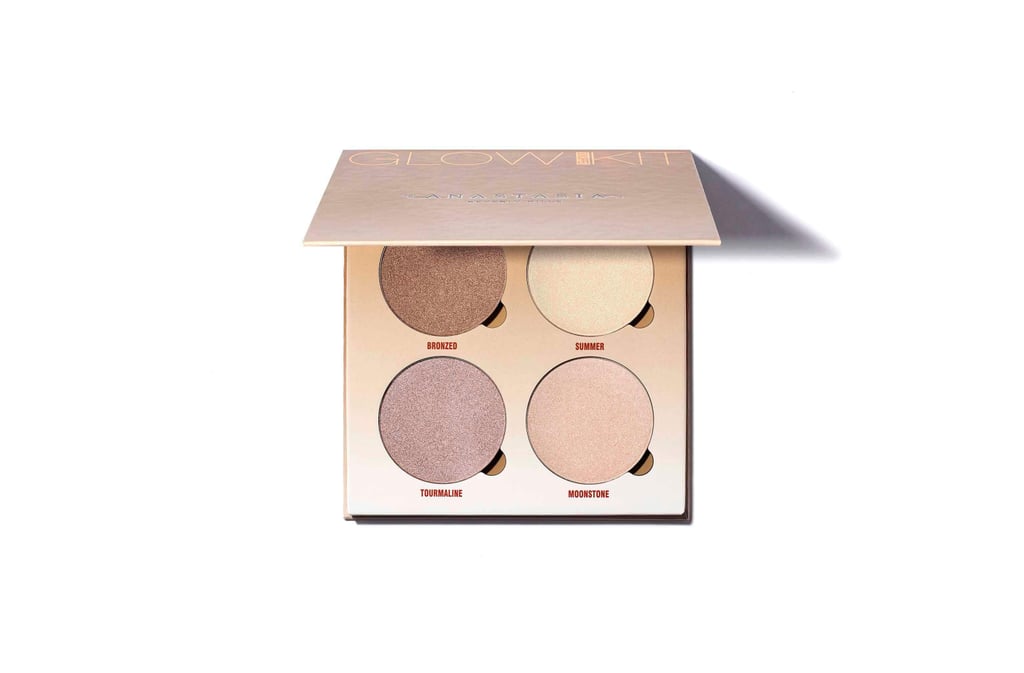 Anastasia's glow kits are not for the faint of heart and, sun dipped is no exception. For all the blinding highlight lovers out there, this is one you definitely want to snatch - the beautiful bronze and peach tones are perfect for accentuating your gorgeous skin tone.
Formula: Metallic Powder Highlighters
Price: AED231, click here [3] to buy yours
BECCA - BECCA x Khloé Kardashian & Malika Haqq Glow Letters
If the already adorable shapes haven't already won you over, then this shimmering bronze and glistening champagne highlight's lightweight texture just might. If you're looking for a subtle glow, dab your brush gently in the jar and apply to your cheeks as needed. If you're looking some an intense highlight, we recommend crushing up the letters and applying it as a powder highlight.
The Formula: Mini Baked Highlighters
The Price: AED90, click here [4] to buy yours
Benefit Cosmetics - Watt's Up! Highlighter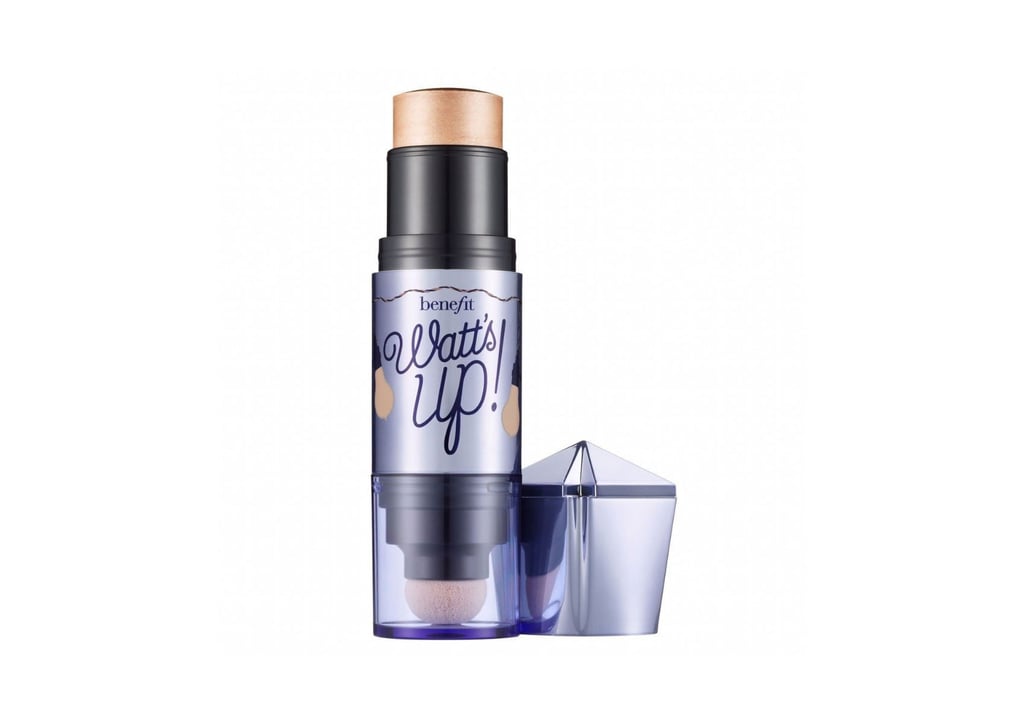 The stick applicator ensures for smooth application and leaves you a gorgeous, luminous shine. It's also very easy to use. All you need to do is glide on the highlight from the cream-filled end and use the blender, located on the opposite side and blend as needed. This highlighter is great for strobing and, the formula is ideal for those with dry skin.
The Formula: Cream to Powder Highlighter
The Price: AED156, click here [5] to buy yours
Fenty Beauty - Killawatt Freestyle Highlighter Duo In Mean Money / Hu$tla Baby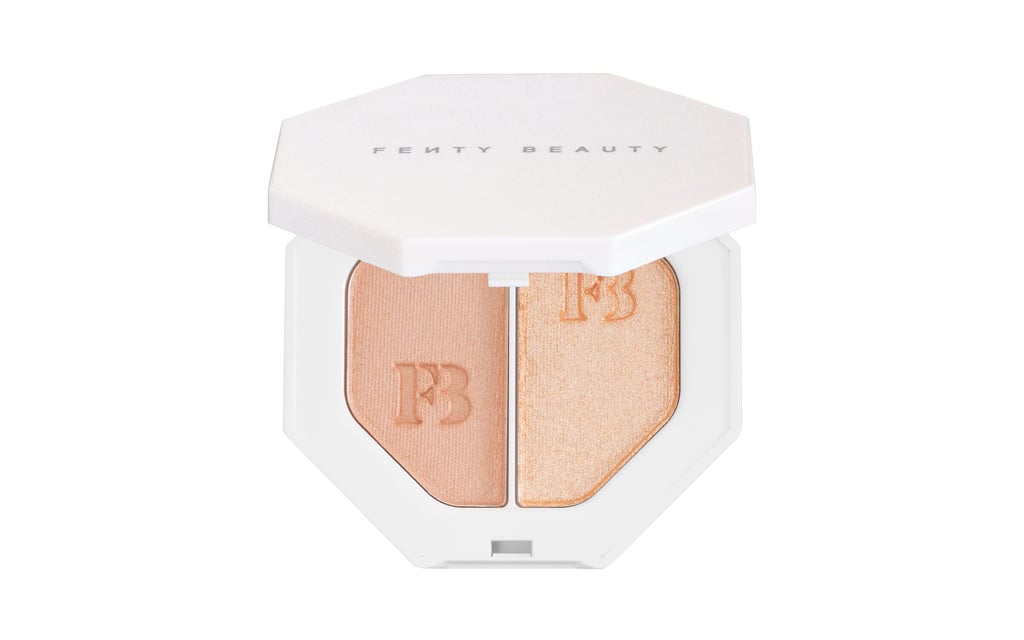 This highlighter has a longwear smooth formula, which helps it to melt into your skin with little to no effort. It's formula, which features both cream and powder is good for all skin types, as it does not dry out your skin or make it oily. Additionally, the highlighter's superfine shimmer pearls make your skin shine bright like a diamond (sorry, we just had to).
The Formula: Cream-Powder Highlighters
The Price: AED175, click here [6] to buy yours
NYX - Born To Glow Liquid Illuminator in Gleam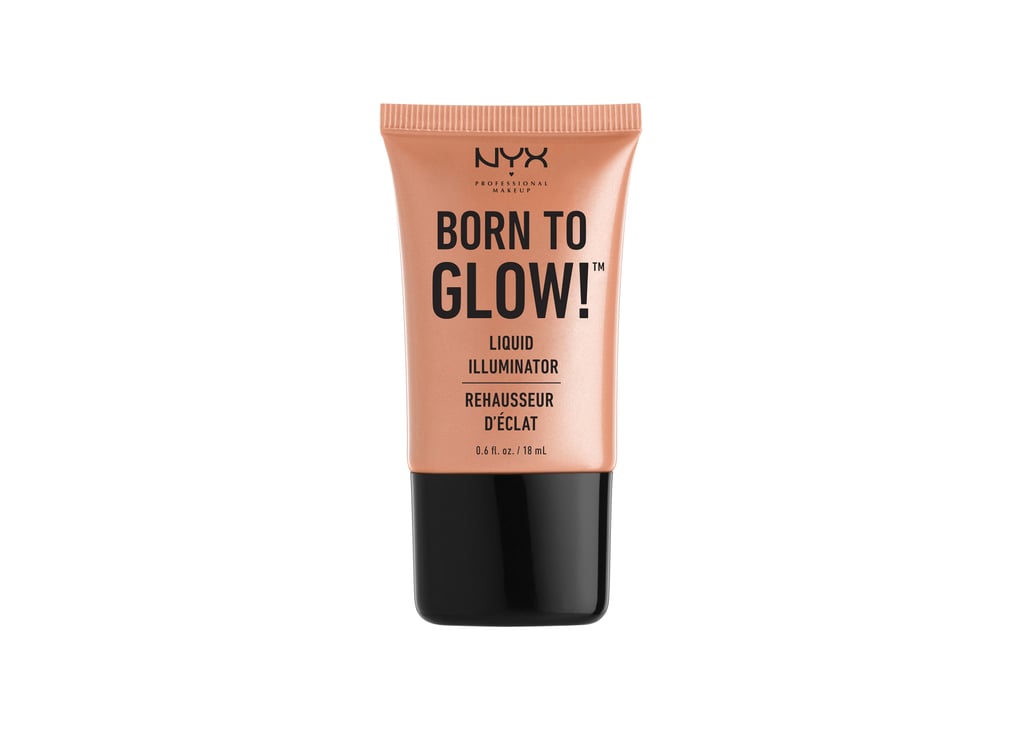 This golden pink liquid highlight will leave your skin looking naturally radiant, making it ideal for those looking for an added bit of glow. PS: it's liquid formula features hydrating agents making it ideal for those with dry skin. To get the most natural looking glow, apply it before your foundation.
The Formula: Liquid Highlighter
The Price: AED27.55, click here [7] to buy yours
Which of these highlighters are you most excited to try? Tweet us at @PopSugarME [8], letting us know.