How Do I Get a Tighter Jawline?
My Secret to a Tighter Jawline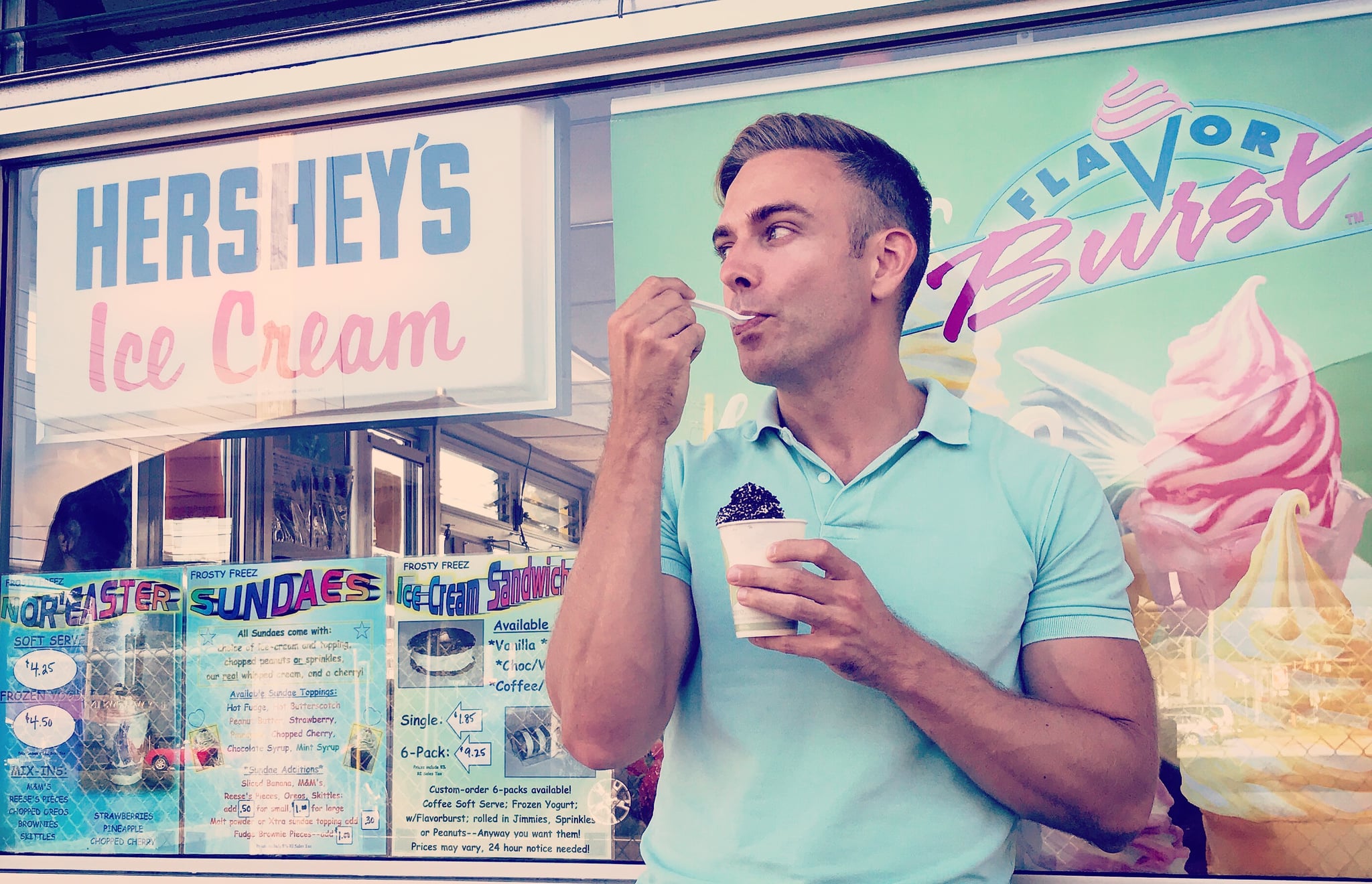 Image Source: POPSUGAR Photography / Matthew Rodrigues
I have an obsession with tight jawlines. Is that weird? I look at people with smooth, sculpted jawlines with a bit of envy. OK, a lot of envy. I'm not sure where it comes from. I'm guessing somewhere along the way, a neck cream advertisement made me feel like Jobba the Hut or maybe it was Leonardo DiCaprio in The Beach. My therapist will figure it out eventually.
A square and chiseled bone structure is, to me, truly the foundation for looking young and desirable. (Yea, that neck cream ad really did a number on me.) If the skin under the chin is tight and toned, then you are golden — even if you're in your golden years. Heck, look at Clint Eastwood or Jane Fonda. There are two people who have some wrinkles on their faces, but their jawlines are poppin' and it makes all the difference. Think about anyone who you find attractive, and I bet you a jar of La Mer eye cream that they will have a defined jawline.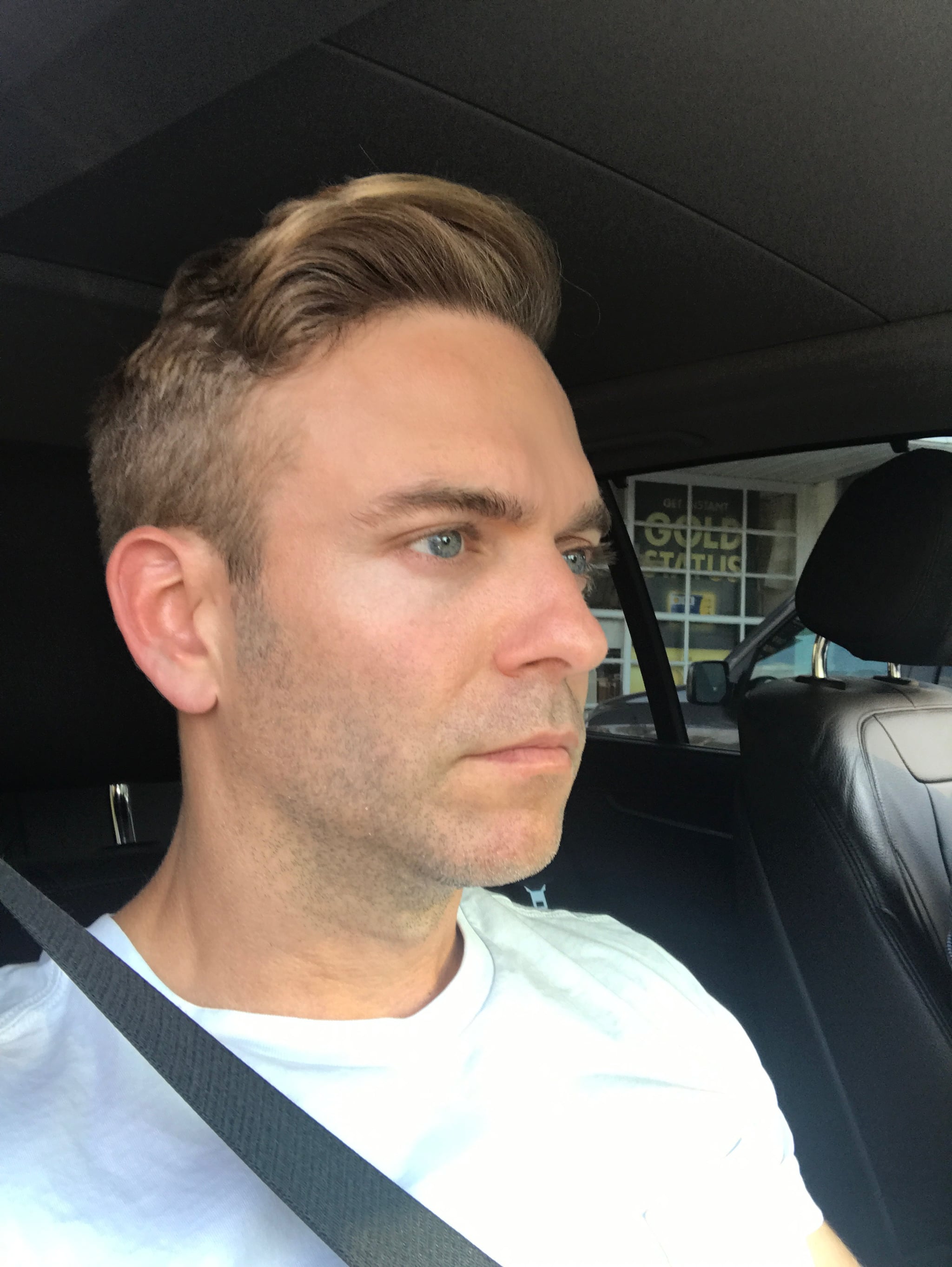 After seeing this photo I knew it was time to get a little tune up on my jawline.
Image Source: POPSUGAR Photography / Matthew Rodrigues
That's why when I first heard about Ultherapy from my most trusted skin advisor, Dr. Lisa Espinoza, and what it could do for my naturally rounder face and jawline I knew I had to have a treatment. Dr. E of La Chelé Medical Aesthetics in New Hope, PA is the only dermatologist I trust with my face. She's guided me through the world of Botox, fillers, and all my favorite facial treatments. That fact she spoke so highly about the treatment combined with both Kim Kardashian and Jennifer Aniston admitting publicly to using Ultherapy convinced me pretty quickly.
I was 28 when I decided I wanted to try it out. My theory is if you can cut mother nature off at the pass when you're younger, you'll be much better off then trying to play catch up later on. In fact, I felt so strongly about that statement that even though I didn't have a job at the time of my first treatment, I had no problem charging the $2,500 bill right on my credit card. The move was pretty insane and a tad stupid when I look back at it now.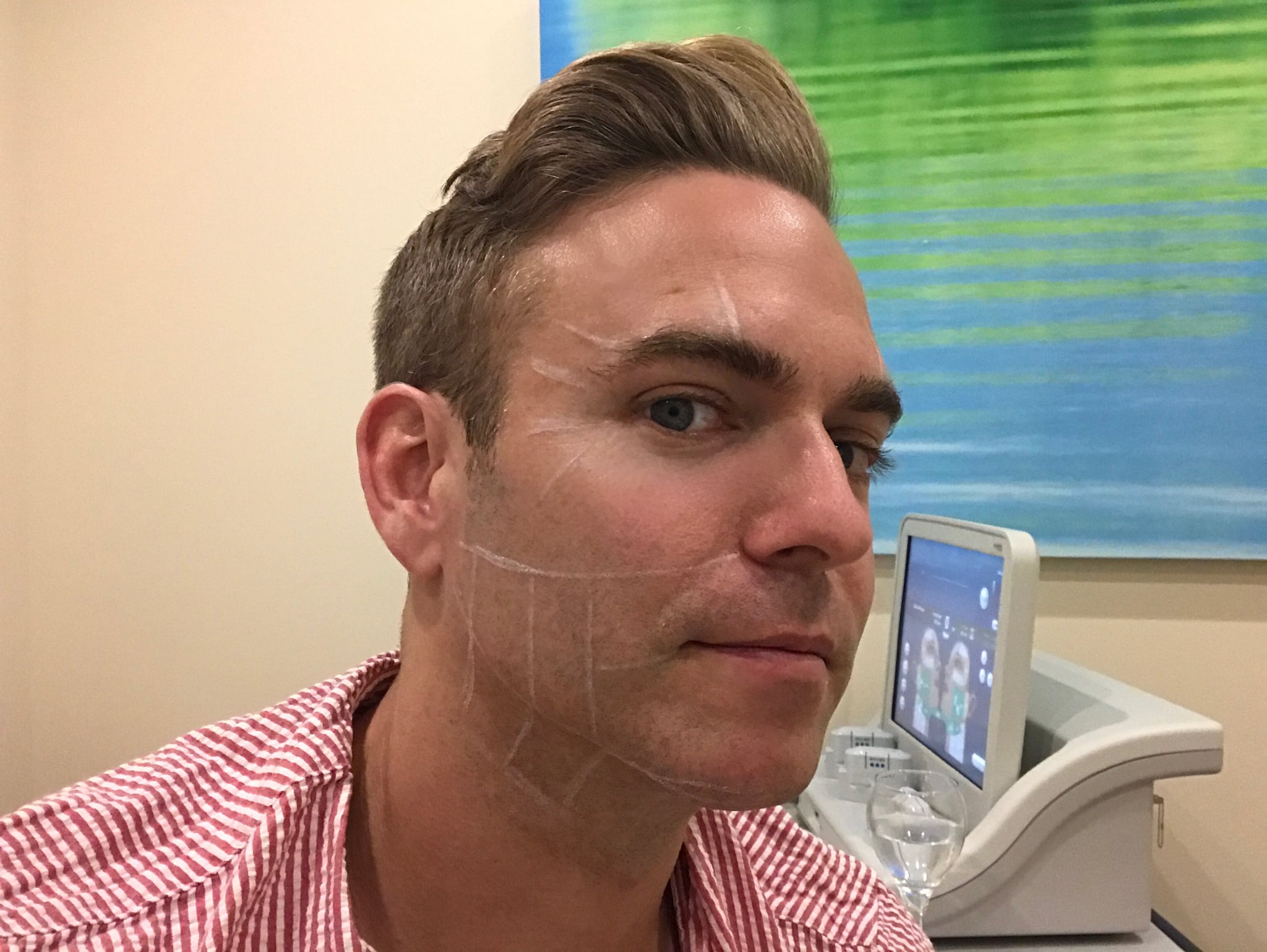 These temporary lines are drawn on the face to guide the doctor.
Image Source: POPSUGAR Photography / Matthew Rodrigues
I don't recommend going into debt over something so superficial but, damn, was I happy when I started to see the results. (I've since paid off that credit card debt, so we're all good.) And I know what you're thinking; did he just say $2,500? Yes, I did. It's not cheap but worth every penny. Over the years I've had four treatments to keep things looking good. I recently had another treatment after turning 35 and feeling like my jawline was starting to look a bit soft again. After six months I feel like I'm back on top, and I wanted to share. Here are all the details you should know before you reach out to your doctor.
Watch this video for a deeper look into what you can expect when getting Ultherapy. I apologize for my babbling while on the pain meds.
Image Source: POPSUGAR Photography / Matthew Rodrigues
How does Ultherapy work?
Ultherapy is a non-surgical, non-invasive procedure that uses ultrasound and the body's own natural healing process to lift, tone, and tighten loose skin. The procedure utilizes the energy of ultrasound to stimulate the deeper layers of the skin to produce collagen — including those typically addressed in a surgical facelift — without disturbing the surface of the skin.
Is there any downtime?
Occasionally there will be some slight bruising a day or two after, but otherwise you can walk out of the office and head to the Oscars if you really wanted to.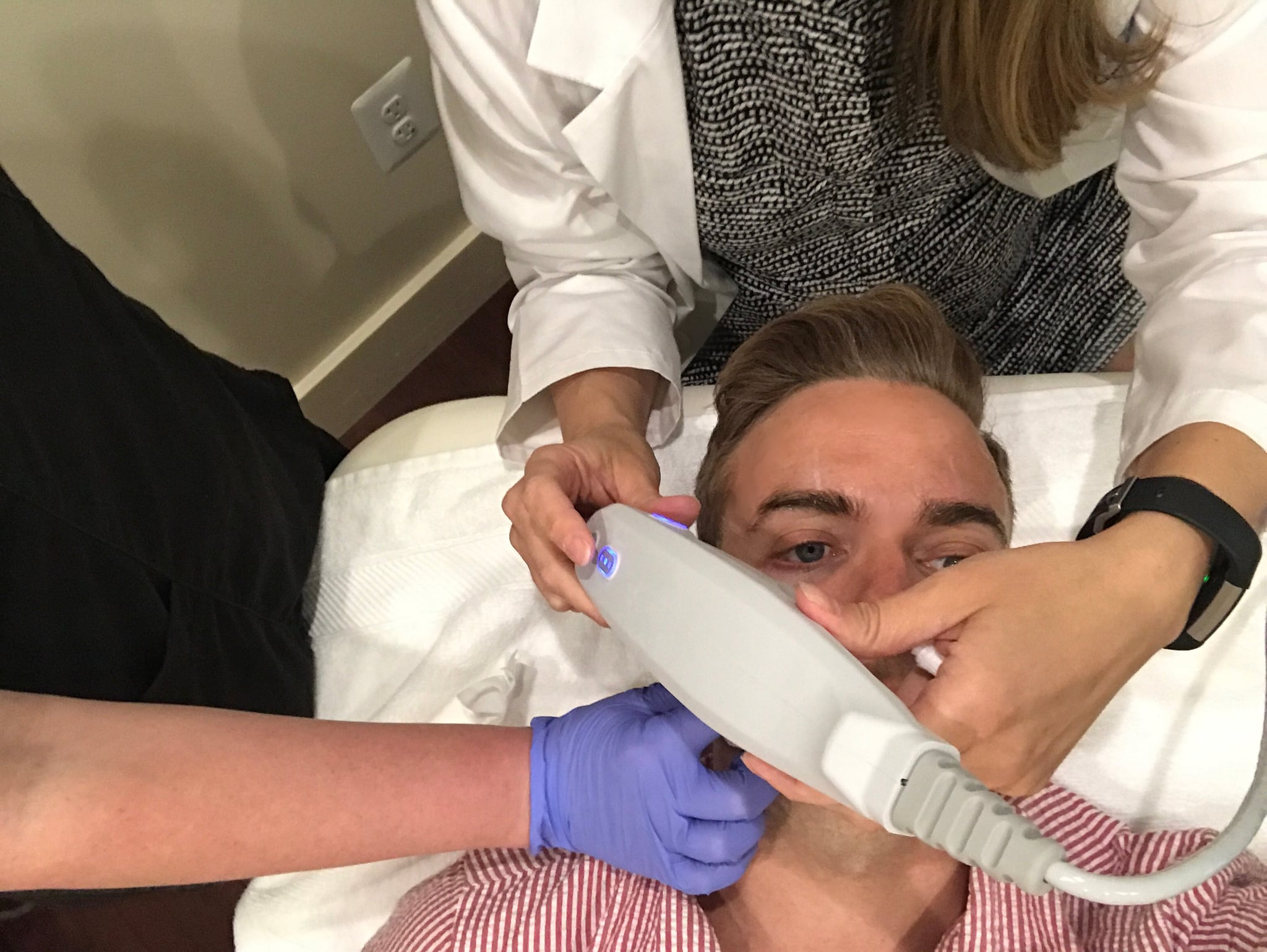 A picture of me during the procedure.
Image Source: POPSUGAR Photography / Matthew Rodrigues
How long before I see results?
I feel there is a small amount of skin tightening as soon as I walk out of the doctor's office however, it takes the body three to six months before you see the full effects.
Where can I use Ultherapy?
The FDA has approved usage on the entirety of the face, neck, décolletage, chest, sternum, and clavicle.
Five months after the procedure during Halloween I noticed a big difference in my jawline. Not to mention, a little rainbow glitter helps to make everything look better.
Image Source: POPSUGAR Photography / Matthew Rodrigues
Who is the ideal candidate?
Ultherapy is best for people who are looking for moderate skin tightening ie: slight sagging of the skin around the jawline, cheeks or neck area. It's a great refresher and perfect if you're trying to push back Father Time. If you have a large amount of excess skin from aging or dramatic weight loss, you will see small improvements, but a surgical procedure will give you a more dramatic result.
How many treatments do I need?
It really depends on how loose your skin is. Typically two to three treatments can do the job. I saw the most results from my first treatment, and I've followed up with a treatment roughly every year and a half to keep things tight.
How long does it last?
Results really vary depending on lots of factors such as weight gain, sun exposure, etc. I think of this treatment as a collagen bank account. The more you put into it, the longer and better the results will last. If I could afford it, I would do it twice a year.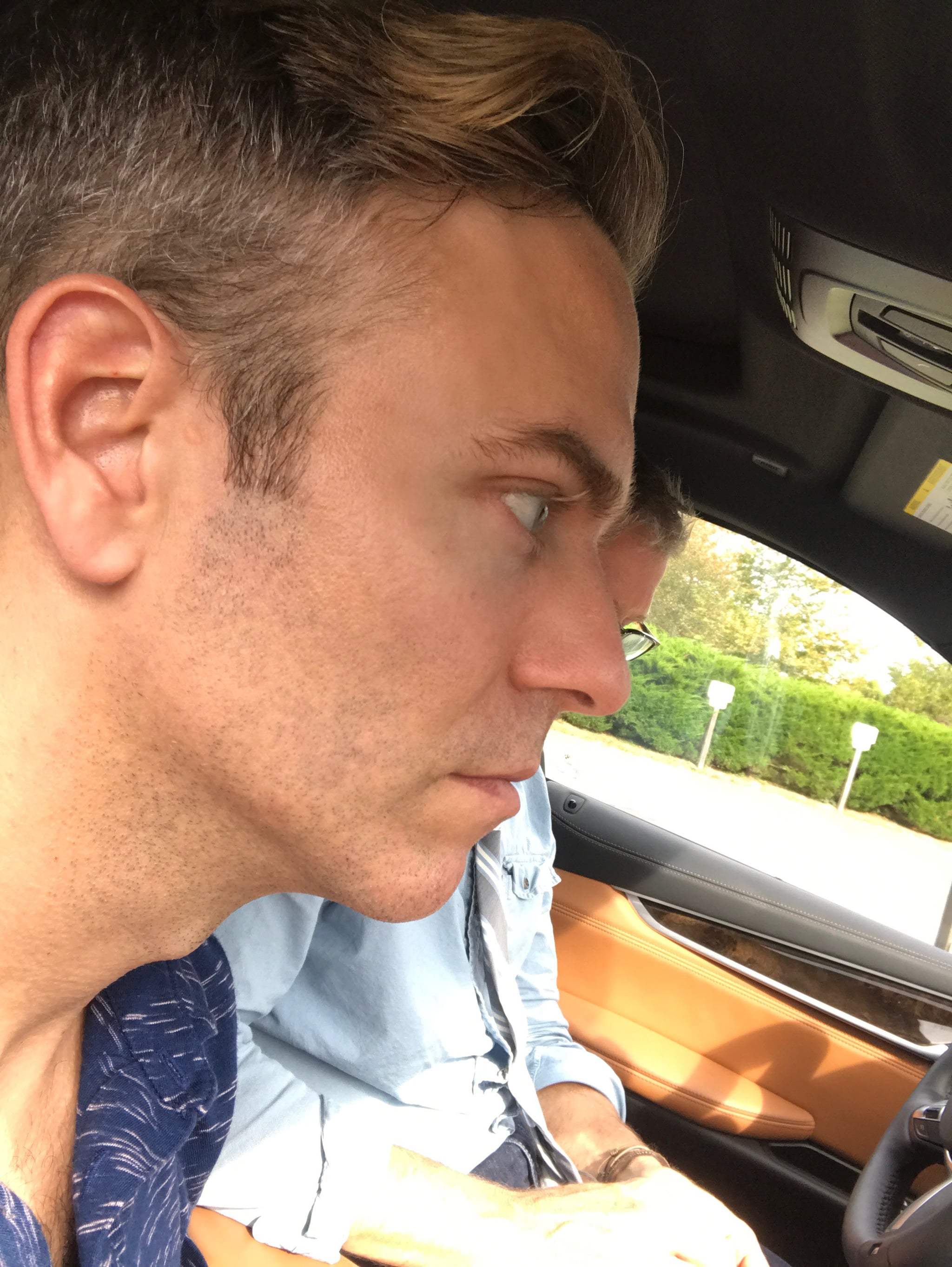 A more candid look at the results after 6 months.
Image Source: POPSUGAR Photography / Matthew Rodrigues
How much does Ultherapy cost?
One Ultherapy treatment can be anywhere from $2,500 to upwards of $5,000 depending on how many areas you have treated and where your doctor is located.
Is there any pain?
Unfortunately, yes, and it's very intense, but only during the procedure. The second the technician stops the pain is gone. On occasion some slight tenderness will occur around the treated areas a few days after. I highly recommend going to a doctor who can prescribe pain medication you can take before the procedure. This helps tremendously and prevents much of the pain. The last treatment I had I barely felt a thing. Make sure you take your prescribed medication 30-45 minutes beforehand so it has time to kick in.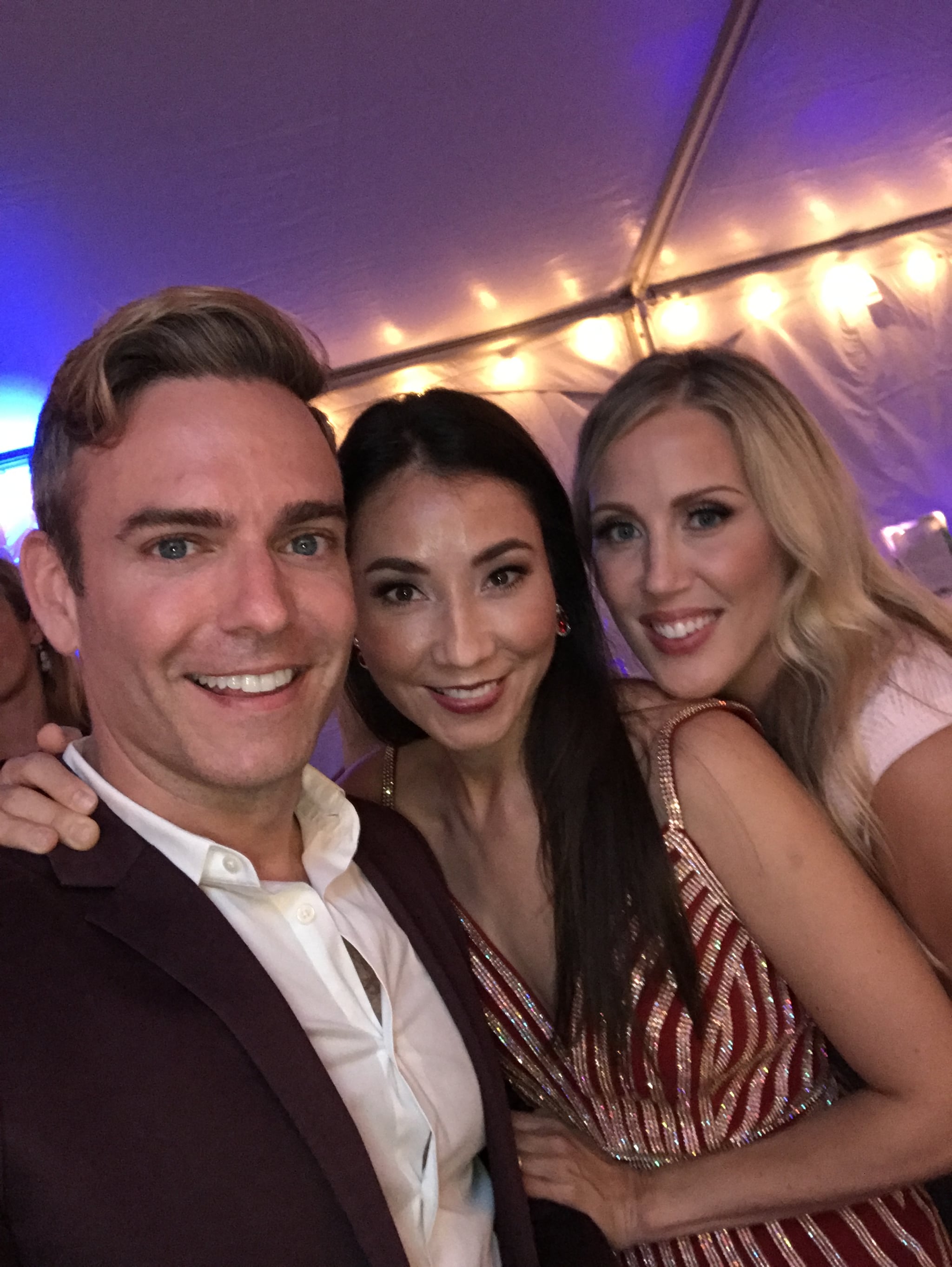 My jawline was on point as I celebrated the ten year anniversary of Dr. E's practice. (Pictured from right to left, the author, Dr. Espinoza, and J. Marie McCreesh, NP.)
Image Source: POPSUGAR Photography / Matthew Rodrigues
Image Source: POPSUGAR Photography / Matthew Rodrigues