How to Get Moschino's Fresh Fragrance in the Middle East
No, You Can't Clean Your House With Moschino's New Fragrance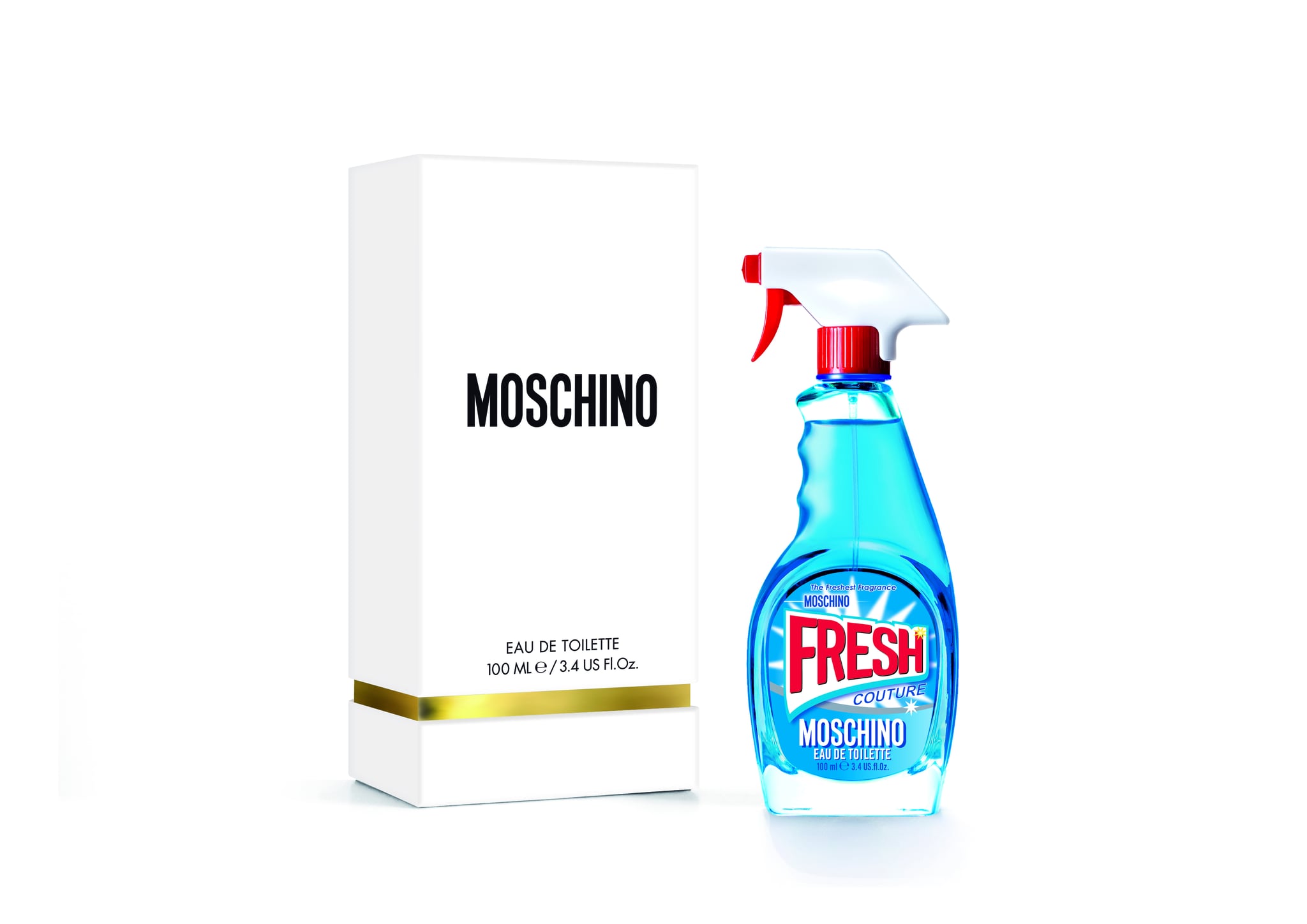 If you thought their fast food line was a look to shout about, there's more where that came from.
Moschino has recently branched out in a new direction; this time taking inspiration from something as boring as cleaning.
Their Fresh Couture fragrance comes in a transparent bottle, showing off a bright blue liquid most of us would associate with a household cleaning product.
Many would agree that something kept under the kitchen sink probably doesn't smell so good we'd want to spray it on our skin, but that's exactly why it's catching eyes.
The concept is to "juxtapose the most mundane and commonplace of all products… with something so precious", the brand says. "The juice of a luxury brand's fragrance."
Moschino continued: "Taking the iconography of a bottle that has no aspirational value and using it as the inspiration for a vessel to contain something so luxurious and haute couture, creates the ultimate dichotomy of high and low."
If clean freak Monica Geller was your favorite character on friends, this might be the perfume for you.