How to Protect Your Hair From the Summer Heat
If Your Hair is Suffering in the Summer Heat, Take This Beauty Blogger's Advice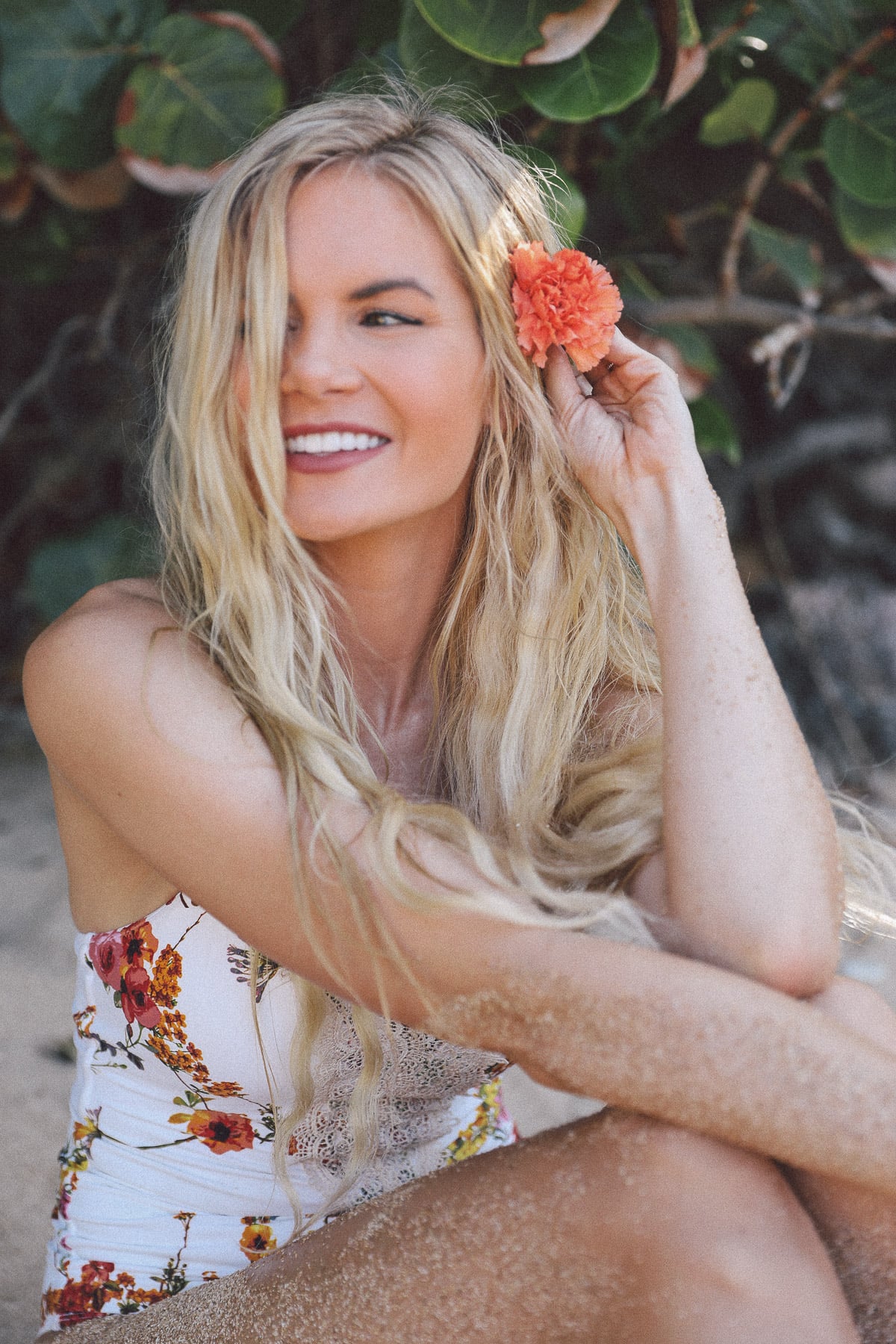 You'll be surprised at some of the things that can contribute to your tresses losing life in the hot weather, so Barefoot Blonde creator, Amber Fillerup Clark, told POPSUGAR Middle East some of her top tips for keeping her mane healthy and looking good during the summer months.
Read on for her best advice.
1. Put in a leave-in conditioner before taking a dip
"The best way to prevent damage from chlorine, saltwater and UV rays is to use some sort of leave-in conditioner when you're outside swimming. That way your hair absorbs the moisture from the conditioner more than the chlorine, salt water or sun rays."
2. Wear hats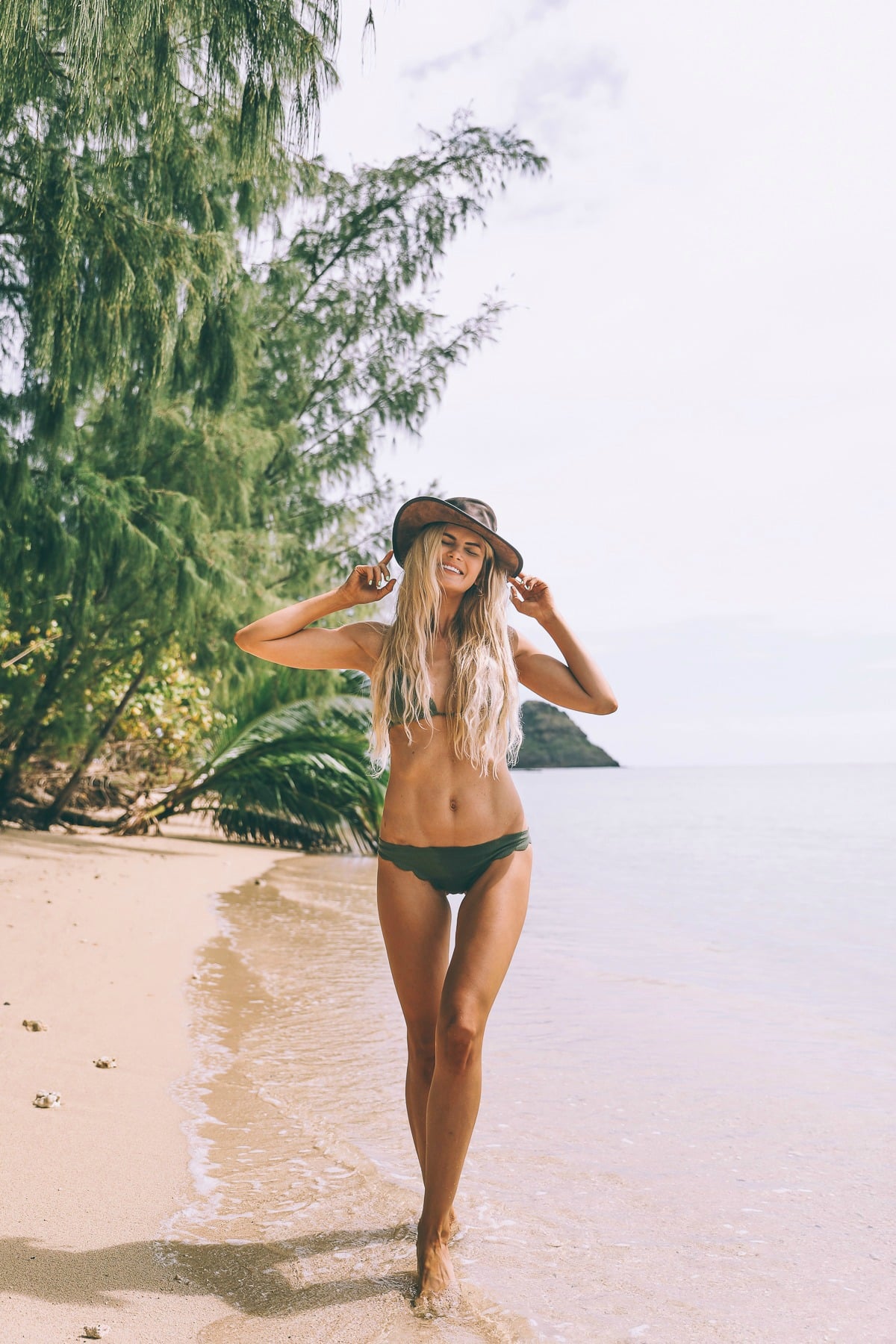 "This one is kind of obvious but I always forget to throw one on and it's probably the simplest and quickest solution when wanting to keep your hair healthy in the sun."
3. Use a spray for your hair that has SPF
"The UV rays from the sun can be hard on your hair. Since it's the summertime, we are all outside more often and getting way more sun exposure. You can also use a spray for your hair that has SPF in it. Ion has a really good sun protector you can spritz on your hair before you go out in the sun all day. It will really help keep your hair from drying out and it will keep it nice and soft."
4. Use a deep conditioner after you get out of the sun
"This is another thing I am very consistent with and have seen it help my hair tenfold. I do a deep conditioner at least once a week. I wash my hair in the shower like normal and rinse the shampoo with hot water. Then I get out, towel dry my hair and apply the deep conditioner. I go about my business for probably 20 minutes and then rinse with cool water in the sink. If you are in a rush it's better to do it in the shower for five minutes then not do it at all. Just make sure you rinse with as cool of water as you can handle. That will help seal the cuticle and keep all the good stuff inside. I swear by the Moroccanoil Restorative Hair Mask."
5. Braids for the windy beach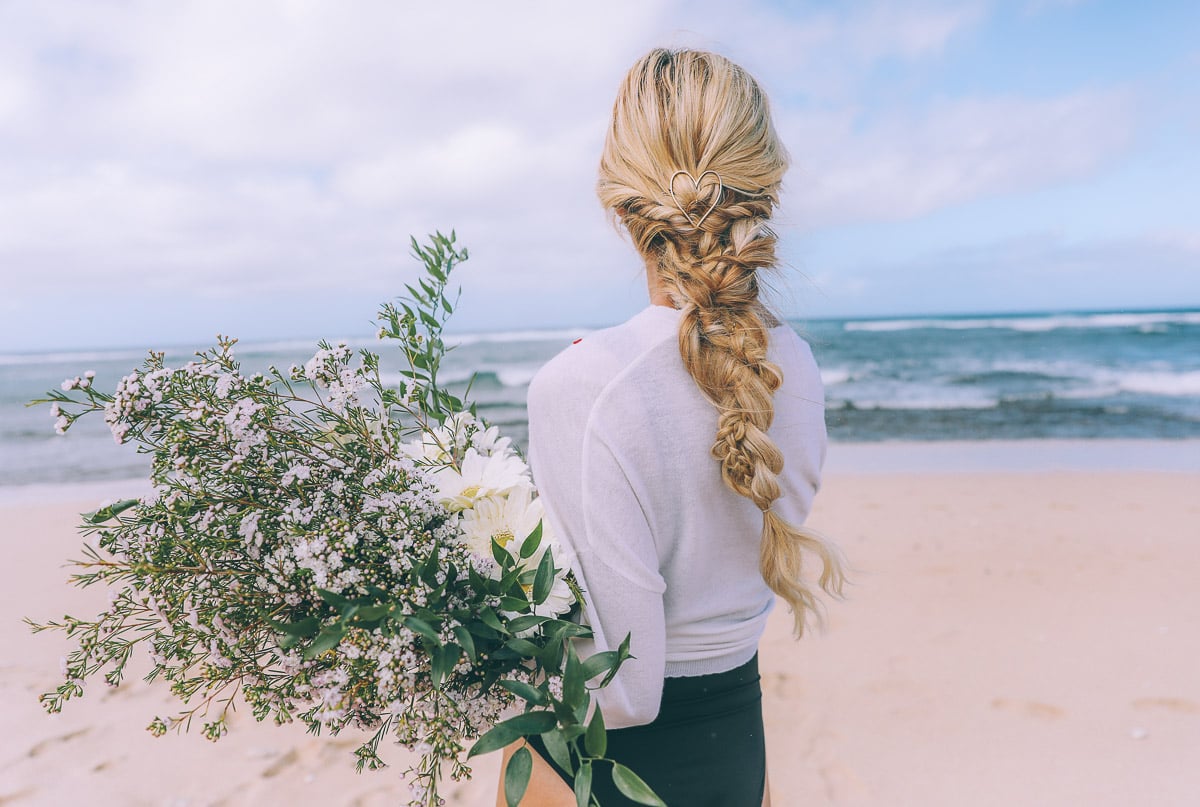 "Yes, the wind can damage your hair. I think the best way to protect your hair is to limit your exposure to the wind. I like to wear my hair in a braid on really windy days, that way my hair doesn't get as tangled."
6. Get your hair wet before getting in the pool
"Chlorine can dry out your hair significantly and cause damage. Your hair is like a sponge, so as soon as you get in it will soak up all the chlorine! I always recommend getting your hair wet in the shower or sink before hopping in a pool, that way your hair won't soak up as much chlorine."
7. Go a summer without heat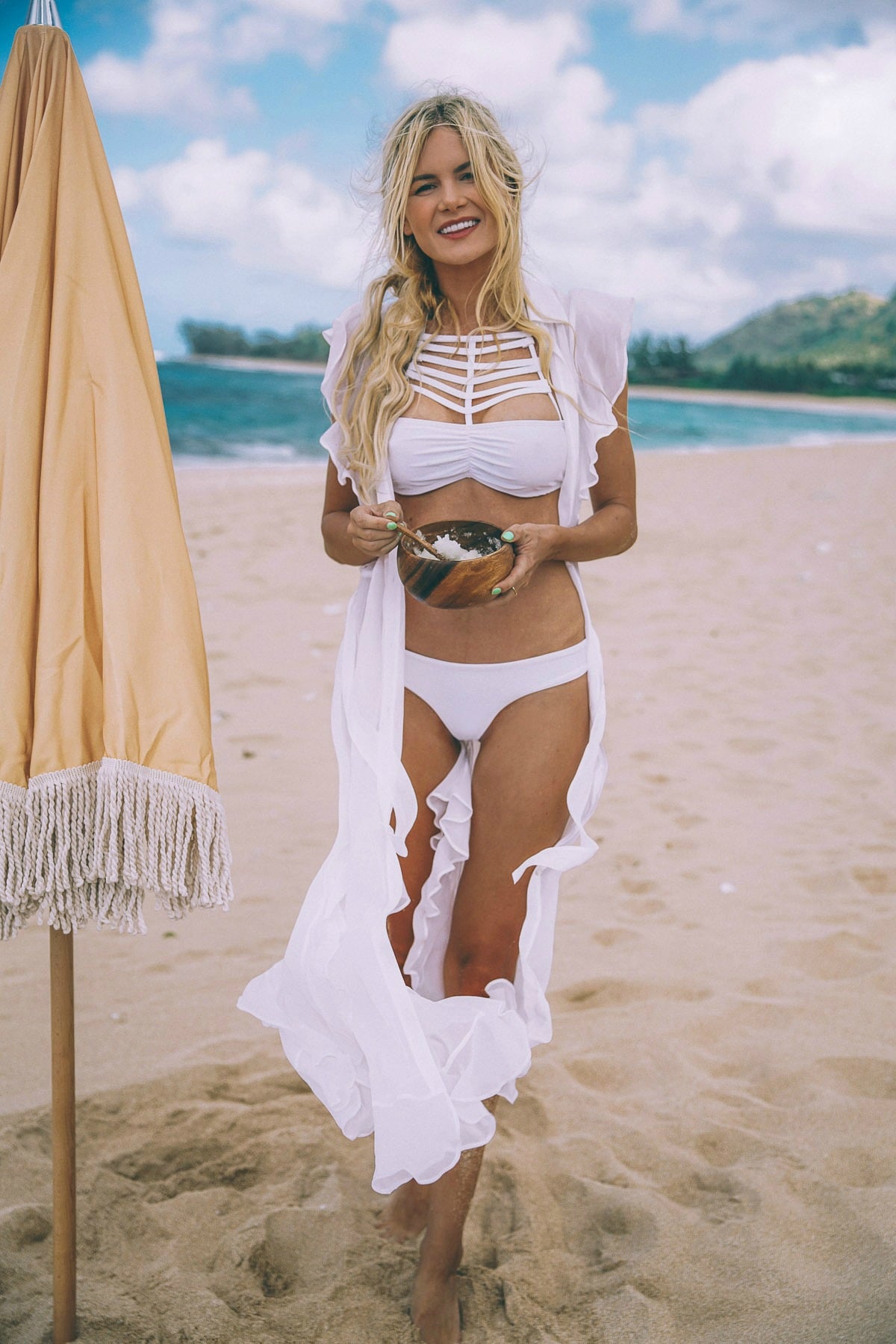 "This is a hard one! But a couple years ago my hair was so damaged and it was really horrible. I needed to do something drastic to make it healthy again, so I went an entire summer without blow drying, curling, etc. It was amazing, and the best results I have seen in trying to get my hair healthy! If you can't cut out all heat, maybe just tell yourself you won't blow dry all summer."