Huda Beauty Drops Obsession Eye Palettes & Lip Contour Sets
You'll Be Contouring Your Lips in a Whole New Way Thanks to Huda Beauty's Latest Release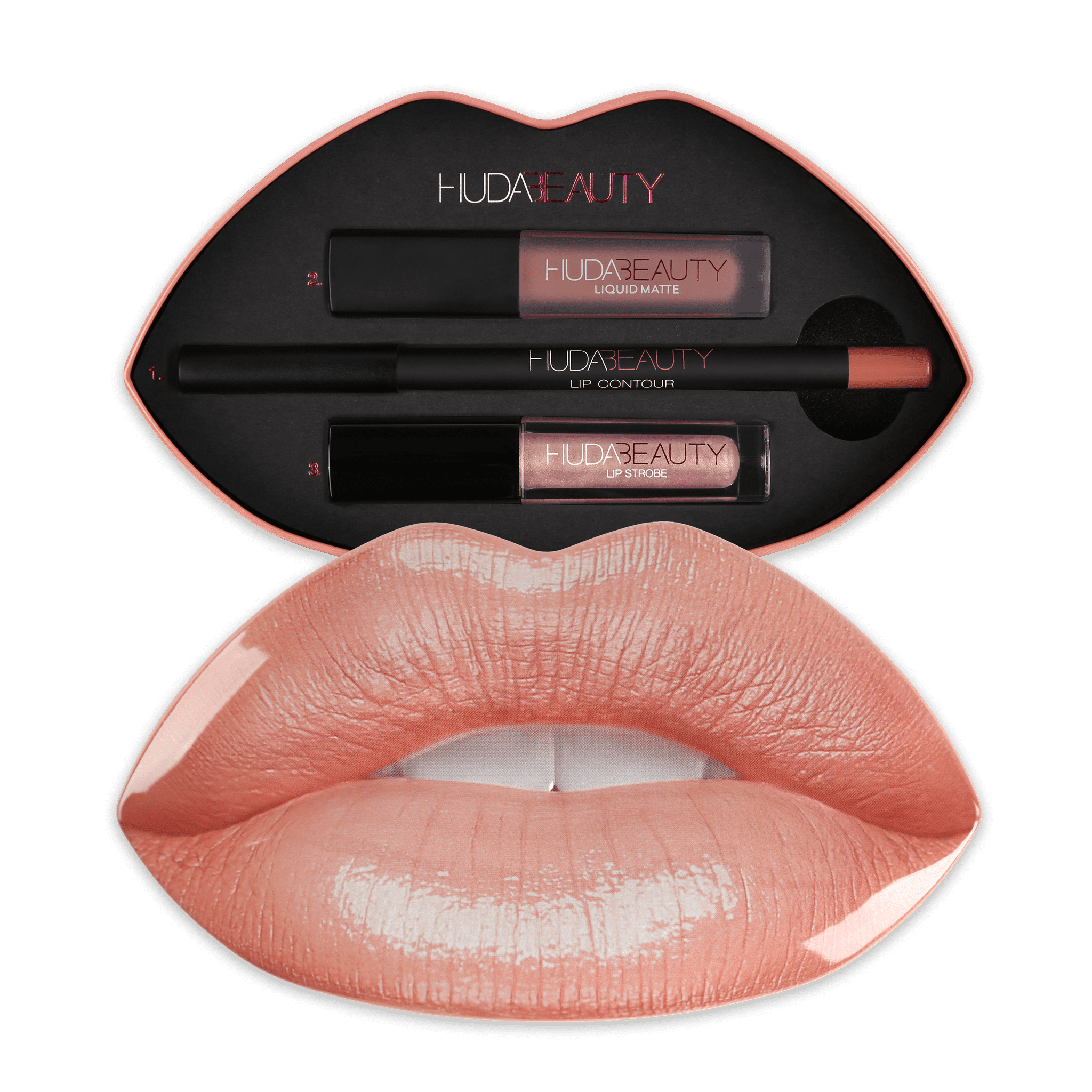 Hot on the heels of the release of her Winter Highlighter Palettes and Lip Strobe collections, Huda Kattan has released two more products to get us excited for the season. Under her Huda Beauty brand, the Dubai-based business woman has launched a set of Lip Contour Sets, which have the cutest packaging, plus handbag-sized eyeshadow palettes.
Bringing high shine to your contoured pout, the lip tins are unmistakably Huda's with her famous mouth inspiring the appearance of the case, which includes all you need to create an ombre effect. Each set includes a pencil to line the lips (fade the line towards the center), a Liquid Matte shade applied all over and wait 30 seconds before applying the Lip Strobe for that 3D effect. Blot excess gloss.
They come in four different packages, Trophy Wife & Shameless, Muse & Angelic, Bombshell & Ritzy, plus Trendsetter & Snobby.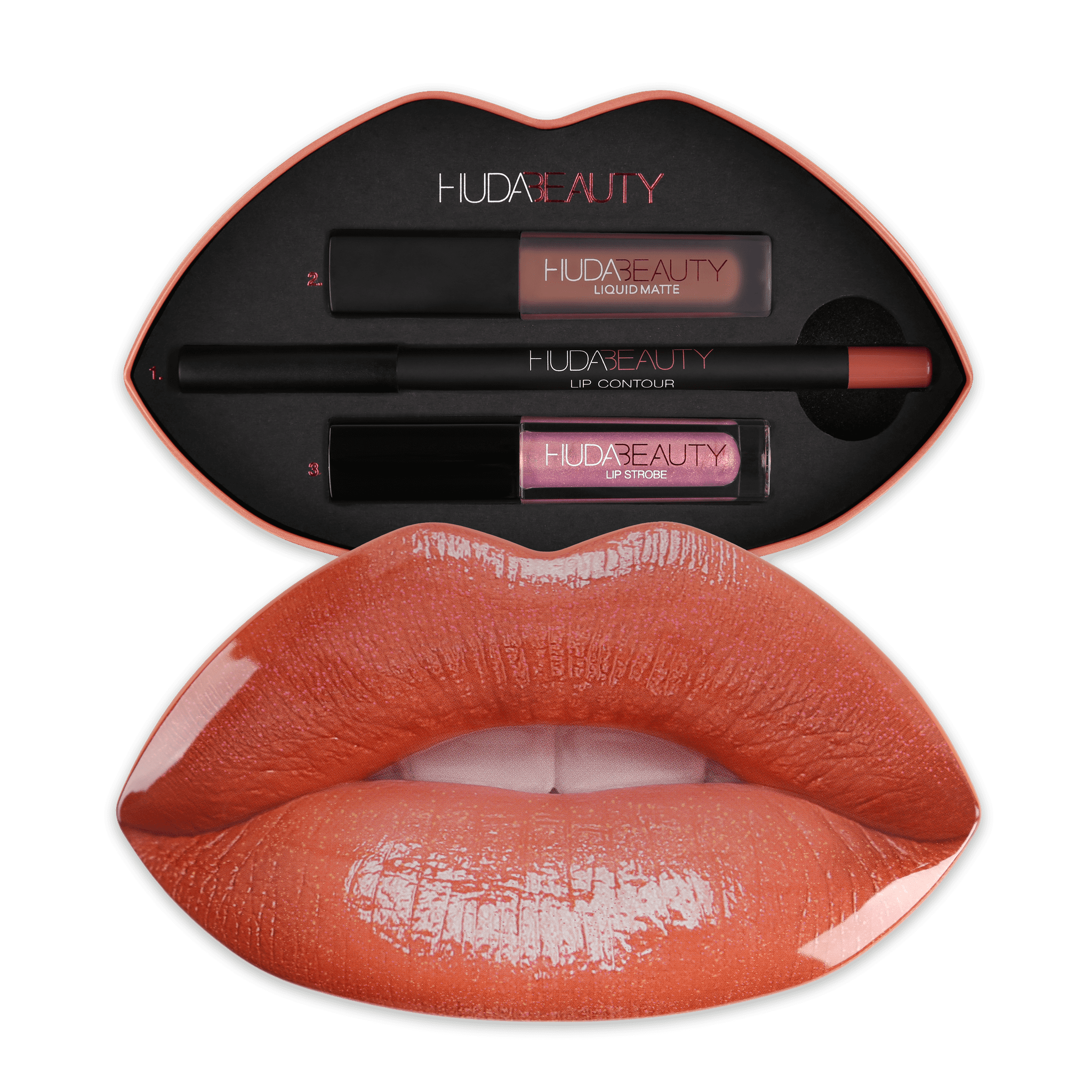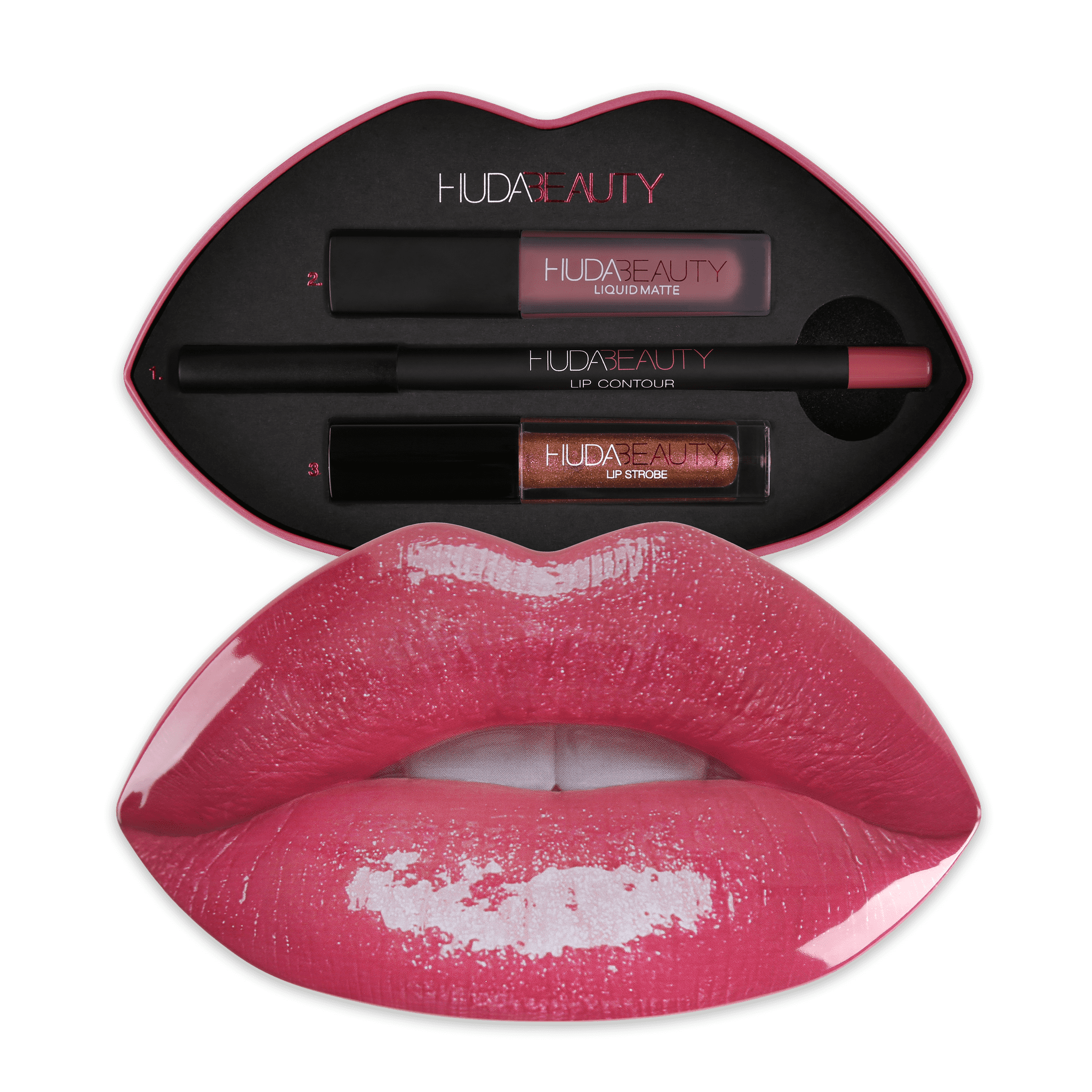 "I love these color combos because they are all super wearable," Huda says. "These sets make it so much easier and accessible for people to get that perfect lip contour and I love how the lip strobes give lips a sculpted and volumized look. And who doesn't love a mini product? They are so easy to throw into your clutch on a night out so you can quickly touch up for a perfect pout."
Get theM from at ShopHudaBeauty.com, Sephora, Harrods, Selfridges and Cultbeauty.com for AED135.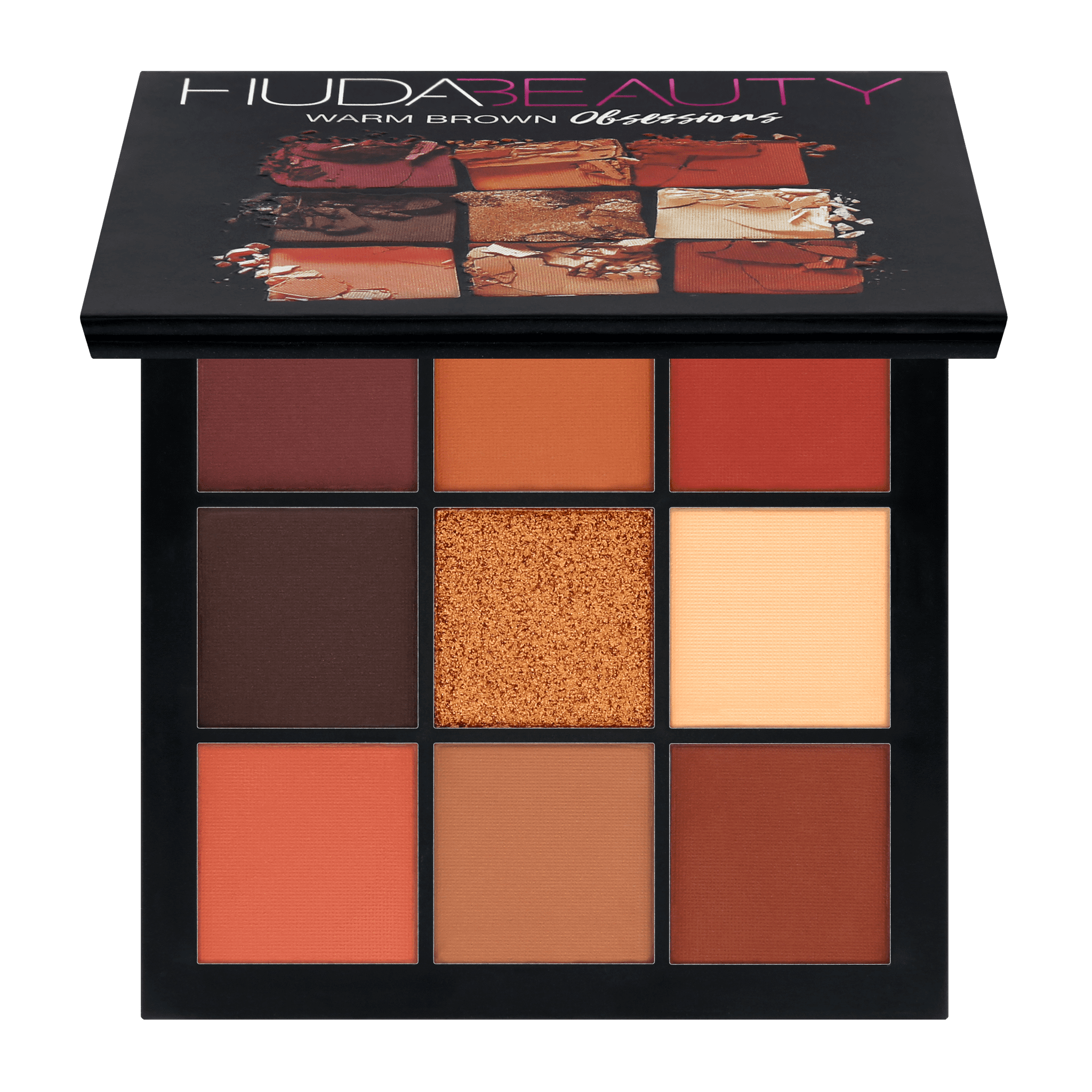 Then there's the Obsessions Eyeshadow Palettes designed to take you from a daytime to nighttime look. There are four different versions and each one contains various ratios of matte to shimmer pans; Warm Brown Obsessions (eight mattes and one shimmer), Mauve Obsessions (six mattes and three shimmers), Smokey Obsessions (four mattes and five shimmers), and Electric Obsessions (six mattes and three shimmers).
"These are really condensed eyeshadow palettes but you get so much product. I am obsessed with the Warm Brown and Mauve palettes. They are both full of the most gorgeous, buildable colors that take your look from day to night," Huda says. "The Smokey Obsessions is something that everyone needs to create everyday but more sultry looks. With the Electric palette, the colors are super bold but still really wearable as you can get some really beautiful, understated looks with really bright, colorful shades.
"I really wanted to give people the option to have fun with as many colors as possible without having to invest in individual shades. It was all about giving color junkies everything they need, in a compact, affordable way."
Grab yours from ShopHudaBeauty.com, Sephora, Harrods, Selfridges and Cultbeauty.com for AED135 each.