Huda Beauty Foreo UFO Mask Review
Huda Beauty Tried the World's First Smart Mask and Here's What She Really Thought
It saved the skin of Victoria Beckham's New York Fashion Week models recently and so ahead of it's release, we're dying to know if the Foreo UFO (Ur Future Obsession) is all it's cracked up to be.
The new device delivers all the benefits of a sheet mask (and then some!) in a matter of just 90 seconds and Huda Beauty boss, Huda Kattan is one of the first people in the world to get her hands on one.
Huda has done a full review of the item on her website and the Instagram video she shared got more than 1 million views in 24 hours, but we're breaking down the main outcome of her review.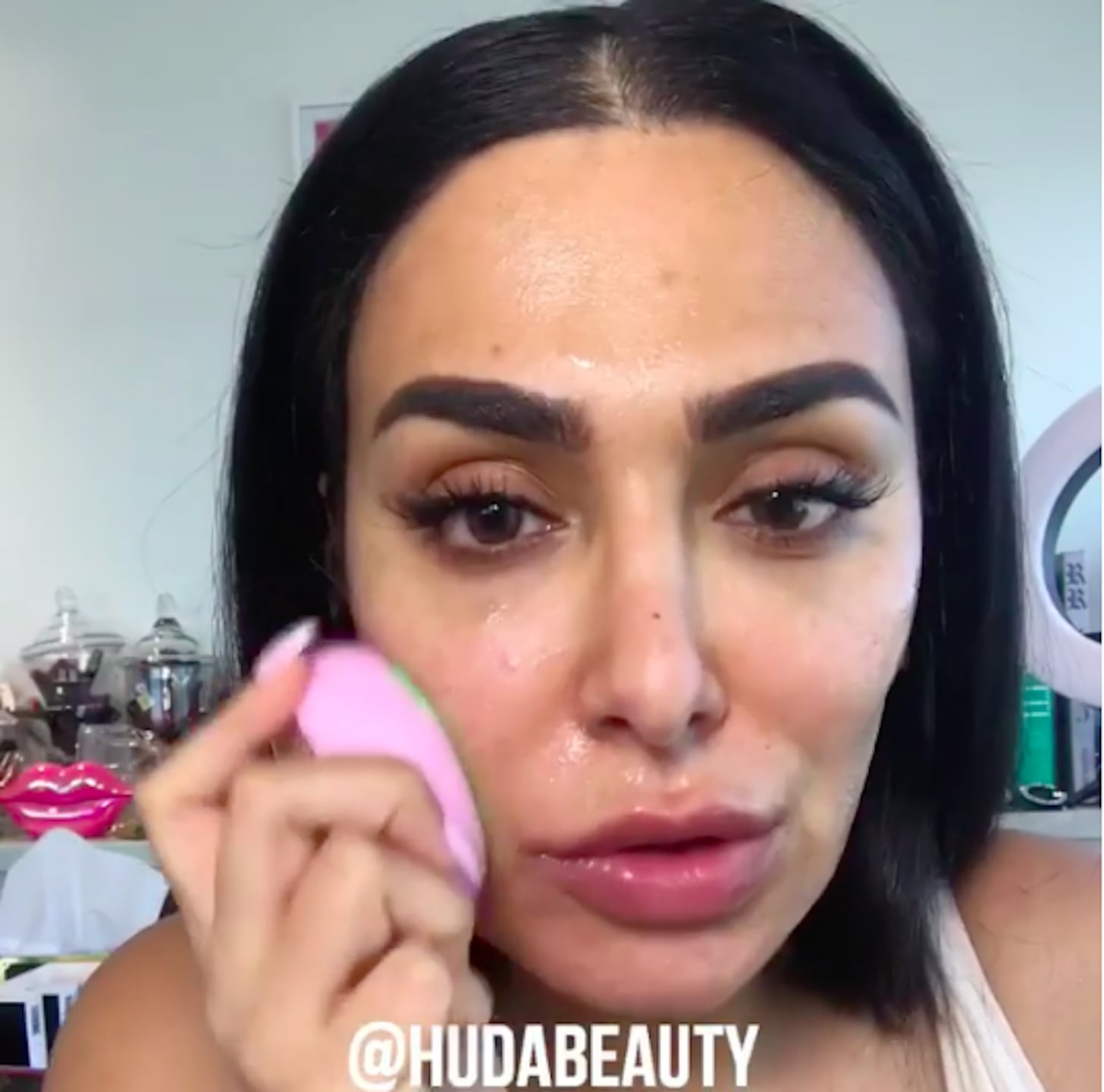 It's small enough to take around on-the-go
"I love the design! It's incredibly small for all the technology they've packed in, it looks sleek and the soft-touch pink silicone casing makes it easy to use."
You won't have to spend your evening indoors to treat your skin
"I think probably one of the hugest benefits is that this only takes 90 seconds. Everyone is always in a rush these days, and I think if we could all mask in the morning we would – the UFO definitely makes that possible."
She won't be ditching her favorite sheet masks
"I have to admit that I'm quite attached to some of my sheet masks, so this won't be a complete replacement for my current favs. Although I am tempted to try cutting a small circle out of my fav Tony Moly Snail Mask, smothering my face in the serum, and seeing how that works! I do wish you could use the device without the masks as well – I think the device is amazing, but I noticed that I did break out a little after, so I don't think these particular masks agreed with my skin.
"I had quite a lot of excess product on my face at the end, which was almost a too much to pat in like I would with other masks, so it was a bit messier than I expected it to be."
It's super hydrating and easy to clean
"After a few minutes of UFOing, my skin felt hydrated, and there was definitely a subtle glow to my skin. After you've masked, you just need to rinse the UFO and dry it – it's completely dust and waterproof so cleaning is really easy."
The price is reasonable
"There is an initial investment in this device, but it is incredibly innovative and the quality of Foreo products are second to none. The sheet masks themselves, (7 for $10), are very affordable considering most sheet masks are usually between $5 to $15 per mask."
Buy yours from the second week in April for $279 USD. Pre-order online.