Huda Beauty Liquid Matte Lipstick Bombshell Review
If You Haven't Bought This Life-Changing Lipstick Yet, You Need to Check Yourself ASAP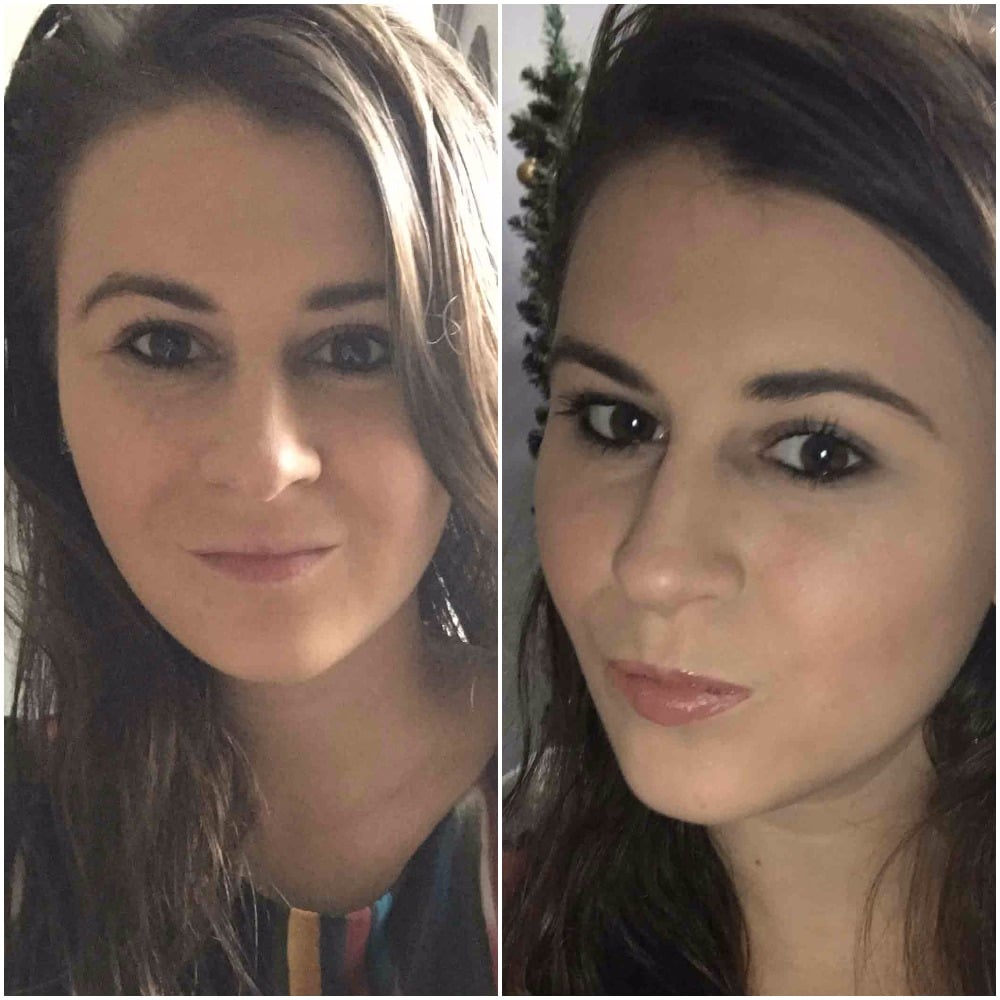 Look, when it comes to hitting the town on a Friday or Saturday night, I'm down to try pretty much anything and everything in the lipstick department — ranging from my go-to ruby-red shade to full-on black, depending on my mood. But when it comes to my day-to-day routine of commuting, writing, meetings, gym, and repeat, I opt for one practical, no-fuss lipstick in particular: Huda Beauty's Matte Liquid Lipstick in Bombshell ($20). And, no, I'm not playing around; everyone needs to own this.
As an admittedly half-assed beauty enthusiast (someone who needs to have the latest palette but can't be bothered to wake up a half-hour early to straighten her frizzball of hair more than once a week), Bombshell checks off all the boxes I need to consider it a makeup staple. I literally bought four of them just so I have one in all the bags I use throughout the week. I simply cannot be without my Bombshell.
My love affair with the hue first started when the beauty editorial assistant handed me a few matte tubes from Huda to try out. Full disclosure: I've always been a huge fan of natural pinks and nudes and already had a few brands that I was very loyal to . . . until I cracked open this slender tube of heaven right before a Friday happy hour.
If you're in the market for a new lipstick that's virtually no maintenance and still makes you look like a million bucks, this should hands down be your next purchase.
I'm not going to lie; at first I was a little taken aback by how thin the formula seemed, especially compared to the far-thicker lipsticks I was used to. But, surprisingly, I still only needed one coat of color to achieve the creamy look I wanted without having that weird I-put-on-way-too-much-lipstick aftertaste that we all know and hate. Plus, the brush is rounder than most at the tip, which means it goes on smooth and makes getting into tighter spaces a breeze.
Another gigantic selling point? It doesn't make your lips dry or cracked, even after walking in the cold to work and having an apple and coffee for breakfast on the way. Major brownie points. The most important point if you're slightly unorganized, like me: it doesn't flake off in clumps or give you the highly undesirable mid-2000s "I'm only wearing lip liner and nothing else" look that should be buried and forgotten somewhere far away, along with the rest of the atrocious trends from that decade. People don't forget, and if you're bad about reapplying every few hours (just like me), then this lipstick has your name on it, 100 percent.
I'm also happy to report that my perfect everyday hue (my precious Bombshell!) stood the test of time just a few weeks ago. It helped me flawlessly cover up a huge infection I got on my face from my Halloween costume, and, yes, it was just as gross as you'd expect. But after a coat or two of my go-to liquid matte, I was able to make it through the workday without scaring any kids. Thank gosh.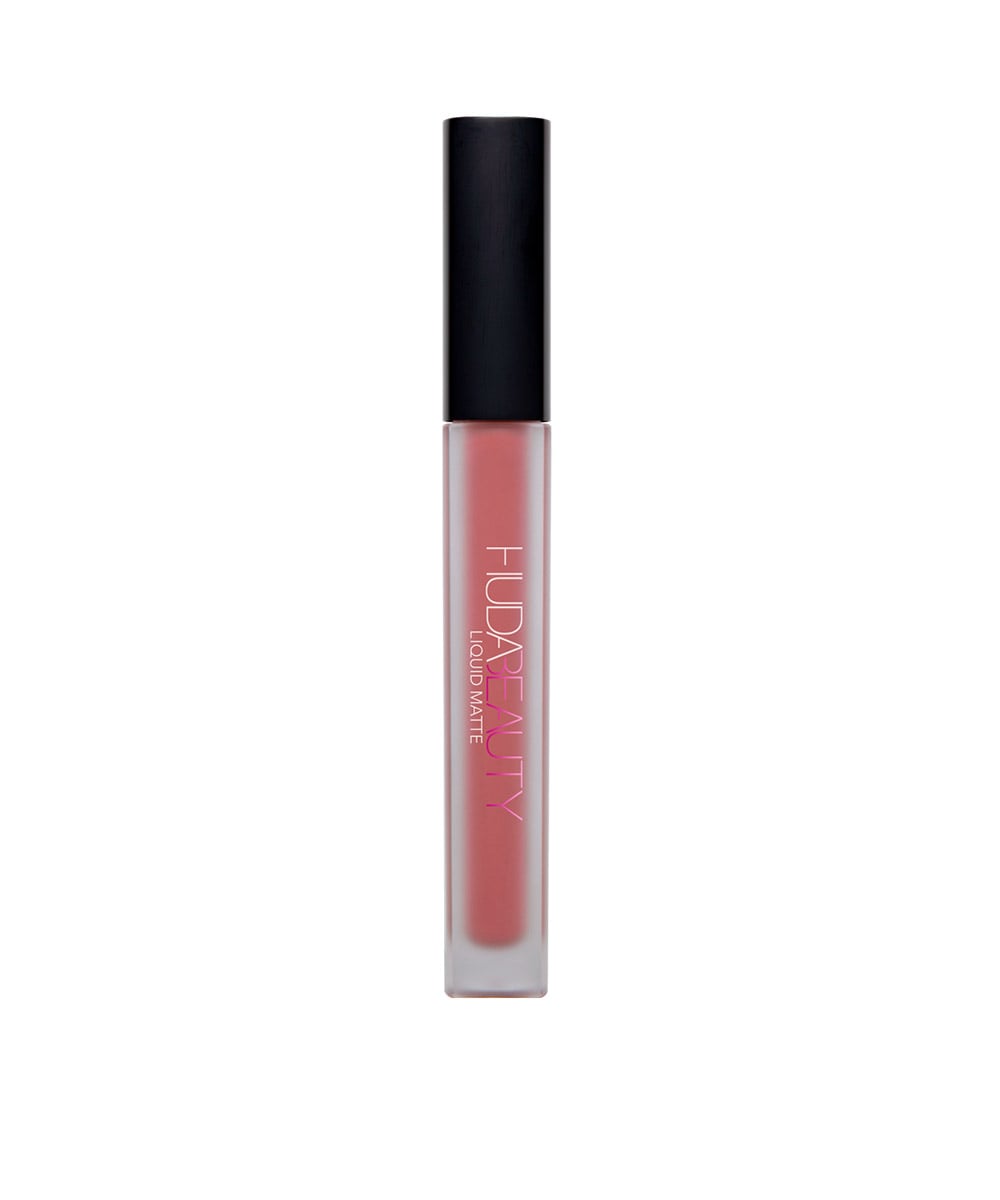 This particular shade also works wonders for women like myself who have extremely small lips, like my-upper-lip-barely-exists small lips. If you're in the same boat, going upstream without a paddle, then you very well know the struggle that is putting on your foundation, highlighter, and eye makeup only to be left wondering where in God's name your upper lip went. Unlike other shades (which sometimes look a little off and smudge super easily), Bombshell stays put and makes my lips seem bigger than they are without looking forced or fake.
Thanks to Huda Beauty's Matte Lipstick in Bombshell, the days of being called "One-Lipped Murph" are behind me. Just kidding — no one ever called me that — but if you're in the market for a new lipstick that's virtually no maintenance and still makes you look like a million bucks, this should hands down be your next purchase.
Image Source: POPSUGAR Photography / Murphy Moroney