Huda Beauty Rose Gold Remastered Review
I Tried the Huda Beauty Rose Gold Remastered Palette and Couldn't Be Happier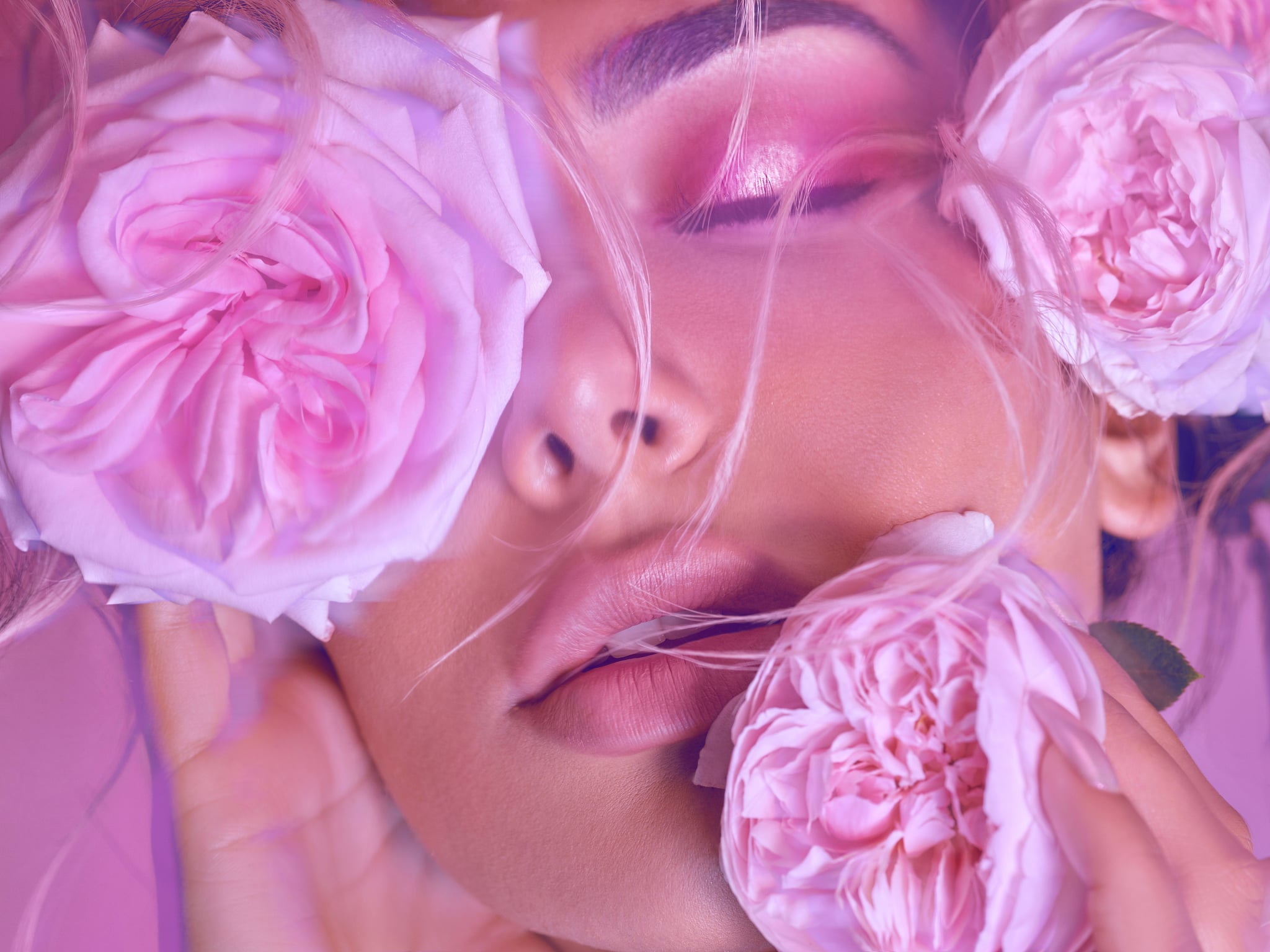 I think it's safe to say that Huda Beauty has outdone herself once again with the re-launch of the Rose Gold Textured Eyeshadow Palette. Not only is the newly-remastered palette beyond amazing (more about that later), but it's also a defining moment for the brand itself. It features a never-before-used cream-to-powder formula that glides like butter on your lids. In 18 jaw-dropping shades, they're pigmented and vivid enough to block the haters. I was able to try it out ahead of its launch at Sephora on May 22.

Here's what I thought:

I'm a sucker for pretty packaging when it comes to makeup or skincare products, so naturally when I first laid eyes on it, I was hooked. When I took the palette out of its rose gold box, I noticed that Huda's makeup on the lid changed in the light when I moved it around. It seemed as if her entire look was matte and natural and but in a different light, she looked like the rose gold goddess of our dreams, giving a strong indication of what was to come. Also, the palette has a pretty decent sized mirror which I liked since most have ones that are too small.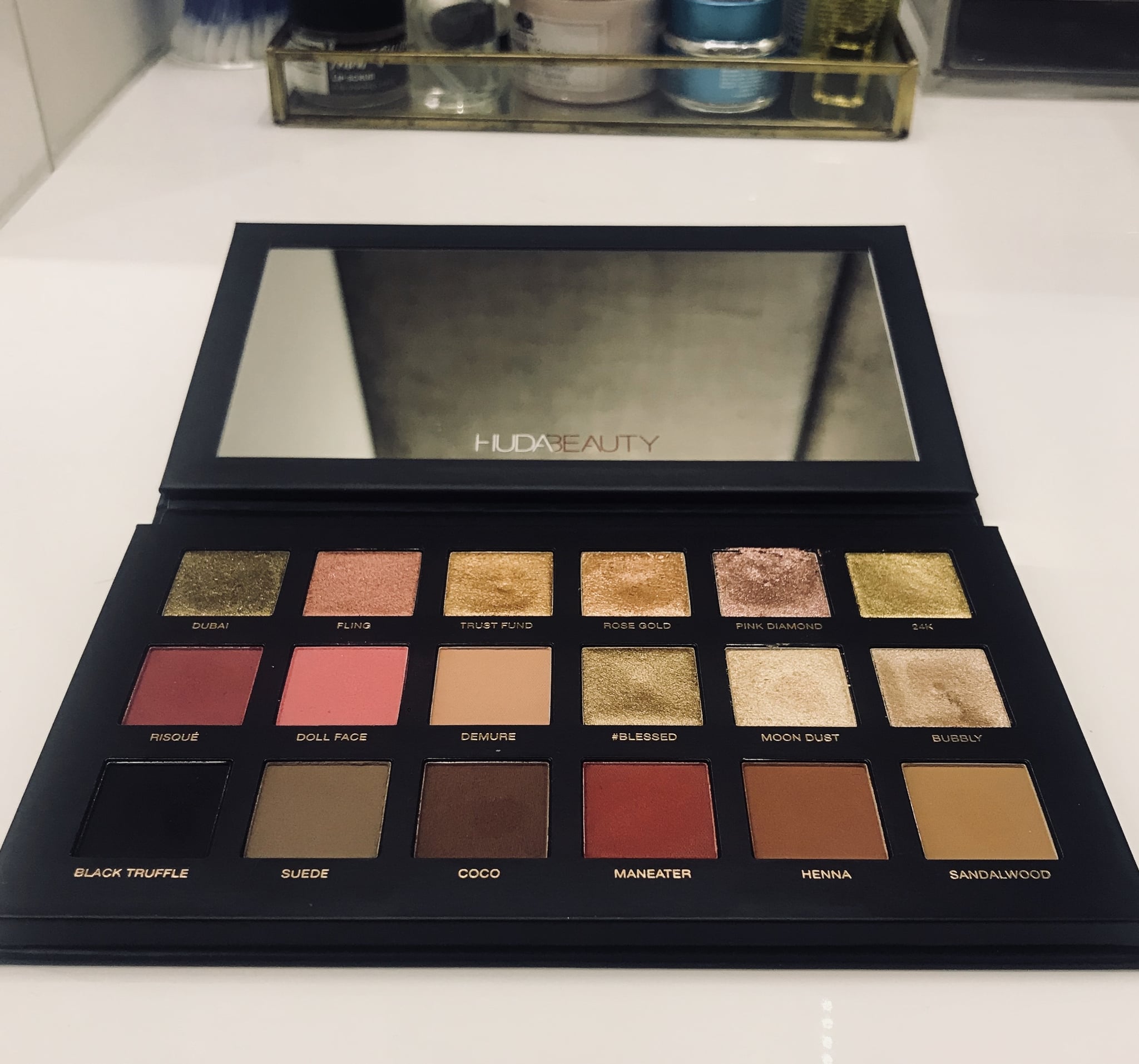 I fell in love with the textures immediately upon swatching them. The cool thing about the new formula of these shadows is that they're so weightless, it doesn't feel like you're piling on product just to see the real color. I went straight for the Pink Diamond shade, which as Huda describes, is "a soft metallic pink with a hint of silver". There are eight matte shades, eight melted metal shades, a pressed pearl (that doubles up as a highlighter), plus one wet and dry shade for a sultry smokey eye and dramatic winged-liner. I found that other matte shades like Henna and Coco can also be used as more subtle eyeliner looks, all you need is a winged liner-appropriate brush and a drop of water. Because the new formula is talc-free, I did not see ANY fallout from the colors I tested, including the glittery ones. That's a huge win when it comes to glitter-based shadows because, they're either too gritty and feel uncomfortable on the skin or, the pigment just ends up trailing on the rest of your face which is not #flawless.

My personal favorites from the palette have to be Pink Diamond, Dubai, Suede and Bubbly for the perfect glitzy golden and pink smokey eye.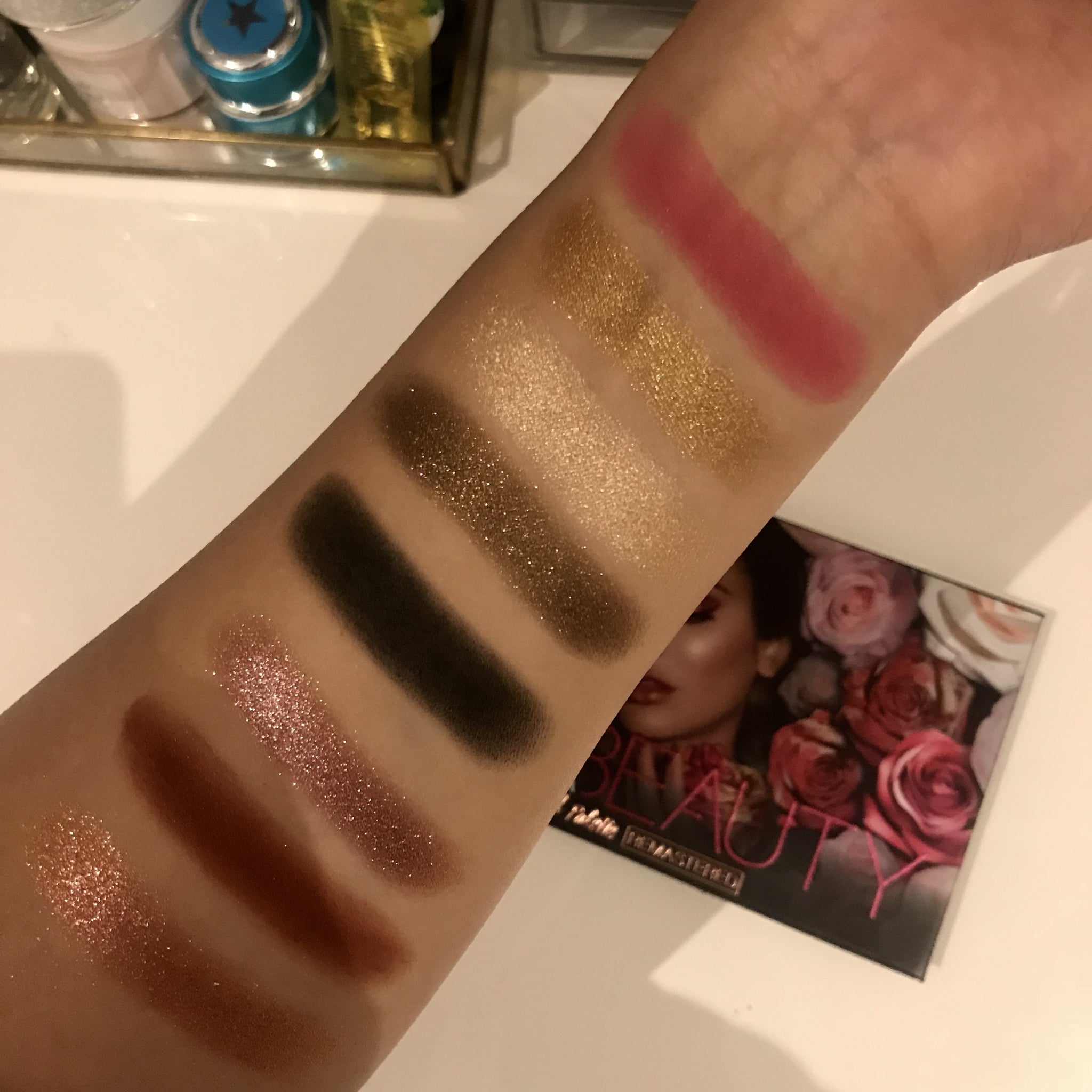 Huda Beauty as a brand has grown significantly, not only across the Middle East, but globally as well. The re-launch of this palette is a key example of Huda's desire to bring only the best for her fans whose feedback she takes feedback very seriously. To have taken a bestselling product off the shelves and back to square one was definitely a risky move but nevertheless, she managed to cater the need for intensely pigmented and long-lasting finishes. Trust me, they don't budge once they're on. The palette retails for AED263 and is available in-store or at Sephora.com and ShopHudaBeauty.com.
Image Source: Saadia Khan