Huda Kattan On Why She Was Nervous to Go Makeup-Free
Every Girl Can Relate to the 1 Thing That Makes Huda Kattan Nervous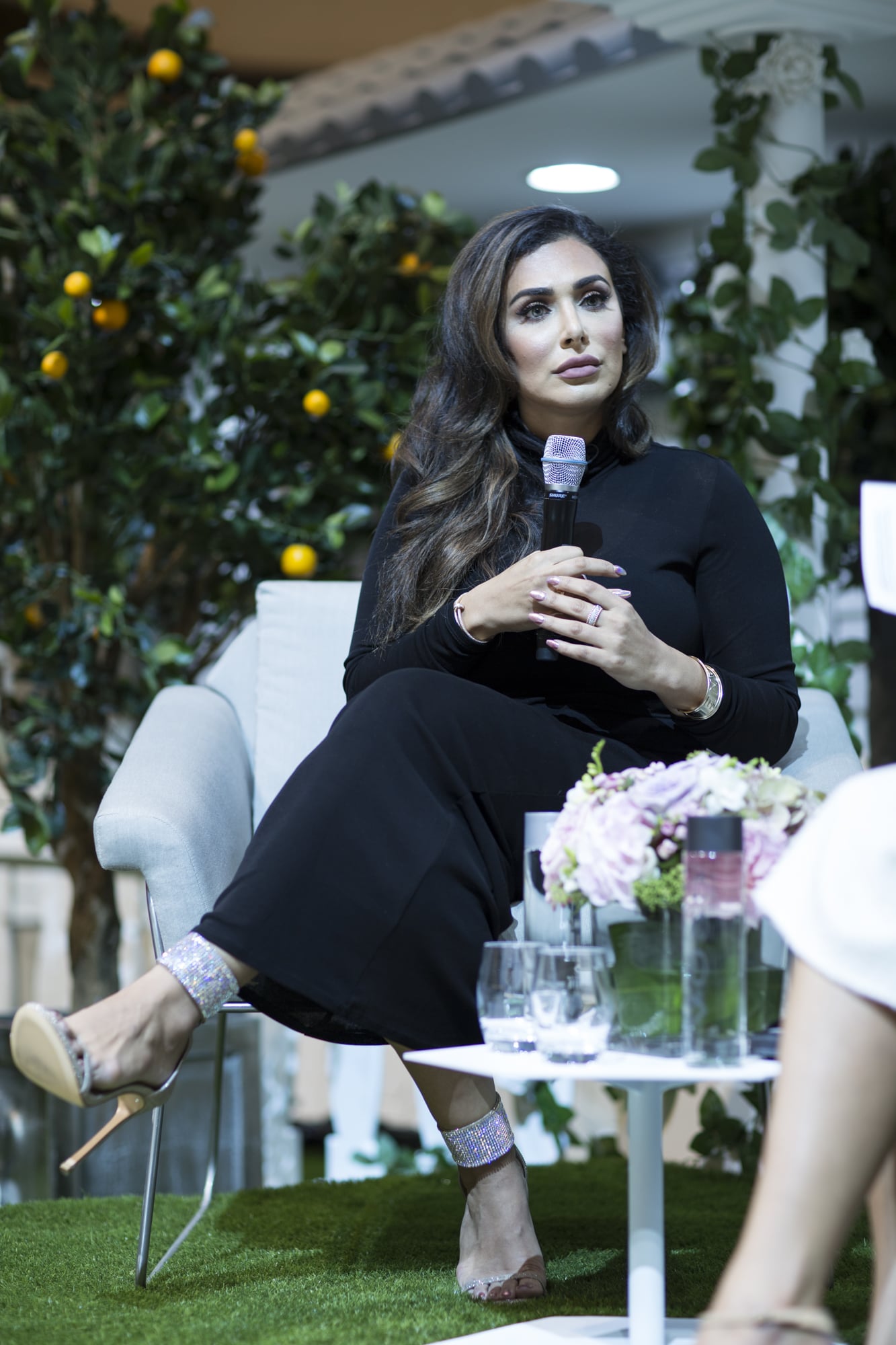 You may not have noticed it but Huda Kattan goes makeup-free in her latest magazine cover. And while the brains and face behind Huda Beauty often starts her video tutorials with bare skin, the star admits she was reluctant to appear on newsstands without the usual artistry.
She revealed her feelings while speaking to fans and influencers on Wednesday at Mall of the Emirates in Dubai.
"When I got the email I was over the moon and then when I saw the 'no makeup' I was a little nervous. I had been asked by a few other publications 'Do you want to do the no makeup look?' and it's a little nerve-wracking but I felt that if we were going to do this it would be great to do with Harper's," Huda said. "I was a little nervous about seeing myself without makeup but I love it. It's a great way to show a different side of me, I was so nervous in the beginning."
It's no wonder the beauty was slightly concerned as she also revealed that when she goes makeup-free online, fans think she looks ill. However the businesswoman says she soon gets over the shock of it.
"That was hard. The first time I [did a video with no makeup] that was not easy. Do I really want to show people this side of me? People sometimes say 'You look sick, what's wrong with you? Bad day?' but you just get over it. It does get easier. Sometimes you start ignoring those comments or just delete," she opened up.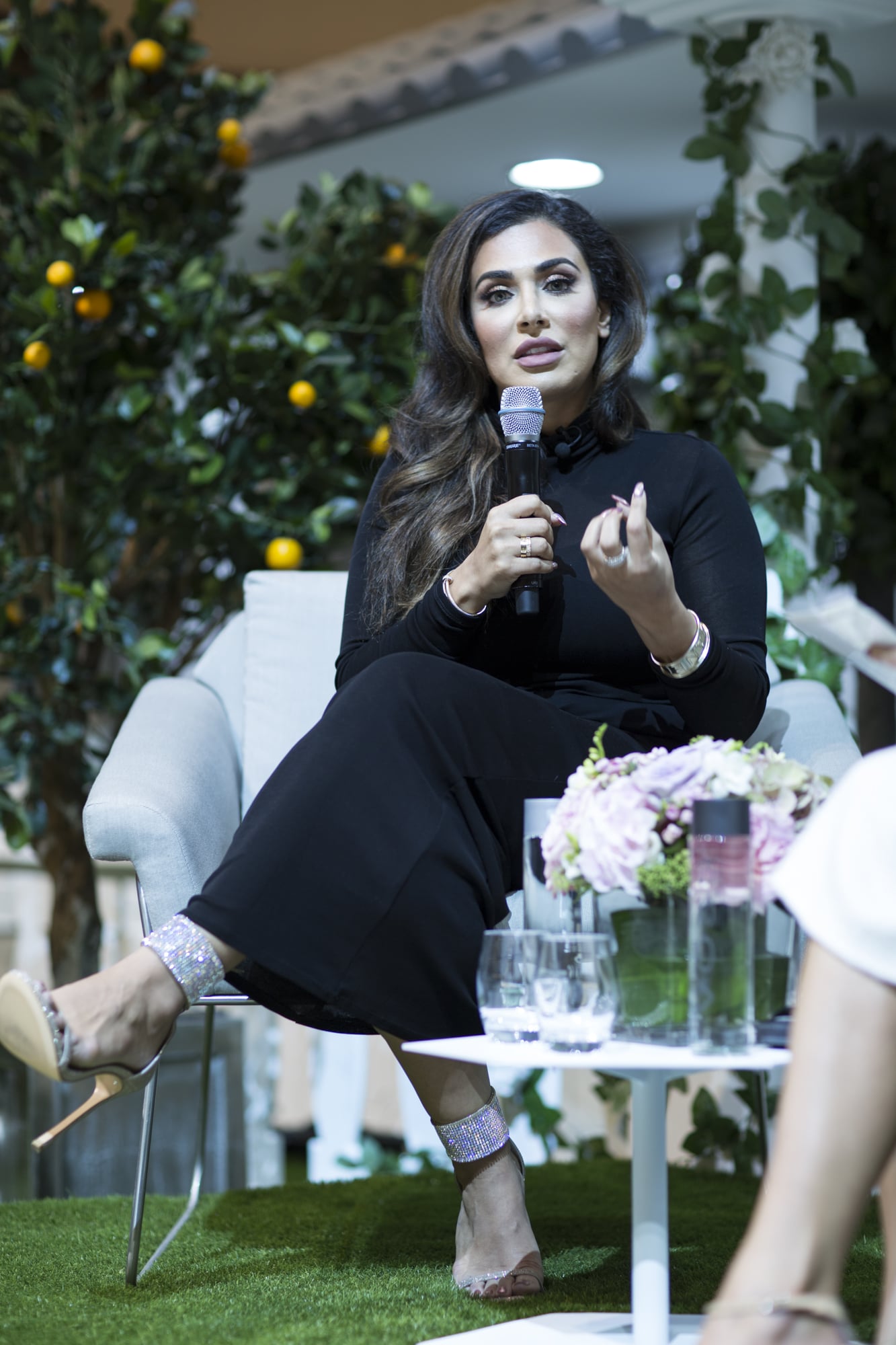 Still many of her fan questions center around imperfect skin and she likes to focus on what's underneath the makeup for one of her social media channels.
"A lot of people ask me about acne, any time I talk about acne it's a real struggle. When your skin does not look good, you don't feel good. We love to put makeup on but when when we take it off we want to look good too. I do try to talk about skincare a lot on my Snapchat," Huda continued. Adding about connecting with fans around the world online: "Social media platforms have been a way to bridge East with West. You've got people who love glamour but didn't understand how to apply makeup. So no women everywhere are learning more and their skills are far higher than they were a few years ago.
"I feel the Middle East has been influenced by the West as well so the middle ground is so beautiful. I see so many people out here whose makeup is stunning so it's a revolution what's happening in our time."
With her Instagram, YouTube and Snapchat blowing up, it sounds like Huda is a busy woman. The American-born UAE-based #bosslady is putting her business in such high priority that she won't be getting any serious rest over the next two decades if she has her way!
"I don't think I'll be taking any vacations in the next 20 years, unless they're for work, which always works out very well. I kind of imagine myself having an airplane with an office in it, stopping wherever I need to go. I am a workaholic, my dad is," she confessed. "I can't stop, beauty is developing so much. The world is developing so much, IT, technology…. There are so many things I'm fascinated with, I don't know if I will slow down any time soon. But I do enjoy what I do. Goal: World domination."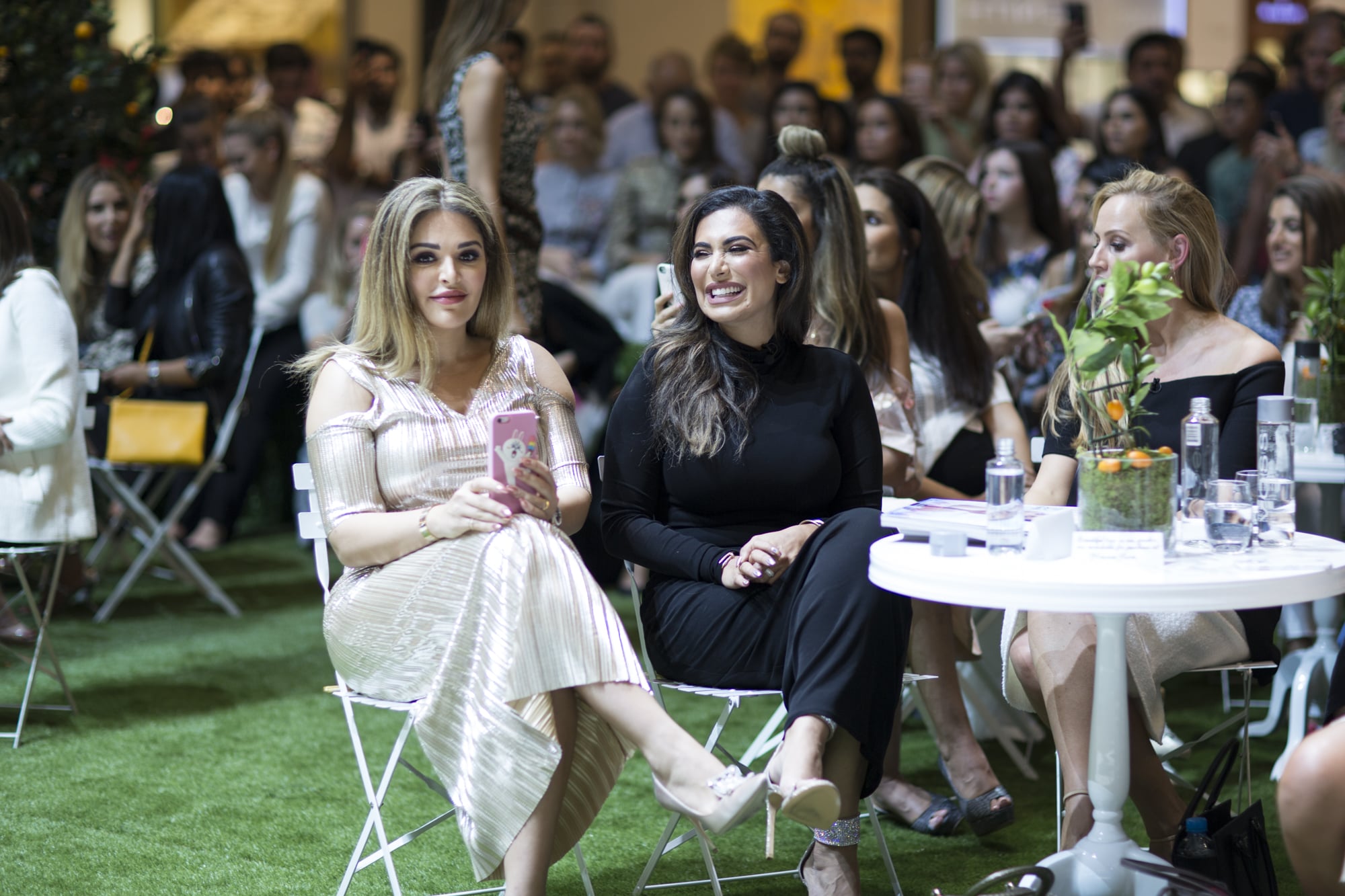 Image Source: Nervora Photographer / Djinane Al Suwayeh