Huda Kattan Winter Solstice Collection Makeup Look
Exclusive: This Is the 1 Huda Beauty Product You Need to Serve Ice Queen Realness
Allow us to introduce to you to a new product that just might skyrocket to the top of your holiday wish list. As previously reported, Huda Beauty's Winter Solstice Collection drops on Oct. 27, and swatches from the eponymous new highlighter palette are enough to make us want it all over our lives. But until today, we hadn't seen the luminizing powders modeled on an actual person.
Get ready for that to change, because Huda's team just sent POPSUGAR this exclusive tutorial for how to serve up ice queen realness. In the video, Huda utilizes quite a few beauty goodies to achieve a snow goddess look that's fierce enough to rival even Khaleesi's most badass moments. But there's one in particular that delivers true stop-and-stare status.
Take a look at the finished eye shadow look Huda's rocking in the video above. That frosty twinkle comes courtesy of the golden Northern Lights and soft pink Winter Rose, two shades from the upcoming Winter Solstice Highlighter Palette ($45). When it comes time to highlight her cheeks, Huda opted to brighten things up with the same blend of powders. Can we get a hell yes for multiuse palettes?
As the great Outkast once sang, the only thing cooler than being cool is ice cold. Well, friends and fam, these hues are the exact definition of ice cold.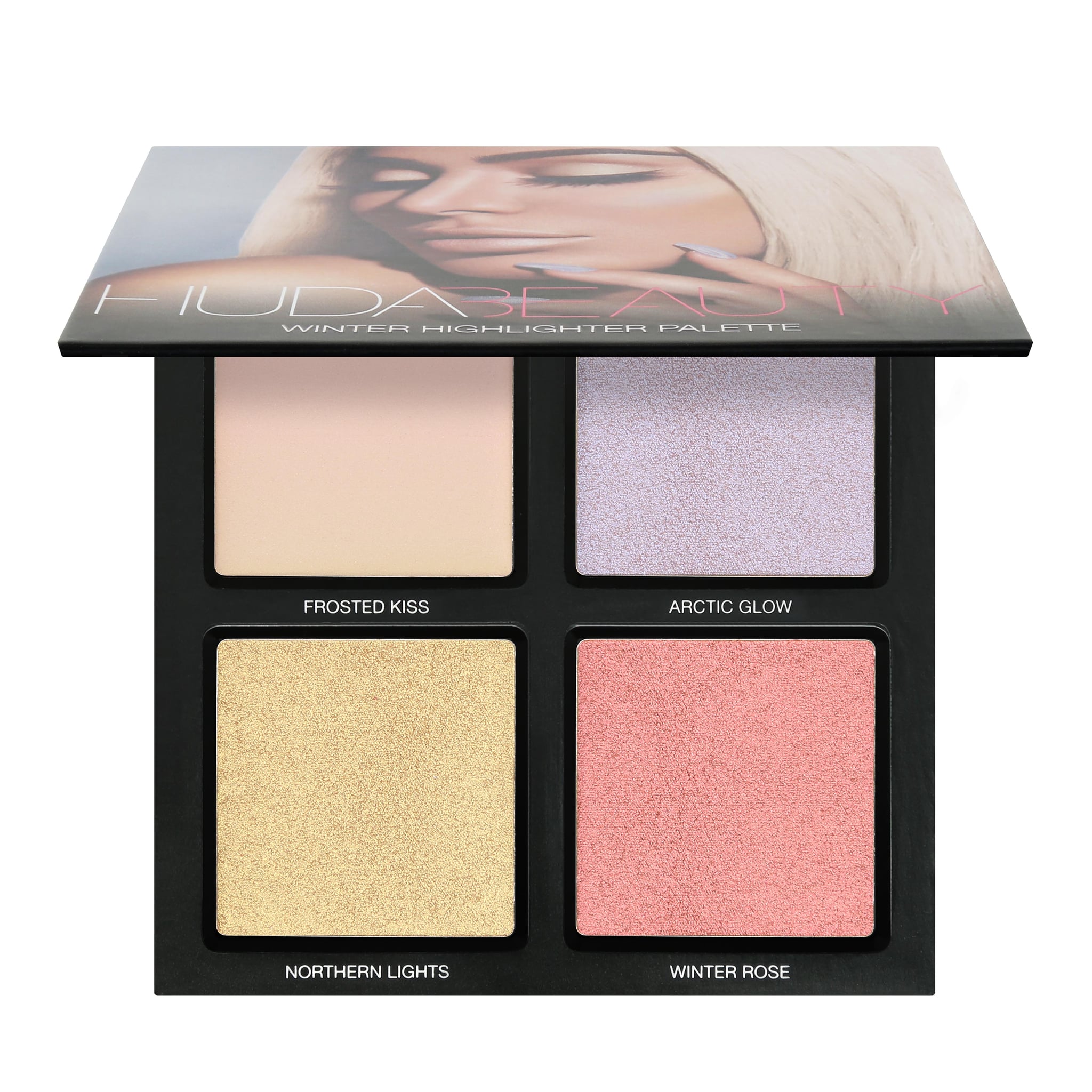 Image Source: Huda Beauty