Husband's Fenty Beauty Foundation Review
This Husband's Heartwarming Review Proves Fenty Beauty Is Much More Than Just Makeup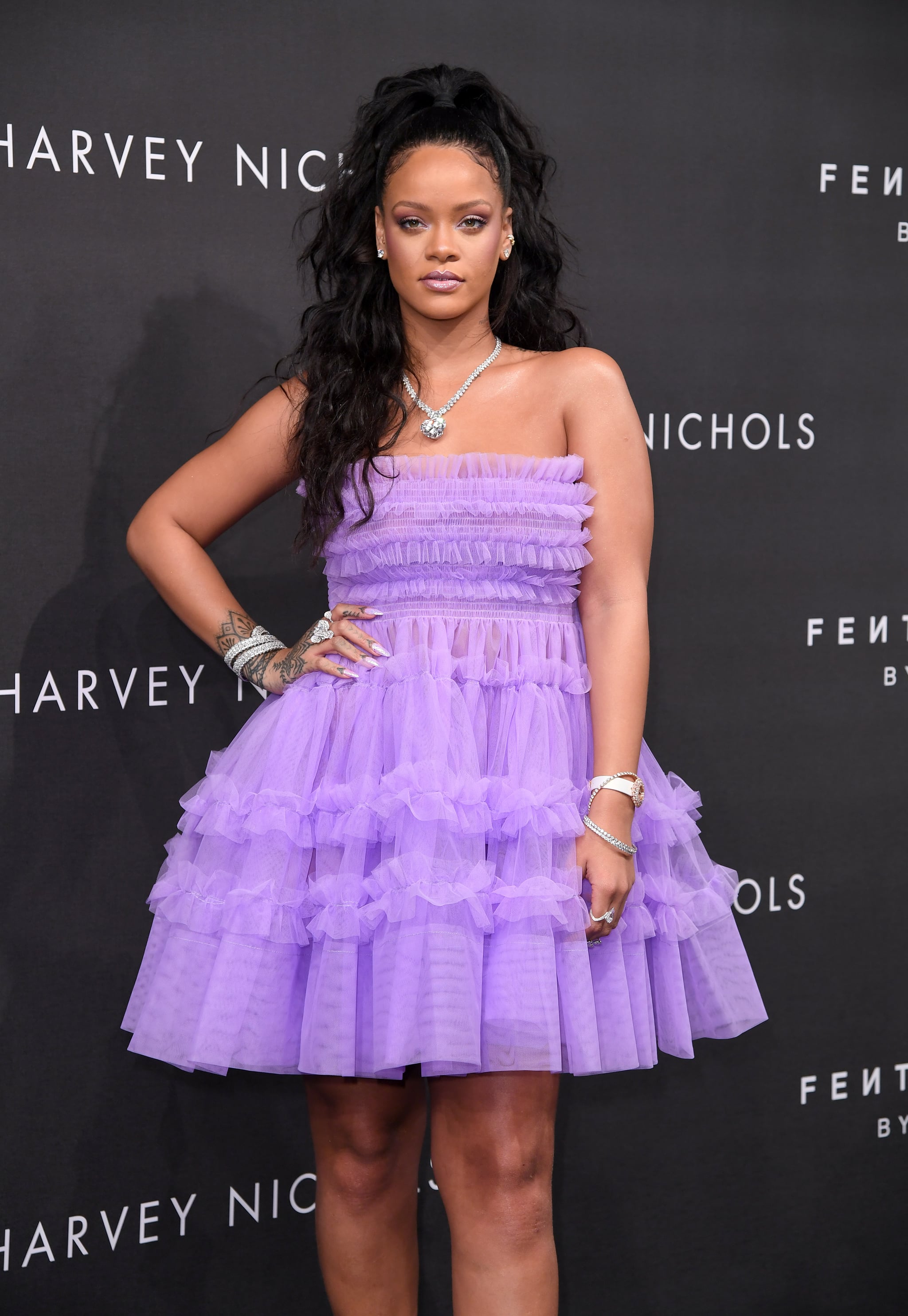 Fenty Beauty is still getting attention, even four months after its launch, and rightly so. The brand has proven it is inclusive, is supportive, and means much more to fans than just makeup, and the heartwarming stories just keep on coming.
One woman's husband took to the Fenty Beauty website to share the story of how the brand transformed his wife's life by improving her confidence in a review titled "personal thank you to Rihanna."
He began by saying his wife has cutaneous lupus erythematosus, an autoimmune disease that can cause skin lesions (among other symptoms). He noted that she has tried every brand of makeup to try and cover her pigmentation and scarring with no success, but nothing worked like Fenty Beauty Pro Filtr Foundation ($34). He continued by saying, "I would like to personally thank [Rihanna] with putting out a product that has helped my wife of 16 years regain some of her confidence and helped her with her reluctance to leave our home due to her skin imperfections." He included photos of his wife, showing the difference before and after applying the foundation. Of course she looks beautiful in both photos, but the biggest difference is her confidence in the second.
This touching moment proved that that finding the right makeup, and the correct shade, can truly help with confidence and self-worth for those who struggle with skin conditions. The husband ended his message saying, "I hope this message reaches [Rihanna] so she knows how much she is helping the love ❤️ of my life get through the struggle of her affliction."