Johnny Weir Beauty Interview
Johnny Weir Has 1 Simple Mascara Tip to Make His Eyes Look Bigger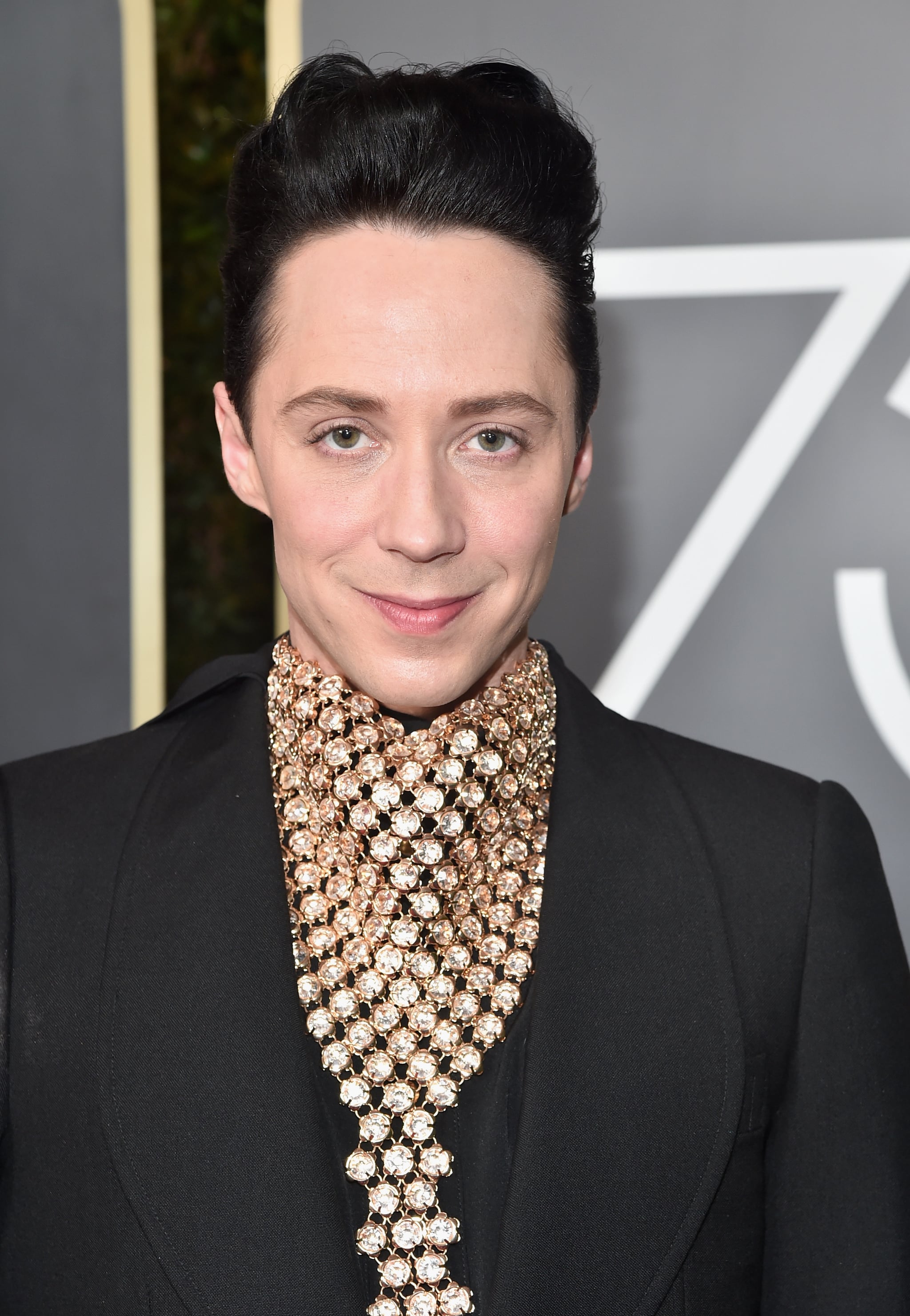 Don't come for me, but I watched the Winter Olympics solely as a celebration of Johnny Weir's flawless skin. (OK, and also because I was way too invested in hoping that Tessa Virtue and Scott Moir are dating IRL). Not only did Johnny document all the K-beauty goodies he picked up in Pyeongchang, South Korea, but the figure skating commentator also blessed us by wearing over-the-top Hunger Games-inspired hair accessories that are too fabulous for words. In short: the Games left us wanting to pick his brain for nuggets of beauty wisdom, along with the desire to raid the 21 suitcases he brought to Korea with cohost Tara Lipinski.
"Just being me, myself, and I makes me happy. I'm not against just prancing around my house in underpants."
I had the chance to speak with Johnny at his first post-Olympics gig as a spokesperson for CoolSculpting, a belly-fat-burning technology he turned to last Summer to get rid of his "wine gut" (his words!). I was excited to ask Johnny any beauty tips he could share after years in the spotlight, but his answer was somewhat surprising. "I never wore that much makeup on the ice, because you actually get a deduction in your score if it's too theatrical," he said.
However, there's one area he always enhances if he's going to skate. "I'm lucky to have long eyelashes. But for performances, you're standing in the middle of the ice and being whited out by the lights. You want last person sitting in the last seat in the top row to see you, so a nice mascara is an awesome thing."
His go-to is Yves Saint Laurent Baby Doll ($32), but he doesn't just slather it on willy-nilly. "I don't have huge, open eyes," he admitted. "I like to call my eyes 'crescents.'" To make everything really pop, Johnny says he "just puts a little bit of mascara on the outer corners."
Along with that, Johnny admits that "it's all about skin care" for him. "Hyaluronic acid is how I prep and prime my face, and how I've kept a luster to my skin despite spending the majority of my life in an ice rink," he told me. "Because of the conditions that I live in, I need a really heavy cream to give me vibrancy," so he opts for the ultraluxurious Cle De Peau La Crème ($795). As he explained, "It's a luxury item, but it's a product I really believe in, and one container lasts for a year."
Another must have? "Snow White is my beauty muse in many ways," the pale-skinned skater says. "I try to stay out of the sun. But when I am in it, sunscreen, sunscreen, sunscreen."
When he's off the ice or out of the announcer's booth, Johnny prefers a more natural look. "I don't wear makeup at home or in my normal life. The less, the better. At work, I'm constantly bundled and constantly giving look, so just being me, myself, and I makes me happy. I'm not against just prancing around my house in underpants."