Katy Perry Makeup Hair at the 2017 Met Gala
Katy Perry Let Her Avant Garde Down For Last Year's Met Gala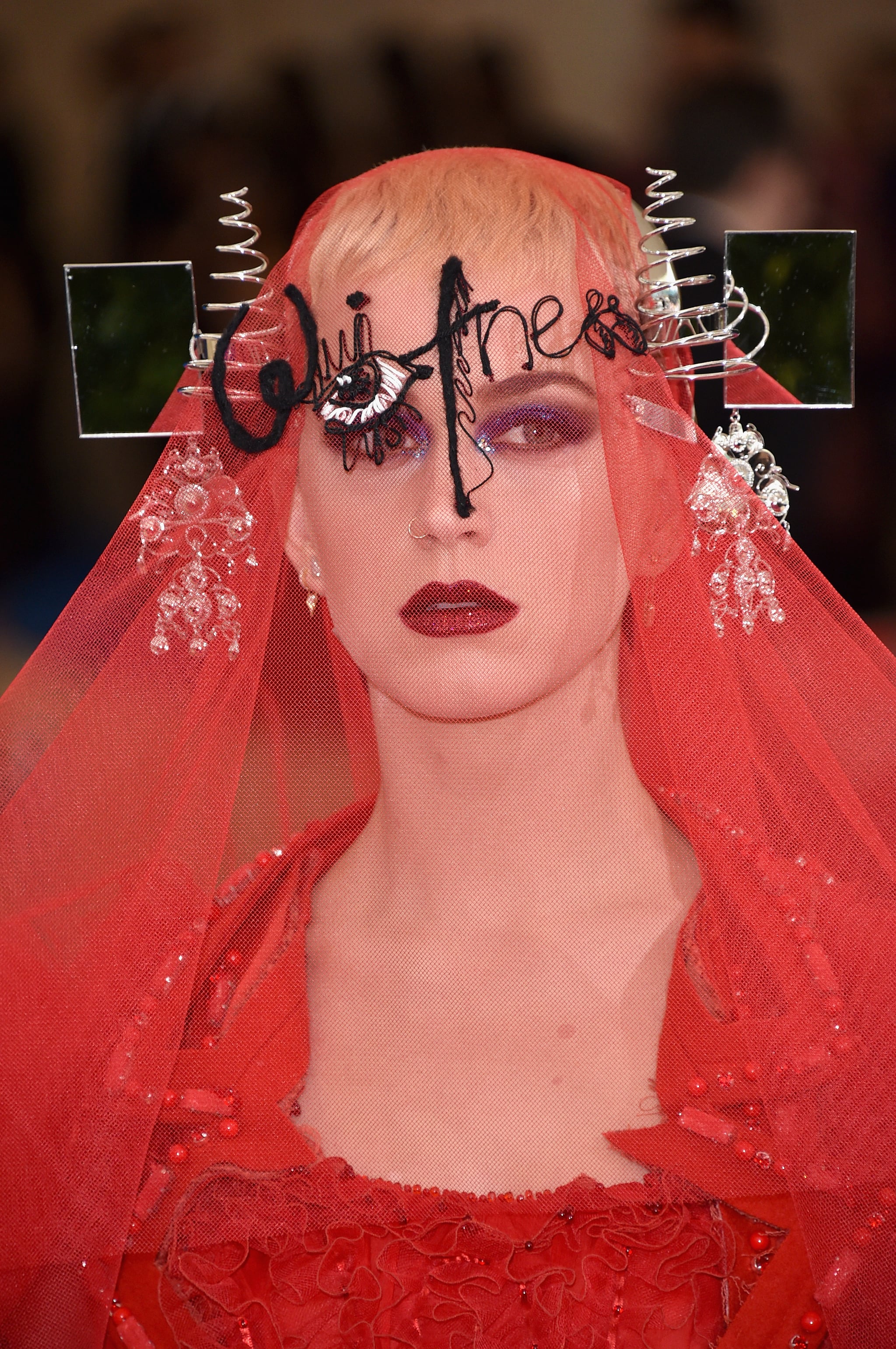 Katy Perry gave Met Gala goers (and us at home), a reason to stop and stare at her red hot look for the evening. She took the Commes des Garcons signature red shade and avant garde style quite literally, outfitting herself in what appears to be a giant work of art.
Let's break down her beauty look: she topped her short blonde haircut with a red veil that was anything but bridal. It spelled out "hotness" across it in quirky letters. The eye symbol is likely a nod to the ones in the classic Commes Des Garcons heart motif.
Under the headpiece, she sported a glittery red lip and smoky, shimmery blue eye shadow. Basically, Katy went for it!
Oh, and don't forget about her nail art, also featuring iconic Commes Des Garcons motifs.
Sneak Peak de Katy para la #MetGala 😏 pic.twitter.com/9XYpcx96md

— KATY PERRY SPAIN (@KatyPerrySpain) May 1, 2017