Katy Perry Talks About Makeup and Dating
Katy Perry Does Her Makeup For Herself, Not a Man, Thank You Very Much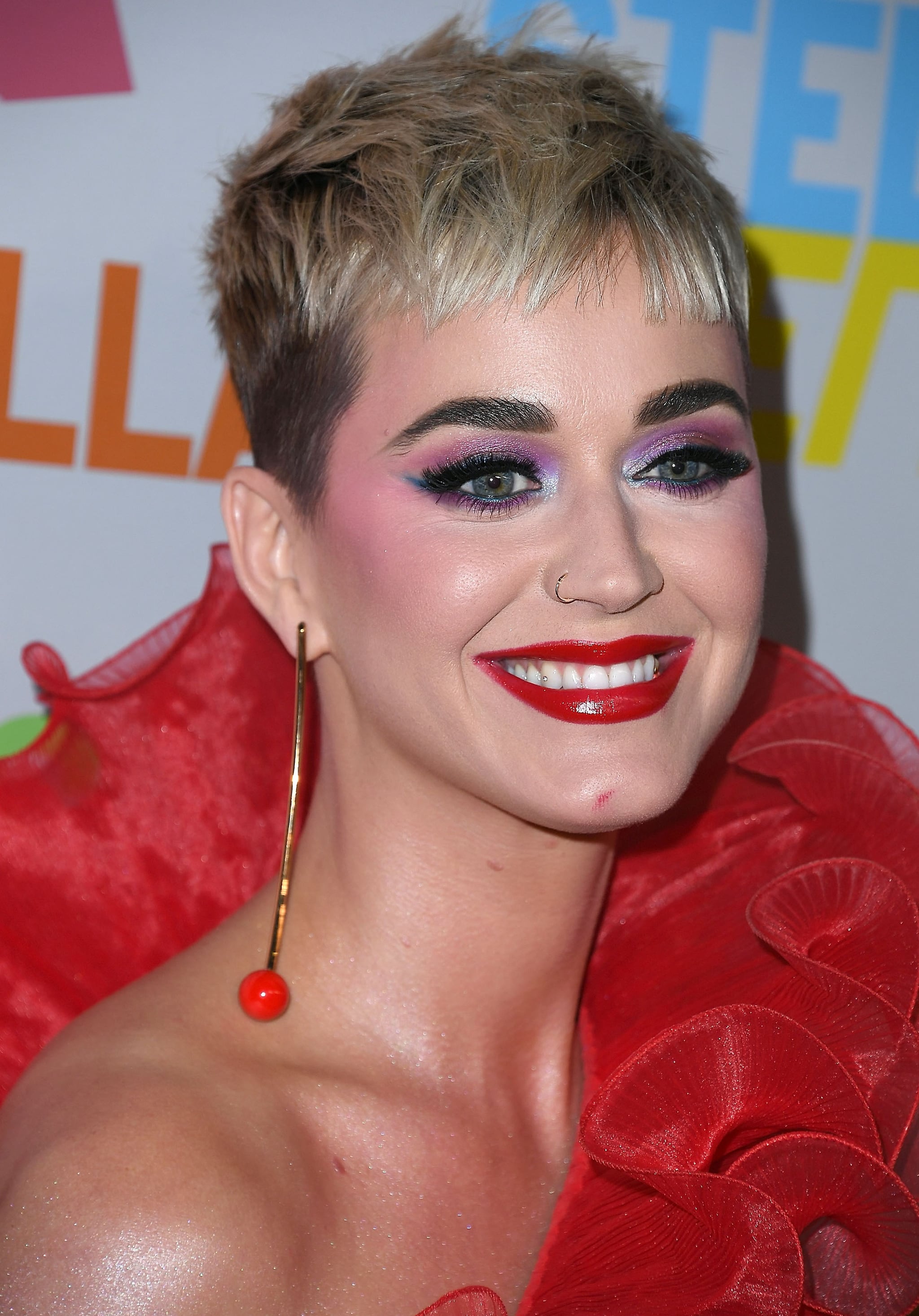 ICYMI (you probably didn't, but some people need a little reminding): women do their makeup for themselves, not for men. The latest person to weigh in on this topic is none other than Katy Perry, who spoke to People about her bold beauty looks — which she puts on just for herself, thank you very much.
"My makeup is an expression of who I am and who I'm trying to be, not a reflection of who I'm with," the CoverGirl spokeswoman and American Idol judge told People. But boldness comes with age, as the 33-year-old also spoke about how her idea of beauty has changed as she's matured.
"When I was younger, I'd wake up early to make sure I had a full face of 'natural look' first thing in the morning," she said. "That's a couple hours of sleep I'll never get back!" Girl, we feel you — I can personally attest to setting a 5 a.m. alarm to get ready for high school. (A habit to which I now say, "boy, bye").
From her cryptocurrency nails to her striking blonde pixie cut, it's clear Katy's tastes are all her own. So glam shamers and makeup haters, kindly swish swish out of here.