Kim Kardashian and Jackie Aina KKW Beauty
Did Kim Kardashian Diss This Beauty Vlogger After Her Negative KKW Beauty Review?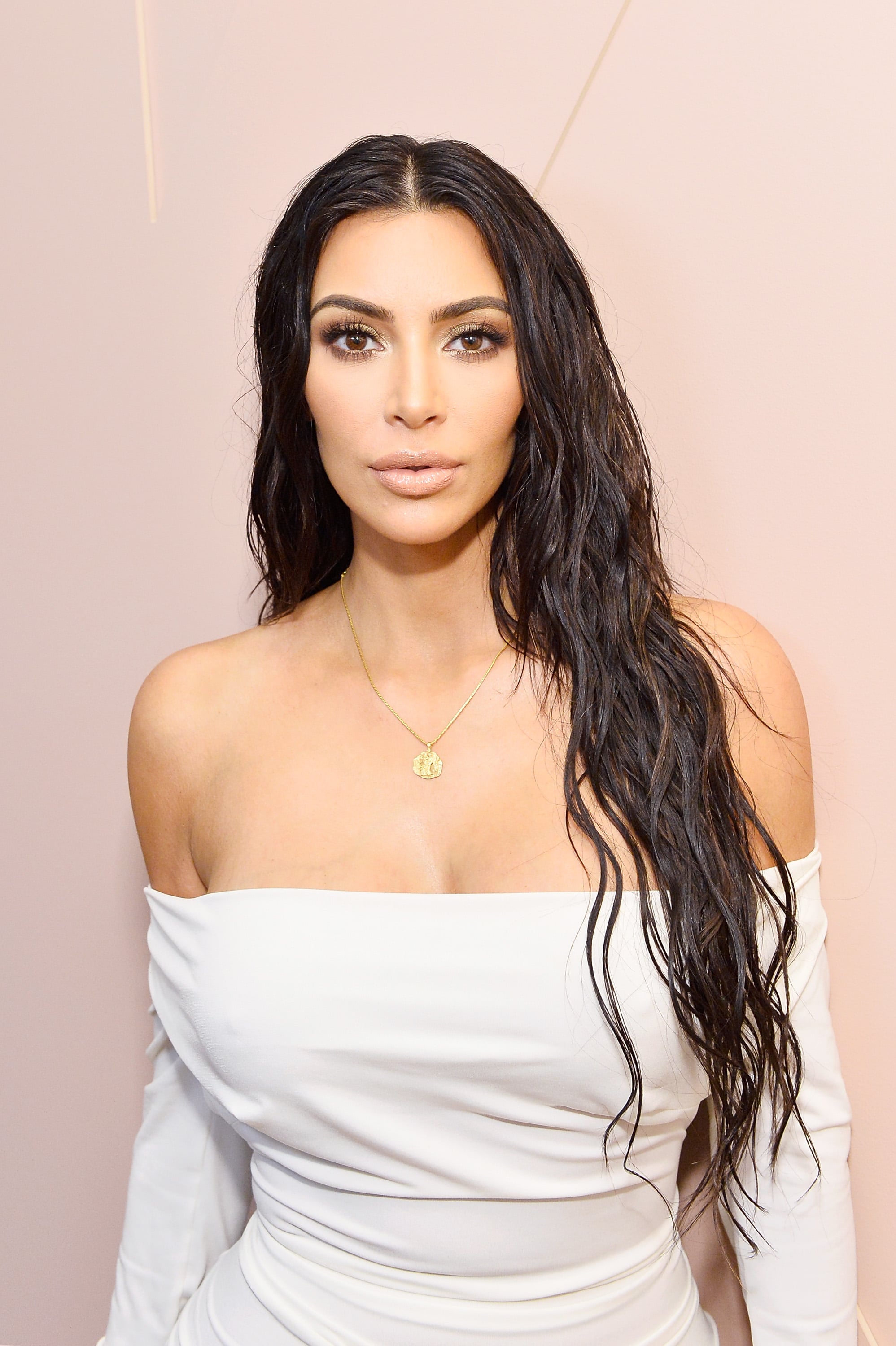 Kim Kardashian is a mother, a reality star, and above all, a business woman. The night before the highly anticipated release of her KKW Beauty line, which sold out in 14 minutes (!!), Kim celebrated with a massive star-studded party at her home in Bel Air, filled with family, friends, and familiar faces in the beauty industry. But it wasn't until Kim posted photos from the party that fans sensed some drama — she forgot to tag YouTube vlogger Jackie Aina in the photo.
People were quick to call out Kim for this exclusion, but why? The day after the event Jackie posted a review of Kim's contour kit on her popular YouTube page, and let's just say she didn't have only positive things to say. While Jackie did appreciate the way the contour kit fared on her skin tone, she said it was a little pricey and that "the whole contour and highlight train" was "like, two years ago."
While the exclusion of Jackie's name from Kim's photos was assumed to be Kim's way of throwing shade at the vlogger for her review, Kim wants everyone to know that is not the case at all!
Following this drama, Kim took to Twitter to set the record straight, and prove once again, how to handle negative press like a true professional. "I just saw a story saying I intentionally didn't tag @jackieaina in a pic I posted on Instagram because of a review she did about my line," she wrote. "I would never post someone's pic on my page and then intentionally not tag them."
She added, "I hung out with @jackieaina in my home and she was super sweet!! I love that she has an opinion and I'll take what she said and use it to better my products. Honestly, I'm so thankful to everyone who is giving me feedback on my beauty products & I love hearing what everyone loves, and doesn't love."
I just saw a story saying I intentionally didn't tag @jackieaina in a pic I posted on Instagram because of a review she did about my line.

— Kim Kardashian (@KimKardashian) June 27, 2017
I would never post someone's pic on my page and then intentionally not tag them.

— Kim Kardashian (@KimKardashian) June 27, 2017
When I uploaded the album I was tagging everyone that came to the party and for some reason it wouldn't let me tag Jackie's name.

— Kim Kardashian (@KimKardashian) June 27, 2017
I figured I would just try again later, but then I realized you can't add tags after the album is posted!

— Kim Kardashian (@KimKardashian) June 27, 2017
I hung out with @jackieaina in my home and she was super sweet!!

— Kim Kardashian (@KimKardashian) June 27, 2017
I love that she has an opinion and I'll take what she said and use it to better my products.

— Kim Kardashian (@KimKardashian) June 27, 2017
Honestly, I'm so thankful to everyone who is giving me feedback on my beauty products & I love hearing what everyone loves, and doesn't love

— Kim Kardashian (@KimKardashian) June 27, 2017
So @Instagram, can you change it so that you can tag people in galleries after they are posted, so I can avoid this issue in the future?

— Kim Kardashian (@KimKardashian) June 27, 2017