Kim Kardashian Reveals She Uses Foreo Facial on Snapchat
Kim Kardashian's in Love With This Handy Facial Device You Can Get in the UAE Right Now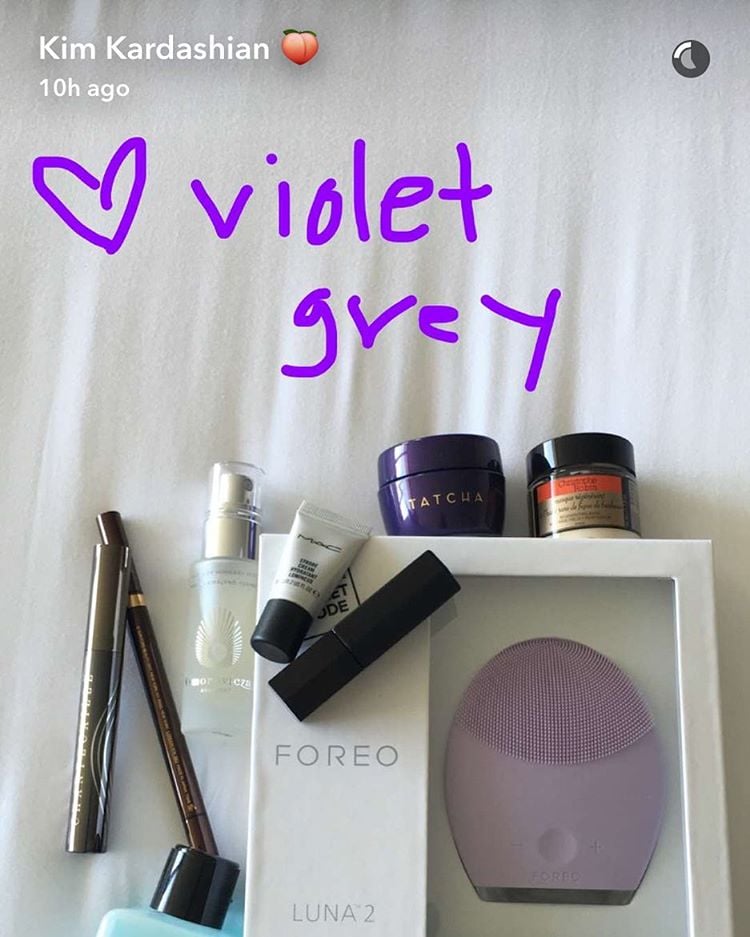 If there's anyone who gives good selfie face, it's Kim Kardashian. The businesswoman always displays flawless skin in her snaps on social media so who wouldn't turn to Kim for beauty advice?
While she has admitted in the past to trying extreme procedures like vampire facials, her latest obsession is much more convenient for the average fan trying to Keep Up with this Kardashian. The 36-year-old Snapchatted a bunch of beauty products she is using at the moment to keep her skin in top condition, and she gave a special nod to this purple item. Captioning the image about her love for the violet grey tone, Kim posted a snap of the Foreo Luna 2. Its T-Sonic cleanse is said to remove 99.5% of dirt oil, and makeup residue, as well as dead skin cells to help absorb skincare products. No wonder she's always glowing.
Kim's nifty little device - which is said to be 35 times more hygienic than nylon-bristled alternatives - also helps diminish the appearance of pores to refine skin texture.
It's available exclusively at Harvey Nichols for AED950 - charge it once, and it lasts up to seven months when used twice a day!
It seems Kim's family loves using Snapchat to share their beauty secrets; sister Kylie has been doing the same lately.