Kourtney Kardashian on Capitol Hill For Cosmetics Reform
Kourtney Kardashian Just Got Very Political About Cosmetics Regulation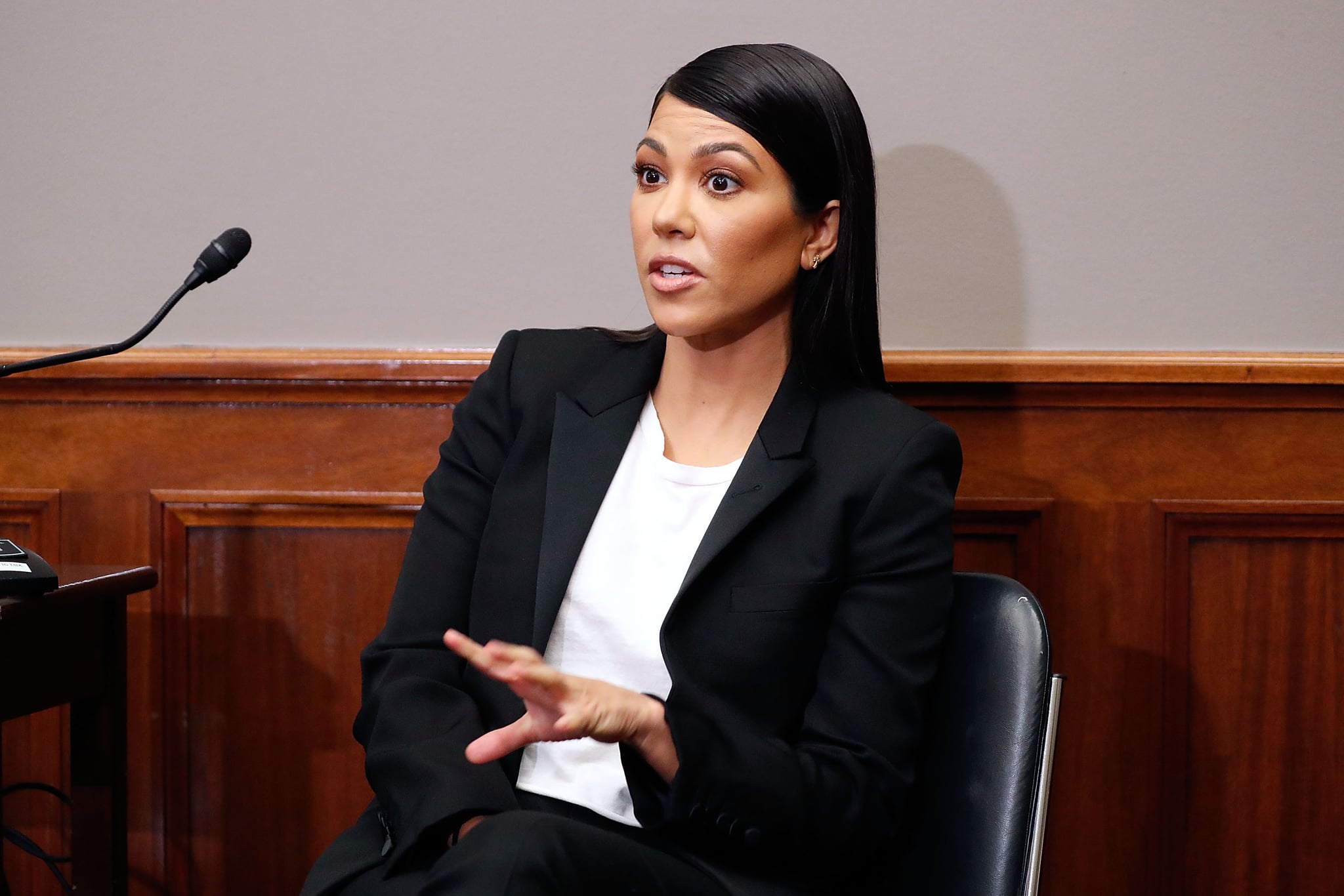 Kourtney Kardashian is having a very busy day. On April 24 — the launch date for her makeup collaboration with sister Kylie — the 39 year old headed to Washington DC to attend a cosmetics briefing with Environmental Working Group President Ken Cook, who is championing for updated cosmetics legislation.
After taking a few requisite selfies in the Capitol, Kourtney spoke to her experience using cosmetics and personal care products. According to Cook, requirements for brands that create makeup have remained mostly unchanged since legislation first passed back in 1938. He and Kourtney hope the guidelines will change to make beauty products safer for modern consumers.
The mother of three made the personal political by speaking about what kind of safe options she uses on her children. In the past, she's written on her app that she only wears natural deodorants. "Changing over to an all-natural deodorant seemed like an important thing to do when I heard that when people are diagnosed with breast cancer, they are told to immediately discontinue using conventional antiperspirants and deodorants," she wrote. "Although research connecting the parabens and aluminum from these product directly with breast cancer is inconclusive, I like to play it safe."
Kourtney is also an ambassador for Manuka Doctor, an Australian brand that creates products made with cruelty-free honey and bee venom.
Along with speaking like a total pro, Kourtney rocked a simple, black pantsuit that made us wonder — are politics in her future? That certainly would make upcoming episodes of Keeping Up with the Kardashians very juicy, indeed.