Kylie Jenner's Reaction to Rihanna Makeup Line Memes
How Kylie Jenner Reacted to Rihanna's Makeup Line — According to the Internet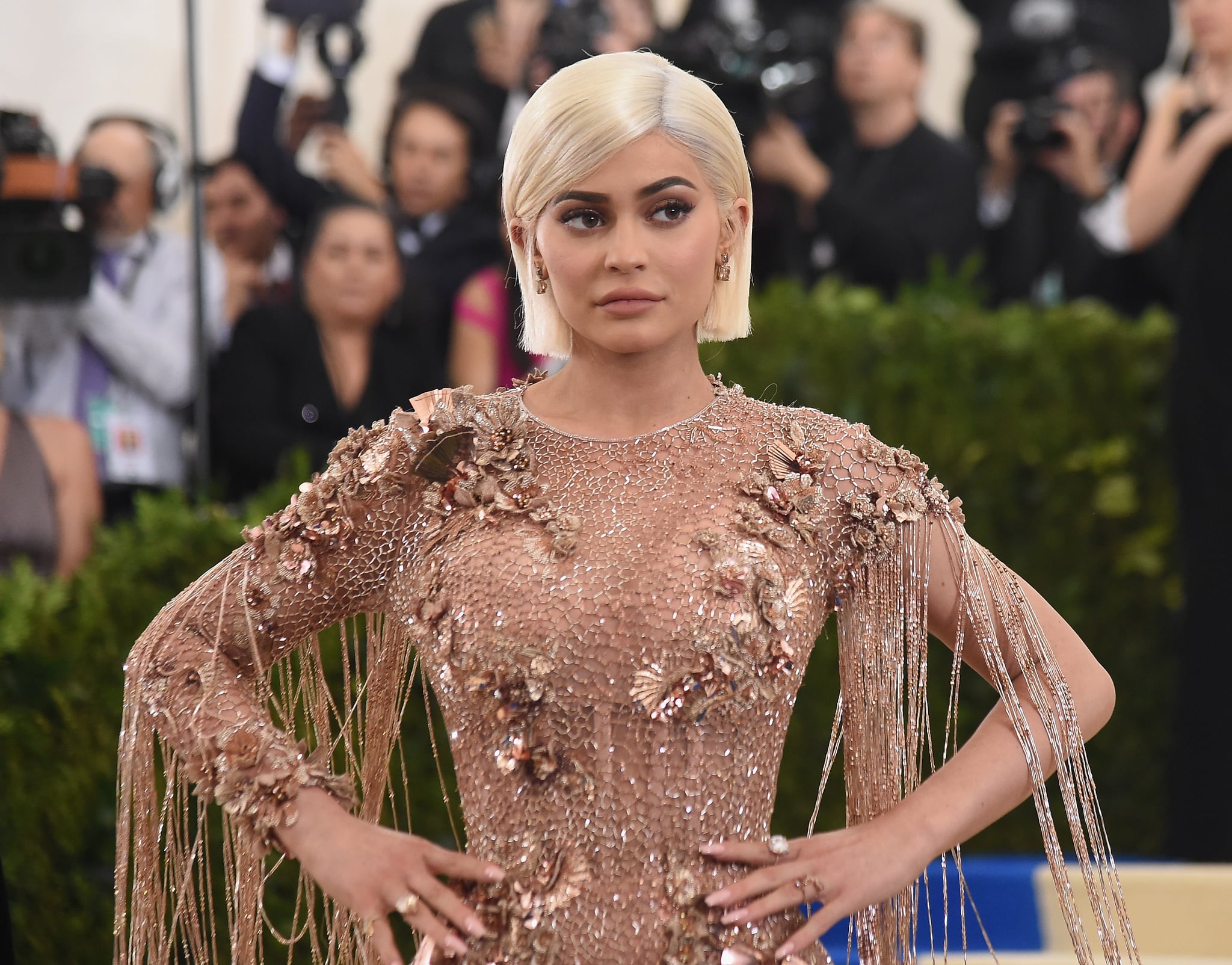 As soon as news broke about Rihanna's hotly anticipated makeup line, Fenty Beauty, we've been keeping our eyes peeled for any details on when it hits shelves. On May 31, the singer finally put our curiosity to rest and confirmed on social media that the line will launch this Fall (*cue excessive cheering and tears of joy*). But it seems like not everyone's sharing our same excitement about Bad Gal RiRi's upcoming line.
Some have been speculating that one person in particular — Kylie Jenner — is probably not too thrilled to have another celebrity makeup mogul burst onto the scene to steal her spotlight. Many witty Twitter users are taking to social media to share what they believe Jenner really thinks about Fenty Beauty, and their predictions are pretty darn hilarious.
Some imagined Kylie was just straight-up not pleased when she heard about the launch.
Kylie Jenner when she saw Rihanna posted about Fenty x Beauty pic.twitter.com/m0UcbxusKK

— Rihanna's lips (@fentyymylove) May 31, 2017
@KylieJenner and @rihanna become beauty rivals. Here's Kylie's reaction when she heard about Riri's new Fenty Beauty makeup line #salty pic.twitter.com/VlB5WY9C9r

— Maria Rios (@mriosesc) June 2, 2017
Others thought she probably started searching for a new job — as a fast-food restaurant employee.
kylie jenner when fenty beauty launches pic.twitter.com/bQVjd0e9U1

— sean (@lanadeIfenty) May 31, 2017
Many predicted she had an over-the-top meltdown about the situation.
Actual footage of Kylie Jenner when she heard Rihanna was launching Fenty Beauty pic.twitter.com/josMDV556k

— Luke (@HausOfLukee) June 1, 2017
kylie when she saw rihanna's post about fenty beauty pic.twitter.com/9tkePQFL0v

— dani (@runwayrih) May 31, 2017
And one genius Twitter user couldn't help but bring up that patented ugly-cry that all members of the Kardashian-Jenner clan apparently do.
Kylie Jenner's reaction after Rihanna posted a pic about FENTY BEAUTY ! pic.twitter.com/9lECZ59jC1

— Rihanna (@VFT6Anti) May 31, 2017
So, how do you think Kylie reacted IRL?
Image Source: Getty / Nicholas Hunt