Kylie Minogue Makeup Line
Kylie Minogue Has Announced Her Beauty Line And, All We Can Say Is "Wow"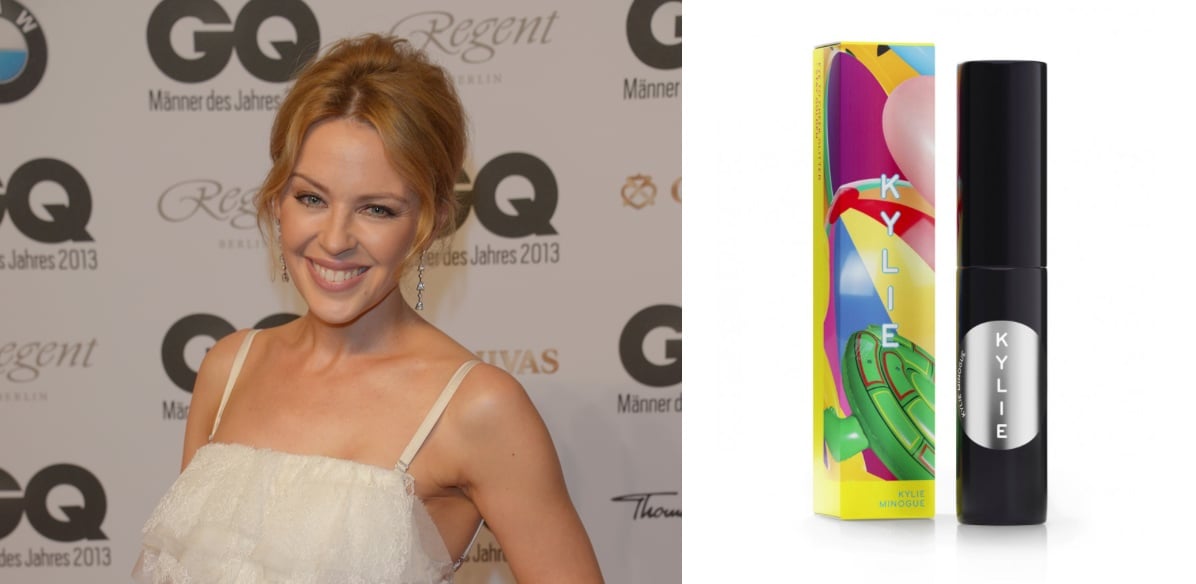 Best get out of Kylie Minogue's way because she's coming for the beauty world and she's doing so with a sparkle or two.
The award-winning singer and actress has officially expanded her reign to the world of beauty, some four years after expressing her interest in doing so - which is also around the time that the Australian songstress beat Kylie Jenner in a trademark battle over the name "Kylie". We know, intense stuff.
So, without further ado, we present to you Kylie Minogue's long-awaited, self-entitled makeup collection:
Lip Oil in Shade Wow (AED69, excluding shipping)
Although it may look teal, the lip oil is actually transparent and infused with Vitamin F, leaving your lips smooth and hydrated.
Lip gloss in Shade Raining Glitter (AED55, excluding shipping)
This transparent shimmer gloss is perfect for those looking for something with a bit more shine. The formula's ultra-fine glitter resemble a crystal glaze, while it's non-stick properties makes it perfect for a night out.
Eye to Cheek glitter in Shade Stay Golden (AED69, excluding shipping)
The golden highlighter functions as both a liquid highlighter and an eyeshadow. Add this to your eyes to achieve Hollywood's signature glam look or, apply it to your shoulders for a nice shimmery finish.
Lip to Cheek Stick in Shade Wild Rose (AED69, excluding shipping)
The plum shade is the perfect finishing touch to any look. Its pink undertone makes it ideal for those with olive skin and as it doubles as a blush, it leaves your cheeks looking perfectly rosy.
Magnetic Electric Eyeshadow (AED64, excluding shipping)
The highly pigmented wonder product is available in purple, teal, and pink - making it the perfect palette for Summer, while it's glycerine enriched formula ensures that it glides on smoothly.

Kylie isn't the first celebrity to create her own makeup line; Drew Barrymore's Flower Beauty and Jessica Alba's The Honest Company have both become quite the staples in the beauty world and we can't wait to see just how Minogue's line, which is available to purchase on her website, is received by fans and beauty lovers, a like.
Which products are you most looking forward to trying? Tweet us @PopSugarME, letting us know.