Kylie x Khloe Koko Kollection
Are You Ready For Round 3 Of The Koko Kollection By Kylie? Because We Are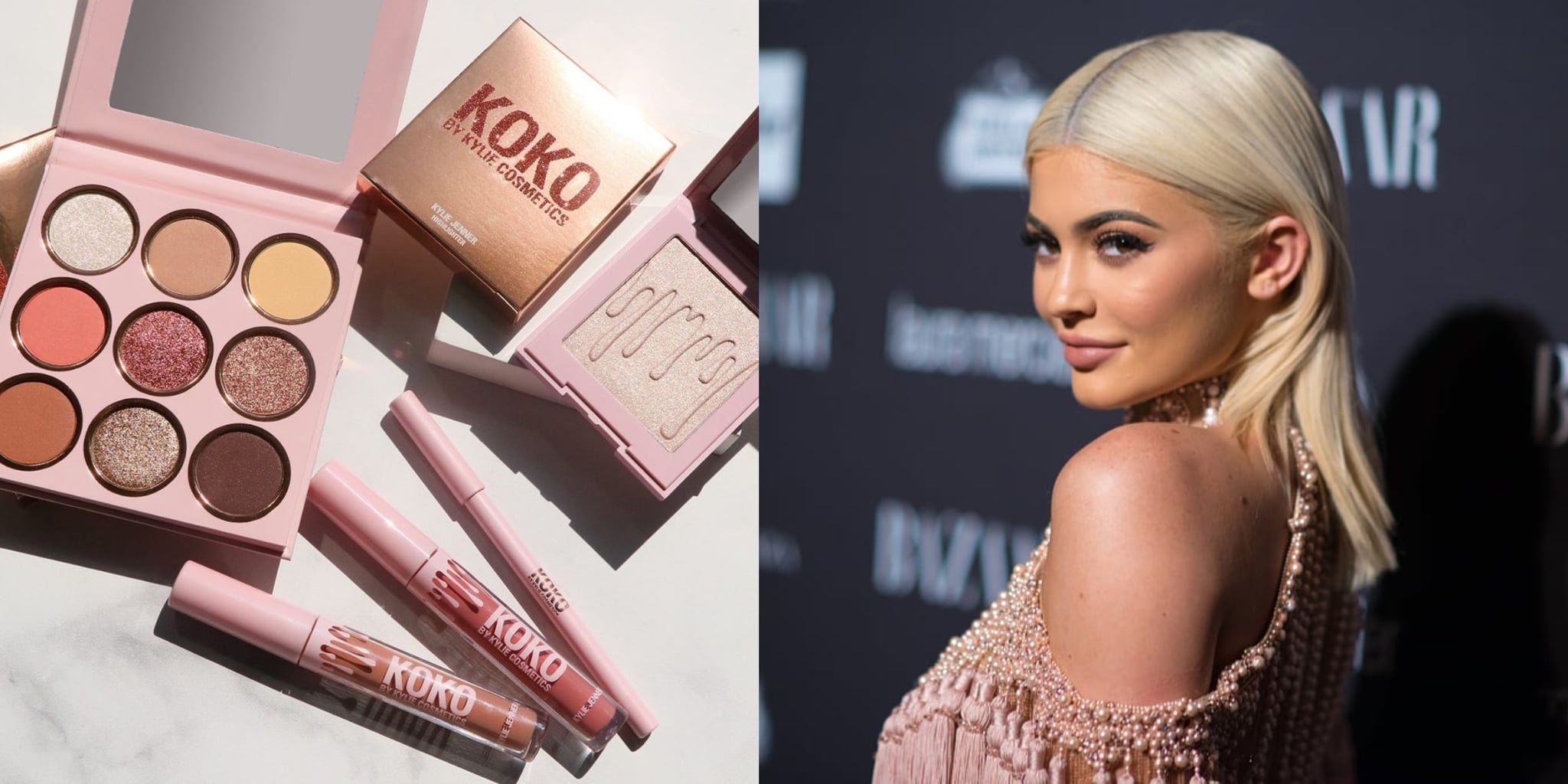 It seems as Kylie Jenner has no trouble keeping up with the latest trends and hard work that comes with beauty launches as just weeks after unveiling her skincare line, KylieSkin - the mother of one has announced that she and her older sister Khloe are ready to launch the third edition of the Koko Kollection and, we're all for it.

The first Kylie x Khloe collection, which featured gold packaging and bright pink lipstick shades, launched in 2016. While the second, which gave us one of the best face palettes of all time, launched in 2017. Both of which are still available on kyliecosmetics.com.
Kylie confirmed the collaboration via Instagram, posting a snap of the entire collection.
Stunning right? Here's a closer look at the koveted kollection (see what we did there?):
The Koko eyeshadow palette features nine eyeshadows, ranging from neutral browns to pink shimmers. It also includes a new Kylighter shade called True Mama, which is a true gold baby pink tone, as well as two liquid lipsticks; a cute coral pink and a bossy nude beige. Completing the range is a sassy pink nude toned lip liner.
The Koko Kollection will be made available on kyliecosmetics.com on 14 June. So, you might want to set a reminder because trust us these babies are going to sell like hot cakes.
Which product from the Koko Kollection are you most excited to buy? Tweet us @PopSugarME, letting us know.