Lipstick Hacks
9 Lipstick Hacks That Will Totally Transform Your Pout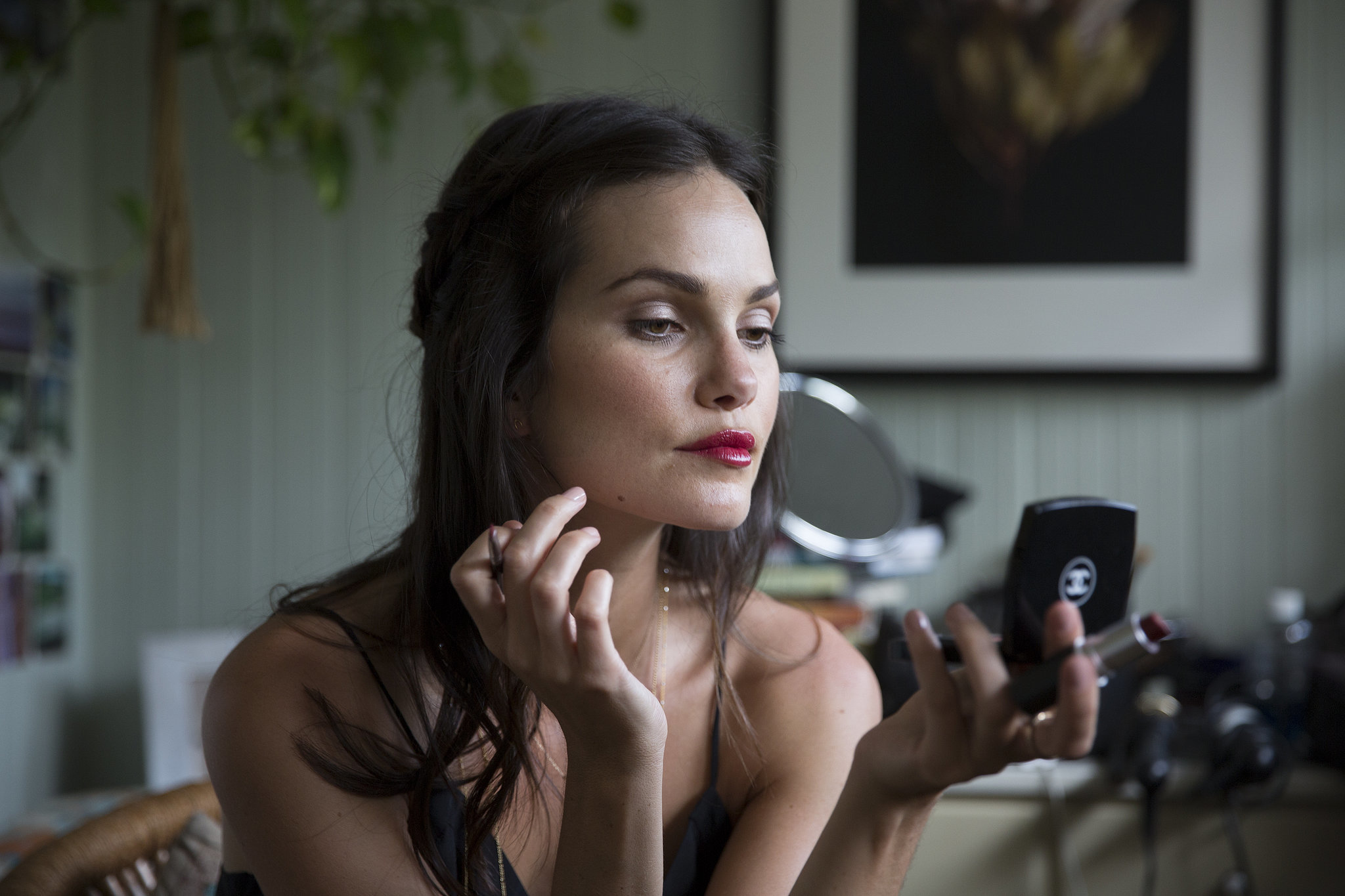 The first beauty product I ever received was a lipstick. I was 4 years old, it was a clear CoverGirl formula (practically a balm) in a classic bullet tube, and I was instantly smitten. I credit this one product with my lifelong love affair with beauty — and lipsticks in particular. I wear lipstick every single day, and of all the products I hoard, lip formulas have a special place in my stash. As a result, I've accumulated some tips and tricks to keep my pout on point.
Use concealer to make your pucker pop. After applying a bold lip hue, outline your mouth with concealer. The contrast between the concealer and lipstick will make the pigment look even more vibrant.
X marks the spot. If you struggle to get your Cupid's bow perfectly defined, use a lip pencil to draw a small "X" at the top center of your upper lip. If you start lining your lips from here, it's much easier than starting at the corners of your smile.
Use a baby's toothbrush to get . . . baby-soft lips. The ultragentle bristles of a baby's toothbrush make the perfect tools to scrub away dry skin on your pout. Generously apply balm to your lips, then gently buff them with your toothbrush to loosen any flakes.
You don't have to spend a lot on lip scrub. After slicking on lip balm, pat some sugar crystals onto your pucker, then massage them in with your finger. Not the tidiest process, but it's definitely effective at getting rid of chaps.
Tone down a pigmented pout. If you have naturally pigmented lips that make it a challenge for you to wear pale or nude lipstick, apply concealer to your entire mouth, blending well at the edges. You now have a blank slate to apply the color of your choice!
Give yourself the finger. As soon as you apply lipstick, try this nifty trick to keep it from getting on your teeth. Slide a clean finger between your lips, then drag it out. Any color lurking on the inner parts of your mouth (which will eventually make contact with your teeth) will be removed.
Powder and a tissue are miracle workers. Learn how these two items transform any lipstick into a longwear formula.
Gloss over it. Make your lips look slightly fuller by dabbing a bit of clear balm to the center of your lips. The shine acts like highlighter, making your pout stand out.
(Gently!) bite your lip. The color of your pucker when blood rushes to the surface is the perfect "your lips, but better" shade for you to wear. Happy lipstick shopping!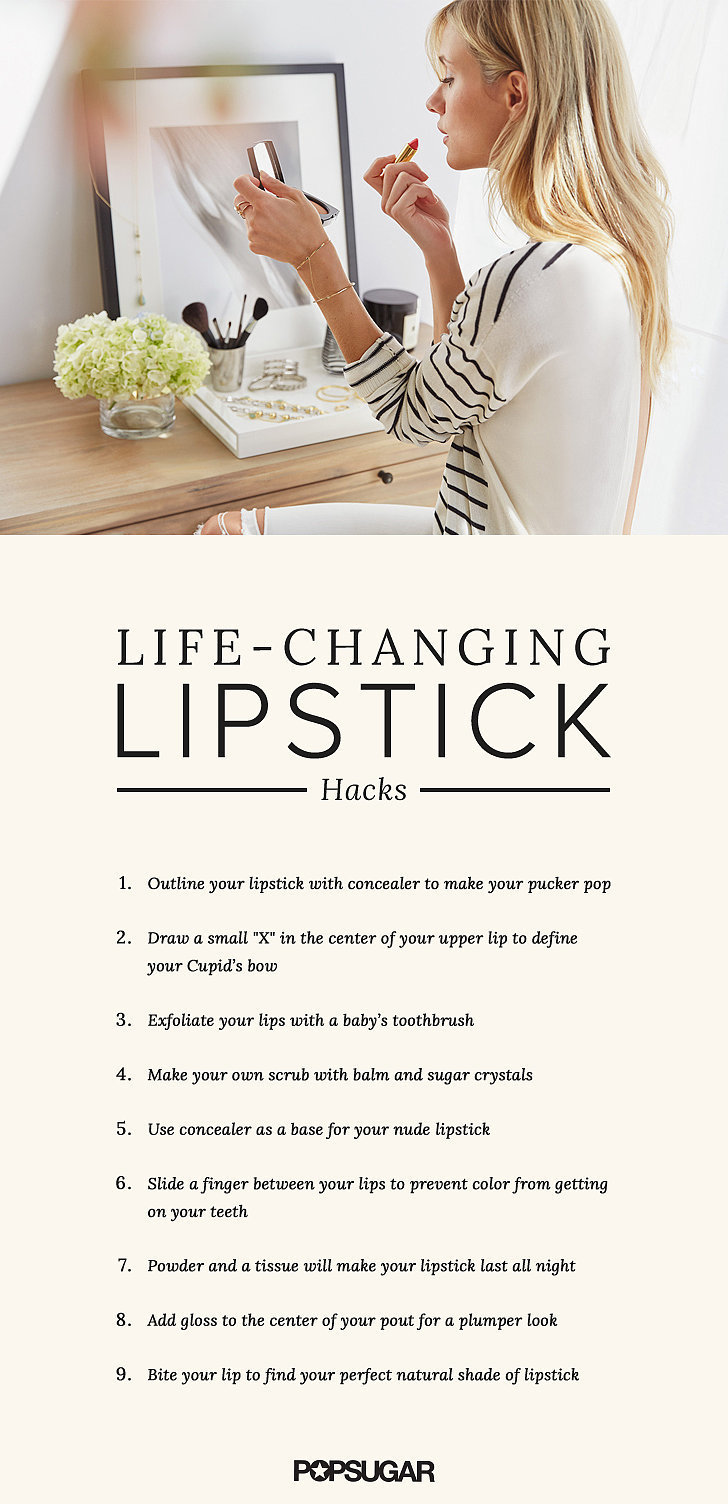 Image Source: POPSUGAR Photography / THEM TOO