Look Better in a Bikini without Going to the Gym
5 Gym-Free Ways to Make Your Bum Look Better in a Bikini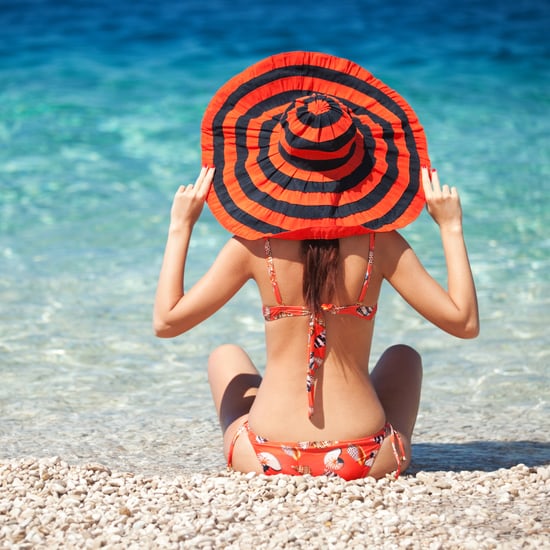 Bikini season means you'll be exposing perhaps more than you're used to, including your behind. From acne spots to cellulite to stretch marks, however, certain issues can leave us all feeling less than confident. Solve all your skin woes with these remedies that will ensure your bum is swimsuit-ready. Gym membership not required.
1. Stock up on caffeine: While you can't rid your bum of unwanted cellulite completely, whipping up a quick DIY caffeine scrub will help tighten the appearance of your skin.
2. Do a little retouching: Stretch marks often seem to mar the thighs and cheeks, peeking out of bikini bottoms. Disguise any discolored areas by applying self-tanner. It's like your own personal Photoshop eraser! The hint of color will help smooth out any marks for a smoother back view.
3. Feel good vibrations: You may have heard that stars like Kim Kardashian and Demi Moore turn to massage and vacuum treatments such as VelaShape to keep skin smooth. You can get a lifting massage at home with the Bliss Fat Girl Slim Lean Machine ($145) or a massaging bar soap like the Crabtree & Evelyn La Source Exfoliating Soap ($10). Better yet, head to the spa for a tightening wrap, which helps minimize the bumps and ridges.
4. Forget bacne, what about assne? For a spot-free tush, try a salicylic acid body wash to stave off breakouts. Also consider using a product with chemical exfoliants to clear away flaking skin, like Dermadoctor KP Duty Body Scrub ($44).
5. A hairy subject: When you go in for your bikini wax, don't be embarrassed to ask for hair removal around your posterior. It's a sensitive area that is hard to shave without help.
And when you finally head to the beach or pool, hold your head up high. We're always our toughest critics.
Image Source: POPSUGAR Photography / Sheila Gim