MAC Cyrine Abdelnour Rose-Gilded Glam Collection
MAC Middle East Is Collaborating With This Lebanese Superstar For A New Collection
Summer has been good to us this year with new products dropping left, right, and centre. And now, our fav MAC Cosmetics Middle East has just announced that their newest collaboration is with talented Lebanese singer and actress Cyrine Abdelnour.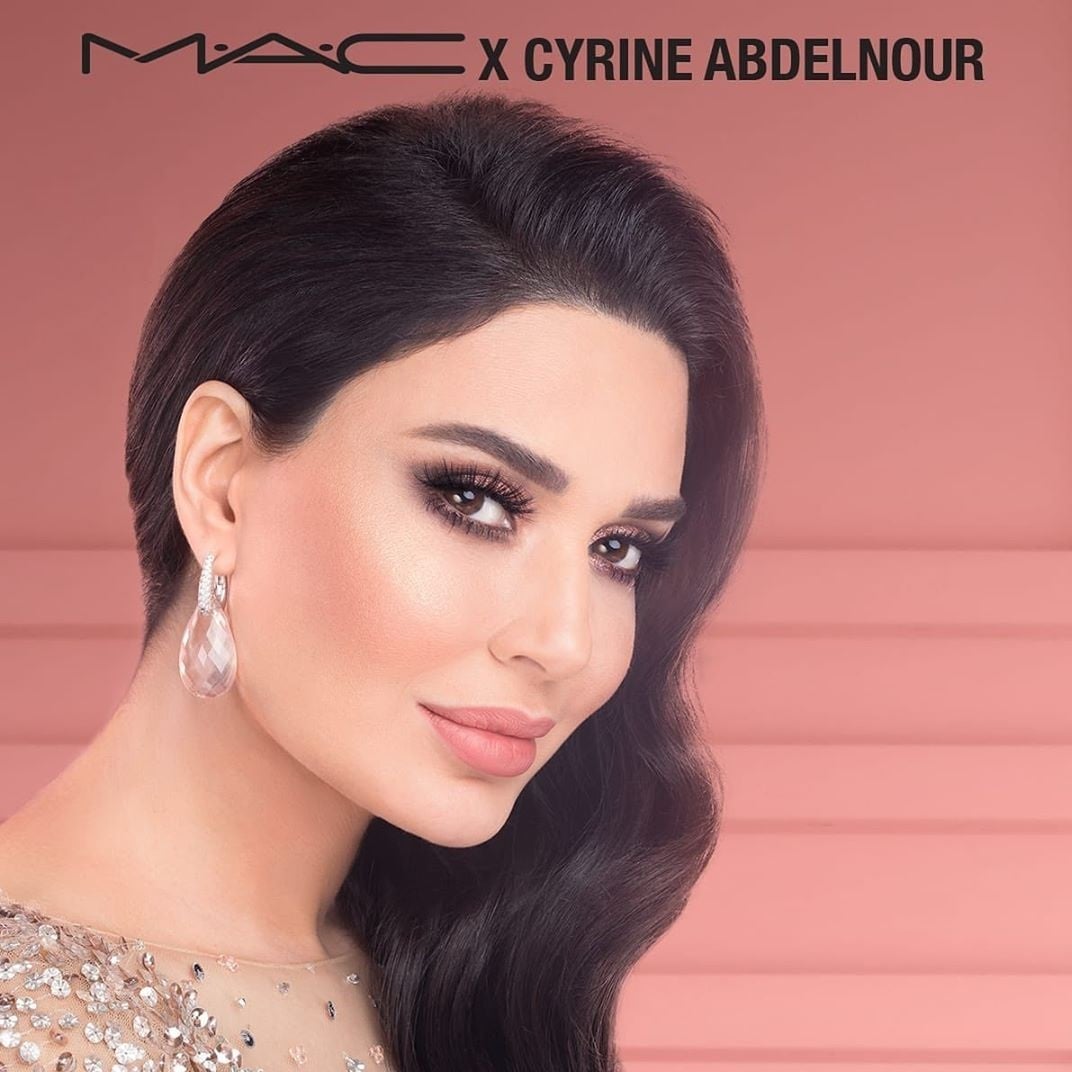 Image Source: Instagram/ @cyrineanour
The new range, titled 'Rose-Gilded Glam Collection' has been created with one mission in mind, to take your makeup look to a whole new level this summer.
The collection will be available for purchase in MAC stores all across the Middle East and will be available on the MAC Middle East website on Monday, May 27.

Alright, enough talking... it's time to take a look at the products:
The collection includes the Rose Gilded eyeshadow palette which features ten eyeshadows, with several neutral matte shades to create everyday makeup looks. It also consists of shimmer shades, which are perfect for creating Eid looks. While the black matte shade is ideal for crafting an intense smokey eye.
The line's lip products consists of three shades; Soar (a mid-tone pink), You Wouldn't Get It ( a cute shade of peach) ,and Down To An Art (a deep mauvish plum), the creamy formula of MAC lipsticks is one we adore due to its stunning color and lasting power.
Glow babies, Cyrine has you covered, too. The range includes two liquid highlighters under it's Dazzling Drops collection. The shades are DazzlePink and DazzlePeach.
Any dramatic fake lash fans out there? We thought so. The collection also includes not one but three new lashes in style 70, 75, and 76. All of which are sure to give your lashes that extra oomph.
*Takes a deep breath*, the range also includes three new foundation shades; C40, C45, and C55. Each of which have been designed to cater to Middle Eastern skin tones.
Which products from the collection are you most excited to get your hands on? Tweet us at @PopSugarME, letting us know.