Marc Jacobs Headwraps Cultural Appropriation Controversy
Marc Jacobs Is Under Fire For Cultural Appropriation Again — Should He Be?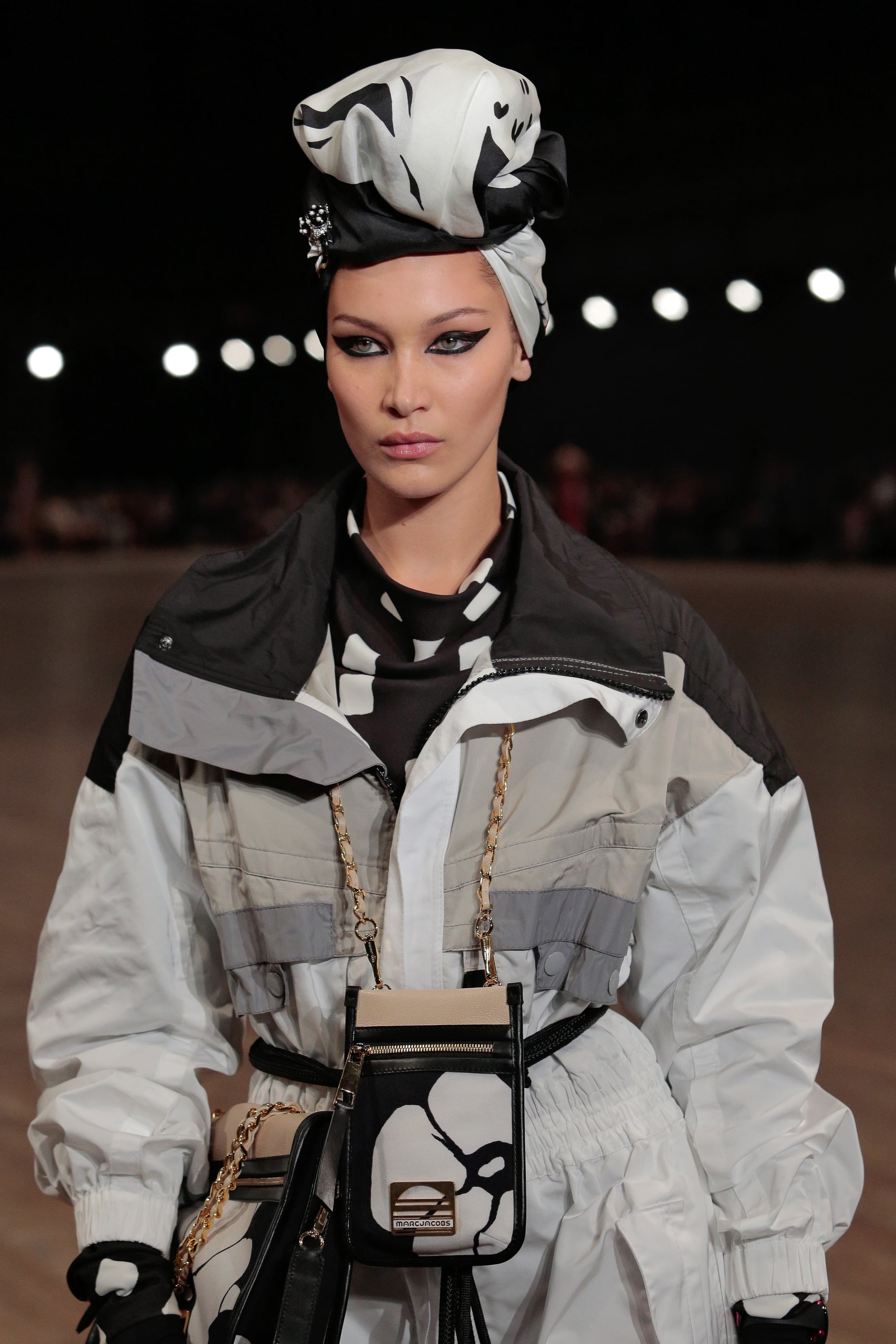 When Marc Jacobs sent models down the New York Fashion Week Spring 2018 runway wearing headwraps, it raised some eyebrows. Some on social media pointed out that this beauty look could be another case of cultural appropriation — which is especially noteworthy because he was under fire for having white models wearing dreadlocks just a year ago.
Marc Jacobs and Pepsi Jenner cannot seem to wrap their heads around cultural appropriation 🤷🏾‍♀️🤷🏾‍♀️🤷🏾‍♀️ #NYFW pic.twitter.com/8tpfNYeIHw

— put some 🫐 in there elmo doesnt care 🤷🏽‍♀️ (@mayapinionn) September 14, 2017
Lead hairstylist Guido Palau explained that the look is "a nod to the 1970s, very Diana Vreeland." And while silk wraps were indeed worn by glamour icons of the decade like Elizabeth Taylor, Cher, and Sophia Loren, there was no explicit homage or acknowledgment of the fact that headwraps have a history rooted in African culture.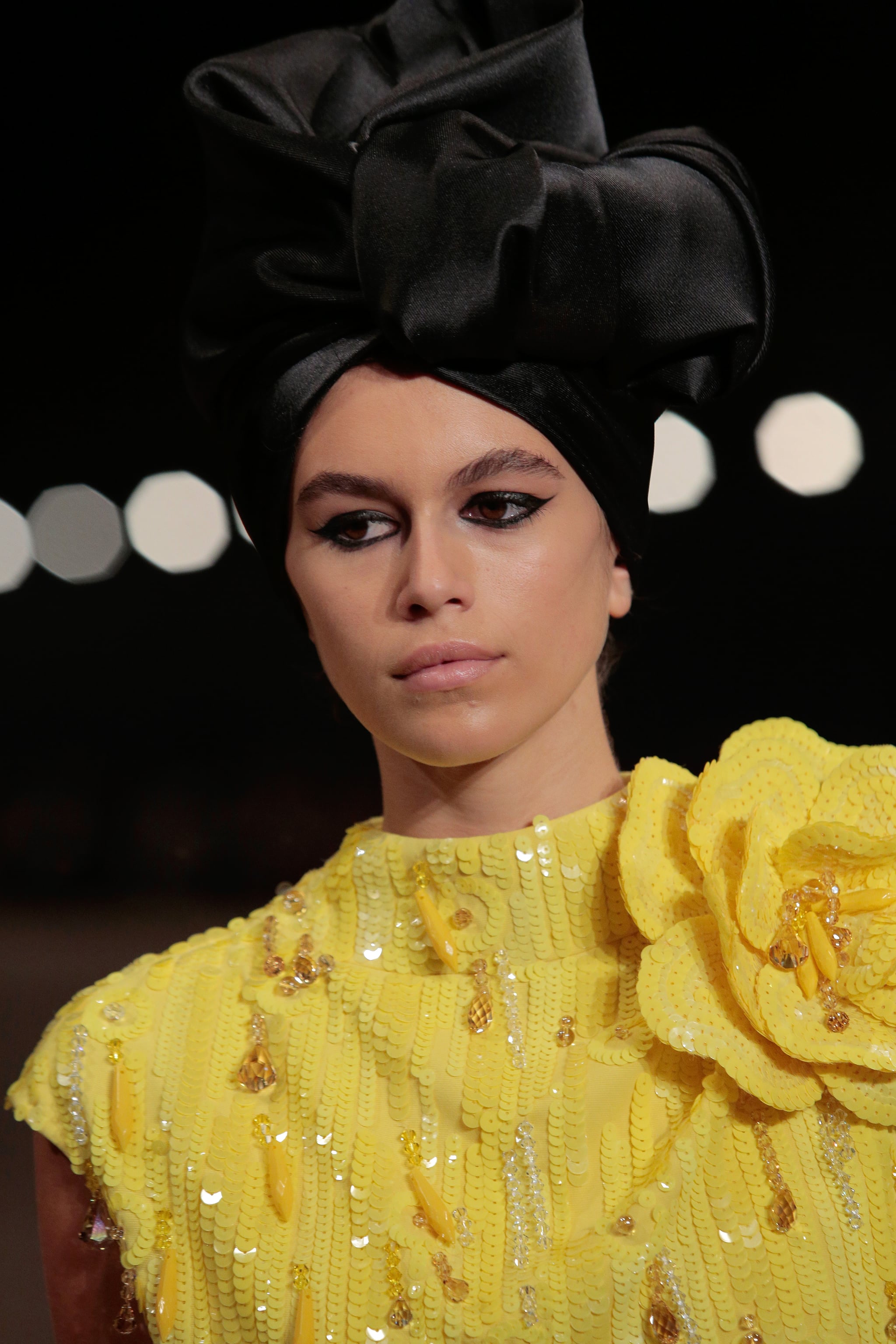 No one knows that better than Nnenna Stella, founder of The Wrap Life, an online seller of gorgeously designed African headwraps. She launched it in January 2014 because she couldn't find fashionable, authentic headwraps herself and has previously said she wants her customers to feel that the wraps "give you ownership and pride about being African."
Historically, large brands have taken culture from those who are oppressed, and they make it mainstream without proper credit or recognition.
"I think the issue some have taken with Marc Jacobs and other commercial brands is the brand's lack of awareness about how certain things impact a specific audience," Nnenna told POPSUGAR when asked her thoughts on Marc Jacobs's runway show. "Historically, large brands have taken culture from those who are oppressed, and they make it mainstream without proper credit or recognition."
Nnenna added that she was flattered that Jacobs recognized "the beauty in headwraps" and has no way of knowing his intentions. "I'm not here to accuse," she continued. "I'm also not saying designers or artists can't or shouldn't highlight other cultures in their creations. I believe sharing culture is a necessary step toward inclusion. However, recognition is key, and it's often the element that's missing."
Her comments echo what Nicki Minaj said earlier during New York Fashion Week regarding the fashion industry as a whole's (and, by extension, the beauty industry's) use of black culture: "Designers get really big and really rich off of our culture, and then you don't see a motherf*cker that look anything like us in the front row half the time."
We reached out to Marc Jacobs, but the brand had no comment. When he last faced cultural appropriation accusations, however, he did not apologize or accept responsibility but rather stated, "I don't see color or race — I see people." "I respect and am inspired by people and how they look," the designer said. "I'm sorry to read that so many people are so narrow-minded."
Over on social media, people have continued to call out the designer. See some responses ahead, and sound off in the comments — do you think Marc Jacobs crossed the line?
At this point, Marc Jacobs is just fucking with us. pic.twitter.com/x1NCB1gXGb

— Kimberly N. Foster (@KimberlyNFoster) September 14, 2017
How many sistas can't go to work or formals in African styled head wraps, but Marc Jacobs puts them on the runway. Jesus be a fence.

— Jenee Darden (@CocoaFly) September 14, 2017
The elite that's all they do is pirate a culture till its exhausted, then on to the next. Like we're a joke.

— Back in the Gays (@backinthegays) September 14, 2017
The head wraps featured in the Marc Jacobs show just seem really misplaced. IMO. pic.twitter.com/MQv1ZRMtB0

— Scarlett ♡ (@PeculiarPFemme) September 13, 2017
Okay. Last season was locs, this season is head wraps. Oh where, Marc Jacobs, do you find this inspiration? 🤔😒

— sourpatch kid (@imcatski) September 14, 2017
Currently looking at Marc Jacobs collection, it was basically these looks on white women....Smh 🙄🙄🙄 #NYFW #MarcJacobs pic.twitter.com/j4cNS9X9CJ

— Somebody who tweets. (@LaDiva1245) September 14, 2017